Share This Post
For the first time since 1992, the Duke football team qualified for a bowl game. While the game was not luxurious nor was it outside of the team's home state, the Blue Devils were just happy to terminate a 20-year drought. Needless to say when it comes to football, Duke has the same standards as Andy in 40 Year Old Virgin.
Still, last season was a reason to celebrate even if Duke finished with a losing record. The Blue Devils took a step forward and proved that they can play with the big boys in the ACC. There's still quite a bit of work to do for Duke to rival those like UNC, Virginia Tech, and Miami on a year to year basis. But, earning a bowl bid was a big step for a program who's been sober for 20 years.
In 2013, it wouldn't shock me to see this team take a small step backwards. Not because of the talent level but because the offense will be far less experienced and potent. Starting quarterback Sean Renfree has graduated after three years at the helm. Same goes for star receiver Connor Vernon, safety Walt Canty, linebacker Austin Gamble, defensive end Kenny Anunike, safety Jordan Byas, and center Brian Moore.
That's a lot of hard-working seniors to replace. Not to mention the Blue Devils will need Anthony Boone to take that next step forward as a full time starting quarterback. He did well against UVA this year but seriously, that was UVA.
2012 Statistics
Statistically, the Blue Devils were not overly efficient on either side of the ball. In fact, on defense they found a way to regress from a season ago. Duke was 92nd in the country in total defense in 2011. They fell to 105th in the country in 2012. That's not the progression the Blue Devil faithful wanted out of this group.
Obviously, Duke was a pass first team for most of 2012. They relied on the arm of Sean Renfree and in a few cases, the arm of Anthony Boone. Overall, their offense was productive albeit turnover prone. Funny enough, Duke actually committed and forced the same number of turnovers as Clemson. So, they're not too far off in that category. Even though their ranking could still use some improving.
Defensively, Duke struggled to stop anybody. That's why they lost to Virginia Tech after surrendering a 21 point advantage. That's why they fell to anybody with a pulse later on in the year. Until the defense improves, Duke will always be Duke. If they want to contend in the ACC, a defensive identity needs to be built in Durham, North Carolina.
Graduated Players
QB Sean Renfree, CB Lee Butler, WR Connor Vernon, SS Walt Canty, RB Patrick Kurunwune, LB Austin Gamble, DE Kenny Anunike, WR Desmond Scott, FS Jordan Byas, C Conor Irwan, and C Brian Moore.
Three Impact Players Returning
RB Jela Duncan: Since David Cutcliffe inherited a Duke program in shambles, he's tried to implement an offense that surrounds the quarterback with talented players. For the most part, he's done that on a limited scale of course. His next task is to build his offense around a solid running game. After all, if you can't run the ball very well you're not going to win many games. Ask Frank Beamer. Jela Duncan was a big pickup for the Dukies out of Mallard Creek (same HS as Kevin Asante for VT). In his true freshman season, he led the Blue Devils in rushing with 516 yards on 99 attempts and four touchdowns. In my almost unbiased opinion, Duke needs to find a way to get Duncan 200 touches next season, which will help Duke ease Anthony Boone into the starting role at quarterback.
WR Jamison Crowder: Jamison Crowder led Duke in receiving in 2012. No, that's not a typo.  Of course, Vernon was still the big play threat but Crowder held his own despite his 5'9" stature. He finished the year with 1025 yards on 70 catches and eight touchdowns. Now a junior, Crowder will likely become the focal point of this passing attack. With Vernon departed, it will be up for the little guy to assume a huge role in this offense.
CB Ross Cockrell: Defensively, the Blue Devils still have a ways to go before they'll be competitive in the ACC. But, having a playmaker like Ross Cockrell on the outside should help. Cockrell will return for his senior season after finishing his junior campaign with a team high five interceptions and 63 total tackles. Cockrell is an instinctive cornerback with good size. If all goes well in 2013, he'll likely be a mid-round NFL draft pick.
2013 Recruiting Class
With a national brand, Coach Cutcliffe doesn't hesitate to recruit nationally. Perhaps, there's a good reason for that but with so much talent in-state and in surrounding areas, I've never understood the national recruiting approach unless you have strict enrollment guidelines you have to follow. That may be the case since Duke is a great academic school but I like the logic of having to recruit at home first before you go elsewhere to find talent.
_______________________________________________________________________________________

Hokie Fans! Do You Use a Smoker or BBQ for Pork or Beef? Or Do Any Type of Grilling?

Check out this Must Have tool for Handling and Shredding Smoked Pork or Beef.

Alsing Meat Claws
- These meat handler forks make shredding smoked pork or shoulder a breeze.

The folks at Alsing are offering Virginia Tech Fans the chance to get them on Amazon
at a 30% discount with Promo Code 'MEATCLAW'

Their only ask in returns is that you leave an honest review on Amazon once you purchase and use them!
______________________________________________________________________________________
By my count, Duke signed nine recruits from either Florida, California, or Texas. They signed just 20 overall. They signed just four from the state of North Carolina.
Still, Duke brought in a solid class on paper when you consider that this is still Duke football we're talking about. They're top recruit is 6'7" 250 lbs offensive tackle Sterling Korona out of San Antonio, Texas. He's a big body that will be molded into a left or right tackle.
Austin Davis is a solid center prospect out of Mansfield, TX. Dominic Zanca is a DE/LB hybrid who is a potential sleeper to monitor out of the state of Florida.
However, Duke recruiting is really tough to break down. Probably a few of these guys will blossom into another Walt Canty, Connor Vernon, or Kenny Anunike. Guys who are relatively lightly recruited only to turn into to solid ACC players by the time they're seniors.
The downside is you would have liked to sign one or two highly touted kids in this class, especially with so much momentum built from making a bowl this season.
2013 Outlook
Heading into spring practice, Duke will have seven returning starters on both sides of the ball. That includes 4/5ths of their offensive line returning, their entire running back corps, and most of their defensive line. Overall, this Duke team should take another step forward from a talent perspective.
But, the Blue Devils will need to replace some key senior leaders. That may be the hardest commodity to replace as we shift from 2012 to 2013. Can Duke maintain this level of play or were the final five games of the 2012 season what we should expect to see this fall? That's the question that needs answering.
Duke's schedule, for the first time in awhile, doesn't feature a major non-conference matchup. That should help their overall record at the end of the season. Let's break it down.
OOC Home: NC Central, Navy, Troy
OOC Away: Memphis
ACC Home: GT, Miami, Pittsburgh, NC State
ACC Away: UNC, UVA, Virginia Tech, Wake Forest
From the looks of it, Duke will likely need to win at least three of their four out of conference games to have an opportunity to get to six wins again in 2013. NC Central should be a win. However, Troy and Navy could easily end up as losses on their schedule if the defense doesn't provide at least some support for the offense.
In ACC play, Duke doesn't get a break with consecutive road trips to Lane Stadium for the 2nd year in a row. But, hosting Miami and GT could help turn those games from blowouts into the possibility for an upset. NC State is beatable as is UVA and Wake Forest. There are wins on this schedule but with Duke, you just never know who they'll beat and who they'll underachieve against and lose.
Final Thoughts
I like Anthony Boone at quarterback. I like Jela Duncan and the supporting cast at running back. I like Jamison Crowder at wide receiver. But, I don't think the offensive line is where it needs to be even with so much experience returning. I also think Duke needs to find one or two more weapons at receiver.
On defense, I think the unit as a whole should take a step forward from their 105th ranking in total defense a year ago. Even a small jump up into the 80's would really help this team out. The points are going to be there so with a few additional turnovers and maybe some favorable field position occasionally, who knows.
With about as easy of a schedule as you can find, I think Duke finds a way to get back to six wins in 2013. But, an injury here or there could derail that prediction. Still, I'm in completely uncharted waters expecting Duke to win games. Hopefully they follow through and continue to raise the level of play in the ACC.
Follow us on our Social Media Sites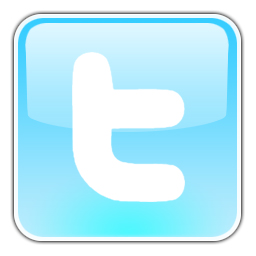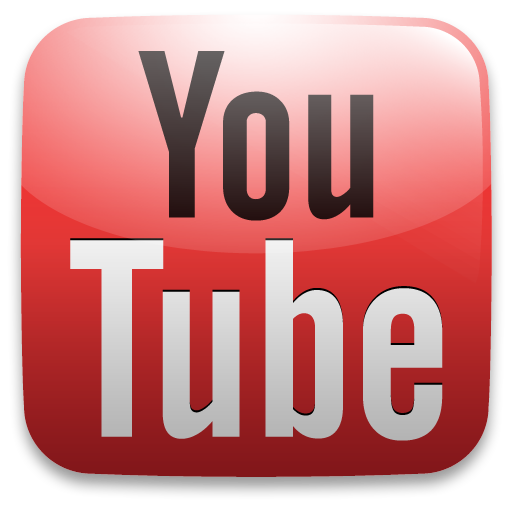 Enjoy this post? Subscribe to our RSS Feed and never miss another! Or sign up to get exclusive VirginiaTechFan.com Sports Analysis delivered straight to your inbox!