Share This Post
Tell me if you've heard this before, the Tigers are going to be National Title contenders next season. Before you laugh there are numerous reasons to be excited heading into next season if you're a Clemson Tigers fan. First off, quarterback Tajh Boyd chose to stay for his senior season. While Nuke Hopkins did not, the Tigers are not hurting for talent at wide receiver especially with Sammy Watkins returning as well.
For a group that will need to completely reload two years from now in 2014, this upcoming season will be Clemson's best shot at a National Championship. You can laugh at that if you want but we're talking about a Clemson team that went 11-2 in 2012. Move that FSU game to Death Valley and we're potentially talking about last year's ACC Champions.
With a handful of starters returning on both sides of the football, Clemson should figure prominently into the ACC Championship race. However, can Clemson reach for the stars in year six of the Dabo Swinney experiment? That remains to be seen.
2012 Statistics
So, how good is Clemson's offense? Great, if you look solely at their ACC schedule. However, if you glance at the three games against SEC defenses, the Tigers were tamed to a extent by those defenses. In the ACC, the Tigers averaged 46.5 points per game, which is just insane. The least amount of points they scored against an ACC foe this season, 37 against Florida State.
But, in three games against SEC competition (Auburn, South Carolina, and LSU), the Tigers scored just 22.6 points per game. They did win two of those three games but that offense is far less potent against a capable defense.
Defensively, the Tigers hovered around average statistically in defensive coordinator Brent Venables first season at the helm. Clemson was young upfront, starting several sophomores on the defensive line. But, the secondary was experienced yet underperformed throughout most of the season. For Clemson to take that next step, they need to counter their offense with a physical and fearsome defense.
Graduated Players
C Dalton Freeman, RB Andre Ellington, TE Brandon Ford, WR Nuke Hopkins (left early for the NFL), WR Jaron Brown, DE Malliciah Goodman, LB Jonathan Willard, LB Corico Wright, CB Xavier Brewer, SS Jonathan Meeks, FS Rashard Hall, FS Xavier Brewer, P Spencer Benton
Three Impact Players Returning
QB Tajh Boyd: The Tigers will return the 2012 ACC Player of the Year in Boyd. My guess is the Tigers had a deal worked out behind the scenes that both Boyd and offensive coordinator Chad Morris would return in 2013. Boyd went from pure pocket passer in 2011 to a dynamic dual-threat quarterback in 2012. If he can continue to develop his feel for the game while putting up 4000 yards passing and 400 plus yards running, stopping Boyd will become an afterthought for defensive coordinators. Just slowing him down would be satisfactory.
WR Sammy Watkins: After all of the hype Watkins earned in his freshman year, his sophomore season left a lot to be desired. First off, he missed several games due to injuries and an early season suspension. Second, he was never the big play threat he was a season ago. With a rededication to the program in the off-season, Watkins could become the top WR prospect in the country again in 2013.
LB Stephone Anthony: Yes, this name should be familiar for the Hokies. Anthony was a five star LB that spurned Virginia Tech and headed to Clemson back in the 2011 recruiting class. As a rising junior, it's time for Anthony to step up and become the Tigers leading tackler. He finished fourth on the team in a part-time starting role in 2012. With Willard gone, it wouldn't shock me to see Clemson shuffle their LB corps a bit and slide Anthony into that role.
2013 Recruiting Class
The Tigers received several impressive commitments on Signing Day this year that helped peak their class up to 16th in the 247Sports rankings.  The commitment of 5* CB MacKenzie Alexander will help ease the sting of losing Kendall Fuller to Virginia Tech.  Also, picking up 4* OG Tyrone Crowder was a big get, especially with an Alabama offer to boot. 
_______________________________________________________________________________________

Hokie Fans! Do You Use a Smoker or BBQ for Pork or Beef? Or Do Any Type of Grilling?

Check out this Must Have tool for Handling and Shredding Smoked Pork or Beef.

Alsing Meat Claws
- These meat handler forks make shredding smoked pork or shoulder a breeze.

The folks at Alsing are offering Virginia Tech Fans the chance to get them on Amazon
at a 30% discount with Promo Code 'MEATCLAW'

Their only ask in returns is that you leave an honest review on Amazon once you purchase and use them!
______________________________________________________________________________________
4* defensive end prospect Shaq Lawson might be the most college ready player in the class.  Lawson prepped last season at Hargrave Military Academy and is already enrolled for the spring semester.
With three 4* linebackers signed, two 4* wide receivers, and a talented 4* running back prospect in Tyshon Dye all signed, the Tigers should be thrilled with their 2013 Signing Day haul.  That said, it's not a class that's going to strike fear into the heart of the ACC.  Still, there's enough playmakers to keep Clemson relevent after the Chad Morris era is over and done with.
The only downside to this class was Clemson's lack of a quarterback commitment. 
You can view a full list of their commitments right here. 
2013 Outlook
The Tigers have a relatively easy ACC schedule but their out of conference schedule may turn out to be one of the toughest in conference. Here's how it breaks down even though the schedules have not been finalized yet for us in the so-called "public."
Home ACC: Boston College, Florida State, Wake Forest, and Georgia Tech
Away ACC: Maryland, NC State, Virginia, and Syracuse
OOC Home: Georgia (season opener), SC State, The Citadel
OOC Away: South Carolina (rivalry week)
If you look at what Clemson has returning, they should role through their conference slate at a 7-1 or 8-0 pace. There's just not enough firepower returning on any of those teams for more than one loss. Their out of conference slate is rough with both Georgia and South Carolina on the schedule. UGA will give Clemson a good game now that Aaron Murray has decided to return for his senior season. 
If the Tigers can get by Georgia, there's a chance that Clemson could start the season undefeated until they host Florida State some time in October. Get by the Seminoles and it's clear sailing until South Carolina after Thanksgiving.
That said, Clemson usually Clemson's themselves and loses to a team they shouldn't lose to. We'll have to see if that happens next fall.
Final Thoughts
If I had to predict a record for Clemson in 2013 at this date in February, I would go with a safe 10-2. The Tigers will need to stay healthy if they want to achieve greatness in 2013 and an injury to Boyd could derail those plans. Also, the Tigers are going to be young in the secondary.
However, Tajh Boyd and this offense will lead this team to at least eight wins. Grab a couple lucky bounces, a couple key defensive stands, and maybe a turnover or two and the Tigers could be 11-0 heading into their matchup with South Carolina.
As a Virginia Tech fan I hope they go 12-0. It will give me even more reason to head back down to Charlotte when we play them next year.
Follow us on our Social Media Sites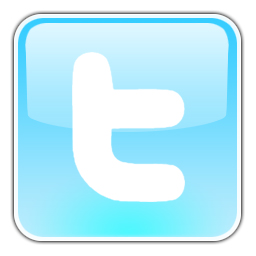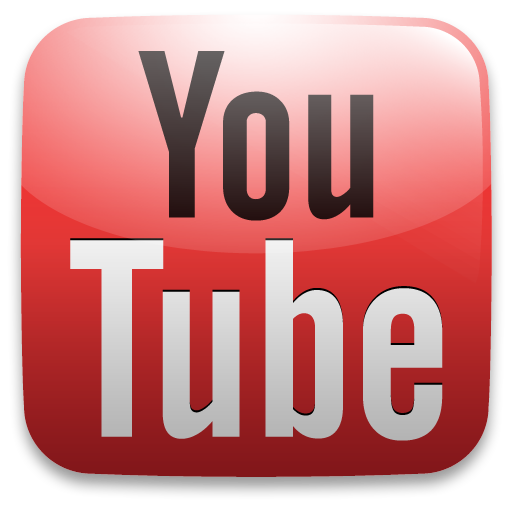 Enjoy this post? Subscribe to our RSS Feed and never miss another! Or sign up to get exclusive VirginiaTechFan.com Sports Analysis delivered straight to your inbox!