Share This Post
Greetings Hokies. We are just four days away from Signing Day for the 2013 recruiting class. We'll have a lot more on that class starting on Monday. However, until then, there's not a whole lot to talk about. So, I thought I would do a little bit of a target board update today If you haven't visited our newly updated message board, first off please do so. But, if you haven't, I do keep an updated target board on there of all the players that Virginia Tech is targeting.  
Below is a more expanded version of that along with a sentence or two on how each player is trending. I've also listed whether or not the player has high, medium, or low interest in Virginia Tech at the moment. This should help relieve that recruiting itch at least until our Signing Day Report drops on Monday.
Quarterbacks
4* Jacob Park - High
Trending: The Hokies swung by Park's school this week to size up the junior out of South Carolina. Right now, the Hokies are the odds on favorite in this race with the addition of offensive coordinator Scot Loeffler.
4* David Cornwell – Medium
Trending: After receiving a VT offer, Cornwell took to Twitter to discuss his elation over the offer. But, I'm only putting him at medium until he visits.
3* Zack Darlington – Medium
Trending: With a visit from Charlie Wiles this week, Darlington seems to be interested in the Hokies. However, he doesn't seem to be in any hurry to make a decision.
NR Mason Rudolph – Low
Trending: Tech offered Rudolph before Loeffler was hired so it remains to be seen how interested our new coordinator is in the South Carolina native.
Running Backs
4* Marshawn Williams – Committed
Trending: There was some concern over how Williams would react to his recruiter Curt Newsome leaving Virginia Tech. But, those concerns were put to rest after a visit from Bryan Stinespring this past week.
4* Elijah Hood – Medium
Trending: Hood expressed some interested in Virginia Tech prior to last season but with Tech having to switch up recruiters, it's going to take some time to rebuild a relationship with him. The good news is that Shane Beamer is now his primary recruiter.
4* Derrell Scott – Low
Trending: The Hokies aren't in play here, at least not to my knowledge. South Carolina, Notre Dame, Ohio State, and Florida State seems to be his top four.
3* Donte Thomas-Williams – Low
Trending: Virginia Tech has offered but Thomas-Williams hasn't taken many recruiting visits. It's unclear how high Tech is on him.
NR Vincent Lowe – Very High
Trending: Lowe doesn't have an offer but if Tech did pull the trigger, Lowe would likely commit immediately. However, it doesn't seem like Tech is going to offer him at this time. He may want to camp again this summer.
Wide Receivers
4* Jamil Kamera – Low
Trending: Kamera has a lot of anti-Virginia Tech influence surrounding him. Odds are, he ends up elsewhere.
4* Adonnis Jennings – Low
Trending: Jennings doesn't have an offer from Virginia Tech but the Hokies are keeping tabs on him.
4* Braxton Berrios – Very Low
Trending: I haven't heard Virginia Tech mentioned with him in a long time. He does not have an official VT verbal offer to my knowledge.
4* Trevion Thompson – Low
Trending: Thompson doesn't seem to have much interest in Virginia Tech.
_______________________________________________________________________________________

Hokie Fans! Do You Use a Smoker or BBQ for Pork or Beef? Or Do Any Type of Grilling?

Check out this Must Have tool for Handling and Shredding Smoked Pork or Beef.

Alsing Meat Claws
- These meat handler forks make shredding smoked pork or shoulder a breeze.

The folks at Alsing are offering Virginia Tech Fans the chance to get them on Amazon
at a 30% discount with Promo Code 'MEATCLAW'

Their only ask in returns is that you leave an honest review on Amazon once you purchase and use them!
______________________________________________________________________________________
NR Tyrique Boothe – Medium
Trending: Boothe picked up an offer from Virginia Tech last week and seems to be interested in the Hokies. A spring visit could go a long way here.
NR Chris Jones – Medium
Trending: There hasn't been much talk about Jones since last year's camp but if the Hokies were to offer they would have a good shot.
Tight End
3* Xavier Burke - Commit
Trending: The eastern Virginia native is all Virginia Tech. No worries here.
4* Jeb Blazevich – Low
Trending: I would love for the Hokies to make a play for Blazevich but to this date, there hasn't been a lot of interest from either side it seems.
Offensive Line
5* Damien Prince – Medium
Trending: Look for Jeff Grimes to take over the recruitment of Prince and if that happens, it could lead to a Virginia Tech resurgence in his recruitment.
4* Steven Moss – High
Trending: Things are looking up here for the Hokies as Moss seems to have an unofficial top three of Virginia Tech, UVA, and Tennessee. The Fredericksburg native does not want to stray too far from home. My guess is Moss stays in-state.
4* Bentley Spain – Low
Trending: There hasn't been much communication from either side recently.
4* Donnell Stanley – Low
Trending: Same as Spain, not much communication recently from VT
3* Coleman Thomas – Medium
Trending: Thomas is clearly the Hokies top option at center for the 2014 class and right now, Thomas is sorting through his option. He has ties to both Virginia Tech and West Virginia.
3* Michael Herndon – Medium
Trending: It will be interesting to see who all Coach Grimes targets as he has free reign when it comes to offensive line recruiting. However, Herndon does hold a VT offer and seems to be interested. A spring visit here will help tremendously.
NR Nolan Kelleher – Medium
Trending: Kelleher holds a VT verbal offer and seems to have VT in his top two along with Clemson. He has four total offers so far.
NR Thomas Coleman – Very High
Trending: Coleman doesn't hold an offer from Virginia Tech but Cornell Brown stopped by Western Branch to inquire about the 6'5", 280 pound junior. A spring visit will be big here and he could earn an offer this summer if Coach Grimes likes what he sees during Virginia Tech's summer camp.
NR Brock Ruble – Low
Trending: It will be hard to find a player bigger than Ruble, who goes 6'9" and 305 lbs. With seven offers to date, Ruble will likely take some visits this spring. Until then, I'll leave him at low. I do think there is some interest between he and Virginia Tech though.
Check back next Saturday for a target board update on our defensive prospects in the 2014 class.
Follow us on our Social Media Sites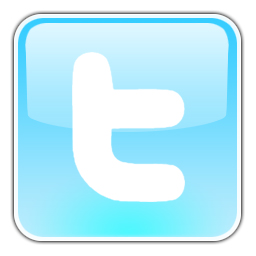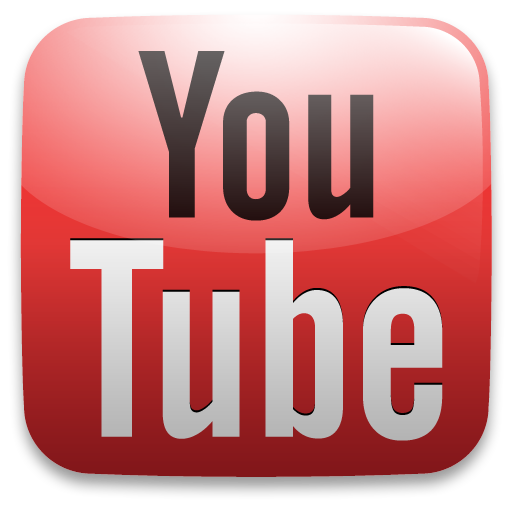 Enjoy this post? Subscribe to our RSS Feed and never miss another! Or sign up to get exclusive VirginiaTechFan.com Sports Analysis delivered straight to your inbox!