Share This Post
Last Saturday, I broke down many of Virginia Tech's known offensive recruiting targets in the 2014 class. Today, I'll give the defensive guys equal time. This 2014 class is important for the future of our program and the Hokies have an opportunity to sign one of the top defensive classes in the country with the amount of in-state talent saturating Virginia in 2014. If the Hokies can land seven or eight guys off this list, Bud Foster might be giddier than a midget at the grand opening of an Osh-Kosh B'Gosh.
Defensive End
5* Da'Shawn Hand – Very High
Trending: Hand tweeted last week that he is putting his recruitment on hold until March to focus on school. How often do you hear the top prospect in the country say that? I think the recruiting process might be taking a toll and that could cause Hand to decide sooner. If he commits in the spring, I think there is a good chance he'll end up a Hokie.
4* Vincent Mihota – Commit
Trending: A lot of the spotlight will be focused on Hand and a few of the other defensive ends we're recruiting but Mihota is a blooming star in his own right. Once his junior film makes the rounds, I would expect Mihota's rankings to trend upward on both 247Sports and Rivals.com. The Hokies got a good one here.
4* Jalyn Holmes – High
Trending: Holmes hasn't visited any schools since last summer so there's not a whole lot new here. Spring visits will be big and the Hokies need Holmes to visit for the Spring game. Tech is in good position but they need to get him back on campus as many times as possible before he commits.
4* Andrew Williams – Low
Trending: The Hokies were a bit of an early favorite for Williams but has since faded. That could change after a visit this spring. With a former teammate on the team (Christian Reeves), the Hokies will have a good shot here if they make his top five.
3* Melvin Keihn – Medium
Trending: One of the more recent names to pop up, Keihn is a naturally strong LB/DE hybrid. Right now, GT, UNC, Maryland, UVA, and Virginia Tech are all in good shape.
NR Kentavious Street – High
Trending: One name to monitor going forward is Kentavious Street, who is out of the state of North Carolina. The 6'4", 255 pounder has Virginia Tech in his top three with Clemson and Georgia Tech. He also holds offers from FSU, Louisville, Tennessee, and a handful of others.
Defensive Tackle
5* Andrew Brown – Medium
Trending: Brown has been taking visits for awhile now and there's a good chance that he cuts his list down to either 10 or eight within the next month or so. The Hokies are in decent shape here but really need him to visit for their Junior Day on March 26th or for the spring game on April 20th.
4* Derrick Nnadi – Medium
Trending: From what I can gather, Nnadi will stay in-state more than likely. If he were to head out of state, I think UNC would be about the only place he'll go. This will come down to how quickly Cornell Brown can establish a relationship with the young prospect out of Virginia Beach.
4* Ricky Walker – High
Trending: If you're looking for a player that fits Virginia Tech's system then Walker should probably be the top DT on you're list. The stout four star is high on Virginia Tech but we'll have to wait and see if the coaching changes have had any adverse effects here.
Linebacker
4* Dillon Bates – Medium
Trending: The Hokies need a talented linebacker in this 2014 class and Bates would be a huge steal if Tech can weasel their way into his top five. He is teammates with 2013 signee Kyle Chung down in Ponte Vedra, Florida.
4* Christian Miller – Medium
Trending: I talked about Miller at length a few days ago. The Hokies are high on his list but he needs to visit this spring for a Junior Day or for our spring game.
Cornerback
4* Jalen Tabor – Low
Trending: Not much has transpired with Tabor in regards to Virginia Tech. I don't think the Hokies are going to waste their resources recruiting him unless he shows more interest in Tech.
4* D'Andre Payne – High
Trending: Probably Tech's best bet at landing a high ranked corner, Payne has been adamant about his desire to visit Blacksburg. We'll have to see if he makes the trip down this spring.
_______________________________________________________________________________________

Hokie Fans! Do You Use a Smoker or BBQ for Pork or Beef? Or Do Any Type of Grilling?

Check out this Must Have tool for Handling and Shredding Smoked Pork or Beef.

Alsing Meat Claws
- These meat handler forks make shredding smoked pork or shoulder a breeze.

The folks at Alsing are offering Virginia Tech Fans the chance to get them on Amazon
at a 30% discount with Promo Code 'MEATCLAW'

Their only ask in returns is that you leave an honest review on Amazon once you purchase and use them!
______________________________________________________________________________________
4* Wesley Green – Very Low
Trending: Green is a terrific cornerback prospect on film but he seems to be SEC bound barring a drastic change.
NR Darin Smalls – Low
Trending: South Carolina is the odds on favorite here since he's out of SC. But, the Hokies are one of four teams to offer him. A visit would help our chances but I'm not sure he holds off on a commitment long enough to make a visit up here in March.
Safeties
5* Quinn Blanding – Very Low
Trending: Blanding is another 757 prospect that has a lot of anti-VT influence around him. Tech isn't in his top 10 currently so odds are he heads elsewhere. And by elsewhere I mean UVA.
4* Todd Kelly - Low
Trending: Kelly is one athlete I would love for us to seek a visit from. He does have ties to Tennessee but with the instability there, the Hokies would have a lot to sell him. That said, I see us as an extreme longshot in this race.
4* CJ Reavis – Very High
Trending: Thomas Dale High School has been good to VT in recent years with Desmond Frye committing in 2012 and DJ Reid in 2013. CJ Reavis is the highest ranked of the bunch currently and seems to like both VT and South Carolina in the early going. Ohio State is on the verge of offering as well but I see Tech as the favorite here.
3* Javon Harrison – Commit
Trending: Harrison is going to be a commitment that I won't fully trust until he signs on the dotted line next February. I also think he's extremely underranked as a 3 star. That said, the Florida schools will put some pressure on him if every one above him has committed elsewhere by next fall.
NR M.J. Stewart - Medium
Trending: Out of Arlington, Stewart is an in-state prospect that holds five ACC offers so far. He seems open and will likely stake some visits this spring. He's also going to enroll early at wherever he commits, which may add a little more value here since you can count him towards either the 2013 or 2014 class.
Athletes (Both Offense and Defense)
4* Jonathan Lloyd – Low
Trending: From what I can gather, Lloyd is open but he seems to want to stay in-state (North Carolina) if possible. He does hold offers from several prominent out of state programs and isn't in a rush to commit. A spring visit would help our cause here but I'm not sure how interested he is in VT.
4* Chris Godwin – Medium
Trending: Godwin is technically a wide receiver but he received an offer after I posted last week's update so I thought I would just add him here. Out of Deleware, he'll be a player to monitor this spring especially if he visits Blacksburg. He has no leaders or favorites right now.
NR Josh Cabrera – Low
Trending: The Hokies are one of two players to offer the Florida wide receiver. Duke is the other school. To my knowledge Cabrera hasn't visited anywhere yet so I would expect that to change came late March or April.
NR Noah Brown – Medium
Trending: Cornell Brown made a long trip up to New Jersey to offer Brown, which means Tech likes what they see out of this young man. Right now, he looks like a running back prospect long term but could easily play WR or safety as well. Rutgers is his only other offer.
NR Trace McSorley – Medium
Trending: The Hokies offered the Briar Woods QB last week after some film review. McSorley has some potential at the QB position, especially since he hasn't lost a game in three years. But he may be better slotted to be a slot receiver or even a safety at the collegiate level. Tech joined BC, UNC, and UMASS in this race when they offered him.
NR Travon McMillian – Medium
Trending: Another QB/ATH out of Woodbridge, VA, McMillian holds about 10 offers to date. He seems open and will likely take some visits this spring. It's unclear where VT plans on slotting him. My guess would be at WR.
NR Marcus Boone – Very High
Trending: Lastly, Boone is a player who is well known despite his lack of offers. He is Da'Shawn Hand's cousin. Maryland is the only school to offer him so far but I'm suspecting he'll grab a few more scholarship offers this spring. I expect the Hokies to be one of them.
Follow us on our Social Media Sites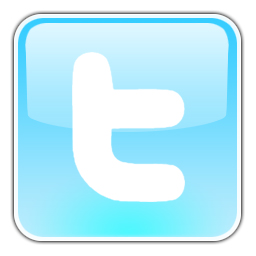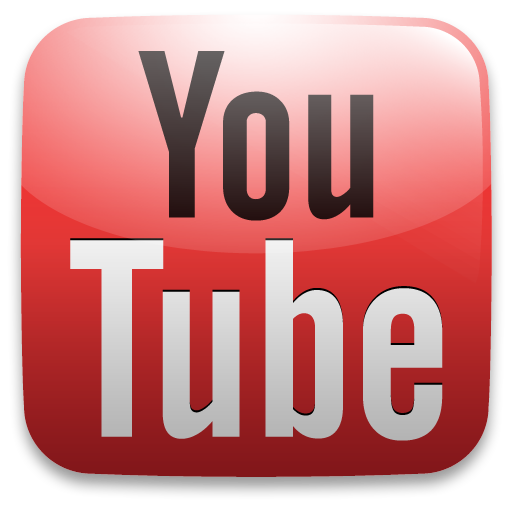 Enjoy this post? Subscribe to our RSS Feed and never miss another! Or sign up to get exclusive VirginiaTechFan.com Sports Analysis delivered straight to your inbox!