Share This Post
Welcome to 2014 Hokies.  I swear these years get shorter and shorter as I get older.  Yesterday, the Hokies inked an 18 member 2013 recruiting class.  For the most part, the day ended drama-less, which is a good thing.  That 2013 class ranks anywhere from 12th in the country to 18th, depending upon which recruiting service you trust most. 
Today, we will flash forward one year and look at some of the rising seniors who may be sending their LOI's to Virginia Tech next February.  The 2014 class is a big one for Virginia Tech.  Not only will it be bigger in size than their 2013 counterparts but with the amount of talent in-state, the Hokies need to cash in on the amount of elite talent that Virginia is producing in 2014.
Below, I list my top 10 recruits for the 2014 recruiting cycle.  These are guys who could be program changers in a very short amount of time if the Hokies can land them. 
10. LB Christian Miller
Virginia Tech's linebacker depth is going to take a hit after the 2013 season when Jack Tyler and Tariq Edwards both graduate.  That will leave Chase Williams and Devin Van Dyke as the only scholarship players at MIKE.  Deon Clarke and Jamieon Moss will be the only scholarship players at Backer.  So, you can see the depth problem developing, especially if Jerome Wright starts off at tailback. 
Enter four star linebacker Christian Miller out of South Carolina.  Miller has mentioned interest in Virginia Tech and a spring visit here could go a long way to helping the Hokies contend with both in-state schools as well as UNC, FSU, and Florida. 
Landing Miller would be a huge coup for Tech but there seems to be a ways to go here for Tech to position themselves favorably.  Hopefully a spring visit gets Tech in his top five and the Hokies can put the full-court press on the 3rd best OLB in the country. 
9. CB D'Andre Payne
With Virginia Tech signing five star Kendall Fuller along with a good crop of potential cornerbacks, finding an elite CB in this 2014 class is not a high priority.  However, with Virginia Tech's tradition in the secondary, finding at least one four star each year is imperative in my opinion.  The Hokies are in good position for the Washington D.C. native and four star cornerback prospect D'Andre Payne.
Payne has a ton of offers but seems to favor some of the local schools along with a few national programs.  He will likely visit Michigan soon and has visited Florida State, UVA, Virginia Tech, Penn State, Ohio State, and Notre Dame in the past. 
The Hokies are in good shape here early and seem to be solidly in his top five.  But, a spring visit for a junior day and perhaps the spring game could really help the Hokies cause in landing the 16th best cornerback prospect in the country for 2014. 
8. DT Derrick Nnadi
With only one true defensive line recruit signed in 2013, the Hokies are going to try and load up on talented defensive linemen in this 2014 class.  One of the top defensive tackle prospects in-state for 2014 will be Derrick Nnadi out of Ocean Lakes High School.  Nnadi is a bit of a UVA lean at this point in his recruitment but he has shown interest in Virginia Tech and UNC as well.
I get the feeling that the Hokies won't be able to get both Andrew Brown and Derrick Nnadi.  I would be happy with just one of those two since they're similar players.  Right now, Nnadi favors UVA but he will likely visit Virginia Tech again this spring.  A good visit could change his mind.  I could see this recruitment being a lot like Nigel Williams who was considered a UVA lean until he committed to Virginia Tech.
7. DT Ricky Walker
Prior to the Hokies changing up their coaching staff, Ricky Walker was considered a Virginia Tech lean.  With a new primary recruiter, I'm interested in seeing if anything changes.  Walker holds offers from BC, UNC, ODU, Penn State, Virginia Tech, Maryland, and NC State.  Surprisingly, UVA hasn't offered him even though his brother attends UVA. 
Walker is a good fit for Virginia Tech's system.  He's stocky so he's similar to the Hopkins brothers and oh-so-many other former Virginia Tech defensive tackles.  That's why Walker is slightly higher on this list than Nnadi, who is a bigger and wider body.  The Hampton native is a big recruit in 2014 and he would give the Hokies another boost on the defensive line.
6. DE Jalyn Holmes
After seeing Holmes in person at last year's July camp, it's clear that he could play numerous positions at Virginia Tech.  At least starting off, I would love to see him on the offensive side of the ball at tight end.  He seems to have good potential there and in the right offense, he could be threat in the vertical passing game.  But, he also has a high ceiling defensively.
Either way, Holmes is a big recruit and just about every coaching staff that has evaluated him seems to agree.  He has offers from Clemson, Florida, Southern Cal, Virginia Tech, Miami, and many others.  He's also receiving heavy interest from Alabama and Florida State.
Holmes is being recruited by Bryan Stinespring so at least the Hokies have their ace recruiter on him. 
5. RB Elijah Hood
_______________________________________________________________________________________

Hokie Fans! Do You Use a Smoker or BBQ for Pork or Beef? Or Do Any Type of Grilling?

Check out this Must Have tool for Handling and Shredding Smoked Pork or Beef.

Alsing Meat Claws
- These meat handler forks make shredding smoked pork or shoulder a breeze.

The folks at Alsing are offering Virginia Tech Fans the chance to get them on Amazon
at a 30% discount with Promo Code 'MEATCLAW'

Their only ask in returns is that you leave an honest review on Amazon once you purchase and use them!
______________________________________________________________________________________
With Drew Harris's situation completely up in the air, finding a legit top five running back prospect in the 2014 class is crucial.  The Hokies do have a commitment from Marshawn Williams out of Hampton High School but Tech would be best served to bring in two running backs overall.  I wouldn't be opposed to bringing in three with perhaps the 3rd being a RB/ATH like Vincent Lowe, who is craving a VT offer.
Its clear that the top prospect on the running back board is Elijah Hood out of Charlotte, NC.  However, the Hokies have some ground to make up here since his former recruiter, Kevin Sherman, left for Purdue.  It appears that Shane Beamer is going to take over his recruitment, is a good thing.  Beamer was responsible for VT landing Drew Harris and helped USC land Marcus Lattimore.  Beamer's track record for recruiting highly touted running backs is damn near flawless.  So, hopefully that helps us in this race.
Hood currently has what seems to be an unofficial top four of Notre Dame, Ohio State, Clemson, and North Carolina.  If Tech can get him back on campus I think we'll make his top five, especially since he wants to stay relatively close to home. 
4. QB Jacob Park
Scot Loeffler is going to have free reign to go out and find a quarterback of his choice to bring in for the 2014 class.  It appears that Jacob Park is probably in his top two or three.  Park also seems to be a big Virginia Tech lean now that Loeffler is in town.  He was rumored to be a strong Auburn lean before Loeffler was let go at Auburn.
Park is a good prospect with a strong arm and decent mobility.  He's also a four star on 247Sports and just recently netted an offer from Alabama.  Since he has family in Blacksburg, the Hokies are probably the favorite going forward even with family ties to UNC.
It also wouldn't shock me to see Tech take two more QB's in this class if they can.  Obviously, it's going to be tough to convince someone like David Cornwell to commit if Park has committed as well.  Most top tier QB's want to be the only QB in the class.  Still, if Tech can find another QB it would be beneficial. 
3. OT Damien Prince
The top offensive line prospect on the board for the Hokies is Damien Prince, who is a five star prospect out of Maryland.  Now, it's unclear where he ranks on Coach Grimes's board but judging by his film, it's clear he's one of the top offensive line prospects on the east coast this year.  He's also interested in leaving the state, which plays in Virginia Tech's favor.
Right now, Prince is high on Alabama, Florida State, Michigan, Ohio State, South Carolina, and Virginia Tech.  However, the Hokies will need Coach Grimes to develop a relationship with Prince as quickly as possible.  Coach Sherman was his primary recruiter previously. 
For our offense to become elite there's two more goals the Hokies need to accomplish.  The first one is to sign an elite, top three offensive lineman in the country.  The next one is to sign an elite wide receiver.  To this date, the Hokies have never done either. 
2. DT Andrew Brown
The top two players on this list were not shocking as they're the top two players in the country according to Rivals.com.  Andrew Brown is a tenacious defensive tackle with an extremely high ceiling.  While Brown is tied to the "Thoroughbreds" 7-on-7 team, which has not been pro-VT in recent years, Tech does have a chance in this race.  Brown and his father are open to visiting all the schools that offer him.  So, there's a good chance Brown visits this spring.
With a good visit, Tech could ascend to near the top of his list.  Staying close to home would be beneficial.  But, for Brown it will come down to what level of football he wants to play.  He'll have an opportunity to play at just about any SEC, ACC, and Big 12 school.  Right now, I think UVA might have a small lead due to the pro-UVA people in his corner.  But, UNC, Alabama, Florida, Ohio State, Clemson, and Virginia Tech all have a chance in this recruitment. 
1. DE Da'Shawn Hand
Da'Shawn Hand exploded onto the scene at about this time last year once his sophomore film hit all the message boards.  Then once 247Sports released their early rankings for 2014, Hand became a nationally known name.  He is the top player in the country currently according to 247Sports. 
Hand has already released a top five consisting of Virginia Tech, Alabama, UNC, South Carolina, and Michigan.  He's admitted that Coach Foster is his favorite coach and that the Michigan coaching staff in general is his favorite overall staff. 
If I had to handicap that top five, I would say that the Hokies are the favorite followed closely by UNC and Michigan with Alabama in 4th and the Gamecocks in 5th. 
The good news for Virginia Tech is that the Hokies are the only in-state school that made the cut and they are by far the closest to home.  For whatever reason, I feel confident that the Hokies are going to be able to pull this one out.  Once we get Hand back on campus for our spring game or for a Junior Day, I think Tech will be able to extend their lead a bit from the pack. 
If the Hokies can find a way to get Hand committed by the end of the summer, this next recruiting year is going to be one fun ride. 
Follow us on our Social Media Sites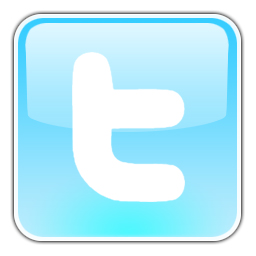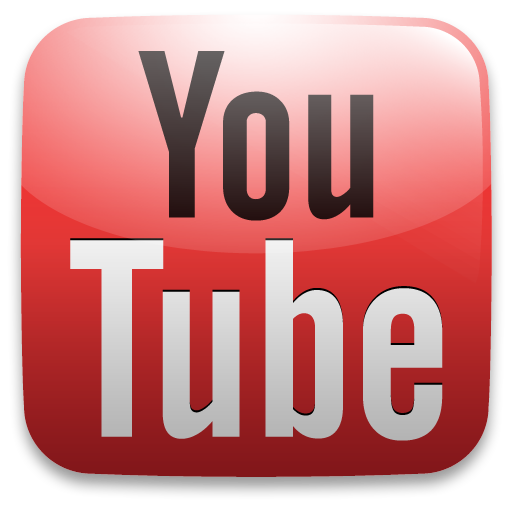 Enjoy this post? Subscribe to our RSS Feed and never miss another! Or sign up to get exclusive VirginiaTechFan.com Sports Analysis delivered straight to your inbox!