Share This Post
When word first leaked that Scot Loeffler had been hired as Virgnia Tech's newest offensive coordinator, I was interested in learning two things.  First, the direction he would take the offense.  Second, how much he would make.  With these hires, you knew money would play a factor because after all, this is still Jim Weaver's show.  Plus, there are rules constricting what colleges can pay members of their football coaching staff while the rest of these salaries come directly from boosters.
On Saturday, David Teel wrote an article, which you can read here, about Loeffler, Jeff Grimes, and Aaron Moorehead's new contract.  Loeffler and Grimes are both taking a bit of a paycut in the short run to come to Virginia Tech.  Here's an excerpt from that same article on how it will play out.
As Tech's offensive coordinator, Loeffler's base salary will be $400,000. Grimes, the line coach, will earn $265,000, while Moorehead, the receivers coach and least-experienced of the trio, will make $150,000.
Seeing that Bud Foster makes $502,000 a year plus incentives, that $400,000 mark for Loeffler looks OK.  There's no way in hell our new offensive coordinator was going to make more than Foster.  That said, here's where the numbers get a little tricky.  In 2013, Loeffler will actually only make $150,000 because of what he is still owed by Auburn.  Because Gene Chizik was fired after this past season, Auburn owes him and his assistants the rest of their salary. That means Loeffler will pocket about $700,000 dollars from Auburn through June of 2014.
I'm guessing that amount could be paid up front as well. But, what's important here is that Loeffler's $400,000 base salary will not kick in until 2014.  The same goes with Jeff Grimes who still had time remaining on his contract as well.
Until the Auburn contracts expire, Tech will pay Loeffler and Grimes the equivalent of $150,000 annually. Paying Loeffler at that rate instead of at a $400,000-per-year rate, for essentially 18 months, saves Tech approximately $375,000.

The savings with Grimes will be about $55,000.
Yep, Jim Weaver was able to get Loeffler and Grimes on the cheap, at least for a year and a half.  I guess this is a rich man's equivalent of a Netflix 30 day trial.
Of course, I'm making Weaver out to be the villain when really he's just a savvy businessman.  Being able to bring in Loeffler for $150,000 for the first year is remarkable.  Granted, if the offense vastly improves within the first two years, his base pay will likely increase.  I'm sure he has some bowl incentives built into his contract as well.  Those things are normally not discussed with the media.
The Hokies also built in some incentives with Grimes and Moorhead.
Moorehead and Grimes will receive $50,000 retention bonuses if they remain at Tech until Jan. 1, 2015.

_______________________________________________________________________________________
Hokie Fans! Do You Use a Smoker or BBQ for Pork or Beef? Or Do Any Type of Grilling?

Check out this Must Have tool for Handling and Shredding Smoked Pork or Beef.

Alsing Meat Claws - These meat handler forks make shredding smoked pork or shoulder a breeze.

The folks at Alsing are offering Virginia Tech Fans the chance to get them on Amazon at a 30% discount with Promo Code 'MEATCLAW'

Their only ask in returns is that you leave an honest review on Amazon once you purchase and use them!
______________________________________________________________________________________
Lastly, Teel mentions the paycut Bryan Stinespring took this off-season.
Also significant: Former Hokies offensive coordinator Bryan Stinespring, who's remaining on staff as tight ends coach and recruiting coordinator, is taking a 17-percent pay cut from 2012. His base goes from $362,230 to $300,000.

Stinespring has been on staff 20 years, the last 11 as offensive coordinator, and head coach Frank Beamer clearly wanted him to remain, despite the demotion. Indeed, Beamer spent part of Friday's news conference reading a list of Stinespring's numerous recruiting successes.
Biggest Future Fear
Whenever Frank Beamer retires, it will be up to whomever the new Athletic Director will be to replace him with somebody who can continue to build the program here at Virginia Tech.  That will not be an easy task seeing that the replacement of a legend is nearly impossible to do.  That said, the Hokies will receive a lot of interest in that position and they should take all of it seriously.
My biggest fear though is echoed in these hires.  I'm afraid that Virginia Tech will go the cheap route instead of bringing in a big name.  Frank Beamer makes roughly about 2.5 million a year depending upon which bowl the Hokies go to.  In today's climate, that hovers slightly above average.  In fact, Beamer is not the highest paid coach in the ACC.  That honor goes to Paul Johnson at Georgia Tech who makes 2.6 million a year.
However, if you look at the general correlation of coaching salaries, it's going to be near impossible for the Hokies to hire a coach with head coaching experience without paying him nearly the same amount they're paying Frank Beamer right now.
For example, Frank Beamer's 2.5 mil a year would be 9th best in the SEC.  Nick Saban makes 5.3 million a year while Les Miles makes 3.7 million and South Carolina's Steve Spurrier makes 3.5 million.
The only way Tech could spend less than 2.5 million on a new coach will be if they hire from within.  Bud Foster, Scot Loeffler, and Shane Beamer will all likely apply for the position.  All three would gladly accept the job at an ACC average of 1.8 million, saving the boosters some dough.  But, will that keep Virginia Tech competitive?   All three have never been a head coach before.
Or will Virginia Tech spend the money and bring in a Chris Peterson (Boise State) who currently makes roughly two million a year out in Idaho.  Going forward, that is my biggest fear and it's why these offensive coaches salaries worry me.
Follow us on our Social Media Sites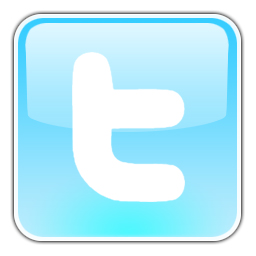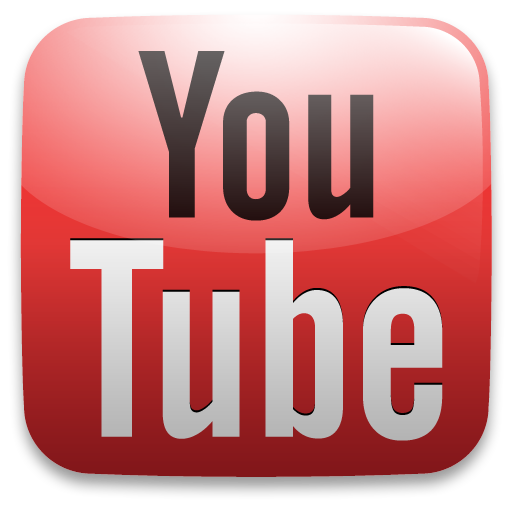 Enjoy this post? Subscribe to our RSS Feed and never miss another! Or sign up to get exclusive VirginiaTechFan.com Sports Analysis delivered straight to your inbox!