Share This Post
The last few days have been hectic with coaching rumors, coaching hires, NFL draft decisions, and recruiting paperwork.  It's time to take a step back and see what everything means big picture.  Will these hires make Virginia Tech an instant ACC title contender in 2013? Will this give Virginia Tech the boost it needs to get back into the National Title conversation?  How will Logan Thomas's return affect our team this fall?
Those are all important questions and ones I would like to address below.  But, first I want to give credit to Frank Beamer for finally reaching outside his comfort zone and bringing in somebody who knows a little bit about the offensive side of the ball.  For the last 11 years, the Hokies have stayed status quo offensively despite failing to produce an efficient offense sans one or two of those seasons.  Stinespring lasted for 11 years as offensive coordinator, which is mindboggling when you look at the results.
That said, I'm happy Beamer decided to retain Stinespring on staff as tight end's coach and likely our new recruiting coordinator.  While some will disagree, it's hard to find a coach that will embrace the Hokie spirit more so than Stiney.  He's a tireless worker and a great recruiter.  Losing him would have set us back in our pursuit of some very highly touted kids in the 2014 class. 
Coaching Hires and Their Impact
What I like most about these hires and really I haven't mentioned this yet is that you're bringing in two coaches who have already worked with one another previously.  Scot Loeffler only spent one year at Auburn but he did work with Jeff Grimes during that one year.  That will help in the transition from the Stiney era to the Loeffler era here at Virginia Tech.
That said, it's hard to judge the impact these hires will have immediately.  The good news is the Virginia Tech offense can't get much worse.  The Hokies finished 81st in scoring offense (25.08 ppg), 81st in total offense (376.77 ypg), 79th in rushing offense (145.85 ypg), and 77th in 3rd down efficiency (38.21%) this past season. 
With enough starters coming back, the Hokies should be able to improve upon those numbers regardless.  With Loeffler inserting his system, it will be interesting to see just how much those numbers inflate.   
What I'm most interested in come spring will be the immediate improvement on the offensive line.  While I don't believe Curt Newsome was a poor coach, I just think hiring a true offensive line coach that has experience in the SEC should cause for some improvement within our offensive line unit.  Grimes is a more uptempo coach, which should benefit this group after six years of Newsome who possessed a more reserved personality.  Also, with a new coach every position will be up for grabs this spring.  That will cause some competition amongst these guys, which should improve the line as a whole.
Lastly, it will be interesting to see what Aaron Moorehead can do with a wide receiver corps that isn't exactly busting at the seams with experience.  D.J. Coles should return to his old form after a full six months to rest his knee.  Keeping him healthy will be crucial to any sort of ACC success next season.  However, the Hokies will need some younger players to step it up.  Joel Caleb and Joshua Stanford will return as redshirt freshmen next year.  They, along with Demitri Knowles, will be the likely top targets for the Hokies next season.  Having those guys step up will be crucial to giving Thomas some weapons in the passing game. 
Where is Virginia Tech's 2013 Ceiling?
I think it's a little preposterous to think that Tech will go from 7-6 to National Title contenders this season but when you look at the schedule and you look at Logan Thomas's potential, it's hard not to imagine what could happen if Tech can slip past Alabama with a win.  That said, the odds of Tech beating Alabama are slim.   
So, I think Tech's ceiling will be another trip to Charlotte this year and perhaps a BCS bowl game.  Looking at the Coastal division, there's not going to be one standout team heading into next season like there is in the Atlantic division with Clemson.  North Carolina, Miami (depending upon NCAA sanctions), Georgia Tech, Virginia Tech, and Pittsburgh all have the personnel makeup to win that side of the division.  Some of those teams may need a little more help than others but all five have a chance.  Despite recent upgrades, I can't see UVA or Duke making much of a push. 
Each of those teams have their flaws.  UNC will have to replace Gio Bernard and several offensive linemen.  Miami may have to deal with scholarship loss, transfers, and an additional bowl ban that won't be self-imposed this time (making them ineligible to play in the ACCCG).  Georgia Tech will have to replace Orwin Smith and several key defensive players.  Then Pittsburgh will lose their quarterback and a few other key pieces. 
_______________________________________________________________________________________

Hokie Fans! Do You Use a Smoker or BBQ for Pork or Beef? Or Do Any Type of Grilling?

Check out this Must Have tool for Handling and Shredding Smoked Pork or Beef.

Alsing Meat Claws
- These meat handler forks make shredding smoked pork or shoulder a breeze.

The folks at Alsing are offering Virginia Tech Fans the chance to get them on Amazon
at a 30% discount with Promo Code 'MEATCLAW'

Their only ask in returns is that you leave an honest review on Amazon once you purchase and use them!
______________________________________________________________________________________
If the offense clicks, who's to say VT can't win the Coastal.  It's clearly not an attractive bunch right now.  Much like the previous 11 seasons, Bud Foster's group will do enough to keep us in every football game.  If the offensive side of the ball can make some plays, look out!
How Will Logan Thomas Affect This Team?
Had Thomas left for greener pastures in the NFL, Mark Leal is talented enough to lead this team to a good amount of wins this fall.  However, you lose that buzz that Thomas brings with him.  Leal is solid.  Logan is a Heisman hopeful.  Now, will he win the Heisman? No. He doesn't have much of a chance without Tech going 13-0.  But, he still has the buzz and it will only grow if he does well this spring. 
As for his play on the field, Thomas is a gifted passer even if he didn't show it this past season.  Working with Loeffler, who's done a good job coaching the fundamentals in the past, should help the former Brookeville star overcome his horrid junior season.  Having a successful offense really does involve a lot of gears.  If you get the right one's turning in sync, that Logan gear will start turning as well. 
Overall, I think having Thomas return this season is probably better for the team mentally than it is physically.  That said, having a running option at quarterback and a guy who has the talent to be in the Heisman discussion with a good year doesn't hurt either. 
How Will The Running Back Situation Work Itself Out?
As it stands today, the Hokies will enter this fall with J.C. Coleman, Trey Edmunds, Drew Harris, Chris Mangus, Michael Holmes, D.J. Reid, and Tony Gregory on roster at running back.  That's a lot of guys who are talented enough to play this fall. 
More than likely, we're going to see some attrition after this spring.  Shane Beamer will meet with each individually (as every coach does after spring practice to set summer goals, etc) and I'm sure if one or two isn't happy with their placement on the depth chart, there may be some movement.  I don't want to speculate too much now but if you want a spot on the depth chart I would recommend taking this spring seriously.
That said, I would be shocked if Trey Edmunds wasn't the starter going into the Alabama game. During the fall, he was the most impressive running back.  He does have some wasted motion in his upper body when he runs.  He'll have to work on being more of a one-cut and go type of runner instead of trying to dance five yards downfield.  That will come with reps, practice, and game experience. 
After Edmunds, it will come down to how impressive Drew Harris is when he enrolls in June.  I think J.C. Coleman will be a co-starter with Edmunds and he'll be utilized in different ways (I would like to see both he and Edmunds on the field together in different situations).  Right now, I just can't envision a scenario where Harris redshirts.  He's not going to stay five years so why waste a year by sitting him. 
The real wildcard is Chris Mangus, who could play multiple positions if running back becomes too crowded.  However, Mangus has great speed and good vision so keeping him at running back is probably the best move in the long run.  That said, I wouldn't mind seeing him take a few snaps at wide receiver just to see if he can grasp the position. 
That leaves Holmes and Gregory who will have to do a lot of battling with some of the younger running backs on roster for a spot on the depth chart.  Gregory did well in limited reps this past year but he'll need to fix his fumbling problems.   Holmes is a solid back but he too will need to take that next step forward in his development if he wants to beat out some of the younger talent on roster.
Follow us on our Social Media Sites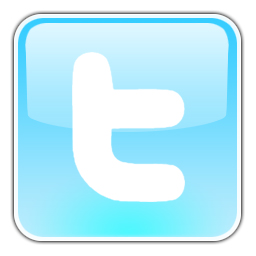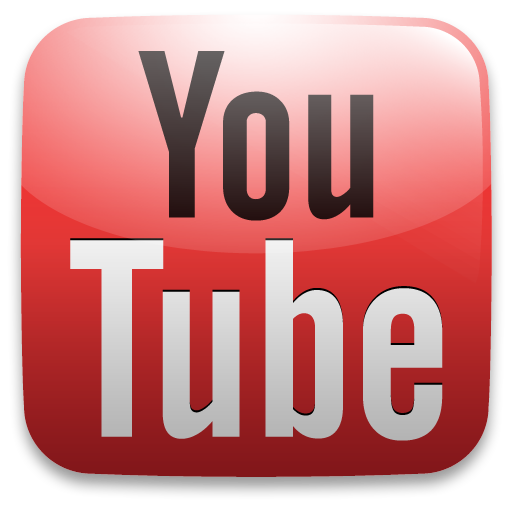 Enjoy this post? Subscribe to our RSS Feed and never miss another! Or sign up to get exclusive VirginiaTechFan.com Sports Analysis delivered straight to your inbox!