Share This Post
Late in the season, when it was obvious there would be changes to the offensive coaching staff, Virginia Tech fans were excited about any name mentioned if it meant disposing of the team's current offensive coordinator Bryan Stinespring.
When word leaked in late-December that there could be interest in Stanford offensive coordinator Pep Hamilton, Hokie fans became delirious. A young, up-and-coming assistant leaving a top-10 program to come to Blacksburg was reason for fans to get excited.
Once the season ended, head coach Frank Beamer met with Hamilton and it was later determined that Hamilton wasn't a good fit to lead the Hokies' offense. There is no doubt Beamer didn't feel Hamilton was a good fit for the Hokies because he knew Hamilton would always be looking for the next big opportunity. Just this week, Hamilton became offensive coordinator of the Indianapolis Colts.
Give Beamer credit for looking out for the best interests of the Hokies. He knew if he hired Hamilton that he wouldn't be in Blacksburg long. It is not known if Hamilton was ever truly interested in coming to Virginia Tech.
Once Hamilton was officially eliminated from consideration two other names were mentioned in conjunction with the Hokies' offensive coordinator position: Chuck Long and Scot Loeffler.
Just hearing those names put Hokie fans in a state of panic. After all, Chuck Long was coaching in high school for goodness sakes. To Long's credit, he was coaching in high school to be around and coach his son. He was once viewed as one of the top assistant coaches in the country before an unsuccessful stint as head coach of San Diego State. He was also the offensive coordinator at Kansas for two years until the entire coaching staff was dismissed.
Next, fans were asking, "Who the heck is Scot Loeffler?" Once they realized he was the offensive coordinator of an Auburn team that finished 2012 with a record of 3-9 including 0-8 in the SEC, they wondered if Beamer was capable of making a solid hire.
Well, Hokie fans, change is upon us and there are many reasons why this is a very good thing.
Loeffler, 38, was viewed much in the same light as Hamilton just two years ago. In 2011, his lone season as offensive coordinator at Temple, the Owls finished No. 7 nationally in rushing offense. That terrific season in charge of Temple's offense got Loeffler the more high-profile position of offensive coordinator at Auburn.
Loeffler's lone season at Auburn didn't go well. The team finished 115th nationally in total yards per game. They were also 112th in scoring offense.
Much of this wasn't Loeffler's fault. He was installing a completely different offense with a group full of inexperienced players. Him being relieved of his duties had more to do with head coach Gene Chizik being fired. A new coach wasn't going to keep Loeffler. One year isn't a substantial enough sample size to say Loeffler failed at Auburn.
His track record is quite impressive. He played quarterback at the University of Michigan. Once his playing days were over, he became an assistant coach and one of his pupils was Tom Brady. Perhaps you've heard of him. Loeffler and Brady remain close friends to this day.
Can you imagine Loeffler being able to go into the home of a high school quarterback and show him Brady's number in his cellphone?
Loeffler also coached Brian Griese, Drew Henson and Chad Henne at Michigan. All would play in the NFL. Henne broke many of Michigan's career passing records while being coached by Loeffler.
After one season in the NFL as quarterbacks' coach of the Detroit Lions, Loeffler returned to college football with the Florida Gators. In 2009, Loeffler coached Tim Tebow. While Tebow wasn't and isn't a refined passer, Loeffler's experience in the zone-read could be valuable in 2013 and beyond.
When viewing Loeffler's resume, it is easy to see why he was once considered a top-coaching prospect. He has worked with many future-NFL players.  He has a variety of experience coaching in the SEC and Big 10, and he is still only 38 years of age.
_______________________________________________________________________________________

Hokie Fans! Do You Use a Smoker or BBQ for Pork or Beef? Or Do Any Type of Grilling?

Check out this Must Have tool for Handling and Shredding Smoked Pork or Beef.

Alsing Meat Claws
- These meat handler forks make shredding smoked pork or shoulder a breeze.

The folks at Alsing are offering Virginia Tech Fans the chance to get them on Amazon
at a 30% discount with Promo Code 'MEATCLAW'

Their only ask in returns is that you leave an honest review on Amazon once you purchase and use them!
______________________________________________________________________________________
One of Beamer's biggest hopes for 2013 is to get the running game back on track. Loeffler's track record suggests he is the right man. One year at Auburn notwithstanding, teams where Loeffler coached ran the ball well.
His experience in running a pro-style offense will be beneficial to the Hokies, in particular quarterback Logan Thomas. Loeffler will make the running game a priority while also working to further develop Thomas' immense physical ability.
New offensive line coach Jeff Grimes comes to Virginia Tech via Auburn as well. Grimes had coached the Tigers' offensive line for four seasons and in 2010 they won the national championship. He helped develop one of the top running games in the country behind an offensive line that featured no future-NFL players.
Grimes has coached the offensive line at six different schools and was once the assistant head coach at Colorado in addition to coaching the offensive line. He has coached 12 players that have went on to play in the NFL.
As a player at UTEP, Andy Reid and Dirk Koetter coached Grimes. Reid was his offensive line coach while Koetter was the offensive coordinator.
Texas coach Mack Brown thought so highly of Grimes that he offered to make him the highest-paid offensive line coach in 2010, but Grimes chose to remain at Auburn.
Aaron Moorehead also joins the Hokies as the new wide receivers' coach. Moorehead, 32, has spent the past three years as a graduate assistant/assistant wide receivers' coach for the Cardinal.
Moorehead played for five years in the NFL, winning a Super Bowl with the Indianapolis Colts. Beamer's interest in Hamilton likely led him to Moorehead so that actually worked in favor of the Hokies.
Each of these three coaches represent a fresh change for the Hokies. Stinespring, a strong recruiter, will stay on as recruiting coordinator and tight ends' coach.
The average age of the coaching staff just went down quite a bit. That will go over well in recruiting. You need coaches who are more in tune with today's athletes. Shane Beamer will still likely be the Hokies' best recruiter but these three will each have their own strong selling points.
In addition to Loeffler's friendship with Brady, Moorehead played with Peyton Manning for five seasons. These things may sound trivial but in recruiting it will go over well.
Expect the Hokies to have a more diverse offense now. They will continue to build the offense around the running game but Loeffler will help improve a stagnant passing game. The Hokies have the talent at the skill positions to be successful in 2013.
So, Hokie fans, it is time to embrace a new era in Blacksburg. Give these coaches a chance. The Hokies got better this week and it will show on the field in 2013. 
Follow us on our Social Media Sites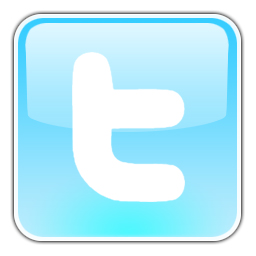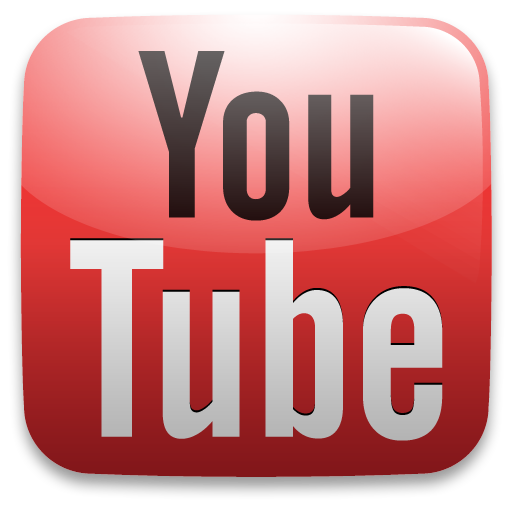 Enjoy this post? Subscribe to our RSS Feed and never miss another! Or sign up to get exclusive VirginiaTechFan.com Sports Analysis delivered straight to your inbox!