Share This Post
Pre-spring practice power rankings, ohh yea, we've got them.  That's just the first class service we bring you here at VTF.  Or, we're just really bored.  Ok, it's more the latter.  This basketball season hasn't gone the way many of us had hoped although I doubt anybody would say our record is unexpected.  Plus, recruiting is slow despite Signing Day being just six days away.  So, why not take a peek to next year's ACC?
The pre-season media pick to win it all will be without a doubt Clemson, who returns Tajh Boyd, Sammy Watkins, and four-fifths of their offensive line.  There's enough talent on defense returning as well to make them a threat in the national title picture.  But, the rest of the ACC is more wide open then a throttle at Daytona.  The Hokies, who finished this past season 7-6, may be the favorite in the Coastal Division with several coaching changes.  Georgia Tech hired a new defensive coordinator and they too will claim they belong in the ACC title game this season.
Or, could newcomers Syracuse or Pittsburgh throw a wrench into everyone's post season plans?  Hey, it's January. Everybody is 0-0 so anything can happen.
Atlantic Division
1.) Clemson Tigers – With Boyd and Watkins returning in 2013, the Tigers should have enough firepower back to keep them atop the ACC in offensive production.  However, their success will be dependent upon finding another talented running back to replace Andre Ellington and replacing three-fourths of their secondary.  If the Tigers can patch some holes, they'll be by far the only ACC team mentioned in the National Title race prior to the season.
2.) Florida State – The Seminoles were favored last season but with a new quarterback under center (will it be Clint Tricket or 5* Jameis Winston?) the Noles will have to look to rebuild.  Odds are, the Seminoles have enough talent coming back to keep their heads above the eight win mark but they'll need some of their talented youngsters to step up defensively to replace both Everett Dawkins and Bjoern Werner.
3.) Syracuse – Sadly, the rest of the Atlantic division outside of Florida State and Clemson will be lucky to be bowl eligible.  Syracuse has a great chance at entering the ACC and finishing in the top half of the conference in 2013.  However, they're replacing both their head coach and their quarterback.  So look for the Cuse to take a small step back from their 2012 unit.  Even then, I think they're good enough to pull out a 4-4 conference record getting them to 3rd in the Atlantic Division.
4.) Maryland – The Terps suffered major injury after major injury in 2012.  The good news is all of that experience will roll over into 2013.  That will benefit the Terps but a major improvement is not expected overnight.  That said, the Atlantic division is beatable so if Randy Edsall can settle on a quarterback (he has 12 to choose from) the Terps  have a chance to become a darkhorse candidate. 
5.) Wake Forest – Ever since winning their conference championship in 2006, the Demon Deacons have failed to repeat that success.  That said, the Deacs will return quarterback Tanner Price, running back Joshua Harris, and wide receiver Michael Campanaro.  All of whom led the team in their respective categories a year ago.  Of course, Wake needs to overcome an 0-3 finish to the season in 2012 where they lost by a combined score of 130-27. 
6. N.C. State – Dave Doreen is the new head man in PackWolf land but he has a major rebuilding job in front of him in year one.  Likely first round draft pick Mike Glennon has graduated and there's not a whole lot of playmaking ability returning on this team.  While I don't think the Wolfpack should be this low on this list by the end of next season, until they pick a starter at quarterback and settle their depth chart on defense, it's tough to tell where the production will come from on both sides of the football.
_______________________________________________________________________________________

Hokie Fans! Do You Use a Smoker or BBQ for Pork or Beef? Or Do Any Type of Grilling?

Check out this Must Have tool for Handling and Shredding Smoked Pork or Beef.

Alsing Meat Claws
- These meat handler forks make shredding smoked pork or shoulder a breeze.

The folks at Alsing are offering Virginia Tech Fans the chance to get them on Amazon
at a 30% discount with Promo Code 'MEATCLAW'

Their only ask in returns is that you leave an honest review on Amazon once you purchase and use them!
______________________________________________________________________________________
7. Boston College – Last week, I talked at length about Boston College and I'll continue that series over the next few months.  The Eagles have some talent returning in 2013 with senior QB Chase Rettig and senior wide receiver Alex Amidon.  But, will that be enough to ascend the Eagles out of the basement of the ACC?  At this point, it doesn't appear so. 
Coastal Division
1.) Georgia Tech – The Yellow Jackets used a two quarterback system at the end of last season and for all intents and purposes, it worked.  At least to an extent.  Vad Lee is a good runner with a strong arm although he's not as accurate as Tevin Washington.  Still, he's a bigger threat with his legs and that's when Georgia Tech excels.  The Hokies didn't even account for Washington last year and focused more on their A-backs.  If GT can sure up their defense and get their offense back on track, they'll be the favored team in the Coastal this season.
2.) Virginia Tech – The Hokies made necessary changes on their offensive coaching staff this off-season and that should benefit Virginia Tech next year.  With Logan Thomas returning at quarterback, D.J. Coles back for his 5th year, the Hokies are set for another run at an ACC title.  Bud Foster's defense will return 10 starters (pending Antone Exum's health) and could go as many as 10 deep on the defensive line.  If the offense can get going, watch out!
3.) North Carolina – If there's a sleeper team in the Coastal this year it's the Tar Heels.  They did technically win the Coastal last season but they were prohibited from post-season play.  With their head coach back for a 2nd year (despite flirting with Tennessee for awhile), the Heels should be in position to repeat their success in 2013.  Bryn Renner will be a redshirt senior at quarterback but they will have to replace Gio Bernard in the backfield.  Defensively, the Heels should be slightly improved as well. 
4.) Miami – Miami is a tough team to rank due to their on-going investigation with the NCAA.  However, the NCAA's recent mishap may allow the Hurricanes to emerge with a lesser punishment.  There's a good chance the Hurricanes will have to forfeit their post-season once again in 2013 so that's why they're not higher on the list.  But with Stepehn Morris back at QB, Duke Johnson at RB (he's a beast), and enough size returning on the offensive line, this Hurricanes offense should be improved from last year.  The defense will need to toughen up but their offense should be good enough for the Canes to win at least seven games in 2013.  If the defense improves, who knows.
5.) Pittsburgh – The new kid on the block will enter the ACC in it's 2nd year under Paul Chryst.  That said, the Panthers will need to rebuild with significant losses on both offense and defense.  Without much recruiting success under the previous staff, I don't see the Panthers pulling a Virginia Tech and winning the conference in year one. 
6.) Duke – The Blue Devils managed to play in their first bowl since 1992.  That was a historic moment for this Duke Blue Devil football program.  With a stadium upgrade on the way, Duke is slowly becoming more relevant in football, which is a good thing for the conference.  That said, David Cutcliffe's bunch is going to have a tough time getting to 6 wins again this season.  The Blue Devils lose their top passing threat at quarterback (although Anthony Boone proved more than capable as a backup) and their top receiver in Connor Vernon.  With a defense that's shaky at times, another six win season would be impressive for Duke.
7.) Virginia – Believe it or not, I think the Hoos will be a better team in 2013.  Now, that doesn't mean they're going to win more games.  In fact, their schedule is so tough that a five or six win season might be enough to keep Mike London around for an additional year.  However, the Hoos will need to upset a few teams this year at home.  They'll host Oregon, BYU, Clemson, Georgia Tech, and Virginia Tech this season.  For UVA to go bowling, they need to find a way to win two of those. 
Follow us on our Social Media Sites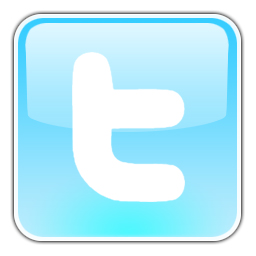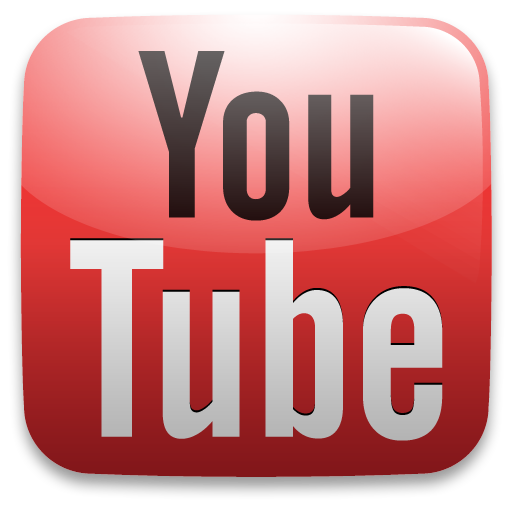 Enjoy this post? Subscribe to our RSS Feed and never miss another! Or sign up to get exclusive VirginiaTechFan.com Sports Analysis delivered straight to your inbox!