Share This Post
Not much went right for a Boston College team that finished the 2012 season with a 2-10 record overall and a 1-7 record in conference. They're lone conference win came over a Maryland team without a quarterback. They're other non-conference win came over lowly Maine. Yikes! Outside of those two games, it was a long season of trying and ultimately failing. The Eagles didn't have much offensive firepower and their defense didn't live up to the preseason hype. All in all it's a season I'm sure most BC fans would like to forget.
Head Coach
Exit Frank Spaziani and enter Temple's Steve Addazio. Honestly, I like this hire a lot. Addazio is best known for the six seasons he spent under Urban Meyer at the University of Florida. The Gators captured two Heisman trophies and two national championships during that span. Addazio coached Florida's offensive line during those two championship runs. He then took over the playcalling duties in 2009 and 2010 before Urban Meyer became ill with "lackoftalentitis" and left the program.
Advertise With Us | Buy Virginia Tech Jerseys | Virginia Tech Nike Store
Addazio then took the head-coaching job at Temple and with Scot Loeffler as offensive coordinator; he guided that program to a 9-4 record. For Temple, that was a tremendous season, especially since he lacked a true threat at quarterback for most of the year.
While Addazio isn't going to turn Boston College into ACC Atlantic contenders' overnight, he's a guy who seems to have success wherever he goes. Right now, I'm sure the Eagles faithful would settle for a successful season.
2012 Statistics
No matter how you spin it, Boston College was a very bad, no good football team. Offensively, they couldn't establish a running game and usually ended up passing the ball more than they ran it. Defensively, they gave up over 450 yards a game and struggled to hold opponents under 30 points. Not being able to score is bad. Not being able to score while not stopping anybody is worse. Way worse.
The result of that is a 2-10 record and a brand new coaching staff. I think it's clear that Boston College will need a few years to recruit before they can return to anything resembling their 2007 unit. Their defense was last in the country in sacks with just six total. The Hokies had that plus one in their game against Rutgers. Not being able to pressure the quarterback is a death sentence for defenses these days.
On offense, the Eagles will need to establish a running game next season. That will help even out some of those numbers and take a lot of pressure off returning quarterback Chase Rettig. Defensively, the new BC defensive coordinator will have to find a way to pressure the quarterback and force a few more turnovers.
Graduated Players
LT Emmett Cleary, RT John Wetzel, TE Chris Pantale, WR Colin Lamond Jr., DT Bryan Murray, LB Nick Clancy, SS Jim Noel
Three Impact Players Returning
QB Chase Rettig: Without much help at running back, Rettig quietly put together a solid 2012 campaign. His numbers (253-467, 3065 yards, 17 TDs, 13 INTs) are solid. However, you can also make a case that they're a tad inflated due to the amount of time Boston College spent trailing their opponent on the scoreboard this season. That said, Rettig was not the problem this year. The rest of the team and the coaching staff were. So, with eight returning starters on offense, I think there's some optimism that could come from Rettig's performance in the face of adversity this year.
WR Alex Amidon: A 2nd team All-ACC performer in 2012, Amidon surprised a lot of folks in the ACC with his breakout performance. The rising senior finished his junior year with 78 receptions, 1210 yards, and seven touchdowns. Without another true threat developing out wide, Amidon will enter 2013 as the go-to-guy once again in this Eagles offense. That said, with Addazio being more of a run-first type of coach, it will be interesting to see if Amidon can match or exceed those numbers this season.
_______________________________________________________________________________________

Hokie Fans! Do You Use a Smoker or BBQ for Pork or Beef? Or Do Any Type of Grilling?

Check out this Must Have tool for Handling and Shredding Smoked Pork or Beef.

Alsing Meat Claws
- These meat handler forks make shredding smoked pork or shoulder a breeze.

The folks at Alsing are offering Virginia Tech Fans the chance to get them on Amazon
at a 30% discount with Promo Code 'MEATCLAW'

Their only ask in returns is that you leave an honest review on Amazon once you purchase and use them!
______________________________________________________________________________________
LB Kevin Pierre-Louis: An Honorable Mention selection to the All-ACC team in 2012, Pierre-Louis surprised some with his decision to spurn the NFL and return to Chestnut Hill for his senior season. I've often compared the Connecticut native to Xavier Adibi here at Virginia. Both are extremely athletic linebackers with the ability to play the run and the pass. Pierre-Louis did miss a few games due to injury but still racked up 85 total tackles, four tackles for loss, and two sacks in nine starts. However, he'll need to stay healthy in 2013 now that Nick Clancy, BC's starting middle linebacker last season, has graduated.
2013 Outlook
There's only one way to go and that's up. Really, that needs to be the mindset for not only this football team but for the fanbase as well. The Eagles aren't going to drastically improve overnight. But, with eight starters returning on offense and nine returning on defense, there's enough experience coming back to help Boston College return to a bowl game in 2013.
Of course, six wins might be an overzealous expectation but hey nobody is mistaking the ACC for the SEC these days (#goacc). If the offense can get back to the fundamentals of being able to run the football and use play-action to hit on some big pass plays down the field, that side of the ball will take a step forward this fall. Defensively, they'll need to improve in just about every facet of the game. But, with a new coordinator and a new staff, the Eagles should have enough talent to be at least decent on that side of the ball.
The bad news is that the Eagles ACC schedule is tough.
HOME: Florida State, NC State, Wake Forest, Virginia Tech
AWAY: Clemson, Maryland, Syracuse, North Carolina
Luckily, BC gets to host Virginia Tech again but outside of perhaps the NC State and Wake Forest games, I don't see any that are extremely winnable for a Boston College perspective. There's a chance at an upset against Virginia Tech and Florida State. However, both teams should be solid eight-plus win teams in 2013. The road trips to Clemson and UNC will be losses more than likely. Plus, Maryland should be improved with all 12 of their injured quarterbacks back. Syracuse is a bit of a mystery, especially since they have to replace their quarterback.
So, at best, Boston College is looking at a 3-5 year in conference. With a few wins out of conference, the Eagles may be able to get back to a bowl. That said, I think a 4-8 or 3-9 prediction is probably best for right now. I, of course, reserve the right to alter that after spring practice.
2013 Recruiting Class
Boston College's 2013 class ranks 86th nationally in the 247Sports team rankings. That's good for 2nd to last in the new expanded ACC. This isn't surprising since Spaziani was notably a poor recruiter. Also, the coaching change happened too late for this staff to make enough connections with any of the remaining 2013 targets.
The three highest touted commits in this class are DT Tevin Montgomery, QB Mackay Lowrie, and QB Tim Boyle. Montgomery is a 6'5", 295 nost tackle who seems to have good upside. He was good enough to garner offers from Missouri, Maryland, and UVA as well.
Lowrie is a pro-style QB with a good arm. He'll need to get a little bigger in college but the intangibles are there. The same goes for Boyle, who earned a Florida offer last spring. Boyle is a bit more mobile but shows a good enough arm on film. Both will need some time to develop though.
Final Thoughts
Before the 2011 and 2012 seasons, Boston College was nipping on Virginia Tech's heels as the most consistent program in the ACC. After back-to-back losing seasons, the Eagles would probably be happy with a return to six win seasons. The good news is I believe they have a coach, who if he cements himself for the long haul, can return them to relevancy in the ACC. Addazio is a successful coach and I'm sure he'll hire a good group of assistant coaches as well. That's the good news. The bad news is that the change from 2-10 to say 8-4 will not happen overnight. The Eagles need some more playmakers and it will take time to recruit those playmakers, especially with the 2013 class 10 days from Signing Day.
If you're an Eagles fan, I would be happy with what's transpired this off-season. But, I wouldn't expect too much from this new staff in year one. A small step forward would be a successful season.
Follow us on our Social Media Sites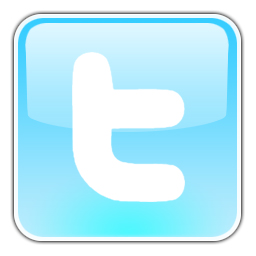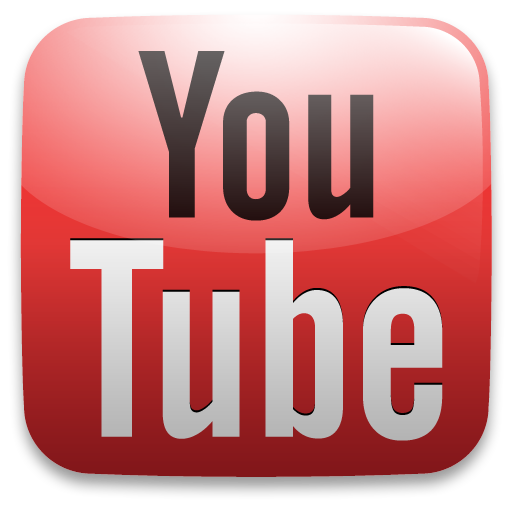 Enjoy this post? Subscribe to our RSS Feed and never miss another! Or sign up to get exclusive VirginiaTechFan.com Sports Analysis delivered straight to your inbox!