Share This Post
Over the last few weeks, I've written a few articles on the 2013 class.  Today, I want to rewind time one year and talk about the class we signed last February.  Tech's 2012 class was large and impressive.  It was the first true class sculpted under our current Recruiting Coordinator Shane Beamer.  The results were clearly noticeable as Shane pulled four star Joel Caleb out of Richmond and four star running back Drew Harris out of Pennsylvania.  That along with about six other recruits completed an impressive haul for the Hokies running backs coach.
For those who didn't play this season, their four years of eligibility will begin this spring.  Since spring practice is just around the corner (a little over two months), I thought today would a good day to do a little rewinding and talk about this talented group. 
I decided to break this class up into 3 parts, those will definitely contribute, those who could contribute, and those who will fight the good fight for at least one more year. 
Players Who Will Contribute in 2013
WR Joel Caleb: I was a little surprised that the Hokies chose to redshirt Caleb but for the future of our program, it ended up being a good move.  Yes, our wide receivers struggled at times last season but Caleb wasn't the answer for those problems.  At least, not yet.  Caleb is a strong, physical receiver who will need to show improvement this spring.  If he does, he could find himself challenging for the no. 2 WR spot this fall opposite of entrenched starter DJ Coles.
RB Trey Edmunds:  There still hasn't been any official word on the status of Drew Harris for this spring.  However, with Edmunds going through a full season in the program, I'm not sure the status of Harris will even matter.  If Edmunds impresses this spring, he has a good chance at being the starter against Alabama.  Of course, JC Coleman and the rest of the returning players in the backfield will have something to say about that.
WR Josh Stanford:  The Hokies used Stanford sparingly in the Georgia Tech game this season but eventually chose to sit him and pursue a medical redshirt.  Because of that, Stanford received at least one game of experience and that will benefit him this off-season.  With his skillset, he is going to be an impact player at some point.  Hopefully, that point comes sooner rather than later.
RB JC Coleman:  Coleman was the Hokies most productive back this past season and I don't see that changing next year.  However, Tech really needs to find different ways to utilize JC's athletic ability in space.  He's not a downhill runner so having him in on sweeps, tosses, counters, and even a few old school option plays next season would be the best way to utilize him. 
CB Donaldven Manning:  After an off the field issue this past season, Manning returns this spring on a bit of a short leash.  He did play in spots early on last season so Manning will return this fall as a sophomore.  However, as long as he keeps his nose clean off the field, Manning should be able to take that next step.  Most great Virginia Tech cornerbacks tend to come out of their shell as sophomores.  Although Manning won't have the opportunity to start, I think you will see marked improvement in him this spring. 
OT Augie Conte:  With a new offensive system likely being installed this season, it's hard to say how the offensive line will shake out. But, one player who impressed the coaching staff during practice this past season was Augie Conte.  The former three star has that aggression and passion you look for in young offensive linemen.  It's clear he still needs to get stronger but hopefully with a new OL coach assisting him, Conte can turn the corner and perhaps win the starting job at one of the tackle spots.  If not, he'll be a primary backup at either position. 
DB Donovan Riley:  After spurning a redshirt, Riley played only sparingly this season.  Nevertheless, the Baltimore native did intercept his first pass of his career against Florida State.  That alone is a reason for optimism although he does have a ways to go to be trustworthy enough to start.  Riley is a good prospect and one I think will take on a larger role as a backup. 
Players That Could Contribute in 2013
DT Nigel Williams: The Hokies will need to find a 4th defensive tackle that they can count on this spring.  As it stands, Williams is the most likely suitor but he'll have to battle with Alston Smith, Justin Taylor, and spring enrollee Woody Baron. 
DT Alston Smith:  For the same reasons mentioned above, Smith will have an opportunity to entrench himself on the depth chart this spring. 
_______________________________________________________________________________________

Hokie Fans! Do You Use a Smoker or BBQ for Pork or Beef? Or Do Any Type of Grilling?

Check out this Must Have tool for Handling and Shredding Smoked Pork or Beef.

Alsing Meat Claws
- These meat handler forks make shredding smoked pork or shoulder a breeze.

The folks at Alsing are offering Virginia Tech Fans the chance to get them on Amazon
at a 30% discount with Promo Code 'MEATCLAW'

Their only ask in returns is that you leave an honest review on Amazon once you purchase and use them!
______________________________________________________________________________________
DE Ken Ekanem:  With a full year of recovery after knee surgery, Ekanem could become a factor at defensive end, especially if there is some attrition at that position.  The word on the street is that Ekanem has done a good job slimming down and is currently working on changing his body.  He may need another year to increase his strength a little more but he'll have the opportunity at making a push on the defensive line this spring.
LB Deon Clarke:  The Chesterfield native was impressive in what little playing time he received last season and the coaching staff is pursuing a medical redshirt for him.  That extra year could be extremely beneficial going forward if the NCAA grants it.  For 2013, Clarke will likely be the backup at Backer and depending upon the health and the effectiveness of starter Tariq Edwards, Clarke could play a major role on our defense. 
S Desmond Frye: The coaching staff chose not to redshirt Frye for depth purposes so hopefully that works in his favor this year.  Frye is a rangy prospect that will likely be the backup at free safety this year, depending upon the health of Michael Cole.
CB Davion Tookes: With lackluster depth at cornerback this spring, Tookes will receive a good amount of work against our first string offense.  How he performs in those reps could decide where he'll be slotted on the depth chart this fall. 
LB Dahman McKinnon:  With two WHIP linebackers graduating, McKinnon will have an opportunity to win the backup job behind Ronny Vandyke.  However, I don't see him playing a whole lot this season unless injuries begin to mount.  With more flexibility in the secondary, the Hokies would likely move Kyle Fuller to WHIP if anything happened to Vandyke.
Players Who Will Fight The Good Fight For At Least One More Year
DE Jarontay Jones: Midway through the 2012 recruiting cycle, the Hokies landed four star Jarontay Jones out of Georgia.  It was a surprise get and a huge pickup for Virginia Tech.  But, Jones is a tough player to slot and he still needs some development.  Plus, the Hokies aren't losing anybody this season at defensive end.  Jones will receive some reps this spring and he'll really need to impress if he wants any shot at playing time this fall on something other than special teams.
LB Devin Vandyke:  The Hokies are not overly deep at linebacker but Vandyke will need at least one more year to bulk up.  The only way he plays a major role this fall is if he can overcome his size and really impress the coaches this spring. 
CB Der'Woun Greene:   After making the switch to cornerback last season, I think Greene is at his more natural position.  That said, he will probably need an additional year to learn the position.  It's tough to make that switch right before the season and receive the proper coaching needed to truly grasp what you're doing. 
RB Chris Mangus:  As a player, I like what Mangus brings to the table.  However, with so much depth in the backfield, I think it's unlikely Mangus plays a huge role in the offense this year. 
WR Mark Irick:  As a natural receiver, I like Irick's abilities.  He knows how to high point the football and seems to be a good route runner from what I could tell from the preseason scrimmages.  But, Irick still needs to add some mass to be effective.  His best hope is to impress our new WR's coach and perhaps latch on as our 6th receiver this year. 
C Jack Willenbrock:  Much like the other players on this list, Jack has the want to but just needs some additional work in the weight room.  He'll get there eventually and the backup center job is his for the taking in 2014. 
OT Adam Taraschke:  I've heard a lot of positive reports about the freshman out of Fredericksburg, VA.  But, I can't see him making a huge impact this season.  At best, he'll work his way into a backup job at right tackle but he may have to battle Nick Acree this fall for that honor. 
Follow us on our Social Media Sites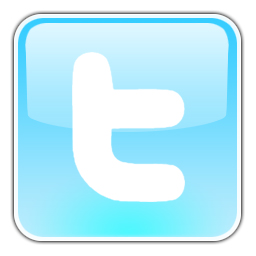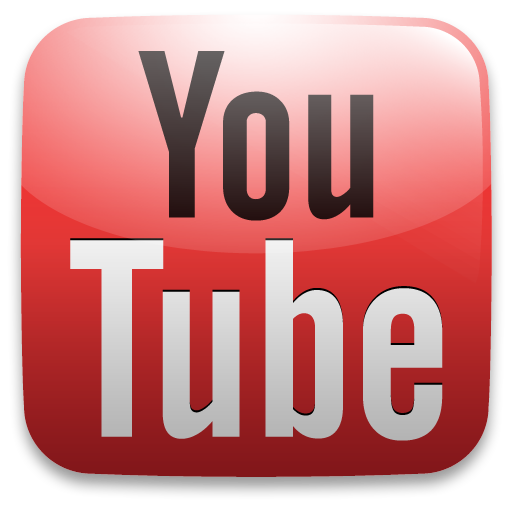 Enjoy this post? Subscribe to our RSS Feed and never miss another! Or sign up to get exclusive VirginiaTechFan.com Sports Analysis delivered straight to your inbox!