Share This Post
ITS GAMEDAY! Like we did in the regular season, we have asked some of our bloggers some questions and they have responded to those questions with answers.  Come read our bowl game edition of our weekly Q&A feature after the break.  GO HOKIES!!!!!
1. Obviously, this season didn't go the way most Tech fans had hoped. The offense never got going consistently and the defense had their own struggles they were forced to deal with. So my first question is how interested are you in this matchup with Rutgers? Does it mean a little more now that they've announced a move to the Big Ten?
HokieG: I'd say I'm mildly interested. I'm a die hard, probably like most reading this blog so I'm going to watch. In full disclosure, I may have to DVR the game and not watch it live, and frankly that doesn't bother me one bit which probably tells all you need to know about my interest level.
Losing to Rutgers still has a certain stigma to it for those of us that once played in the Big East. But honestly this is a game few in the country will notice, watch, or remember. And I still think of Rutgers as an old Big East doormat. The fact that they are going to the B1G has a long, long way to go before it sinks in.
JustinC: I think last year's Sugar Bowl was about a 9 or a 10 for me on a scale of 1-10 in terms of excitement.  This year, I'm about a 2.  Rutgers is a good football team but it's not the marquee name you would like to play against in a bowl game.  I would have loved to see a rematch of our 2004 game at FedEx Field against USC in the Sun Bowl.  Without starting QB Matt Barkley, I think we would have had a good shot at winning that game.  But, instead we're in Orlando, which is a great destination, but against a former Big East foe who will soon be a Big Ten doormat.
2. Let's start on the offensive side of the ball. What will Virginia Tech have to do to win this game? Does a highly ranked Rutgers defense (4th nationally in total yards) concern you?
HokieG:I question the competition that Rutgers built that stat on, but I haven't studied it close. Regardless, it's very possible we have a group of lame duck offensive coaches who already know it. Plus an offense who isn't that good to begin with and a quarterback who might (I stress might) already be thinking about the NFL. This has the potential to be an all-time stinker in terms of offense for Virginia Tech.
The Hokies need to be physical. Regardless of how high Rutgers' defensive ranking is, they play in the Big East, which is a soft league. It's not like we're playing an SEC team so VT needs to be physical in the trenches and even the skill players need to use their size and athleticism to win match ups.
JustinC: There was a good quote in last night's Duke vs. Cincy game about teams who can run the football usually win most bowl games.  Now there are exceptions to that rule but overall that normally holds true.  Tech needs to get JC Coleman or Tony Gregory going on the ground.  Without a sufficient ground attack, the Hokies are not going to be able to throw it well enough to win this game.  To me, that's what they need to do. Simple enough.
3. There is a possibility that this is Logan Thomas's last game in a Virginia Tech uniform. Of course, there is a possibility for him to return as well. What would you like to see out of Logan in his final performance of 2012?
HokieG: Regardless what you think about Logan Thomas, he's always been a competitor for the Hokies. He's always to me been the guy on the team that wanted to win more than anyone else and was willing to do whatever needed to win the game. He's taken a lot of hits especially for a quarterback and put his body right in the middle of some serious tough plays when the game was on the line. I'd like to see him give it his all one more time like a true Hokie.
My son and I saw him play probably his best game against Miami in Lane Stadium last year. Of all my years of watching great Hokies, that was one of the best performances I've seen ever.
I feel bad for Logan in a lot of ways, but I respect the hell out of the effort he's given the program. He's played a different position than he was recruited for and I think he's put everything into it. So if this is his last game, I'd like to see him leave it all on the field one more time. I think he will.
JustinC: I would love to see him put his past performances behind him and go out and win one similar to how he did against Georgia Tech this year.  If you make a mistake then forget about it and come out guns blazing on the next drive.  However, I, like a lot of the Hokie faithful, don't have a lot of confidence in our offensive staff these days.  So, I don't know if Logan will be in the best position to succeed.  Especially with a potential lame duck coordinator and a soon-to-be-fired quarterbacks coach. 
_______________________________________________________________________________________

Hokie Fans! Do You Use a Smoker or BBQ for Pork or Beef? Or Do Any Type of Grilling?

Check out this Must Have tool for Handling and Shredding Smoked Pork or Beef.

Alsing Meat Claws
- These meat handler forks make shredding smoked pork or shoulder a breeze.

The folks at Alsing are offering Virginia Tech Fans the chance to get them on Amazon
at a 30% discount with Promo Code 'MEATCLAW'

Their only ask in returns is that you leave an honest review on Amazon once you purchase and use them!
______________________________________________________________________________________
I've gone back and forth on the topic of Thomas leaving for greener pastures and it's really going to come down to what he wants.  If he desperately wants to play in the NFL then leaving after this season makes sense.  He'll be a late 1st, early 2nd round pick as it stands now. That's not great money but he'll likely end up on a good team.  That's what he needs.  However, the downside is there's a chance you fall to the Browns, Dolphins, Jaguars, Chiefs, or the Raiders.  None of those teams would be great destinations for Thomas.
4. Flipping it over to the defensive side of the ball, what do the Hokies need to do to shut down the Scarlet Knights?
HokieG: I always think teams who haven't seen Virginia Tech on defense before struggle out of the gate because it's slightly unconventional. Over the years, Bud Foster has had most trouble with super talented teams or in conference teams that have had a few years to figure him out.
Thus, I think it's important to jump on Rutgers early and make them spend 1.5 to 2 quarters just settling in on offense figuring out what to do. My guess is it's going to be tough sledding for both offenses in this game, so I think its key we slow theirs down early.
JustinC: Don't let Rutgers establish an consistent rushing attack and put pressure on Nova, their QB.  Really, that's about as simplistic as you can make it but those are the two big keys for tonight's game.  Jawaun Jamison is a good back but he can be contained at times.  Keeping him from putting up 150 total yards would be a major step towards holding the Scarlet Knights under 20 points.  Nova isn't a good enough QB yet to win this game without a running game to rely on.  He's also interception prone with 15 on the year. 
5. Who do you see winning the special teams battle?
HokieG: Rutgers.
JustinC: I like Glenn's answer but I like our kicker better than theirs.  Journell is money inside 40 so if it comes down to a 35 yarder to win it, I like our chances.  Other than that, I think you have to give Rutgers the advantage everywhere else.  Unlike us, they can actually block kicks.
6. Lastly, what's your prediction for this upcoming game?
HokieG: As mentioned, with Virginia Tech possibly having some lame duck coaches, I can see a real stinker on offense in this game. But I can't possibly pick a Rutgers team to beat VT, so I'll go:
Virginia Tech 21 16 Rutgers.
JustinC: I have Rutgers and 31 confidence points on them so I'm taking the Knights.  This has been a bad year for the Hokies and I don't know if they can overcome their own deficiencies to win this game.  I have Rutgers 20, VT 17.
Follow us on our Social Media Sites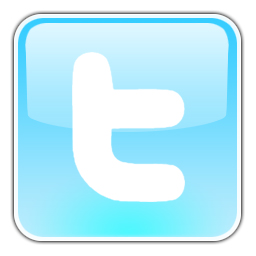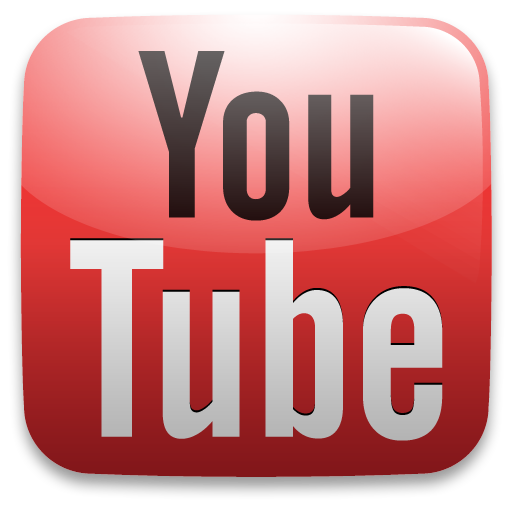 Enjoy this post? Subscribe to our RSS Feed and never miss another! Or sign up to get exclusive VirginiaTechFan.com Sports Analysis delivered straight to your inbox!