Share This Post
If Friday night's win over Rutgers in the Russell Athletic Bowl proved anything, it's that the Virginia Tech Hokies need a complete overhaul on offense.
Yes, the Hokies won the game but it was perhaps one of the ugliest and most embarrassing performances in recent history for the Hokies.
The defense, as usual, was outstanding. They held Rutgers to 196 total yards and only gave up three points. Rutgers only touchdown was because of a bad snap that Logan Thomas mishandled in the end zone.
Rutgers' quarterback Gary Nova was 17-for-40 and threw for only 129 yards. He was intercepted once and the Hokies dropped several potential interceptions. Nova averaged an anemic 3.2 yards-per-attempt.
Okay, now back to the offense.
Thomas was 15-for-39 with 193 yards, one touchdown and two interceptions. Yes, that is a 38.5 completion percentage. He was much of the same as he has been all year, missing several throws high and wide or waiting too long to throw the ball. He missed open wide receivers, too.
He did make one excellent throw to Corey Fuller that accounted for the Hokies only touchdown. That throw alone shows why NFL scouts are enamored with Thomas. He has the physical ability, work ethic and intelligence to be a star.
So what seems to be the problem?
That leads us to the biggest issue facing the Hokies in the offseason: the offensive coaching staff.
Head coach Frank Beamer has often been resistant to make sweeping changes. And the team's overall success supported his decision. Eight straight 10-win seasons made it hard to go against Beamer.
But a deeper look at the past 11 years, since Bryan Stinespring became offensive coordinator, shows that the offense has hardly been a dominant one.
The team's highest finish under Stinespring in total offense was 2011 when the Hokies were 35th nationally. Previously, the highest a Stinespring-led offense finished was 38th back in 2003. 2007 and 2008 were especially low points for the Hokies on offense as they finished 100th and 103rd, respectively.
In 2012, the Hokies ranked 71st in total offense. They were 61st in passing offense, 78th in scoring offense and 64th in rushing offense. The way Beamer has always built his team around the running game, to finish that low is embarrassing. It is also a reflection of why the team was so bad this year.
The evolution of the spread offense has taken the game of football to another level in recent years. Even the NFL is getting in on the act. To the Hokies credit, they tried to incorporate the pistol formation and zone-read plays into their offense but never fully committed to it.
Play-calling has long been an issue under Stinespring and quarterbacks coach Mike O'Cain. That trend continued in last night's Russell Athletic Bowl. Situational play-calling, especially in the red zone, was horrible. That wasn't just reserved for last night, though.
The Hokies have often been successful on offense because of outstanding talent. Tyrod Taylor was the type of quarterback who could make plays outside the framework of a traditional offense. He was a talented passer but his athletic ability often hid bad offensive line play.
_______________________________________________________________________________________

Hokie Fans! Do You Use a Smoker or BBQ for Pork or Beef? Or Do Any Type of Grilling?

Check out this Must Have tool for Handling and Shredding Smoked Pork or Beef.

Alsing Meat Claws
- These meat handler forks make shredding smoked pork or shoulder a breeze.

The folks at Alsing are offering Virginia Tech Fans the chance to get them on Amazon
at a 30% discount with Promo Code 'MEATCLAW'

Their only ask in returns is that you leave an honest review on Amazon once you purchase and use them!
______________________________________________________________________________________
Running backs like David Wilson, Ryan Williams and Darren Evans were also terrific players who all went on to the NFL. They could often get yards even if the blocking was suspect. Wilson and Williams in particular are two of the best backs in school history.
Beamer has long been admired for his loyalty to the coaching staff. But it has drawn him the ire of the alumni and fan base in recent years. If Beamer doesn't make immediate changes, he will lose much of the goodwill he has built over the past 26 years. And he knows that.
Beamer deserves credit for never throwing the players or his fellow coaches under the bus. How easy would it be for him to place the poor play of the offensive line on Curt Newsome? While Newsome is and should be held accountable for the line play, Beamer keeps things in house.
Rumors have been rampant for weeks now that there will be sweeping changes on the offensive staff. Coachingsearch.com reported on Friday that receivers coach Kevin Sherman had already accepted a position on new Purdue head coach Darrell Hazell's staff.
More than likely, sometime late in the season, Beamer felt the pressure and told each of his offensive coaches, with the exception of son Shane, that he would be making changes and for them to go ahead and start looking for other opportunities.
Shane Beamer isn't going anywhere because he is viewed not only as an excellent young coach but one of the better recruiters in the country.
Stinespring is an excellent recruiter and many believe he will be reassigned on the staff in an administrative role, focusing solely on recruiting. That is the strategy Beamer used two years ago with longtime assistant coaches Billy Hite and Jim Cavanaugh.
Newsome, who came to the Hokies from FCS James Madison, reportedly has an opportunity to rejoin JMU's staff should he leave Blacksburg.
If Sherman leaves for Purdue, Stinespring accepts a reassignment and Newsome leaves for JMU that would leave only O'Cain. O'Cain has to go. Thomas and other Hokie quarterbacks need a good QB coach that is up to date with current offensive schemes.
Beamer will likely make these changes soon as underclassmen have until January 15th to declare for the upcoming NFL draft. Beamer wants to keep Thomas around, as he believes he has a good team for 2013 and doesn't want to break in a new quarterback.
The next question becomes who will be the Hokies next offensive coordinator? Rumors have circulated that Stanford offensive coordinator Pep Hamilton is someone Beamer is high on. But why would Hamilton leave an excellent job such as Stanford to take over an offense that has struggled mightily?
Stanford has long had a reputation of not paying their assistant coaches competitive salaries in comparison with those of the top BCS programs. Jim Harbaugh's success at Stanford may have changed that, though. Current head coach David Shaw is viewed as a rising young star in the coaching ranks much like Harbaugh was.
Hamilton has only been at Stanford for three years and is a graduate of Howard University in Washington, D.C.
Beamer's attraction to Hamilton likely stems from Stanford's success and commitment to the power running game, something Beamer still believes in. However, Stanford has also shown a versatile passing game something the Hokies have lacked. Beamer took notice of Stanford's beating of the Hokies two years ago in the Orange Bowl.
All coaching changes are merely still rumors at this point. If and when the Hokies make changes we will likely hear about a multitude of candidates. Stay tuned, folks, as this is shaping up to be one of the more important offseasons in Virginia Tech history.
Follow us on our Social Media Sites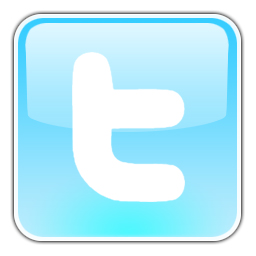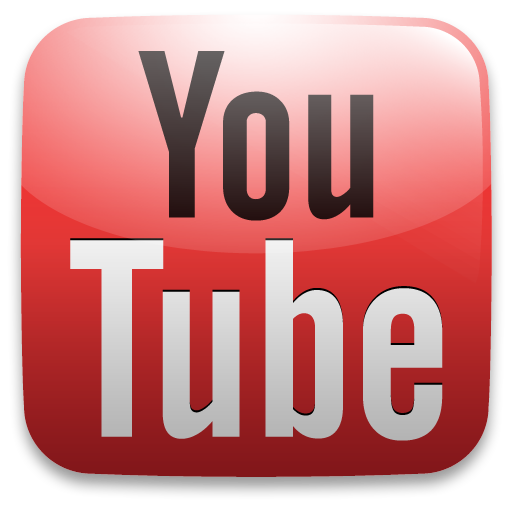 Enjoy this post? Subscribe to our RSS Feed and never miss another! Or sign up to get exclusive VirginiaTechFan.com Sports Analysis delivered straight to your inbox!