Share This Post
In four days, Virginia Tech will take the field in Orlando, Florida against an old Big East foe.  Since Tech left the Big East in 2003, Rutgers has gone through a transformation.  They are no longer the conference doormat they were in the late 1990's.  Instead, they've become a stable northeastern football program that will eventually join the Big Ten, likely in 2014.  That's a steep climb in a short time for a program that used to bleed money and losses.
Now, Rutgers has athletes and they have a good coaching staff.  Those two factors alone helped them to a solid 9-3 record this season.  However, the Scarlet Knights are a product of a bad schedule.  Put them in the SEC and I'm not sure they win six games this season.  Perhaps, that speaks more to the talent differential between the SEC and Big East more-so than anything.  Rutgers has a good defense, they have a good offensive line, and they have some skill players who will make plays.  In essence, they're a good team.
However, if you give Virginia Tech the same schedule, do the Hokies get to nine wins?  Perhaps but then again maybe not.  Rutgers did win at Arkansas, against Syracuse, and eked out a 10-3 win over the Cincinnati Bearcats at home. I don't know if the Hokies could have sustained that type of success against those teams this season.
The good news is that Rutgers is a good matchup for the Hokies.  Tech won't be forced to score a lot of points to win this game.  The Scarlet Knights are 4th nationally in scoring defense, allowing just 14 points per game.  The Hokies are horrid offensively although their total yardage ranking hovers around average.  This game will come down to how many plays the Virginia Tech defense will make.  If Tech can force some turnovers and set their offense up with a couple short fields, the Hokies can win this game.  But, if Logan Thomas constantly has a long field to work with, I don't see the Hokies marching it down the field on this Scarlet Knights defense.
There are some solid matchups in this game and we'll get to those later on this week.  For now, here is a position by position breakdown of the Scarlet Knights.
Quarterbacks
Head Coach Kyle Flood has stuck by his starting quarterback this season in sophomore Gary Nova (So., 6'2", 225 lbs).  Overall, Nova has been solid albeit turnover prone at times.  He's completed 204-348 passing for 2566 yards, 22 touchdowns, and 15 interceptions.  At times, Nova has shown promise as a future playmaker in the passing game.  He has the arm needed to be a top tier quarterback at the college level.
But, the one major blemish on his resume this year was the Kent State loss where he tossed six interceptions.  That was also the only game where Rutgers allowed multiple sacks.  Nova isn't a great quarterback when he is forced to move around in the pocket.  If the Hokies get pressure, it will create chances for their defensive backs to step in front of some passes for easy interceptions.
Nova will be entrenched as the starter baring injury but his backup is Chas Dodd, who has plenty of starting experience.  Dodd started about half of last season before giving way to Nova later on in the year.  He was also a part-time starter in 2010 as well.
Running Backs
The two smallest players on the field in this game with be both team's running backs.  Rutgers will start Jawan Jamison (Jr, 5'8", 200 lbs) while the Hokies will counter with 5'7" J.C. Coleman.  Jamison has been the Scarlet Knight's most consistent offensive threat over the past two seasons.  This year, he ran for 1054 yards and four touchdowns.  When he can get going, he's a tough player to stop.
His backup will be Savon Huggins (So., 6'0", 200 lbs) who is more of a standard college running back.  He's not quite a bruiser but he has good enough speed to make some plays.  Huggins finished with 101 carries and 362 yards this season.  He also scored twice.  He'll receive somewhere between 8-10 carries in this game.
Despite having two running backs who are productive, Rutgers is just 100th in the country in rushing yards per game with 125 per contest.
Wide Receivers and Tight Ends
Judging by the stats they produced this season, the Scarlet Knights should be pleased with their passing totals. But, I don't get the feeling that the Rutgers fanbase was all that pleased with their top three targets this season.  Their top target is Mark Harrison (Sr., 6'3", 230 lbs) who caught 42 passes for 560 yards and six touchdowns in the regular season.  Harrison is a physical wide receiver but Tech will counter with a physical cornerback in Antone Exum.
_______________________________________________________________________________________

Hokie Fans! Do You Use a Smoker or BBQ for Pork or Beef? Or Do Any Type of Grilling?

Check out this Must Have tool for Handling and Shredding Smoked Pork or Beef.

Alsing Meat Claws
- These meat handler forks make shredding smoked pork or shoulder a breeze.

The folks at Alsing are offering Virginia Tech Fans the chance to get them on Amazon
at a 30% discount with Promo Code 'MEATCLAW'

Their only ask in returns is that you leave an honest review on Amazon once you purchase and use them!
______________________________________________________________________________________
Brandon Coleman (So., 6'6", 220 lbs) and Tim Wright (Sr., 6'4", 220 lbs) are both big receivers who have proven to be commodities in the red zone this season.  Coleman leads the team in touchdown receptions with 10 and yards with 663.  His 39 receptions are 2nd best behind Harrison's 42.  Wright posted a solid 38 catches for 438 yards and two scores as well.
Outside of those three, the Knights won't throw to anyone else very often outside of a few dump off passes to Jamison, their starting tailback.  Jamison has 27 catches on the year so the Hokies do need to be aware of him during passing plays.  That will be a big responsibility for Bruce Taylor in this game.
At tight end, Rutgers only plays two players usually.  D.C. Jefferson (Sr., 6'6", 250 lbs) is a big body with experience but he's hardly a threat in the passing game with only 18 receptions on the season.  Tyler Kroft (Fr., 6'6", 240 lbs) is listed as his backup but he's only caught three passes for 59 yards this season.
Rutgers has a lot of skill at wide receiver but I think if you would poll most Rutgers fans, they would tell you this group hasn't quite lived up to preseason expectations.
Offensive Line
If you go strictly by height and weight, Rutgers has one of the smaller offensive lines that Tech will have faced this season.  At left tackle, Rutgers will go with Kaleb Johnson (So., 6'4", 300 lbs).  Johnson is a true talent at left tackle.  He started all but three games in his freshman season in 2011 and was named to the 2011 Freshman All-American Team by Rivals.com and Phil Steele.  He was also a pre-season All Big East selection by the media.  Johnson is a physical left tackle but he'll have his hands full going up against both J.R. Collins and Corey Marshall for the Hokies.
At left guard, Antwan Lowery (Jr., 6'3", 305 lbs) will get the starting nod.  Lowery, who started his career as a defensive tackle, has really improved as an interior lineman this year.  He was named to several All Big East teams this year and started all 12 games.  In a way, he's very similar to former Virginia Tech lineman Jaymes Brooks.
The center spot will be held down by Betim Bujari (So., 6'4", 290 lbs) who is a new starter this season.  He did start two games in 2011 before winning the starting job at center for 2012.  Overall, he's been solid as starting center this season.
At right guard, the Knights will start Andre Civil (Jr., 6'3", 275 lbs) who was the starter at left tackle last season before making the transition inside this spring.  Civil is the Scarlet Knights smallest lineman but his size hasn't been much of an issue this year.  If anything, it helps him get to the second level easier than a more stout interior lineman.
Lastly, the starter at right tackle will be Maryland transfer R.J. Dill (Sr., 6'7", 310 lbs).  Dill was a huge pickup this past off-season, as he benefits from the Russell Wilson rule (graduate and transfer freely).  Dill is a prototypical NFL offensive tackle with 45 career starts.  This could be one of the better matchups between a future NFL draft pick in Dill and a future NFL defensive end in James Gayle for the Hokies.
The depth on the offensive line is good overall.  Rutgers has three 5th year seniors on the 2nd string offensive line along with two redshirt sophomores.
This is a unit who is 4th in the country in sacks allowed this season with eight total.  When the Scarlet Knights have struggled this season, it's been because of a lack of a consistent running game and pressure on the quarterback.  That will be the key for Virginia Tech if they want to shut down this offense.
Check back with us tomorrow for our take on the Rutgers defense.
Follow us on our Social Media Sites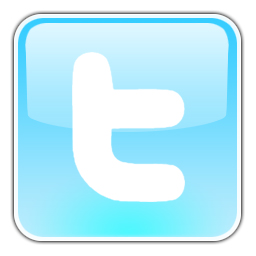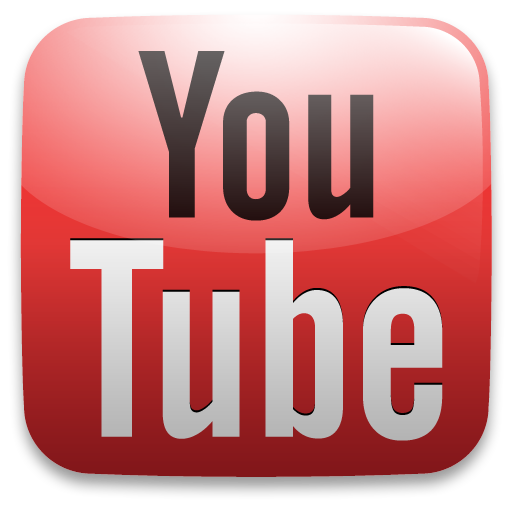 Enjoy this post? Subscribe to our RSS Feed and never miss another! Or sign up to get exclusive VirginiaTechFan.com Sports Analysis delivered straight to your inbox!