Share This Post
Yesterday, we took an in-depth look at Rutgers on the offensive side of the ball.  Today we're going to give the defense equal time.  Rutgers offense can move the football, which has aided their defense immensely this season.  The less the defense is on the field the less points and yards they can give up.  That's a big reason why the Scarlet Knights rank 4th in the country in total yards.
Despite that lofty ranking, the Scarlet Knights don't particularly do anything well.  They've been able to limit yards and points but their rankings in every other category hover from top 20 all the way down to the bottom 40 in the country.  For example, Rutgers is 73rd in sacks per game (1.75), 43rd in 3rd down defense, 25th in pass efficiency defense, 17th in total interceptions, 8th in redzone defense, and 21st in turnover margin.  Those are good national rankings but I think some of those rankings point towards the lack of elite talent in the Big East at the quarterback position more than anything. 
Perhaps the ultimate reason Rutgers has been solid on the defensive side of the ball is due to the experience factor.  The Knights will start 10 upperclassmen on Friday, including six seniors.  Tech went up against a similar defense from an experience standpoint earlier this season in Cincinnati.  The Hokies did lose that game but managed to put up 330 yards in the 2nd half. 
Basically, all of these stats point to one probable outcome… the defenses of both teams are going to be heavily influential in who wins this football game.  I expect this game to be nothing like the Arizona vs. Nevada game to kick off this bowl season. 
Defensive Line
The starters on the defensive line on Friday will look as such (DE, DT, DT, DE): Marcus Thompson (Jr., 6'2", 240 lbs), Jamil Merrill (Jr., 6'4", 255 lbs), Scott Vallone (Sr., 6'3", 275 lbs), Ka'Lial Glaud (Sr., 6'2", 230 lbs).  An old school Virginia Tech team could probably plow these guys over on their way to a 300 yard rushing performance and a 20-17 win.  However, this is not your typical Virginia Tech team and unless something changes, the Hokies have struggled to run the ball on just about everybody this season.
The line is a little light, especially with a starting defensive tackle only weighing 255 pounds.  That may aid in rushing the quarterback but something tells me if Merrill was actually quick he would be on the outside and not lined up as a tackle instead.  Think Zack McCray if you're a Virginia Tech fan. 
The Knight's best player in that group is clearly Vallone who finished the regular season with 50 tackles, 12 tackles for loss, 9 QB hurries, and 2.5 sacks.  Merrill finished 2nd on the team in sacks with 3.5 and Thompson chipped in two of his own.  But overall, this is not a great Rutgers defensive line.  But then again, this is not a great Virginia Tech offensive line either. 
Linebackers
Khaseem Greene (Sr., 6'1", 230 lbs) is a name that Hokie fans need to remember heading into this matchup.  He is Rutgers leading tackler this season (125), he leads the team in sacks (5.5), 2nd on the team in INT's with two, and 2nd on the team in QB hurries with eight.  He is the Scarlet Knights biggest playmaker. 
Greene will be joined by Steve Beauharnais (Sr., 6'2", 230 lbs) and Jamal Merrill (Jr., 6'4", 220 lbs).  Jamal is the brother of Jamil, who starts on the defensive line.  Both players are solid in their own right.  Beauharnais is a more typical middle linebacker who finished the regular season 4th on the team in total tackles with 76.  He also chipped in six tackles for loss, one sack, one INT, and one forced fumble.
Merrill is more rangy but he too likes to play in the opponents backfield.  The junior finished 3rd on the team in tackles with 80, 4th in tackles for loss with eight, and was responsible for two blocked kids this year as well. 
_______________________________________________________________________________________

Hokie Fans! Do You Use a Smoker or BBQ for Pork or Beef? Or Do Any Type of Grilling?

Check out this Must Have tool for Handling and Shredding Smoked Pork or Beef.

Alsing Meat Claws
- These meat handler forks make shredding smoked pork or shoulder a breeze.

The folks at Alsing are offering Virginia Tech Fans the chance to get them on Amazon
at a 30% discount with Promo Code 'MEATCLAW'

Their only ask in returns is that you leave an honest review on Amazon once you purchase and use them!
______________________________________________________________________________________
Depth at the position is solid with Kevin Snyder (So., 6'3", 235 lbs) seeing a good amount of playing time this season.  He finished with 26 tackles, six tackles for loss, and a pair of sacks in limited time.  However, the other two projected backups are much less experienced. 
Defensive Backs
At cornerback, the Knights will utilize three players: Logan Ryan (Jr., 6'0", 190 lbs), Marcus Cooper (Sr., 6'2", 190 lbs), and Brandon Jones (Sr., 6'1", 195 lbs).  Of those three, Ryan is by far the most lethal.  Ryan finished 2nd on the team in tackles with 87, 1st on the team in pass breakups with 18, and led the team in interceptions with four.  As a corner, he is quick, agile, and knows how to play the football in the air.  His assignment will most likely be Marcus Davis so that should be a good, physical battle. 
The other two guys didn't fill up the statsheet but are good, intelligent players in their own right.  Jones finished 2nd on the team in interceptions with three.  Cooper also picked off a pass this year but only had three pass breakups this season. 
At safety, Rutgers will start two seniors in Duron Harmon (Sr., 6'1", 200 lbs) and Lorenzo Waters (Sr., 6'0", 200 lbs).  Most of the time, Waters is the guy that cheats up closer to the line of scrimmage and assists in the running game.  He has 6.5 tackles for loss this season and a pair of sacks.  So, the Hokies need to be aware of him if the Knights send a safety blitz at any point in this game. 
Harmon is more responsible for deep coverage and does a good job keeping his assignments.  You won't see either of these players make too many mistakes, especially since the Hokies are not an overly tough opponent to prepare for. 
Summary
Rutgers has a good defense but I think their stats are a little inflated due to their competition level.  However, Tech is not exactly a good offense so I don't think the Hokies are going to be able to exploit them as frauds.  Instead, I could see the Rutgers defense dictating the tempo in the first half before Tech's offense finally gets it going later in the game. 
If you enjoy defensive battles then this could definitely turn into a 17-14 affair.  The Hokies aren't going to turn into offensive juggernauts overnight and Rutgers will face their stiffest offensive test going up against Bud Foster and this slowly improving Virginia Tech defense.
All-in-all, this should be a good game.  So tune your TV sets to ESPN at 5:30 on Friday in hopes that the Hokies can close out this 2012 season with a win. 
Follow us on our Social Media Sites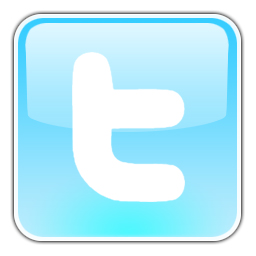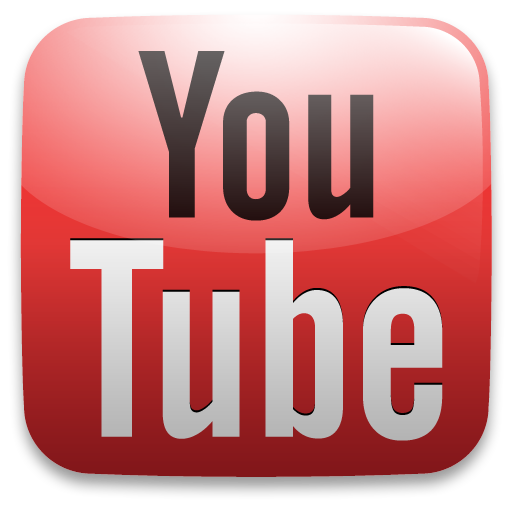 Enjoy this post? Subscribe to our RSS Feed and never miss another! Or sign up to get exclusive VirginiaTechFan.com Sports Analysis delivered straight to your inbox!