Share This Post
My prediction for this Virginia Tech team before the season was for them to eek out 15 wins.  Through the first seven games, they've almost reached half of that.  Perhaps, I should amend that win total a bit.  The Hokies have a chance to run the table out of conference this year.  Although unlikely, there aren't too many teams on this year's non-conference slate that are particularly imposing.  Tech has already dispatched the highest ranked team they'll face before ACC play but we all know playing on the road is different than playing at home.
The rest of Virginia Tech's non-conference schedule is filled with tough but winnable games.  On Saturday Tech will travel to Morgantown, West Virginia to face the Mountaineers.  Not taking anything away from Duke but this Saturday's game will probably be the most hostile environment the Hokies encounter this season due to the rivalry between the two schools.  If Tech can emerge victorious on Saturday and prove they can win away from Cassell, Tech's schedule is wide open until they start ACC play.
So, let's take a quick look at what's to come over the next three weeks.
At West Virginia – Dec. 8th
Based on the environment, the skill level of the opponent, and the fact that this is Virginia Tech's first road game; I think it's safe to say that this is probably the Hokies toughest game remaining in this 2012 calendar year.  Just from looking at their resume, West Virginia's three wins have come against less than stellar completion.  Marshall ranks 129th in Ken Pomeroy's rankings, Marist is 246th, and VMI is 247th.  Overall, West Virginia hasn't beaten anybody who even remotely looks like a quality team this season.
Their three losses have been ugly with an opening night 34 point drubbing from Gonzaga, a loss to Oklahoma (which technically counts as an OOC game), and a three point loss to Davidson who ranks 54th in KenPom's rankings. 
But, all of that will go out the window when Tech takes the court in front of a sold out West Virginia crowd.  If the Hokies can make enough shots then they'll have a chance to win.  But winning away from home is never easy and it's going to be especially tough in front of a rowdy Mountaineer crowd.
Mississippi Valley State – Dec. 10th
If you want to hear something ridiculous, Mississippi Valley State is ahead of Virginia Tech in the RPI rankings despite being 0-4.  The RPI puts a premium on SOS and so far, they've played the toughest schedule of any team in the country.  That doesn't change the fact that they've been blown out in all four games. 
The Hokies shouldn't have to do too much to win this one.  Just play their game and Tech will improve to 8-1 or 9-0. 
Georgia Southern – Dec . 15th
In the 2nd round of the Las Vegas tournament (if you want to call it a round since it's played at Cassell Coliseum), the Hokies will take on 2-5 Georgia Southern.  The Eagles are similar to Mississippi Valley State in talent but they did manage to keep Maryland within an arms length for most their game with them last week.  This isn't a huge upset threat but GA Southern has a few scorers on their team.  But, since this is at home you have to like the Hokies in this one… even with the students on break.
_______________________________________________________________________________________

Hokie Fans! Do You Use a Smoker or BBQ for Pork or Beef? Or Do Any Type of Grilling?

Check out this Must Have tool for Handling and Shredding Smoked Pork or Beef.

Alsing Meat Claws
- These meat handler forks make shredding smoked pork or shoulder a breeze.

The folks at Alsing are offering Virginia Tech Fans the chance to get them on Amazon
at a 30% discount with Promo Code 'MEATCLAW'

Their only ask in returns is that you leave an honest review on Amazon once you purchase and use them!
______________________________________________________________________________________
Bradley – Dec. 22nd (Las Vegas, NV)
If there's one game that the Hokies could lose in the Las Vegas tournament, it's their first matchup out in Las Vegas against Bradley.  The Braves are currently 6-2 but should be 8-2 when the two teams meet out in Las Vegas.  This is a team that can score the basketball and proved their upset prowless with a close loss to #3 Michigan last week. 
Once again, this is another game that Tech needs to use their tempo to win.  I don't think Bradley can win a shootout with us but if we get bogged down in our halfcourt game, this one will be close.  The Braves have a good shot at being a tournament team and since neutral site games count for more in the RPI, this would be a nice victory for the Hokies come March. 
Colorado State/Portland – Dec. 23rd (Las Vegas, NV)
If the Hokies win (or lose) in Las Vegas, they'll play the winner (or loser) of the Colorado State vs. Portland game.  Colorado State sits 6-1 currently with their lone loss coming to a very solid Colorado team.  Portland is 3-5 with numerous double digit losses on their schedule.  For RPI purposes, Tech fans should pull for Colorado State to win their side of the bracket.
BYU – Dec. 29th (Salt Lake City, UT)
James Johnson's squad will rack up plenty of frequent flier miles this holiday season with back to back trips out to the west coast.  Tech will head out to Salt Lake City to play BYU in the house of the Utah Jazz on the 29th.  The Cougars are just 5-3 this season with an 18 point loss to Florida State, a 10 point loss to #20 Notre Dame, and a 19 point loss to Iowa State on their resume so far.  Needless to say, this isn't the same BYU team that had Jimmer Fedette draining three's a few years ago. 
Summary
I never would have thought I would say this back in October but if Tech can escape Morgantown with a win, there is a small chance that the Hokies can head into ACC play undefeated.  There's still too many variables for that to be likely, especially since Tech has four road or neutral site games coming up.  But, the Hokies are in good shape.  If they can conquer the two lesser opponents in Cassell next week and win at least two of the remaining four games, the Hokies will enter conference play with an 11-2 record. 
At that point, a 9-9 ACC record would get the Hokies to 20 wins this season.  10 conference wins would put Tech at 21-10 overall heading into the ACC tournament. 
With the ACC playing horribly this far, I'm not so sure that conference mark won't be vastly better than what I'm predicting.  After all, I did predict for this team to win just 15 overall before the season.  It might be time to revisit that projected win total. 
Follow us on our Social Media Sites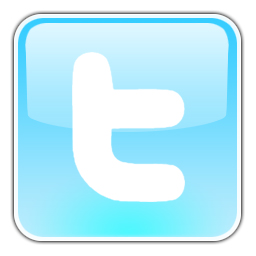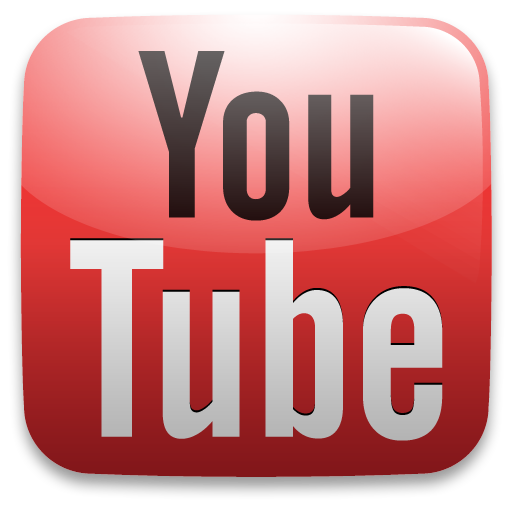 Enjoy this post? Subscribe to our RSS Feed and never miss another! Or sign up to get exclusive VirginiaTechFan.com Sports Analysis delivered straight to your inbox!