Share This Post
The 2012 football season is officially in the record books. For Tech fans, they can now begin talking to their families again, catch up with their son or daughter who, surprisingly, has aged four months since you last saw them, and start attending those anger management classes your wife has suggested. But, these days, the football calendar never truly ends. Sure, this is a down period for most coaching staffs but Signing Day for the 2013 recruiting class is just around the corner.
After that comes spring practice meetings, workouts, and then four weeks of practice ending in the annual maroon and white spring game.
For those who are looking forward to spring practice next year, here's a quick list of new faces you might want to familiarize yourself with. These individuals are either members of the 2012 class who are greyshirting or members of the 2013 class who are enrolling early.
TE Seth Dooley – Roanoke, VA
There is a lot of unknown with Dooley, who played just about every position during his tenure at Glenvar High School. With the Hokies stockpiling depth at defensive end, I would be shocked if our coaching staff started him out on the offensive side of the ball. Dooley has good ball skills and his frame makes him a good receiving tight end prospect. The latest update on the former Glenvar captain lists him at 6'5" and 245 pounds. Dooley has only played two full years of football so the extra time to develop will be beneficial for the Roanoke product.
DT Woody Baron – Brentwood, TN
Virginia Tech normally does well recruiting players from athletic families. Woody is Jim Baron's nephew. Of course, Jim was a former dominant defensive lineman back in the early 1990's. Baron is a good prospect that needed to sort out his grades a bit. It appears he's done just that and he'll enroll this January.
Baron is a good prospect but he's similar to Corey Marshall in his skill set. He's quick off the ball but his 6'3", 260 lbs. frame will likely force him inside to defensive tackle. However, he plays more like a defensive end, so that transition may be what causes him to either sink or swim at the collegiate level. What I like most about Baron is he seems to be the type of player that brings a "presence" to the defensive line. Even though he's greyshirting, Baron will likely redshirt to adjust to his new position.
RB Jerome Wright – Richmond, VA
Wright is a player who I can't quite figure out. Not from a skill standpoint but I don't really know where to slot him. I think he may start off his career at MIKE linebacker but I've heard that he could end up at running back as well. Since the Hokies have stockpiled talent at running back, I don't know how true that is. To me, Wright could be a force at middle linebacker and the Hokies are clearly thin there with Bruce Taylor exiting stage right this year. If he does start his career at linebacker, he'll most likely redshirt this fall. Tech returns both Jack Tyler and Chase Williams at MIKE.
RB Drew Harris – Downington, PA
Perhaps the most talented player enrolling this spring is Drew Harris out of Pennsylvania. Harris is still awaiting word from the NCAA Clearinghouse so we shouldn't count our chickens before they hatch. But, Harris admitted to accomplishing all of his academic goals at Fork Union so hopefully that means good news coming our way shortly.
Harris has been likened to Kevin Jones, who once torched a few Pennsylvania high school fields in his heyday. To me, Harris would be a good fit in a downhill, power running attack. He has good hips and possesses powerful leg drive. He's quick to the hole and will run you over if he has the chance. It wouldn't shock me to see Harris make a major impact next fall. But, first, he needs to squeak through the NCAA Clearinghouse.
_______________________________________________________________________________________

Hokie Fans! Do You Use a Smoker or BBQ for Pork or Beef? Or Do Any Type of Grilling?

Check out this Must Have tool for Handling and Shredding Smoked Pork or Beef.

Alsing Meat Claws
- These meat handler forks make shredding smoked pork or shoulder a breeze.

The folks at Alsing are offering Virginia Tech Fans the chance to get them on Amazon
at a 30% discount with Promo Code 'MEATCLAW'

Their only ask in returns is that you leave an honest review on Amazon once you purchase and use them!
______________________________________________________________________________________
ATH Brandon Facyson – Newnan, GA
A late addition to this list, Facyson is a WR/DB recruit that could play on both sides of the ball. Right now, I have him slotted at a wide receiver just because his film indicates that he might be more polished on that side of the football. I do think Facyson could develop into a really good safety but the Hokies need to develop some wide receiver depth. With him enrolling early, he'll have a chance to strut his stuff this spring.
QB Carlis Parker – Statesville, NC
Bucky Hodges stole the headlines when he committed to Tech this spring but Tech fans shouldn't sleep on Carlis Parker. The North Carolina native has blazing speed and at the very least, could start off his career making a lot of plays with his legs in a wildcat type package. However, Parker will need to redshirt and work with a quarterback's coach before he sees any extensive playing time. His mechanics need a lot of work, which could force him to move to wide receiver eventually. Thankfully, he's enrolling early so he'll have a full year to hone his skills at quarterback.
OT Parker Osterloh – Williamsburg, VA
The Hokies are losing two offensive tackles this year so having a true freshman enroll early could pay dividends if Osterloh can impress. Obviously, it's hard to project how he'll do this year since Tech will have a new offensive line coach this upcoming spring. But, I'm intrigued at what Osterloh brings to the table. He has the size you want in a linemen. At 6'8" and 290 pounds, he already has the mass you want at tackle. Plus, he moves well, which helps when facing a speed rusher on the outside. Right now, I lean towards a redshirt year upcoming for the Williamsburg native but Tech is ultra thin at offensive tackle. If he impresses, he may have a chance to dress this fall.
OL Jonathan McLaughlin – Fork Union, VA
The Hokies most recent commitment is still unconfirmed when it comes to when he'll enroll. If McLaughlin did enough in the classroom this past semester, he can enroll this January. However, if not, he'll return to Fork Union for one more semester and enroll in July with the rest of the 2013 class.
McLaughlin is a raw player but he has some tools to work with. Like Osterloh, he's a player that's tough to project just because we don't know our new offensive scheme or who our next offensive line coach will be. However, in the right system and with the right coach, I think McLaughlin can develop into a starter down the line. He needs to hit the weight room and work on transforming his body. I think he has a little too much baby fat still on him.
Follow us on our Social Media Sites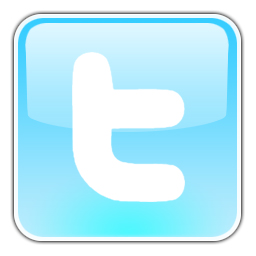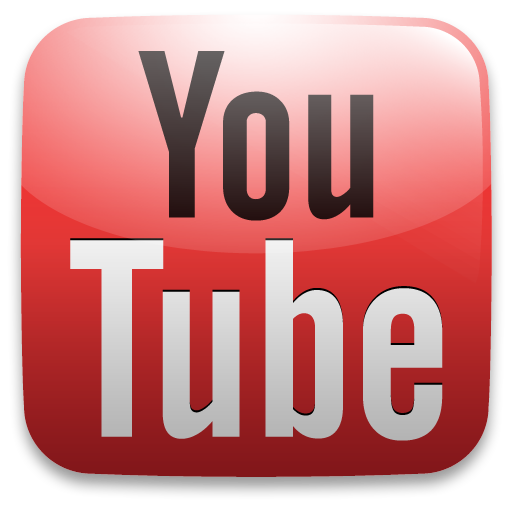 Enjoy this post? Subscribe to our RSS Feed and never miss another! Or sign up to get exclusive VirginiaTechFan.com Sports Analysis delivered straight to your inbox!