Share This Post
Depending upon how you view things in life, last night's game was either the most painful thing you've witnessed or perhaps a sign of things to come. I really want to start off this article by giving a lot of props to our defense. Rutgers only touchdown came 20 seconds into the game after an ill-advised snap from starting center Caleb Farris that rolled into the endzone and was recovered by Rutgers for the touchdown. After that, the Scarlet Knights scored three points. Just three. That's incredible.
Offensively, the Hokies were just flat out bad. Through three quarters, the Hokies had 80 yards of total offense. That's bad. No, that's horrible, putrid, and any other synonym you want to use here. However, Logan Thomas took advantage of an Antone Exum interception in the 4th quarter to tie the game at 10. Then Cody Journell kicked the eventual game winning field goal in overtime, giving the Hokies the 13-10 advantage and victory.
In my mind, those were the two biggest plays of the game, offensively. But, it's hard to overlook Exum's interception as the play of the game. At the time, Tech was down 10-3 and if the Hokies wanted to win, they needed a big play from their defense. Gary Nova lofted one deep, his receiver stopped running his route, and Exum hauled in an easy interception. The fourth year junior returned it 32 yards down to the 21 yard line then Logan did the rest with a 21 yard touchdown strike to Corey Fuller on 3rd down.
That was the turning point in the game. The Hokies went from down 10-0 to tied at 10 in a matter of about 3 minutes.
For those who don't remember, here are some other big plays that occurred during the course of this game.
* On 2nd and 10 at the beginning of the 1st quarter, Farris sent a snap whizzing past an unsuspecting Logan Thomas. The ball eventually rolled into the endzone and was recovered by Rutgers for a touchdown. The reason for this play was because Farris saw a Rutgers lineman in the neutral zone so he snapped the ball. The refs threw the flag but after some discussion, they picked up the flag so the touchdown stood. On this particular play, Farris did what he was taught to do but like everything else this season, the outcome didn't go the Hokies way.
* After a 40 yard AJ Hughes punt late in the 1st quarter, Rutgers running back Savon Huggins broke off a 25 yard run to the Virginia Tech 46. The Hokies defense would hold the Scarlet Knights out of the endzone but Nick Borgese made a 36 yard field goal to stretch the lead to 10.
* With just under two minutes to play in the 2nd quarter, Thomas tossed his first pick of the day. Luckily, the Scarlet Knights couldn't do anything with it. Tech would rough the kicker after holding them to a three but the Knights ran out the clock and headed into halftime.
* Midway through the 3rd quarter, Gary Nova threw a pass right into the arms of Detrick Bonner only to be dropped. On the next Rutgers drive, Exum got his hands on a pass but failed to haul it in. Exum had one dropped pick six on the night and Bonner dropped two easy interceptions. As much as I want to praise these guys for the way they played last night, it would be hard to imagine a Deangelo Hall or Macho Harris dropping those passes.
* The biggest passing play of the night came on Tech's first play from scrimmage in the 4th quarter. Thomas found Dyrell Roberts down the right sideline for 32 yards, effectively flipping the field. Later on that drive, Journell would make a 25 yard field goal to cut the lead from 10 down to seven.
* After the Hokies tied the game at 10, Journell had a chance with 2:20 left on the clock to give Tech a three point lead. The junior put some leg into a 51 yard attempt, the longest of his career, but the kick fell just short. If the rain hadn't become a factor, I think Journell might have been able to just slide it through. Needless to say, it was one of his more impressive attempts this season even though it fell about three yards short.
_______________________________________________________________________________________

Hokie Fans! Do You Use a Smoker or BBQ for Pork or Beef? Or Do Any Type of Grilling?

Check out this Must Have tool for Handling and Shredding Smoked Pork or Beef.

Alsing Meat Claws
- These meat handler forks make shredding smoked pork or shoulder a breeze.

The folks at Alsing are offering Virginia Tech Fans the chance to get them on Amazon
at a 30% discount with Promo Code 'MEATCLAW'

Their only ask in returns is that you leave an honest review on Amazon once you purchase and use them!
______________________________________________________________________________________
* This is a little out of sync but I want to give a shoutout to A.J. Hughes, who saw extensive action last night. He had two 50-plus yard punts and averaged 42.2 yards per punt as well. Give this kid a full off-season and he should develop into one of the to punters in the ACC next season. When your offense does stall, it's nice not having to worry about giving the other offense a short field.
* One of the biggest plays from a defensive lineman came from Derrick Hopkins on Rutgers first play in overtime. The Scarlet Knights trailed 13-10 at this point and Hopkins broke through the line on first down for the sack on Nova. This pushed the Scarlet Knights back to the 31 yard line.
* The last play of the game cost Rutgers their chance to extend it. Their kicker slid a 42 yard attempt just outside of the goalposts, sealing a Hokie victory.
Coaching Changes Are Needed And Will Come
During the game last night, word leaked out that Virginia Tech Wide Receivers Coach Kevin Sherman was leaving for Purdue. Sherman has produced six NFL caliber wide receivers during his stay in Blacksburg and should add two to that tally after this April's draft (Davis and Fuller). Honestly, I didn't have a huge problem with Sherman as a coach other than his wide receivers sucked at blocking for whatever reason. Granted, this is a recent occurrence and one we didn't seem to have last season with Jarrett Boykin and Danny Coale on the outside.
Other than Sherman, I would expect news to leak soon of Quarterbacks Coach Mike O'Cain's retirement and Curt Newsome retaking his old job at JMU.
With those three coaches being outsourced, the Hokies will look to revamp their offense with a new coordinator, a new offensive line coach, and a new wide receivers coach. Bryan Stinespring will likely stay on as tight ends coach and could easily be assigned the role of recruiting coordinator, taking that off Shane Beamer's plate. Shane will likely be given more of the special team's duties along with Frank, who will continue to oversee special teams but won't have as much interaction with the units as in past seasons.
Overall, I think Tech fans will be pleased with what happens this offseason. The Hokies are eying Stanford OC Pep Hamilton as their top choice as coordinator. However, there are a few things that need to be worked out for him to take this job. But, if that's who Frank wants then there shouldn't be too many obstacles to overcome, especially since the cost of living in VA is about 10 times better than in Palo Alto, California.
With a 7-6 season in the books, I'm ready to move on to 2013. With a revamped offense and a defense that could be special, I think we might just see the Virginia Tech of old next season. Or at least one can hope.
Follow us on our Social Media Sites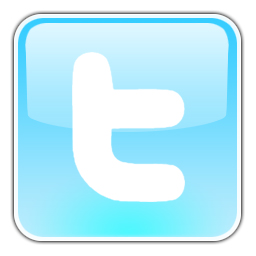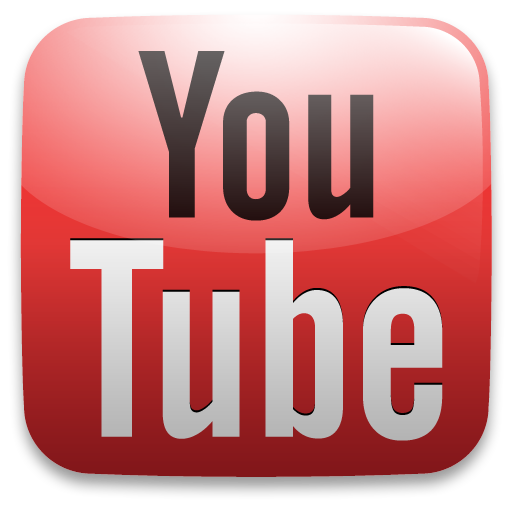 Enjoy this post? Subscribe to our RSS Feed and never miss another! Or sign up to get exclusive VirginiaTechFan.com Sports Analysis delivered straight to your inbox!