Share This Post
I would like to apologize for the delay in this article. I normally write it on Sunday morning and post it before going to the gym. But, the last few days have been hectic with holiday related activities. We're now two days past the Boston College and I'm already about a season ahead of last Saturday's game. It happened, we won, so let's move on.
But, as a writer I feel like there's a need to discuss it even if I sound like a broken record. The same mistakes that have been made all season were made on Saturday. The offensive line that has played poorly all year played poorly again on Saturday. A rushing game that has been stagnant was once again held in check against Boston College. Can you see where I'm going with this?
We're closing in on what could be the last game of the season for the Hokies if they don't defeat their in-state rivals from Charlottesville. Needless to say, if a pattern hasn't emerged by now then it never will. For Virginia Tech, that pattern has negative correlation (I paid attention in math class).
The Hokies are not particularly good on either side of the ball. Nor are they consistent on special teams. The Hokies are a very average football team with a few very good players. But, a football team is a machine and a machine can't just have a couple good parts.
The game against Boston College was a lot closer than it should have been. Even though the Hokies have a long list of issues, BC's list is a lot longer. This was a game that a competent Virginia Tech team would have won by four scores, easily. However, several issues allowed BC to stay in the game and force overtime.
Let's discuss some of these issues.
Poor Pass Blocking
If you have a cable provider that allows you to watch games on ESPN3, go back and watch the pass blocking effort from our offensive line. Statistically, they were good. No sacks and Tech's running backs were able to run for 154 yards. But, there were multiple instances where Logan Thomas would use a five-step drop and a lineman would be pushed back at least four yards off the line of scrimmage. Even a bigger quarterback like Logan still needs to be able to set his feet and throw. He was unable to do that at times on Saturday.
The result was a very pedestrian statline for the junior signal caller (16-33, 247 yds, 2 TDs).
The Hokies have multiple issues on the offensive line. The first is that these guys are just not developing the way they should. Offensive line is one of the toughest positions to play in football but it shouldn't take four years for a player to be "ready" to play. Physically, I can understand that because these guys are still growing into their bodies. But it shouldn't take four years for a player to learn technique. That's on the coach to do a better job of developing his guys.
The other issue is that the Hokies are just not as talented up front as they have been in the past. Perhaps their talent is being overshadowed by poor coaching practices. There's always a chance that's the case but maybe some of the recruits we've gotten just weren't as good as advertised. That's also a possibility.
The fix isn't easy and it will likely take a few years to turn it around. But, the Hokies need to fix the offensive line before they do anything else to this offense. You can't have your front give getting manhandled physically by a inferior opponent.
Logan Thomas And His Mechanics
_______________________________________________________________________________________

Hokie Fans! Do You Use a Smoker or BBQ for Pork or Beef? Or Do Any Type of Grilling?

Check out this Must Have tool for Handling and Shredding Smoked Pork or Beef.

Alsing Meat Claws
- These meat handler forks make shredding smoked pork or shoulder a breeze.

The folks at Alsing are offering Virginia Tech Fans the chance to get them on Amazon
at a 30% discount with Promo Code 'MEATCLAW'

Their only ask in returns is that you leave an honest review on Amazon once you purchase and use them!
______________________________________________________________________________________
I don't buy the rumor floating around about how Logan's mechanics are screwed up because of his week spent with George Whitfield. Whitfield has a legendary list of QB's he's worked with who are successful. Thomas is a good quarterback who has the ability to be great. But, he doesn't trust his wide receivers and the blocking as been atrocious. Not to mention the lack of creativity in the play-calling.
It's hard to throw the football when your receivers run lazy routes (looking at you Dyrell) and it's even harder when Caleb Ferris is two feet away from you because he's been pushed five yards off the line of scrimmage. That leads me into my next segment.
Playcalling
I'm having a civil war with myself on this issue. Part of me believes that no matter what the Hokies call in their playbook, the odds of that play working are less than 35-percent. At that point, it doesn't matter what you call because what are the odds somebody runs a good enough route or blocks well enough for the play to be successful?
The other part of me believes that the coaches are just not good enough with their strategy and play design to be successful. This is a schematic issue and one that the Hokies have struggled with for a long, long time.
Obviously, the play-calling is better today and Tech's scheme is better today than it was under Ricky Bustle. Numerous former players have alluded to that over the years. Bustles offense was generic and simple. But, the Hokies had such a physical advantage back then that it didn't matter. The opposing team knew the next play was an RB-ISO out of the I-Formation but could do nothing to stop it.
Going into this off-season, I don't know what changes need to be made here but something needs to be fixed. Tech needs a true identity. They need a "this is what we are" slogan. Otherwise, we're just doomed to repeat past failures.
Bring on Virginia
Despite the clusterf*ck of problems the Hokies have this season, they have a chance to knock off their in-state rival and head to a bowl game. To me, this is the only game this season that matters. Bowl games don't matter unless you play in one of the elite few. Nobody is going to watch the Music City Bowl so who cares if you win or lose. The game will be forgotten 10 minutes after it's played.
But, this Saturday is a chance for the Hokies to add another year to their streak of eight straight wins over UVA. The last time Virginia beat Virginia Tech, the 3rd Matrix movie just opened in theaters.
If you have tickets, please make an effort to go support the team. If you're not going to go, give them to somebody younger who will make the trip. Nothing is worse than having your seats empty for the biggest rivalry game on your schedule.
Follow us on our Social Media Sites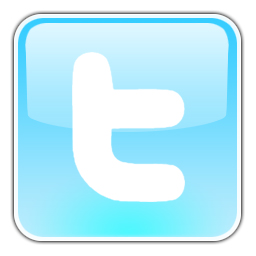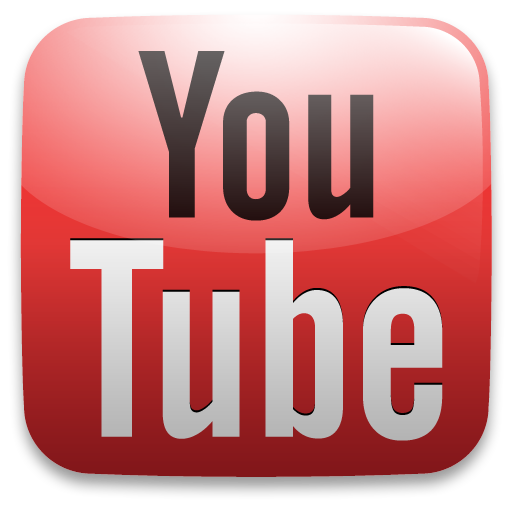 Enjoy this post? Subscribe to our RSS Feed and never miss another! Or sign up to get exclusive VirginiaTechFan.com Sports Analysis delivered straight to your inbox!