Share This Post
Tonight, is a big one folks.  It might not seem like it if you look at the records of both teams but tonight's game will likely decide the Coastal Division.  If Virginia Tech wins, they just need to beat Boston College and UVA to go to Charlotte.  That's it.  A Florida State loss wouldn't mean a whole lot other than it would secure the Seminoles as our opponent in ACC Championship Game.  For Miami, they have just UVA and Duke left on their schedule after this game.  A win here, would almost secure them a spot in the ACC Title game for the first time ever.  With impending sanctions coming, this may be the last time they can do so until at least the 2014 season. 
After a bye week we're back with our Q&A with our VTF discussion panel.  Let's get to it!
Virginia Tech vs. Florida State Tickets

Virginia Tech vs. Virginia Tickets
Virginia Tech Basketball Tickets
1.) The Hokies are 4-4 on the season but are still in the thick of things in the ACC Coastal race. At this point, do you think the Hokies win the Coastal?
HokieG: They can win the Coastal, and if they beat Miami on Thursday you could even say it's likely. But I'm having trouble having confidence in this team to accomplish much of anything at this point.
Beating Miami is far from a sure thing, FSU will likely be a loss, and would you be totally surprised if this team had a slip up against BC or especially UVa? So yes, they can win the Coastal, but I would give it less than 40% odds right now. Too many hurdles still to jump. After Thursday, things will be clearer.
JustinC:  If we win tonight, yes.  If not then the scenario that needs to happen involves us beating Florida State at home and Miami losing to Duke.  Both of which could happen but are unlikely.  Hopefully, I don't have to write that article and the Hokies take care of business tonight for the first time on the road.  Even with our struggles this season, playing a 13th and 14th game would be beneficial going forward.  Anytime you get an extra week of practice and an extra game, it tends to benefit you longterm. 
BryanM: I do actually see the Hokies winning the Coastal because I can envision them at 5-3 in the ACC, just enough to win the Coastal.
MMinor:  In all honesty: yes, I think VT will win the Coastal. I think this SOLELY because we have the best overall coaching staff in the nation. They can get this team where it needs to be, but the team needs to reciprocate and open themselves up to new things (I liked what I saw defensively against Clemson).  When you hit the bottom, you're going to have to bounce back or die, and I think they've done a nice job of bouncing back in the past couple games.
I foresee an upset win over FSU if the crowd comes prepared (which includes the student section to stop acting like a bunch of damn idiots), and the team is able to feed off of that. A lot of the momentum we will have for that game is going to come from this week's game, and I hope to God we don't embarrass ourselves on the national stage two weeks in a row. 

2.) Miami enters this game losing three straight games, two of which have been at home, while scoring an average of 18 points in those contests. Is this a game where we could see a return of a vintage looking Virginia Tech defense?
HokieG: When I think of a vintage defense, it doesn't look anything like we've seen in 2012. Vintage VT defense is stuffing the run, having lock-down corners who allow you to attack the QB with relentless blitzes, and the opposing offense in constant fear of turnovers.
Yes, I think the VT defense has played better the last 2 games, and could have their best games ahead of them. But at this point, Bud Foster is just hoping for a defense that can make stops, not give up the big play, and get off the field on 3rd down. That's the goal of most defenses in NCAA football. The VT 'Vintage' defenses took it to whole other levels, and had higher goals than that.
JustinC: No, not even close.  In fact, I could see this game being fairly high scoring.  Our defense has improved over the last seven quarters but it's just not at the level that's required here at Virginia Tech.  We're still too inconsistent.  Our defense is ranked 20th in the country in tackles for loss with over seven a game but is 49th in total defense.  Those two stats don't necessarily make sense.  It's like our offense is 4th in the country in 40-plus yard plays but we're 59th in scoring offense.
As for this Miami game, the Canes still have too many weapons to use offensively for us to completely shut them down.  The good news is that a lot of their playmakers probably wouldn't even start on their past "Championship" teams.  All of their receivers were ordinary three stars out of high school, their running back Mike James is good but not spectacular.  Duke Johnson is their best 'playmaker' but he's hit the freshman wall in the last few weeks.  Miami is going to find a way to score some points, especially with Stephen Morris being as mobile as he is but I do think Bud Foster finds a way to keep them under 24 points.
BryanM: Yes, it is. The Hokie defense has been outstanding the past two games. Miami is a young team with tremendous speed so you don't want to be the team that they figure it out against. Pressure Morris, this game is over. He will make mistakes.
MMinor: With all the pieces looking to finally fit, the success is sure to come. I was surprised by how well the defense handled Clemson, especially considering we basically shut them down after they gouged us twice in 2011 (with them having mostly the same roster this year as they did in '11). Luther Maddy stepped up big-time on the d-line, and our secondary played about as well as they could matched up against one of the most athletic offenses in the nation.
I do have a bone to pick with a personnel change we're making, however. I read in a recent interview that Foster was planning on giving Jeron Gouveia-Winslow some reps at safety to increase the depth. While I agree that we need more depth and experience in the defensive backfield, I do not understand why we wouldn't throw Tweedy back there and see how he does. He is the fastest out of all the LB's, and is making the tackle on almost every special teams play in the open field.
3.) The Hurricanes rank 98th in scoring defense, giving up an average of 32.4 points per game. What do you expect out of the Virginia Tech offense in this matchup?
_______________________________________________________________________________________

Hokie Fans! Do You Use a Smoker or BBQ for Pork or Beef? Or Do Any Type of Grilling?

Check out this Must Have tool for Handling and Shredding Smoked Pork or Beef.

Alsing Meat Claws
- These meat handler forks make shredding smoked pork or shoulder a breeze.

The folks at Alsing are offering Virginia Tech Fans the chance to get them on Amazon
at a 30% discount with Promo Code 'MEATCLAW'

Their only ask in returns is that you leave an honest review on Amazon once you purchase and use them!
______________________________________________________________________________________
HokieG: First, let me just say that last week's game vs. Clemson finally put me over the edge with Virginia Tech's offensive issues. I was so frustrated watching the futile VT offense struggle with play calling, execution, lack of imagination, and just plain malaise last week that I'm firmly in the camp of other VT fans who are ready to clean house and start fresh in the off-season. What kills me the most is we have talent on this offense, and the program has access to incredible offensive talent in the state of Virginia. That talent either goes elsewhere or totally goes to waste when it comes into the old, boring, futile VT offensive machine.
It's time for a complete change in philosophy. All you have to do is watch college football for a Saturday to see the potential of what a new offensive philosophy at VT could bring. Back to your question, I expect more of the same. Our offense will succeed if and only if some of our talented playmakers find a way to make great plays on their own. If Logan Thomas, Marcus Davis, JC Coleman, Corey Fuller, or someone else can simply will themselves to make some great plays, we will score some points.
If you read between my lines, I'm saying that I don't expect us to have some superior game plan and scheme that takes advantage of Miami's weakness, and puts our players in a position to exceed. That doesn't happen at VT, it takes highly talented play makers making plays for us to score points. Frankly, the biggest problem we've had in 2012 is having less of these playmakers than in years past.
JustinC: I'm expecting more of the same.  How can you expect anything different at this point?  Our issues aren't going to be fixed overnight and we really need to re-think our offensive strategy in the off-season.  It's become a weakness and it has been for some time.  As for this Miami game, I do think our offensive line will be able to open up a few holes for JC Coleman.  In fact, he's really the X-factor for this game.  If we can find ways to get him outside and in open fields, we can have a lot of success tonight.  Miami is a horrendous tackling team so watching them try to find and tackle JC would be entertaining.
With that being said, Miami, although their giving up a ton of yards in the process, have held their last three opponents under their season average for both yards and points. 
BryanM: I expect the Hokies to attack downfield. It is a strength for Thomas and the WRs. This will open up the running game where Miami is ranked 119th out of 120 teams in run defense.
MMinor: Not to sound bleak, but I expect nothing out of the offense this upcoming week, and I expect nothing out of them until they prove me wrong. They were the reason we lost to Clemson (special teams as well), and they made that defense look like Notre Dame. There's a couple of reasons WHY I expect nothing out of them:
The coaching staff must forget the running back depth chart on the bus before every game. I can't imagine how running four different guys with completely different styles helps our already struggling Offensive line.

I'm now convinced nO'vaCain has NO idea what he's doing  when it comes to offensive play-calling.

Logan is continually forcing throws to receivers who are being blanketed, and often these throws are erratic.

Our offensive line is a work in progress, but we keep running to the weakest side of it.

We aren't getting the ball in the hands of our best playmakers (why not try one of our 2,000 WR screen passes to Demitri Knowles?)
4.) Piggybacking off that last question, we all know the stat-line of Logan Thomas in last season's game against Canes. Do you see him having similar success on Thursday?
HokieG: I was at that game in Lane Stadium and it was thriller. It was the best game I've seen Logan play. For some reason, Virginia Tech plays Miami tough. The players get fired up for Miami, and usually have outstanding performances. I think Logan will have one of his better performances of the season.
JustinC: I think it would be asking too much if Logan Thomas has to put up another 23-25 passing performance for 300 plus yards and five total touchdowns.  But, I do think he's a better quarterback when he plays team that line up in more man-to-man coverage.  Miami tends to leave their corners on islands and we had a lot of success against them last season.  Then again, Jarrett Boykin and Danny Coale are gone.  So our new receivers need to find a way to match that success this year. 
BryanM: No, last season was amazing for Thomas. He hasn't played well enough all year for me to think he will play that mistake-free. However, I could see him putting up big numbers.
MMinor:  No, I don't. I know I'm sounding like a Negative Nancy right now, but in all honesty I can't even watch the TV when we have the ball offensively anymore. Every time I do, it ends with me turning away, shaking my head, sighing "god damnit" loudly under my breath, and walking away. Many of these moments have come from the play of Logan and his struggles early in each game. He takes a while to get adjusted, and we fall behind on the scoreboard because the play of the quarterback sets the pace for the rest of the offense.
I hate dogging any of the players, but at some point they have to play up to their potential. That being said, he has had his biggest moments in his career thus far against Miami (first collegiate pass in 2010, and his career best game last year). Hopefully, he plays out of his mind Thursday and makes me look like a huge idiot. I can accept that.
Join Our VTF Message Board For More Inside Scoop
5. Lastly, give us a prediction for this game.
HokieG: Virginia Tech 28 27 Miami
JustinC: I feel pretty good about the matchup.  I am concerned since we're 0-4 on the road this season but we tend to beat Miami.  We always play well against them, even when we lose (a few years not withstanding).  So, I think the Hokies eek out a 27-24 win.
BryanM: Hokies 34 - Hurricanes 20
MMinor: So, considering how anti-VT I've been this whole time, I actually think we will win Thursday night if we can curb stomp "da U" early. They've been a mess the last couple of weeks, but they have faced better opponents than we have this season, so they may be more ready than we think. Hopefully we don't suffer from 'Pitt Syndrome' like we did earlier this season and let them beat us early. VT-31, duh U- 17

Follow us on our Social Media Sites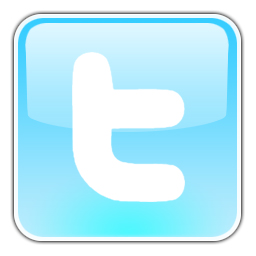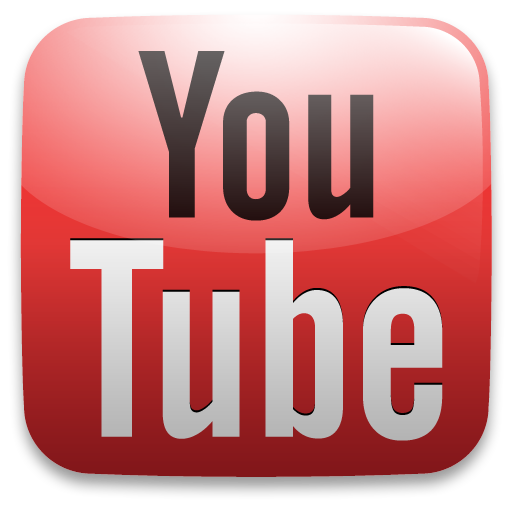 Enjoy this post? Subscribe to our RSS Feed and never miss another! Or sign up to get exclusive VirginiaTechFan.com Sports Analysis delivered straight to your inbox!