Share This Post
Well Hokies we're seven hours from kickoff so I'm not going to wax poetic before this article and just let you all dive into our weekly roundtable this week.  Enjoy!
1.) Virginia Tech sits at 4-5 on the season, their worst mark since a 2-8-1 record in 1992. How much of a chance does Virginia Tech have to continue their 19 year bowl streak?
HokieG: I'd give it less than 50/50 odds. I don't see a win vs FSU. They will be heavily favored against BC, even on the road, and a favorite against UVa at home. So getting 2 wins against BC and UVa is a possibility (and a FSU win is not out of the question), which would make the bowl eligible.
But nothing is certain with this team. A loss on the road at BC shouldn't surprise anyone given they are a bad road team as it stands today. And if there was a year in which the 'Hoos are going to break their losing streak against the Hokies, this would be the year. So, net-net, I'm not confident in the Hokies getting 2 more wins and making a bowl game. They can do it, but doesn't feel right this year.
JustinC: Virginia Tech finishes with Florida State tonight, Boston College next Saturday in Chestnutt Hill, and Virginia in Blacksburg on the 24th.  All three of those games could be loses.  However, all three could be wins.  Odds are we go 1-2 or 2-1 in those games.  I don't see the Hokies winning tonight unless we finally put together a full game.  That means, we'll have to win at BC and at home against UVA to make it to 6-6 on the season.  Yikes!
As much as I hate to say this, there's a good chance that we lose to both Boston College and UVA. Think about it.  With the Hokies winless on the road this season, can they go into sleepy Boston College and pullout a win with a team who has literally nothing to play for?  That's going to be tough.  Then the game with UVA will be close and the Hoos could pull out their first victory in this series since 2003.
That's the pessimistic view but that could also be the realistic view if the Hokies don't take things seriously over the final three weeks.
BryanM: I think the chances of them continuing the streak will continue.....barely. I believe they finish this season at 6-6 and are eligible to compete in a horrendous bowl that no one will watch. Well, we will watch, but wish we weren't.
MMinor: It's extremely bleak right now, but I have no doubt a bowl game is on the horizon. When I say bowl game, however, I mean I'll mostly likely end up yelling at at the television for VT to beat Oral Roberts University in the Belk bowl. At least the t-shirts will be fashionable.
2.) I saw this question posed on another message board and I wanted to include it this week since we play Florida State this week. Do you ever see Virginia Tech playing in a National Title game again, especially with the new four team playoff starting in 2014?
HokieG:Sure I do. If your question is 'ever', we'll forever is a long time. Virginia Tech is down right now. But with the right changes, within a few years it could get back to winning ACC titles. And winning an ACC title starting next year gets you a real shot at that 4 team playoff. Then you are only 2 wins away from a National Championship. So, yes I can see it happening, despite the long uphill staring right in front of us.
JustinC: The four team playoff is going to make it tougher for a team like Virginia Tech to make it to the National Championship game.  Tech doesn't play well in NFL stadiums in big games.  Losses to USC, Auburn, Alabama, Kansas, Georgia, Boise State, and Cincinnati prove that.   So, not only do the Hokies have to make it into the four team playoff by likely having a 13-0 or a 12-1 record, they now have to go into an NFL stadium and beat likely the number two or number one team in the country just to make it to the Championship game.
I don't want to say it will never happen but the Hokies are going to have to start loading up on some superior recruits to make that fantasy a reality.
BryanM: This is a good question. Yes and no. As the way things currently stand, no, not a chance. The game is passing these coaches by. But, if staff changes occur and tweaks are made, then yes, this program can. The Hokies have earned the right to say they had one bad season. We just better hope next year isn't a repeat.
MMinor: I wish I could predict the future, but it seems that the National Championship is a mirage of a Twinkee in the pantry at this point. I can't imagine we make it back anytime soon, but I think our best hopes lie within the 2013-2014 recruiting class. I'm so excited for a Kendall Fuller, Holland Fisher, Wyatt Teller, (hopefully) Da'Shawn Hand, & Charles Clark defense I just peed a little.
3.) Let's switch gears to Florida State. Do the Hokies have any chance to win this football game? If so, what do they need to do to upset the Seminoles?
HokieG: They can win this game a few ways:
_______________________________________________________________________________________

Hokie Fans! Do You Use a Smoker or BBQ for Pork or Beef? Or Do Any Type of Grilling?

Check out this Must Have tool for Handling and Shredding Smoked Pork or Beef.

Alsing Meat Claws
- These meat handler forks make shredding smoked pork or shoulder a breeze.

The folks at Alsing are offering Virginia Tech Fans the chance to get them on Amazon
at a 30% discount with Promo Code 'MEATCLAW'

Their only ask in returns is that you leave an honest review on Amazon once you purchase and use them!
______________________________________________________________________________________
Have FSU show up like they did against NC State, overlook a 2 TD underdog opponent, and get beat by a 'wounded' VT team playing at home on a Thursday night.
Combine another very good defensive performance with the offense having the one game I keep waiting for where everyone plays well. If the offense can have that game where drives finish with points, stupid mistakes don't negate good plays, and 'talent' overcomes lack of offensive sophistication, then we have a chance.
Score on special teams and defense. Turnover margin +3 or greater.
Or some combination of 1, 2, and 3.
JustinC: For the Hokies to win this game, they're going to need a big game from their offense.  That means the odds of Tech winning are slim to none.  Florida State's defense is too good and the Hokies are too turnover prone and inconsistent.  That doesn't bode well.  However, if Tech plays well, can hang around, and give Logan Thomas a chance at a game winning touchdown drive late in the 4th; anything is possible.
BryanM: Honestly, no, I don't. Had you asked me last week before the Miami game, I would have said they had a chance. After watching the Miami debacle, I cannot see any way the Hokies get more than 10 points. They struggled to score 12 points against the second-worst defense among BCS schools.
MMinor: I've said for the past couple of weeks that I do think Virginia Tech has a chance to beat Florida State, but it's going to happen purely out of emotion. We ARE 4-0 at home, so there's that, but we as fans need to bring our A-game, if not for the team on the field then for the recruits in the stands who hold the key to our future. Sadly, I don't think we can win with our current game plan, so I wrote up a few "keys to victory:"
The Offense punting on 1st down. It's better to just go ahead and punt it rather than getting driven back and attempting it 10 yards from the original spot.
Try and hug the guy with the ball and then fall down. The defense made Duke Johnson look like greased-up deaf guy from Family Guy, so let's see if this new tactic can work against James Wilder Jr.
Go ahead and attempt onside kicks on field goal tries. Journell missed an extra point last week? Onside it.
Attach a Go Pro camera to the taint of Michael Via. So we can finally see on Hokie Vision why they keep botching snaps.
Create a formation that allows each running back to stand on each other's shoulders, hidden by a large trench coat. "We're just trying to put our players in the best position to succeed. Also, we don't know how when to utilize each one properly, so we just put 'em all out there"-Beamer post-game.
Put actual "scalded dogs" on special teams. Foster said Tweedy "runs like a 'scalded dog'."He's our best special teams player, therefore, multiple scalded dogs could maybe block a punt. Or bite Jimbo Fisher. I'd be happy to see either/or.
4.) Florida State is 3rd nationally in scoring defense (12 points per game). Over the past two weeks, the Hokies have scored 12 points against Miami (95th in scoring defense) and 17 against Clemson (51st in scoring defense). What do you anticipate out of our offense on Thursday?
HokieG:Frankly, I don't expect much. Our lack of running game combined with FSU's dominant d-line will put the game on Logan Thomas. He'll be a gamer and try his best like he has all year to carry the offensive. But without much help, I expect a lot of struggles unless our playmakers really, really play their best game of the year. Defense and special teams need to contribute and likely score.
JustinC: Eventually, the Hokies need to have a game where they execute most of their plays.  Hopefully, that happens tonight.  I know Tech fans are tired of hearing that Tech was a few plays away from winning but there's some truth to it.  I would rather be 10 plays away from losing and I think that's where this program should be but I digress.  How different would that Clemson game have been if that sack call on Logan Thomas never happened or the fumble on Sammy Watkins was called properly.  Or if Logan did airmail a pass right into the hand of Jonathan Meeks.
Virginia Tech has beaten themselves more this year than in any season in the past.  So, hopefully, for one night Tech can put things together and actually have a good offensive game.
BryanM:  I anticipate a lot of Logan Thomas runs up the middle. Unfortunately, we are that predictable. What I would like to see is some slants and bubble screens to Davis, Fuller and Knowles. This will set up some deep shots later to these three. Thomas has been solid on the deep ball. Early in the game he needs to have quick three and five-step drops so FSU's DEs can't get pressure. FSU has been hit with a lot of injuries. Yes, they're good, but have they truly been challenged?
MMinor: I anticipate heated debates in the huddle concerning Halo4, as well as a Frank Beamer to have the "who farted?" look on his face at least 16 times. Seriously though, Florida State's defense is good. Our offense is always "5, 6, 7, 8,9, 10, 83 plays away from being successful." I can't really find anything positive to say about our offense for the first time all season. It's a sad, sad realization that's saddened even more when you think we just moved a defensive end to tight end (DRAGER-STYLE), and our we have the highest rated tight end recruit in the nation at quarterback.
5.) What's your prediction for this Thursday's game?
HokieG:Should be a great atmosphere, wish I could be there. Unfortunately, Hokies will lose. VT 13 28 FSU
JustinC: Not going to sugar coat this but I'm expecting a loss: FSU 27, VT 10
BryanM:  I think the Hokies' defense keeps it close, I say FSU 20, Hokies 10.
MMinor: Me, being drunk in the stands, hurling insults towards referees to the chagrin of my family. Also,one unsuccessful attempt at pouring an airplane bottle into a Pepsi. And then cussing loudly. VT-17 FSU-34
Follow us on our Social Media Sites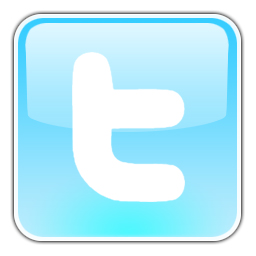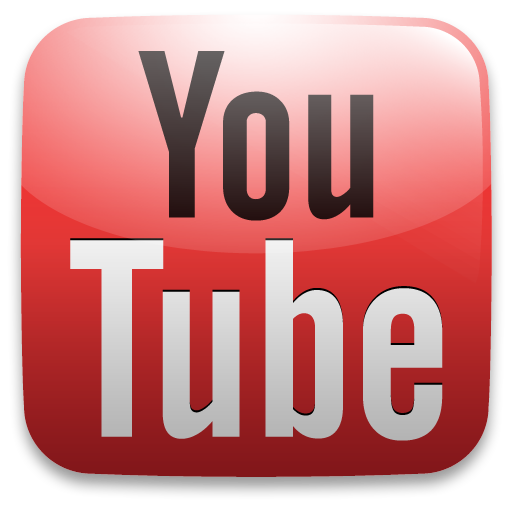 Enjoy this post? Subscribe to our RSS Feed and never miss another! Or sign up to get exclusive VirginiaTechFan.com Sports Analysis delivered straight to your inbox!