Share This Post
It's 'Rivalry Week' and we're less than 24 hours from kickoff of the Battle for the Commonwealth Cup.  The Hokies have won eight straight in this series but is having their worst season since 1992.  The Hoos are no better, entering with a 4-7 record on the year but will look to keep the Hokies home for the Holidays for the first time in 20 years.  If you like average ACC football then this is the game for you.  Below, we have our writer's thoughts on the game this week and some a discussion on Maryland's exodus to the Big Ten.  Let's get to it!
1. Let's first start with the news of Maryland going to the Big Ten.  Did the news shock you when you first heard it?  Also, what move would you like to see Virginia Tech make going forward? 
HokieG:  We should probably do a whole Q&A on this topic because I have many, many thoughts on this, as probably do all Hokie fans.  Yes, I was surprised initially to hear the news.  After considering the details of the move and motivation for both UMd and the B1G, it made a lot of sense to me and I completely see why it happened.
In short, I think there is serious change coming to the ACC and thus Virginia Tech.  The lesson from this past weekend for me is that out of nowhere, some 'serious' defections from the ACC could happen with very little warning.  Just as an example, let's say UNC and GT all of a sudden go to the B1G (2 more big state schools and markets that gets the B1G to 16).  Now I'm not proposing this exact move will happen, just using it as an example.
Then a fire drill would happen so fast (FSU / Clemson to the Big 12, VT / NC State to the SEC) and 'poof' the ACC would turn into the Big East in a matter of 2 weeks and 4-6 press conferences.  The ACC could easily become the new Big East – a basketball focused conference with also-ran football schools.
Now this story can go a lot of directions and no one knows for sure what will happen.  But I have a good friend who several months ago predicted VT would be playing in the SEC in 2 years.  I'm starting to believe he's right.
JustinC: To be honest, it did.  I never would have thought Maryland would be the team that braved the 50 million dollar exit fee to head to a new conference.  But, looking at all of the aspects of this move to the Big Ten, it makes sense for them to go.  Their Athletic Department is in need of more money to fund all of their athletic programs.  They don't generate enough ticket revenue to keep everything afloat (did you see their attendance last week?).  So, a move to the Big Ten where they may make 100 million more over the next 8 years is probably a sound investment.
As for Virginia Tech, watching Maryland go from the ACC to the Big Ten isn't that big of a deal. Sure, you are losing a founding member of the conference but when you replace Maryland with UCONN or Louisville, did the conference get any weaker athletically?  Not really.  The one aspect of this to watch is how much Maryland will pay to leave the conference.  If they have to shell out 50 million, that will discourage any other teams to leave.  Not many programs in this conference have that kind of money.  But, if they negotiate it down to 20 million, it could open up the floodgates for Clemson and Florida State to head to the Big Ten.  That is if those schools still want to do so.  If that happens, the Hokies will end up in the SEC.
MMinor: To be perfectly honest, after the conference realignment fiascoes in years past, I wasn't too shocked. I was shocked that Maryland, who was a charter member of the ACC, was the one leaving. After reading about the monetary benefits, I can't blame them for leaving, but this proves to me that the ACC is starting to become a basketball conference, which means VT NEEDS TO GET OUT. I've heard some ramblings of Jim Weaver supposedly meeting with SEC officials to discuss possible opportunities, but to be honest, I can't see them taking us right now. We are one of the better teams in the WORST AQ-conference subdivison, which is like saying you're the fastest offensive lineman.
I think a lot of the potential to be in the SEC is going to ride on how we perform (playing & audience-wise) against Alabama next year in our first game. If we show up loud, and possibly upset Alabama on the field (which I don't think is out of the realm of possibility, but I've been in a food coma for two days so I might be a little crazy), I'm assuming some expedited conference negotiations with the SEC will take place.
2. Virginia Tech snapped a three game losing streak with a win over Boston College.  Were there any positives to take from this game or did it play out like you expected it to?
HokieG: It was about an ugly a win as you could get.  BC is a bad football team and VT scrapped by in OT after trailing most of the game.  The positives are 'we won' and 'we won on the road' and 'we won at BC' which are things not to take for granted these days.
I was generally pleased with the play of the defense, it has been solid the last 6 games, besides 2-3 drives where they give up big plays.  The defensive line has definitely become a strength and you could almost call them dominant.
JustinC: As I mentioned in my article on Monday, this game played out much like we expected it to.  The same problems reared their heads and nearly caused the Hokies to lose to a team that lost to Army.  It wasn't a great performance offensively, defensively, or on special teams.  Thankfully, some of our guys made just enough plays to keep Boston College out of the win column.
I wouldn't say there were any real positives to take.  I like the way Marcus Davis played after being benched in the first half.  I like Davis as a player but he needs to play harder.  He just does. I can't sugarcoat that.  He's a fantastic athlete but you can't take plays or routes off.  Other than that, I wasn't overly pleased with what I witnessed last Saturday.
MMinor: For the most part, it basically played out like I figured: we'd come out slow, throw wide receiver screen passes over & over, LT3 would overthrow his underneath routes, etc. I was pleasantly reassured that Alonzo Tweedy is a beast, and should have been playing all season, our defensive line is shaping to be the most dynamic young D-line in the country, so on and so forth.
I can't be too happy about a game that features us vs. Boston College in overtime, but it gave me some hope that VT could potentially continue our bowl streak, but it all comes down to this week: the most important of the season.
3. This is a big week for the Hokies.  Not only is Tech fighting to go to a bowl but the UVA Cavaliers are coming to Lane Stadium on Saturday.  On a scale of 1-10, how important is a win for Virginia Tech this weekend? 
_______________________________________________________________________________________

Hokie Fans! Do You Use a Smoker or BBQ for Pork or Beef? Or Do Any Type of Grilling?

Check out this Must Have tool for Handling and Shredding Smoked Pork or Beef.

Alsing Meat Claws
- These meat handler forks make shredding smoked pork or shoulder a breeze.

The folks at Alsing are offering Virginia Tech Fans the chance to get them on Amazon
at a 30% discount with Promo Code 'MEATCLAW'

Their only ask in returns is that you leave an honest review on Amazon once you purchase and use them!
______________________________________________________________________________________
HokieG:  I hope the coaches and players are treating like a '10'.  We are playing UVa which has not beating us since 2003, we are at home, and we are fighting to keep a 20 year bowl streak alive.  If that isn't enough motivation, what is?
I think the team will play well, mainly because we are at home, but I don't expect our problems to disappear just because of the situation and status of the game.  The offense will struggle, the defense will be solid, and a win will be dependent on a handful of factors like it always is.
JustinC: I would say at least an 8.  Not so much for bowl positioning but to extend our winning streak over UVA to nine straight seasons.  That is a huge recruiting advantage that we have and I would hate to lose it because of a crappy season.  The Hoos are going to come out and play with nothing to lose so that concerns me.  But, UVA has not won in Blacksburg since 1998.  
MMinor: 1010101010. Biggest week of the season. Why? If you've been following college football this season, you've probably noticed that everyone has been falling to their lesser perceived rivals. This is UVa's chance for revenge after the many years of the one-sided beatings we've handed out. They have the potential to come in to Lane Stadium and end our 20-year bowl streak. That's a motivator in itself, and I just hope our players realize that.
4. Tech has played 11 games this season so at this point, the team is what it is.  But, what can the Hokies do to ensure a victory on Saturday?
HokieG: I think the worst case scenario would be to get down in a hole early, say 14-0 or 17-0.  That would take the crowd out of the game, and frankly I think the offense's confidence is so fragile (and I include the coaches) that coming back from anything more than the 13-3 deficit of last week is going to be really tough.
So we need to get on UVa early, get the crowd going, and demoralize UVa some.  Let's get them thinking about how bad their season has been before they get us thinking about ours.
JustinC: The Hokies need to score the football.  UVA is going to score some points on us so we can't play to win a 17-14 game.  We need to play to win a 34-31 game.  Offensively, we need to give a guy like Martin Scales a few more touches and let J.C. Coleman be the change of pace back.  Since it's Senior Day, I would love to see Scales score a touchdown or two.  He's a guy that deserves these touches.
Defensively, Tech needs to force turnovers and confuse both of UVA's quarterback.  Michael Rocco has played well of late but he may be without his best offensive tackle in Morgan Moses on Saturday.  That means a more inexperienced lineman will have to matchup against James Gayle on every play.  That's not music to UVA's ears.
MMinor: Play solid defense, be ready for the dual quarterback system (which we already know hasn't AND won't ever work), and basically let Logan run train over them like he did last season. I think we're going to need some big plays defensively to get the ball rolling, and basically lean on them throughout the entire game to help VT win this game.
I'm going to rant for a second on the decisions of the VT football equipment managers. Why can't we just wear our regular uniforms for this game? Whatever happened to the classic maroon jersey and white pants? I'm tired of seeing these Nickelodeon-style helmets and  FOR THE LOVE OF GOD WHY ARE WE WEARING ORANGE UNIFORMS VS. UVA? in my opinion, this entire uniform fiasco has been insult to injury.
5.  Lastly, give me your prediction for the Battle for the Commonwealth Cup.
HokieG: VT 23 17 UVA
JustinC: I think this is going to be a close game but the Hokies find a way to pull it out. I'm going with VT 30, UVA 27. 
MMinor: Hopefully VT pulls this one out, and I can follow them to Nashville for the Music City Bowl (in a perfect world). VT- 35 UVa- 17
Follow us on our Social Media Sites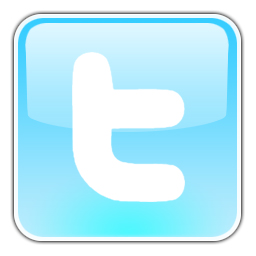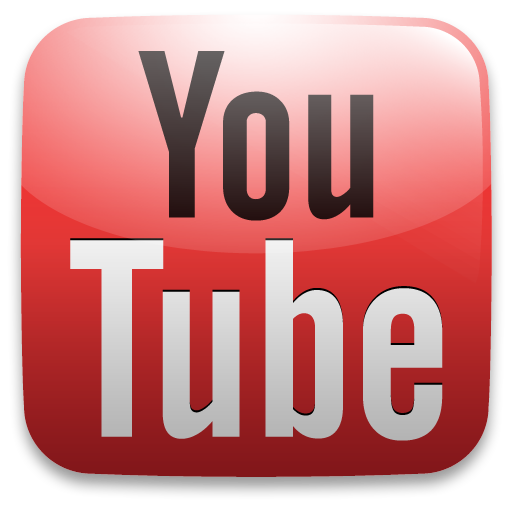 Enjoy this post? Subscribe to our RSS Feed and never miss another! Or sign up to get exclusive VirginiaTechFan.com Sports Analysis delivered straight to your inbox!