Share This Post
It's Monday and I'm not quite in the mood yet to talk about Virginia Tech's upcoming game with Boston College on Saturday. So, I'm taking today to discuss Virginia Tech's 2014 recruiting targets and commits. Recruiting supernova Rivals.com has released their four and five star rankings for the 2014 class. So far, there are roughly 20 players on the list the Hokies have offered and are pursuing.
Here is a link to the list if you would like to search through it yourself. If you're too lazy to do that I have you covered. Below are all of the names on the list you'll need to know. The list below is alphabetical.
Join Our VTF Message Board For More Inside Scoop
4* WR Braxton Berrios – Raleigh, NC
Berrios is a player who should look for a spread offense at the collegiate level. Not because he's limited as an athlete but because at 5'10" he doesn't quite fit into the I-formation, power running scheme. Right now, the Hokies have offered along with South Carolina, North Carolina, Missouri, East Carolina, Duke, Wake Forest, and Maryland.
5* FS Quin Blanding – Virginia Beach, VA
Blanding is perhaps the best all-around athlete in the 2014. Sadly, the Hokies are not in his top 10. If I had to guess, UVA and Florida State are the two schools most likely to land him. The Noles may have a slight lead here.
4* TE Jeb Blazevich – Charlotte, NC
Blazevich has one of the more impressive offer lists of anybody in the 2014 class. He's a combo-tight end with excellent receiving skills. The Hokies are in the mix but aren't near the top of his list. He's visited about 10 places, none of which have been Blacksburg.
5* DT Andrew Brown - Chesapeake, VA
Along with Da'Shawn Hand, Brown is going to be one of the most coveted players out of Virginia next year.  He has the size and the potential to be one of the best defensive tackles in the country at the collegiate level.  As far as recruiting goes, both in-state schools are going to make a strong push over the next six months.  Although I've been dismissive of Tech's chances here recently, the Hokies might sneak their way into his final group when it's all said and done. 
4* QB William Crest – Washington D.C.
The Hokies won't aggressively pursue a quarterback in 2014 unless a player shows real interest in them. With Bucky Hodges enrolling in July, selling an elite quarterback on Tech's current depth chart will be tough. Crest has a ton of offers and I'm hearing Ohio State may be his front runner.
4* LB Kevin Crosby – Bamberg, SC
The Hokies have offered but Crosby has mentioned a top three of Alabama, Clemson, and South Carolina.
5* DE Da'Shawn Hand – Woodbridge, VA
Perhaps the biggest recruiting in this class in terms of potential, Hand still claims that Bud Foster is his favorite coach. That's the good news for the Hokies. The bad news is that Hand holds about 30 verbal offers right now and will visit a few other schools before returning to Blacksburg in December. The Hokies not having a good Saturday home game this season may hurt us a bit for numerous 2014 prospects. With that being said, I still feel like Tech will be in Hands final two or three when he decides. I like our chances here.
4* DB Javon Harrison – Lakeland, FL (VT COMMIT)
There's little doubt that Harrison is going to be a name that's going to rise up the rankings as the next 15 months play themselves out. Harrison is a dynamic athlete with great ball skills. He has all the physical tools to play immediately in Blacksburg.
4* QB Caleb Henderson – Bruke, VA
Like I mentioned earlier, the Hokies won't pursue a quarterback in 2014 unless a quarterback pursues them. Henderson is a good pro-style QB that will likely head out of state.
4* DE Jalyn Holmes – Norfolk, VA
Holmes has potential as either a defensive end or a tight end. Right now, I like Holmes as a freak speed rusher and I think that's where his ceiling is the highest. With a couple Virginia Tech visits under his belt, I like where the Hokies stand here. But, UVA, UNC, and a handful of other schools will have a say as well.
4* RB Elijah Hood – Charlotte, NC
With Marshawn Williams already committed, adding Elijah Hood may give the Hokies the best RB class in the country for 2014. Hood is a bigger back at 6'0" and 215 pounds. But, he has the power running game of some of Tech's better running backs. Think Lee Suggs. The Hokies are in good shape and will likely try and get Hood down for a visit sometime this winter.
4* WR Jamil Kamera – Virginia Beach, VA
Kamera is an excellent prospect but his past is a bit troubling. He's bounced around from school to school since moving down from New Jersey a few years ago. I don't think the Hokies are actively pursuing him anymore.
_______________________________________________________________________________________

Hokie Fans! Do You Use a Smoker or BBQ for Pork or Beef? Or Do Any Type of Grilling?

Check out this Must Have tool for Handling and Shredding Smoked Pork or Beef.

Alsing Meat Claws
- These meat handler forks make shredding smoked pork or shoulder a breeze.

The folks at Alsing are offering Virginia Tech Fans the chance to get them on Amazon
at a 30% discount with Promo Code 'MEATCLAW'

Their only ask in returns is that you leave an honest review on Amazon once you purchase and use them!
______________________________________________________________________________________
4* DB Toddy Kelly – Knoxville, TN
Kelly would be a tremendous pickup for the Hokies. But, he has Volunteer ties and even with a coaching change, those will be tough to overcome. We'll have to see if he shows any real interest in the Hokies once the 2013 Signing Day comes and goes.
4* ATH Jonathan Lloyd – Graham, NC
Virginia Tech is one of 11 scholarship offers for Lloyd, who is projected as either a slot receiver or cornerback at the collegiate level. The Hokies have shown a good amount of interest in him so I think you'll see Virginia Tech mentioned early on here. As for where we stand in his mind, I have no idea.
4* DE Vincent Mihota – Fredericksburg, VA (VT COMMIT)
Mihota is a hard-working and talented defensive end prospect. I don't know if he's quite on Wyatt Teller's level but he's very close. Having both of those guys on the defensive line going forward is a major plus.
4* OL Steven Moss – Fredericksburg, VA
Moss is one of the highest touted offensive linemen on Virginia Tech's board in the 2014 class. Sadly, he's wide open with no known favorites. The Hokies will have their work cutout for them if they want to land the 6'4", 270 pound guard prospect.
4* DT Derrick Nnadi – Virginia Beach, VA
Nnadi's recruitment is going to be similar to Nigel Williams in the 2012 class. Williams bounced back and forth from UVA to Virginia Tech and ultimately picked the Hokies. I have a feeling the same thing is going to happen here. I feel good about Virginia Tech's chances.
4* OL Damien Prince – Forestville, MD
One way to solve Virginia Tech's recent offensive line woes is to land a guy like Damien Prince. Prince measures in at 6'7" and 300 pounds. With over 20 scholarship offers already, he'll be one of the most coveted prospects in Maryland for the 2014 recruiting cycle. The good news here is he's been very receptive to the Virginia Tech coaching staff here in the early going. Now, he just needs to visit.
4* DB CJ Reavis – Chester, VA
Teammates with 2013 commit D.J. Reid and current freshman Desmond Frye, Reavis is almost a lock to Virginia Tech. I do think he has some interest in other schools like UNC. But, it will be hard to overcome the comfort level he has with Virginia Tech.
Advertise With Us | Buy Virginia Tech Jerseys | Virginia Tech Nike Store
4* RB Derrell Scott – Havelock, NC
The Hokies are pursuing a few options in regards to who they'll fill their 2nd running back slot with. Scott is a name that has been mentioned a few times but I don't see the Hokies as a favorite here. It's still early and a visit could change that.
4* OL Bentley Spain – Charlotte, NC
Virginia Tech has offered Spain but he has yet to take a visit to Blacksburg. Right now, he's more of an SEC lean but Tech has been in contact with him recently. A good visit could place us in his final 10 and at least give us a chance to bring him down for an official next season.
4* DT Ricky Walker – Hampton, VA
Although his brother is UVA cornerback Rijo Walker, Ricky is very high on Virginia Tech at the moment. I would even admit to saying that the Hokies are his leader. But, UNC could play a big factor in his recruitment as well. So, keep an eye out for the Tar Heels in this one.
4* DE Andrew Williams – McDonough, GA
Williams has admitted interest in Virginia Tech but the Hokies need to get him up for a visit after the season. He has a former teammate on campus and that could go a long way in helping the Hokies find a spot in his final two or three. Williams is a dynamic speed rusher and just another option going forward for Tech on the defensive line.
Overall, I like this list and I think Rivals has done a pretty good job. I am a little shocked that D'Andre Payne didn't make the list but there are always a few guys who are left out because of the lack of updated film. He may be one of them. I also expect Marshawn Williams to move up once his junior film is reviewed.
If you have an further questions feel free to ask them below.
Follow us on our Social Media Sites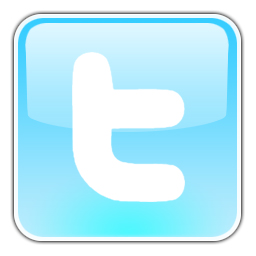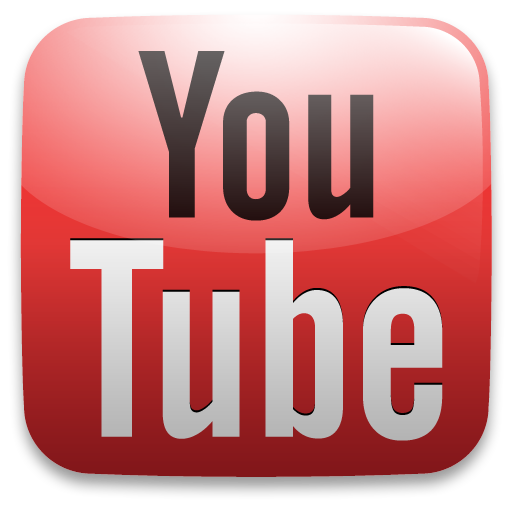 Enjoy this post? Subscribe to our RSS Feed and never miss another! Or sign up to get exclusive VirginiaTechFan.com Sports Analysis delivered straight to your inbox!