Share This Post
In a little over 33 hours, the Hokies will take the field in front of 66,000 loud, screaming, and likely half-drunk Hokie fans to the tune of Enter Sandman by Metalica.  As special as that scene is on a Thursday night, the Hokies will only have their pride to play for.  It's been a rough season for everybody in HokieNation but playing the role of spoiler is something that intrigues me.  If Florida State loses this game, Clemson will take over the lead in the Atlantic division and likely represent the ACC in a BCS game.  While I don't like Clemson, ruining the Seminole's season does sound enticing.  We still owe them for 2005.
Answering a few questions from us this week is Rich from ChantRant, a independent Florida State blog.  Let's get to it!
1. Florida State is 8-1 entering this game with their lone loss coming on the road in a similar environment down in Raleigh. How much does the location of this game concern you, especially with Virginia Tech's history on Thursday nights?
Rich:  A lot. Lane Stadium has always been a tough place for the Noles to play. And when I say always, I'm talking a lot of years. Most younger folks don't realize it, but FSU has played Va. Tech more than any other teams except state rivals Miami and the gators. The Hokies were the only team to beat the Noles in 1964 -- that's right, 48 years ago -- the breakout season that put the FSU program on the map, including a win over Oklahoma in the Gator Bowl.
Besides not having a lot of success at Lane, four more things bother me about this game: 1. Cold temps that will be a major distraction for a team from the Sunshine State, probably causing some dropped passes and fumbles. 2. Our lack of luck in Thursday night games. 3. A history of starting off slow after an open date (the team hasn't played since Oct. 27), and 4. The ambush factor, with a hostile crowd firing up a team hungry for a big win.
2. The amount of talented quarterbacks that the state of Virginia has produced recently is well-documented. How important of a game is this for E.J. Manual?
Rich: Important because he'll be playing in front of family and friends in his home state, and because the Noles must win to have any chance for a BCS bowl and top ten season. But he won't be playing with any grudge against Va. Tech. EJ said last week that he visited Tech on a recruiting trip with Tyrod Taylor. Since he was pretty certain Taylor would sign with the Hokies, he thought it wise to go elsewhere. And nobody recruited EJ harder than Jimbo Fisher, who at the time was FSU's Offensive Coordinator. The two had a strong mentor-student relationship from the time Manuel was a junior in high school.
3. Staying on the offensive side of the ball, what do you think will be Florida State's gameplan this week? The Hokies have been pedestrian at times on defense this year.
_______________________________________________________________________________________

Hokie Fans! Do You Use a Smoker or BBQ for Pork or Beef? Or Do Any Type of Grilling?

Check out this Must Have tool for Handling and Shredding Smoked Pork or Beef.

Alsing Meat Claws
- These meat handler forks make shredding smoked pork or shoulder a breeze.

The folks at Alsing are offering Virginia Tech Fans the chance to get them on Amazon
at a 30% discount with Promo Code 'MEATCLAW'

Their only ask in returns is that you leave an honest review on Amazon once you purchase and use them!
______________________________________________________________________________________
Rich:  The Hokies defense has played well enough to rank number four in the ACC in Total D. But when you break down the numbers, Va. Tech is doing a better job stopping the pass than the run. That's why I think Jimbo will lead with the run. Not only because the stats indicate that's the way to go, but to try to take some steam out of the Hokie defense that'll be full of fight, fueled by what I'm sure will be Lane's loudest crowd of the year. That's not to say passing won't play a part in FSU's game plan. But I believe EJ will start flinging the ball if the run game has been established and Tech continues to expect it.
Look for a running tandem of James Wilder (no. 32) and Devonta Freeman (no. 8). Freeman is the compact back (5-8, 200 lbs.) who hits holes quickly and does a good job of slipping through and around LBs and DBs. Wilder is the bruising runner (6-2, 220+), who loves contact. He recently said part of his job is to "wear down" opposing linebackers. Both are sophomores.
4. Just looking at FSU's defensive stats, this will be an incredibly rough game for the Hokies offensively. The Noles have five games this season in which they've allowed seven points or fewer. What are you expecting out of this Seminole defense on Thursday night?
Rich: One thing I totally expect from the Noles D is a focus on Logan Thomas. Florida State has been able to get good pressure this year by rushing four defensive linemen with seven guys defending the pass. Members of FSU's front four have talked this week about the two-part job of shutting down a big guy like Thomas. First, they have to get to him. But when they do, an equal challenge is bringing him down. The job is further complicated by Thomas' ability to scoot for major yardage -- like the long TD run against the Canes last week. The Noles speed rush may be as big a liability as an asset on Thursday night. I'd bet the Hokies will be ready with planned runs for Logan off what appear to be passing plays. After all, he's your biggest weapon -- in more ways than one -- and it would be crazy for Tech coaches not to put the game on his shoulders, as much if not more than any game this year.
5. What's your score prediction for Thursday's game?
Rich:  Given all the factors against FSU (as detailed in your first question), I look for a very close game. Let's just say the winner will have a three or seven point margin. In the long history of the rivalry, that would be a fitting finish for these two old school rivals.
Follow us on our Social Media Sites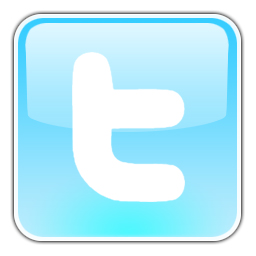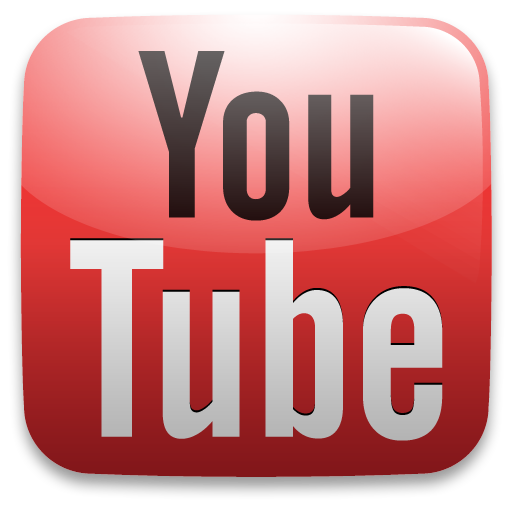 Enjoy this post? Subscribe to our RSS Feed and never miss another! Or sign up to get exclusive VirginiaTechFan.com Sports Analysis delivered straight to your inbox!