Share This Post
Whether we like it or not, the landscape in college football is shifting. Teams are looking for ways to make more money, increase merchandise revenue, generate more money from ticket sales, and increase the academic status of the University. Most of those goals can be accomplished, at least partly, through college athletics. As much as you want to deny it, student-athletes are no longer amateur players. They can pretend to be and the Universities can pretend they are but they're not.
Now I'm not an advocate of paying players. I think that would create more problems than it would solve but with the shifting landscape in college sports, the NCAA is going further and further away from amateurism. The one topic I want to discuss, a bit more at length than I have on our message board, is the pod-system and what it would mean for college football.
First, let me define what a pod-system is for those who may not know. Take a 16 team South Eastern Conference for example with Virginia Tech and NC State joined as full members. A pod would be a four team grouping based on geography. Just for funzies, a pod-system in this hypothetical SEC would be:
POD-A: Virginia Tech, South Carolina, Kentucky, NC State
POD-B: Tennessee, Georgia, Vanderbilt, and Florida
POD-C: Alabama, Auburn, Ole Miss, and Miss State
POD-D: LSU, Texas A&M, Missouri, and Arkansas
In basketball, this would balance the power and create better scheduling. In football, it would force an SEC tournament to determine the winner of the conference. If every conference goes to 16 teams (or more) and implements this pod system, you could create a 16 team tournament easily.
Take the winner of each pod and place them in a 4 team tournament against the rest of the pod winners. Lets say Virginia Tech, Georgia, Alabama, and LSU win each of their respective pods. The 4 team tournament seeding would be based on head-to-head records and tiebreakers. If the Hokies go 10-2 then they would play 12-0 Alabama while 11-1 LSU plays 11-1 Georgia. The winner plays in the Championship game at a neutral site then the winner of the conference goes on to compete in our 4 team national tournament to determine the National Champion.
With each of the four major conferences having four pods, you have a defacto 16 team tournament to determine the National Champion. This system would keep the regular season exciting since you have to win your pod to have a chance to win it all. Regular season upsets still matter and it will create a lot more drama than the current BCS.
Out of all of the models that have been presented, this is the one I like the most. There are some issues that need settling. First, when are you going to play these games? Right now, some teams will play 14 games in a given season. In 2014, that total may increase to 15. With exams for most schools during the 2nd week in December, it's tough to make that week a "game week."
So far, there really hasn't been a solution for this that's well-liked. I think you could fix this by dropping the regular season back to 11 games and outlawing games versus FCS teams. Or, create a preseason week during the last week in August and let teams schedule FCS teams (this would keep the money flowing) and just let those games be "preseason games."
_______________________________________________________________________________________

Hokie Fans! Do You Use a Smoker or BBQ for Pork or Beef? Or Do Any Type of Grilling?

Check out this Must Have tool for Handling and Shredding Smoked Pork or Beef.

Alsing Meat Claws
- These meat handler forks make shredding smoked pork or shoulder a breeze.

The folks at Alsing are offering Virginia Tech Fans the chance to get them on Amazon
at a 30% discount with Promo Code 'MEATCLAW'

Their only ask in returns is that you leave an honest review on Amazon once you purchase and use them!
______________________________________________________________________________________
This would allow teams to play 11 games in 12 weeks, which would end the regular season in the 3rd week of November. The conference tournaments can take place the final Saturday in November and the first Saturday in December. Allow a two week break for exams then have the first round of the National Championship tournament start on the 3rd Saturday of December with the winners playing in the National Title game on New Years Day.
As much sense as that makes, there's still the issue as to where to play these games? You can't have 4 straight neutral site games. Fans just don't have that kind of money to travel from city to city each week to watch these teams play. I would be in favor of having the entire conference tournament at the higher seeds venue. That would add more pageantry and tradition into these games. Think about Alabama vs. LSU for the SEC Championship down in Death Valley on a Saturday night. Just imagine the atmosphere. Imagine what Florida coming to Blacksburg would feel like in a playoff setting. Exciting, right? Just be prepared to pay some money to get your ticket.
That system has it's drawbacks as well but I like the idea of having team's host playoff games. It creates excitement and I'm sure ESPN could have a field day with the buildup to those games.
With the ACC teetering on collapse and the power conferences hungry for more power, I could see this plan or an alternative of this plan coming to fruition within the next 10 years. In 2014, the FBS will implement a four team playoff with teams picked by a selection committee.
If that system succeeds and the conference shifting continues, I could see the pod system idea really taking shape, especially in the SEC where geography is a bit of an issue. But, for the pod system to flourish, it needs to be widely adapted and supported by the NCAA as a whole, which is a longshot.
Still, one blogger can dream. Really, all I want is for Virginia Tech to one day host a playoff game. If that happens, I will be happy. I just want to be there to experience that atmosphere. Is that too much to ask?
Follow us on our Social Media Sites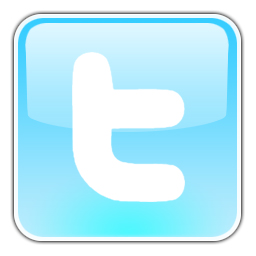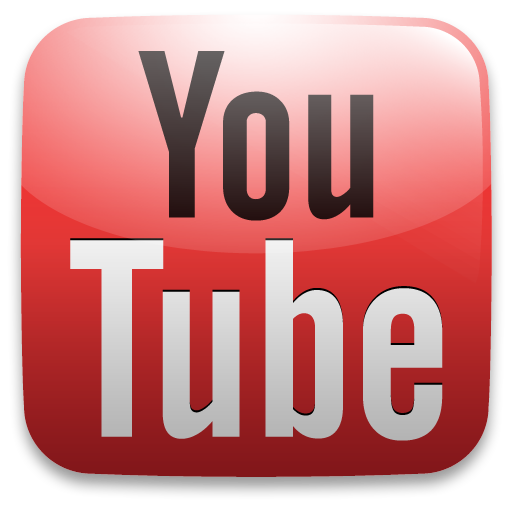 Enjoy this post? Subscribe to our RSS Feed and never miss another! Or sign up to get exclusive VirginiaTechFan.com Sports Analysis delivered straight to your inbox!