Share This Post
On Tuesday, when I filled out my portion of our Q&A article with ChantRant, I told Rich I liked Virginia Tech's chances if the Hokies could give Logan Thomas a chance to win the game at the end. Unfortunately, that last minute drive didn't go the way I envisioned. Overall, Tech played well last night. It was their most complete game of the season on both sides of the football. However, like every other loss this season, mistakes, penalties, and turnovers buried Virginia Tech.
After 10 games this season, there's enough data out there to accurately describe the Hokies this season. Tech cannot run block, cannot run the football effectively, cannot pass the ball with any consistency, cannot gang tackle, cannot block on kickoff returns, and they cannot win the turnover battle. All of that adds up to a 4-6 record with wins over Georgia Tech (4-5), Duke (6-3), Austin Peay (1-8), and Bowling Green (7-3).
The last time the Hokies played a great football game was in Charlottesville last November. Since then, the Hokies have struggled emphatically with losses against Clemson (2x), Michigan, Pittsburgh, Cincinnati, North Carolina, Miami, and Florida State.
Advertise With Us | Buy Virginia Tech Jerseys | Virginia Tech Nike Store
Despite all of that, heading into the 4th quarter, the Hokies had a chance to beat the #10 team in the country on their home field on Thursday night. But, E.J. Manual did what he was supposed to do, slice up an opposing secondary on the game winning drive with two minutes left. Manual didn't play well last night, although judging by his statistics you wouldn't know it. But, he proved to be the better quarterback and his team won the game. Great teams make plays. Bad teams allow great teams to make plays. Virginia Tech is a bad team.
A lot of the focus after this game will be placed on our largely inept offense. To an extent, they deserve most of the blame for this season. Last night, our defense played extremely well, holding Florida State to just 311 total yards, including -15 yards rushing. It was the fourth worst rushing output in Florida State history. That is just an incredible night for our defense.
So what went wrong? When it came down to crunch time, Florida State made the plays. They stuffed Logan Thomas on a 3rd and 2 inside their own 10 yard line forcing the Hokies to kick a field goal. Then with two minutes left and down 22-20, Manual made all of the throws he needed to make to score the go ahead touchdown with just 40 ticks remaining on the clock. Lastly, the Noles intercepted Logan Thomas on a horrible pass to seal the victory.
The Hokies absorbed some body blows and countered with a few nice upper cuts but in the 9th round, Florida State was the one who was able to deliver the knockout punch.
I guess the best message you can take away from last night's game is that the Hokies are not that far off. We're not broken, we're not so far in a hole we'll never see the light of day, and our problems are fixable. However, I think it's time to accept that we don't have the talent this season to develop a quick fix and we don't have the coaching staff to creatively mask our deficiencies.
_______________________________________________________________________________________

Hokie Fans! Do You Use a Smoker or BBQ for Pork or Beef? Or Do Any Type of Grilling?

Check out this Must Have tool for Handling and Shredding Smoked Pork or Beef.

Alsing Meat Claws
- These meat handler forks make shredding smoked pork or shoulder a breeze.

The folks at Alsing are offering Virginia Tech Fans the chance to get them on Amazon
at a 30% discount with Promo Code 'MEATCLAW'

Their only ask in returns is that you leave an honest review on Amazon once you purchase and use them!
______________________________________________________________________________________
Once the 2012 season ends, whether that's in two weeks or in a bowl game somewhere, the upcoming off-season will be on the biggest of Frank Beamer's career. The Hokies need to figure out why this team isn't playing to its potential then find a way to fix it before spring practice in March.
Virginia Tech's Final Two Games
As a fan, I don't know how I'm going to get up for our final two games. More specifically, I don't know how I'm going to force myself to watch the Boston College game. The Eagles are terrible this season and they have a lame duck coach. For them, their season is over in two weeks no matter what happens between now and then. BC's only two wins this season have come over Maine and a completely depleted Maryland team.
But, the Hokies aren't much better on paper and Tech never plays well in Chestnut Hill. Who knows what transpires next Saturday.
To me, the only game left that I care about is Virginia. As bad as this season has been, beating UVA will salvage at least a small fraction of this year. It will give the Hokies a nine year winning streak over their in-state rivals and allow them to keep that recruiting advantage. After all that's happened this season though, I have very little confidence in us winning that game though.
Virginia Tech Basketball Begins on Saturday
Just a reminder that the Virginia Tech Men's Basketball team will start their season on Saturday against ETSU at 2 p.m. The game will be televised on ESPN3. Also, you can watch every Virginia Tech basketball game this year on one of the ESPN Networks thanks to the new TV deal between ESPN and the ACC.
The Hokies will also play Monday at home against Rhode Island at 7 p.m. and Thursday at home as well against VMI. That game is also at 7 p.m.
Follow us on our Social Media Sites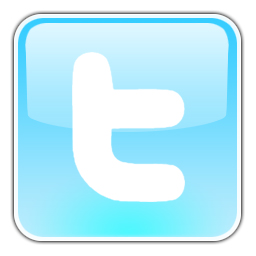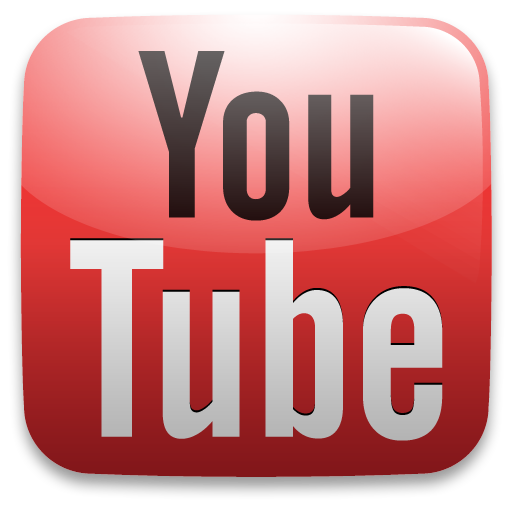 Enjoy this post? Subscribe to our RSS Feed and never miss another! Or sign up to get exclusive VirginiaTechFan.com Sports Analysis delivered straight to your inbox!