Share This Post
After every loss this season, Frank Beamer has pointed to a handful of plays that doomed the Hokies in a particular game. While Virginia Tech fans have ridiculed him for that, Beamer isn't wrong. The blocked punt, the Logan Thomas interception in the first quarter, the overthrow to Joey Phillips on a failed 4th down attempt, the missed Cody Journell field goal, and a deep overthrow to Dyrell Roberts who could have scored had he not run a lazy route. All of those plays amounted to a loss for the Hokies.
Advertise With Us | Buy Virginia Tech Jerseys | Virginia Tech Nike Store
The problem I have with that excuse is you can go back to our 1999 game versus Syracuse and find five plays that didn't go our way. That's going to happen in football games. The difference between that team and this year's team is that in 99, we could recover from a 15 yard penalty by intercepting the next pass, forcing a timely fumble, connecting on a 20 yard pass play, or hell just let Michael Vick run around like a chicken with his head cut off.
This year, we don't have the ability to overcome mistakes. We just don't. We have no playmakers, nobody who "wants" the ball, and we don't have a scheme that overcomes that deficiency. The problem isn't coaching 100-percent of the time, although you'll never convince every fan of that. Eventually, you have to chalk all these losses up to the fact that our team just isn't that good. Logan Thomas hasn't been that good of a quarterback. Our running backs have not been good, our blocking has not been crisp, our wide receivers are lazy at times, and our defense, although majorly improved, still does not have that killer instinct.
Over the last eight quarters, we have turned the ball over seven times while only forcing one turnover. If you can't take care of the ball and you can't force turnovers, you're not going to be a good team. Period.
A Few Game Notes
The Hokies had runs of 73, 20, and 18 yards on Thursday yet still managed to finish the game with a 4.9 yards per carry average. How does that even happen? How do you gain 111 yards on three carries and still finish with less than at least a seven yards per carry average? In a nutshell, that's how bad we are running the football.
Our rushing totals looked like this:
Logan Thomas: 22 carries – 124 yards, 1 TD
Tony Gregory: 10 carries – 50 yards
Michael Holmes: 8 carries – 25 yards
JC Coleman: 5 carries – 23 yards
If you break those numbers down, Logan Thomas had one rush for 73 yards but on his other 21 rush attempts, he totaled just 51 yards. That's barely over two yards per carry. If you take out the sack yardage, that's 20 attempts for 59 yards. Which is almost three yards per carry. Still awful.
At this point, I think you just need to put JC Coleman at RB and let him be the every series guy. He's not going to be consistent but he's the only one we have that can create a big play at any moment. We are nine games into this season and right now, we are what we are. Play Coleman just hoping that once a game he can pop a 40 or 50 yard run for a score. That's about the only shot we have at winning anything over the next three weeks.
At some point, the Hokies are going to be last in the nation at yards per point, if there even is such a statistic. We have scored just 29 points over the past two weeks yet have racked up over 800 total yards offensively. That's another how the hell does that happen statistic.
Lastly, our special teams, minus the play of Demitri Knowles, were awful last night. Cody Journell missed a 47 yard field goal and an extra point, we gave up a 81 yard kickoff return, and we had a punt blocked. Honestly, I could have just titled this article "Beamerball'd" because that's what ultimately did the Hokies in.
Miami's first two touchdown drives started in the Virginia Tech redzone. I'll repeat that. Miami scored two touchdown's starting inside our 20 yard line. Take away those scores and the rest of the game was 16-12. Still a losing effort but if anything that shows you how well our defense played last night.
Another wacky stat: Our defense held Miami to eight yards in the third quarter (the TV graphic said three yards but Hokiesports says eight) but the Virginia Tech offense failed to capitalize on five straight Miami three and outs.
_______________________________________________________________________________________

Hokie Fans! Do You Use a Smoker or BBQ for Pork or Beef? Or Do Any Type of Grilling?

Check out this Must Have tool for Handling and Shredding Smoked Pork or Beef.

Alsing Meat Claws
- These meat handler forks make shredding smoked pork or shoulder a breeze.

The folks at Alsing are offering Virginia Tech Fans the chance to get them on Amazon
at a 30% discount with Promo Code 'MEATCLAW'

Their only ask in returns is that you leave an honest review on Amazon once you purchase and use them!
______________________________________________________________________________________
In fact, after those three and outs, here's how our offense did.
6 plays – 12 yards – punt
10 plays – 45 yards – fumble inside the five yard line
5 plays – 32 yards – missed field goal
7 plays – 35 yards – turnover on downs
This is depressing me. So, I'm going to stop analyzing this game.
Bowl Game? Bowl Game?... Bowl Game? I Just Want to Win a Game
Honestly, there's a good chance that the Hokies miss out on a bowl game this season, ending one of the longest streaks in the country. Virginia Tech still has to play Florida State at home, Boston College on the road, and UVA at home. If you analyze those games:
Florida State: Top 15 team, great defense, but the Hokies are 4-0 at home. Probable loss.
Boston College: Terrible team, Virginia Tech is 0-5 on the road, and nobody will care about this game. Probable loss.
Virginia: Terrible team, we own them, so I still think we find a way to win this one.
In that scenario, the Hokies will finish 5-7. Obviously, that's the gloomy outlook. The Hokies can beat Florida State at home. For whatever reason, Tech actually resembles a decent team at home and Florida State is average away from Doak Campbell Stadium. If you analyze this game statistically, I'm not sure you'll find a reason for us to beat Florida State but college football is wacky like that.
Also, Boston College could be a win with their team playing for nothing other than pride. BC isn't going to a bowl and Frank Spaziani will be fired after the season. Not much for them to play for either.
Lastly, UVA could go either way. The Hoos are talented enough to beat us but they're the only ACC team that has looked worse than us on every single week. The fact that this game is at home gives Tech an advantage.
Final Thoughts
The 2008 season was one of the tougher years for me as a Tech fan. I'm pretty sure that year was tough on every one. Tech struggled similar to this season only thanks to a down ACC, they were able to turn it around and win both an ACC and an Orange Bowl. Sadly, this story won't have the same fairy tale ending. The Hokies are just a bad, bad, bad, football team.
Next Thursday I'm going to make the trek to Blacksburg to enjoy a Thursday night game without any pressure or any butterflies. I'm just going to enjoy being in Lane Stadium for the last time till the spring. Hopefully, the Hokies can play spoiler for Florida State, like they've done to us so many times. If FSU loses, Clemson would go to Charlotte instead as long as the Tigers don't lose any of their final ACC games.
With nothing else going right this year, maybe we can pull off one win that we can feel good about heading into the offseason. After last night's game, that's all you can hope for.
Follow us on our Social Media Sites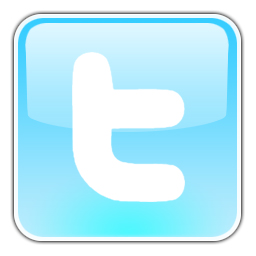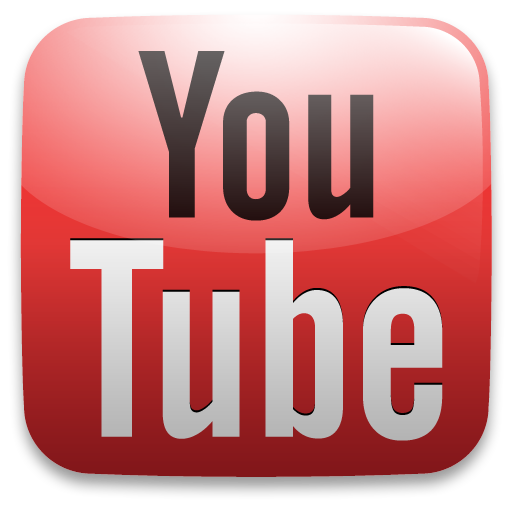 Enjoy this post? Subscribe to our RSS Feed and never miss another! Or sign up to get exclusive VirginiaTechFan.com Sports Analysis delivered straight to your inbox!