Share This Post
With Virginia Tech's 9th straight victory over UVA, the Hokies will head to their 20th straight bowl game. In today's modern landscape of college football, bowl streaks aren't what they used to be. Still, anytime you can real off 20 straight seasons of six wins or more, it's something to celebrate.
Despite those streaks, there is still a lot of work to be done to our program this off-season. Virginia Tech ran 95 plays on Saturday but managed only 303 total yards. Really, when you think about it that's an impressive accomplishment. How do you run that many plays but be that bad and inconsistent offensively?
The offense sputtered for most of the first half on Saturday. Going into halftime, the Hokies had more punts, eight, then points, seven. That's not a recipe for success. What's even worse is UVA gave Tech great field position on numerous occasions but the Hokies were unable to take advantage of it.
Yesterday's game could have been a blowout of epic proportions but Tech failed to capitalize on UVA's mistakes and were largely unable to run the ball until the 2nd half. It's been amazing to watch this team seemingly find new ways to struggle. In most years, Frank Beamer's squad improves over the course of the season. This year, there may have been a small regression if anything. Boston College and UVA are both terrible football teams and the Hokies did everything they could to try and lose both.
The Hokies 9th straight win over UVA is sweet for so many reasons. My favorite one is this is our worst team in 20 years and UVA still couldn't beat us. Let that sink in for a moment. But, changes are still needed this off-season no matter what happens in our bowl game.
The offensive line is still a mess. I guess I didn't get the memo that UVA had an Alabama quality front seven. It just amazes me that our front five can make even the most pedestrian of defenses look good.
Hopefully, Beamer recognizes a problem there and makes the correct move to fix it. 2013 has the potential to be a very good season and I would hate for that to be jeopardized.
Defensively, you have to hand it to Bud Foster. This isn't one of his better units but he held the Cavalier offense in check. The Hoos managed just 217 total yards, including just 30 on the ground. It's awful tough to beat the Hokies when you can't run the ball.
Advertise With Us | Buy Virginia Tech Jerseys | Virginia Tech Nike Store
During this nine game winning streak over UVA, the Hoos have yet to post more than 299 total yards. That 299 yard total came in 2004 when the streak began. In the Mike London years, the Hoos have managed just 291 yards (2010), 241 yards (2011), and 217 yards (2012). That's a very negative trend and not one I would want to analyze further If I were a UVA fan.
The Bowl Game
The Hokies will head to their 20th straight bowl game but right now, the destination is at best a guess. Tech won't know for sure where they're headed until next weekend, likely Sunday night. But, that doesn't mean I can't take a wild guess at it.
Right now, there are only three bowl eligible teams in the ACC with a better record than the Hokies. They are Florida State, Clemson, and NC State. Clemson's loss to South Carolina really hurt the ACC's chances at having two at-large teams. That means that Florida State (hopefully) will be the only team playing in a BCS game from this conference. Next, Clemson will head to Atlanta to play the 5th best SEC team. With the SEC sending likely 4 teams to BCS bowls this year (remember there's no conference cap this year), they could end up playing Mississippi State.
That leaves NC State and Virginia Tech to duke it out for the ACC's 3rd best bowl. Right now, that's the Russell Athletics Bowl (formerly the Champ Sports Bowl)  in Orlando, Florida. Whoever plays in that one would have the honor of playing either Rutgers or Louisville from the Big East. Oh joy!
The next option would be the Sun Bowl in El Paso, Texas. This one would be my preference because of two factors. A.) The Hokies aren't going to travel well this year regardless so having a bowl game in Texas isn't an issue and B.) we would play a PAC 12 opponent. Right now, USC is a possibility in this matchup and I'm sure that's a game the Sun Bowl people would jump at. If USC goes elsewhere, Washington and Oregon State could both wind up there.
_______________________________________________________________________________________

Hokie Fans! Do You Use a Smoker or BBQ for Pork or Beef? Or Do Any Type of Grilling?

Check out this Must Have tool for Handling and Shredding Smoked Pork or Beef.

Alsing Meat Claws
- These meat handler forks make shredding smoked pork or shoulder a breeze.

The folks at Alsing are offering Virginia Tech Fans the chance to get them on Amazon
at a 30% discount with Promo Code 'MEATCLAW'

Their only ask in returns is that you leave an honest review on Amazon once you purchase and use them!
______________________________________________________________________________________
One funny note, if we do end up playing Washington, they have a nearly identical "Let's Go Huskies" chant. On TV, they sound very similar.
Of course, those scenarios revolve around Florida State beating Georgia Tech next Saturday. If GT wins, it would bump FSU out of the BCS and into the Chick-fil-a bowl, Clemson likely to Orlando, NC State to the Sun, and would send Virginia Tech to the Belk Bowl in Charlotte versus Cincinnati, Syracuse, or Louisville.
So, I would probably pull for Florida State next Saturday.
2013 Season
For all intents and purposes, the 2012 season is over. With Tech headed to a lower-class bowl game, I could really care less who we play or what happens. A cool game against USC would be fun but I don't think we're good enough to beat most bowl teams.
So, I'm ready to peak ahead to the 2013 season. As it stands, the Hokies will return a good amount of talent next season. Tech will return 10 starters on defense with the only defection being Bruce Taylor. Bud Foster will also lose Antoine Hopkins who was our primary backup at defensive tackle, Jeron Gouveia-Winslow and Alonzo Tweedy at WHIP linebacker. Other than that, Tech will return almost fully loaded on defense.
Our front four will likely stay the same (Collins – Maddy – Hopkins – Gayle). Our linebackers will likely be go Ronny Vandyke at WHIP, Jack Tyler at MIKE, and Tariq Edwards at Backer. Then our secondary will be similar although I expect some personnel changes there like Kyle Fuller to safety and Detrick Bonner back to corner.
Overall, our defense should be better and deeper than it was this season. With guys like Kendall Fuller, Nigel Williams, Deon Clarke, Davion Tookes, Donaldven Manning, Dadi Nicolas, Ken Ekanem, and a few others stocking the two-deep, Tech should be deep at almost every position next season.
Offensively, this off-season will hopefully be one of change and re-birth. If Logan Thomas returns, he should have more weapons to utilize in 2013. Tech will have JC Coleman, Trey Edmunds, Drew Harris, Michael Holmes, Tony Gregory, and Chris Mangus at running back in the spring. Hopefully, we can pick out one or two off that list that can actually run the football next year. It wouldn't shock me to see a Coleman and Harris tandem if the youngster out of Pennsylvania impresses when he enrolls.
At wide receiver, Tech will return DJ Coles, who redshirted this season, and a host of other young players. Demitri Knowles, Kevin Asante, Joel Caleb, Mark Irick, Joshua Stanford, Christian Reeves, and E.L. Smiling will be looked to for expanded roles.
On the offensive line, the Hokies will need to replace both of their tackles and that's probably the biggest concern. Augie Conte is a name to remember but he'll be just a redshirt freshman next season. My guess is you'll see Mark Shuman get the nod at left tackle and Laurence Gibson at right tackle. But Conte could play a major role if he continues to develop properly.
The good thing about January 8th 2013 is that everybody goes back to 0-0 and optimism begins to build. The Hokies will have a chance to be good next year. How good will depend on the changes made this off-season, the ability of some of our younger players, and how we fare against Alabama in week one.
But, after this season, I'll be happy getting back to 0-0 for awhile.
Follow us on our Social Media Sites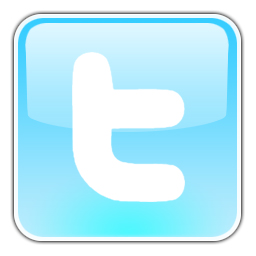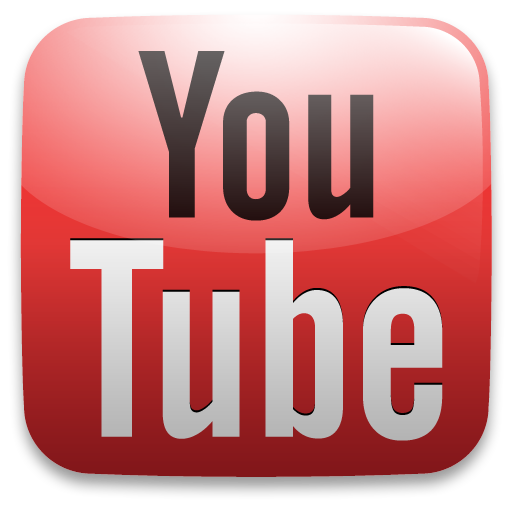 Enjoy this post? Subscribe to our RSS Feed and never miss another! Or sign up to get exclusive VirginiaTechFan.com Sports Analysis delivered straight to your inbox!