Share This Post
Virginia Tech's loss to Cincinnati on Saturday dropped the Hokies to 3-2 on the season. The loss dropped the Hokies to 0-2 vs. Big East teams, their former conference. Suffice to say, no one confuses the Big East with the SEC.
So, what is wrong with the Hokies?
We could go in many directions here. There were several issues coming into the season that were a concern for the Hokies. The offense lost eight starters, including four along the offensive line.
Granted, replacing eight starters on one side of the ball is tough. But, given the talent that Virginia Tech recruits on an annual basis should help alleviate some of those struggles, especially against inferior competition.
In the Hokies five games this season, they have struggled at some point in each of those games. We are talking about opponents such as Austin Peay and Bowling Green. While the Hokies won those games convincingly, they struggled to get the offense going for much of the first quarter in each of those contests.
And that season opening win over Georgia Tech doesn't look so good now, does it?
Quarterback Logan Thomas was expected to help alleviate some of the concerns on offense this year. At 6-foot-6 and 260-pounds, Thomas possesses a rare combination of size, speed, arm strength and athletic ability. However, Thomas has struggled with accuracy all season long.
While many of the offensive struggles can be traced to Thomas, they aren't entirely his fault.
The running game, featuring two freshmen, Michael Holmes and J.C. Coleman, predictably got off to a slow start but they are getting better on a weekly basis.
The aforementioned offensive line has had its fair share of struggles through the first month of the season. Both tackles, Vinston Painter and Nick Becton, have been solid thus far. It is the interior of the line that has given the Hokies the most problems.
Junior center Andrew Miller was expected to anchor the offensive line but for some unknown reason, the coaching staff has alternated Miller with sophomore Caleb Farris often over the past few weeks.
The media has asked why these players are rotating and head coach Frank Beamer continues to say it isn't an injury but to keep both players fresh. Really, Frank?
It is understandable to want to limit an offensive lineman's snaps in a blowout. You can give younger players precious time they wouldn't otherwise get when the schedule toughens.
How many good teams alternate offensive linemen? You pick the best group and you play them. Junior David Wang is the Hokies' starting left guard but he has been hobbled with an ankle injury over the past two games. Senior Michael Via, who has started at right guard, has alternated with sophomore Matt Arkema in Wang's place.
_______________________________________________________________________________________

Hokie Fans! Do You Use a Smoker or BBQ for Pork or Beef? Or Do Any Type of Grilling?

Check out this Must Have tool for Handling and Shredding Smoked Pork or Beef.

Alsing Meat Claws
- These meat handler forks make shredding smoked pork or shoulder a breeze.

The folks at Alsing are offering Virginia Tech Fans the chance to get them on Amazon
at a 30% discount with Promo Code 'MEATCLAW'

Their only ask in returns is that you leave an honest review on Amazon once you purchase and use them!
______________________________________________________________________________________
Brent Benedict, the sophomore transfer from Georgia, was expected to be the starter at right guard. Instead, he has alternated evenly with Via over the first five games.
It is easy to point the finger at the offensive line, but that isn't completely fair. Offensive line coach Curt Newsome and much-maligned offensive coordinator Bryan Stinespring need to settle on who they believe their five best are. Offensive line play is based on continuity and cohesion.
That brings us to coaching. If we are led to believe every year that Virginia Tech's recruiting classes are bringing in good offensive linemen then why is it a recurring issue? That leads me to believe that Newsome is the issue. The Hokies haven't had a dominant offensive line in several years.
The Hokies rise to success was because of strong offensive line play. Many of their best offensive linemen were either walk-ons or lightly-recruited. Now they are getting better talent at the position and continue to struggle? Yes, that is indeed a major problem.
Play calling continues to be an issue for the Hokies as it has been for what seems like a decade now. One play in particular from Saturday's game sticks out to me.
It was a third-and-long, Cincinnati sent pressure and as Logan Thomas dropped back to pass he threw to Coleman in the flat. It was a designed screen pass. It went for good yardage, just short of a first down.
My question is this; why not call this on first down? The Hokies have had a number of talented backs over the years and they have always seemed averse to the screen pass. A good screen game is sometimes the perfect substitute for a struggling running game.
And Coleman is the perfect back to utilize in the screen game. We see the Hokies using the bubble-screen countless times throughout the game. So why not call plays designed for Coleman to get ball and follow his blocks downfield?
Coleman has blazing speed but what is most impressive about him is his vision and patience for a player so young. Getting him involved early could open up the struggling offense.
Can the Hokies fix their issues this season? That remains to be seen and past history indicates changes in the coaching staff will not happen. Those types of things are for the offseason anyway.
The Hokies face North Carolina this week. The Tar Heels are 3-2 on the season and score a lot of points. The Hokies recent struggles on defense mean the offense will need to get off to a better start than in recent weeks.
There is no doubt the Hokies have the talent on offense to score more points. Saturday would be a good start as the Hokies face only ACC opponents for the rest of the season. 
Follow us on our Social Media Sites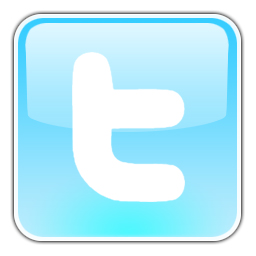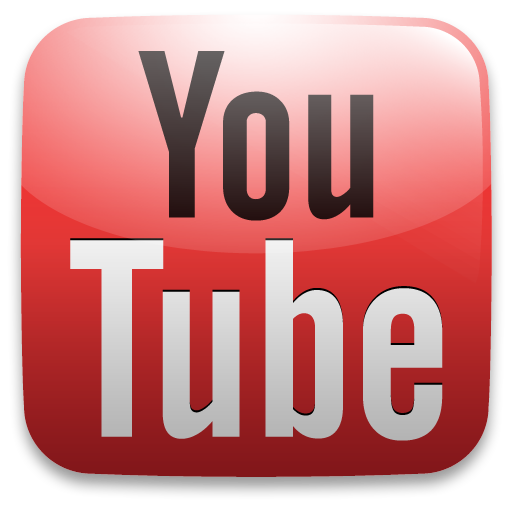 Enjoy this post? Subscribe to our RSS Feed and never miss another! Or sign up to get exclusive VirginiaTechFan.com Sports Analysis delivered straight to your inbox!