Share This Post
I apologize for the lateness of this post today but after two job interviews, I'm beat.  So, no real introduction from me today.  Instead, let's just get to the roundtable Q&A and talk Virginia Tech and Clemson!
1. Let's talk J.C. Coleman. His rushing outburst was certainly a pleasant sight last weekend. Should he be the starter going forward? If so, how would you divvy up the carries between he and the rest of our running back stable?
HokieG: Well I've obviously been harping on this point, the running game needed a go to guy! It looks like we found him. J.C. should definitely be the starter. That said, Virginia Tech has always been most successful when there are 2 RBs in a rotation that spell each other. This keeps them fresh, gives the coaches a chance to see who's 'hot', and gives the defense different looks. So I'd start Coleman, but I'd still give Michael Holmes the 3rd series carries, then alternate the two. I think Holmes has shown enough to deserve more playing time and he's going to be an important player down the road.
JustinC: As big of a boost as J.C. provided last week, he's still not at the point where he can be a 20 carries a game guy.  He's not a threat to run up the middle and he's still a freshman, which means there will be some inconsistencies in his game.  But, I would like to see him out there more than he has been.  The only concern with him in this week's particular matchup is that Clemson is going to blitz... a lot.  So, can JC pickup Stephone Anthony and keep him off of Logan Thomas?  That's a tough matchup for Coleman.
BryanM: It is about time the running game found one guy. Running backs need carries to get into a rhythm. Coleman is the most talented back in the group. He is not only fast, but has excellent vision and an uncanny feel for the running game for a player so young. He is ahead of where David Wilson was at the same point in his career. Yes, he should be the starter moving forward. Holmes should get carries, but Coleman is much more dynamic and is a better overall runner. And if Coleman struggles, bring in Holmes, Gregory and Scales for carries. I would ride the hot hand until there is consistency.
MMinor:  I've said it all season that this kid is explosive and that's exactly what we've needed on the field. He's like a fun-sized wrecking ball rolling behind our offensive line and Logan Thomas until he sees a hole and suddenly becomes a bullet. I liked the way 'O'Cainspring' (I honestly still have no idea who is calling the plays) utilized him off the edge in quick dives and pitches because the defenders can't track him until he breaks the edge and is already at full-speed. He should definitely be starting,but I doubt that Frank will name him the solid starter because, well, we all know Frank has some sort of method to his madness when he has a stable of running backs.
I'm still not impressed with Tony Gregory…he's definitely got the quickness, but he seems to not take contact very well.   We need to definitely use Martin Scales on short-yardage situations because his power running combined with Joey Phillips's ability to destroy anyone in a different color jersey could give us a chance for the smash mouth redzone play that we desperately have been trying to reattain since Lee Suggs graduated. As for Michael Holmes, I'm notso sure what the deal is with him thus far this season. I had him pegged as abreakout performer, but he looks to be struggling so far. Hopefully he can gethimself straight and start to stand out from the crowd.
2. Virginia Tech will be starting their 3rd string center in Michael Via this week, although that title is a little misleading. Via has started at center in the past and he's a veteran 5th year senior. How concerned are you about the loss of starting center Andrew Miller to a broken fibula?
HokieG: Michael Via will do fine at center, especially with a week for he and Logan Thomas to practice snaps. The problem is there's absolutely no depth left at guard now that Via is playing center. Via was the major backup at guard, David Wang is already hobbled and if he or Brent Benedict go down I have no idea who will play. I'd guess Laurence Gibson but the coaching staff has been really reluctant to use him. So the issue is that the depth at guard and center is literally gone.
JustinC: I think HokieG hit the nail on the head with his comments above.  Via has played center before and should do fine.  But, depth is going to be an issue.  We really don't have a backup at LG right now.  If Via or Matt Arkema goes down, I'm interested in seeing who the Hokies turn to up front.  My guess would be Laurence Gibson, but he has spent the vast majority of this season at right tackle. 
BryanM: I worry a bit about Via. He hasn't been good enough to earn a permanent starting position yet. However, he has experience all along the offensive line. Center is a bit trickier but it isn't like he hasn't done it before. I worry about the other injuries on the interior. They cannot afford Wang, Benedict or Arkema to go out. Wang should be good to go allowing Via to fill in at center until Farris returns. I think short-term, Via will be ok. Clemson's defensive line isn't going to scare the Hokies' front line like last year. They lost some talented players. I just hope Via is strong on the exchange with Thomas. We cannot afford missteps getting the ball to the quarterback.
MMinor: I was happy Newsome finally decided to start a game with Arkema, Via, Miller, Benedict, and Becton and see how they'd hold up. They were doing relatively well up until Miller's injury,and there were definitely some strains there when Via took over. He ended up doing a solid job, and most of JC's biggest runs occurred after the line change, but let's be honest: our line is never going to dominate another team. We realized that our identity is as a passing offense, and the quick tempo/hurry up offense we had set up didn't let Logan over think everything. There were a couple of times (especially Logan's downfield toss to Marcus Davis in the redzone) when the line had cleared out beautifully and allowed LT3 a clear view downfield,but it will be interesting to see how they play against a struggling Clemson defense front that's ranked 105th in the nation in sacks (only 7 on the season) and 99th in rushing defense (giving up 202.2 yards a game).
 3. Looking ahead to Clemson, what is your biggest concern entering this pivotal ACC matchup?
HokieG: The biggest concern is that they are a better team and we are playing them on the road. Assuming you wanted something more specific, I'm worried we can slow them down. I think we are going to put up points, but they are so fast, talented, and diverse on offense that it could be a long day for Bud Foster's group.
Especially if they come out and establish the run and Foster has to bring up the safeties for run support. This will leave our CBs in one-on-one coverage, and if so – look out. Taj Boyd and company could through for 400 yards. Best case scenario is for the D-line and LBs to play their best game of the year and let Foster keep more players back in coverage, especially to avoid to breakaway long play.
JustinC: My biggest concern is the matchup between Clemson's wide receivers versus our secondary.  Cincinnati and Duke have good receivers.  They don't have Sammy Watkins or Nuke Hopkins.  Sorry, Connor Vernon, you're a good receiver and a likely NFL prospect but Clemson's two wideouts are game changers. 
Really, I could go with Clemson's entire offense versus our defense for this question as well.  This is just a brutal matchup for what we are this year.  We can't really spread out with three or four cornerbacks on the field like we could last year. 
BryanM: My biggest concern is slowing their offense down. There is no shutting them down. But, the Hokies have the horses to slow Clemson down. They need a repeat performance from last week from James Gayle and the rest of the defensive line. If they get pressure on Boyd, the DBs don't have to cover as long and they can force Boyd into some mistakes. This IS the key to the game.
_______________________________________________________________________________________

Hokie Fans! Do You Use a Smoker or BBQ for Pork or Beef? Or Do Any Type of Grilling?

Check out this Must Have tool for Handling and Shredding Smoked Pork or Beef.

Alsing Meat Claws
- These meat handler forks make shredding smoked pork or shoulder a breeze.

The folks at Alsing are offering Virginia Tech Fans the chance to get them on Amazon
at a 30% discount with Promo Code 'MEATCLAW'

Their only ask in returns is that you leave an honest review on Amazon once you purchase and use them!
______________________________________________________________________________________
MMinor: Speed, speed, speed.  We got manhandled in two games vs. Clemson last year because our defense had no answer to their speed, and we haven't matched up well to it this season, either. I don't like us in a nickel formation with Michael Cole at FS in this matchup because he's going to get burned every time by either DeAndre Hopkins (who is playing unbelievable right now) or Sammy Watkins. RB Andre Ellington, TE Brandon Ford,QB Tajh Boyd…every skill player on their offense has more speed than our defense AND they're well-rested, coming in off a bye-week. 
Our best bet would to just play zone coverages and zone blitzes, because our man-to-man just hasn't been cutting it recently. We need our defensive line to play like it did in the second half of the Duke game. We obviously have the potential, but we're going to need the pressure coming in from all sides this game and not allow Boyd to get out of the pocket. Bruce Taylor, Jack Tyler, and James Gayle need to have the game of their lives.
4. What is your recipe for success this weekend for the Hokies. In other words, what does Virginia Tech have to do to win this football game?
HokieG: I probably sounded pessimistic in that last answer. But actually after thinking about this game all week, I've got a feeling the Hokies are going to pull the upset win. The offense has clicked for at least part of the last several games. We've moved the ball and put up points. I think we are due for a game where everyone plays well – Logan Thomas, Marcus Davis, Dyrell Roberts, J.C. Coleman all have exceptional games. Even 'role' players like Randall Dunn, Ryan Malleck, and the young WRs all have a game where they contribute and the offense easily throws up 40+ points.
The real opportunity is for the defense and special teams to rise to the occasion and I think they will. On defense, we won't totally shut down Clemson like VT defenses could do to teams in the past. But we can slow them down, minimize game-breaking plays, and most importantly – get turnovers. I think the D-line has a sack/fumble plus a deflection/INT in them this week. The defense needs to get at least 2 turnovers, preferably 3.
Finally, specially teams needs to make a difference. Seems like last time we were in Clemson, we won the game virtually all on special teams. Let's get one or two big plays again on this trip.
JustinC: For Virginia Tech to win this game, we're going to need to see the return of some classic Beamerball.  Back when a blocked punt, a kickoff return, or an interception return fueled the fire for a big win.  That's what it's going to take.  If neither team turns the ball over or each team mirrors each other in turnovers, Clemson will win the game.  We need to force mistakes on defense, score points on offense, and have our special teams make a play.  Lastly, we can't fall behind early and it would be extremely beneficial to jump on Clemson out of the gate.  The last thing we need is the Death Valley crowd howling with our patchwork offensive line.
BryanM: The Hokies need to get off to a fast start offensively. Take shots down the field early to Marcus Davis. He can singlehandedly open up running lanes. Getting the running game going will be key to keeping Clemson's offense off the field.
MMinor: I think our best bet is to establish the running game, and hog the ball as much as we can throughout the game.  If we can keep their offense off the field with our offense, we'll have the best shot at winning this game.  I guess you could call it a defensive offense? 
Anyways, let's keep the ball on the ground for a majority of the game against their weak defensive front, using a lot of Martin Scales, and setting up some long-ball play actions for Logan (who, by the way, has the most awesome deep ball I've ever seen). Florida State defeated them by utilizing the run game and wearing them down, allowing James Wilder Jr. to have a big game towards the end. We can do this, but it all comes down to JC repeating his success from last week.
5. Lastly, what is your prediction for the Clemson vs. VT game on Saturday?
HokieG: Yes, I'm going out on that limb. VT 42 31 Clemson
JustinC: The Hokies are 0-3 on the road this year.  I highly doubt we get our first road win of the season in Death Valley.  But, stranger things have happened.  I'm going with Clemson 44, Virginia Tech 34.
BryanM: I never thought I would be saying the Hokies could upset Clemson. I mean that because the Hokies beating anyone in the ACC is never an upset. This year is different. Playing in Death Valley against the Tigers is a tall order with the Hokies' struggles thus far in 2012. I can see them winning this game. And they do not have to be perfect to win but they should be pretty darn close. If the pass rush shows up, I could see the Hokies winning by 10. But the pass rush has only showed up one time, will they this week? I hope so, but for now, I have to go with Clemson at home 38-31.
MMinor: As much as I want to say that everything has finally come together and we're finally playing Virginia Tech football again, I can't. We did seem to have everything right, but we can't come out in the 1st quarter like we did against Duke and expect to make a miraculous comeback against Clemson. If we have the momentum carried over from last week, and Foster is able to come up with a scheme that will give us success against their speed, then we definitely have a shot at winning and making a statement. I just don't see it this week, however, because of Clemson's bye week and them playing at home. I'll go with Clemson – 45 VT – 38 

Follow us on our Social Media Sites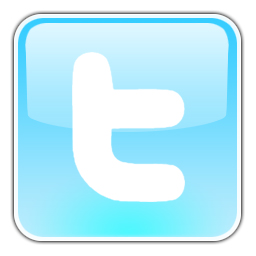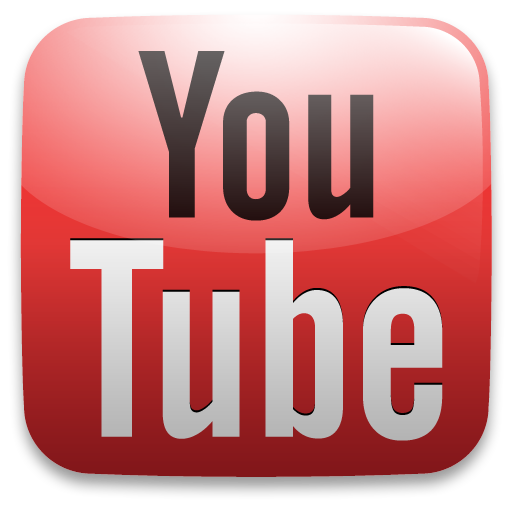 Enjoy this post? Subscribe to our RSS Feed and never miss another! Or sign up to get exclusive VirginiaTechFan.com Sports Analysis delivered straight to your inbox!