Share This Post
As a college football fan, it's easy to freak out over a down year and claim that everything we once held to be true has now gone to the wayside. But, with each passing week it's becoming more and more clear that this "system" we once highly praised is now defunct and in need of replacement. There's no longer a debate on whether it's broke or not. The only raging debate left is to discuss how to fix it.
The Virginia Tech philosophy is to recruit physically, mentally, and emotionally tough kids. Maybe they're not the five star type but their athletes who are naturally good football players. For some reason, we're lacking players who are strong in all three of those aspects. Perhaps, that happens when you have some success and the "underdog" principles you built this program on no longer apply to a player like Logan Thomas, who could have gone to any school in the country out of high school.
The problems at Virginia Tech run deeper than coaching, deeper than athletic talent, and deeper than the fanbase. Although, I'm going to take each one of those to task in this article. The problem with Virginia Tech is that our core message, our lunch pail mentality, no longer applies to our team. There's no emotion, no grit, and no physical toughness.
Virginia Tech has been the most successful team in the ACC since joining the conference in 2004. Until this year's trip to Chapel Hill, the Hokies were undefeated in the state of North Carolina in ACC play. That's incredibly impressive. Perhaps, that success has caused a decline in mental toughness. Why panic when you're 3-2?  "Virginia Tech has been 3-2 before and stormed back to win the ACC. Tech will do that again this year". To me, that's the wrong way to think about it and I bet that logic of thought passed through many of our players minds after the Cincinnati game.
Virginia Tech needs a reboot. I was an Advertising major at Radford University so I'm trained to take a product and promote the positives. There are still a lot of positives surrounding this University. But, the Hokies need to tweak their philosophy at each level. Let's start with everybody's favorite topic; coaching.
The Coaching Staff
Really, this section is going to cover the offensive side of the ball more so than the defensive side. Bud Foster has a long history of success and even though he has some deficiencies that he needs to address, I have more faith that those problems will be ironed out by next season. Offensively, Frank Beamer just needs to get his head out of his ass. Sorry, there's no other way to put it.
Did you know that Billy Hite still has a say in the play calls on 4th down? I didn't until this past week when the Hokies tried to run Michael Holmes off the left side on a 4th and one attempt. First off, why do you run your least explosive running back behind your least healthy lineman? 2nd, why are we even running it in the first place in that situation? 3rd, If Logan Thomas can't pickup one yard then what makes you think the offensive line will get enough of a push to pickup for Holmes to pick it up? Lastly, why can't we be more creative with 4th down play calls? If you're Frank Beamer, you have to ask yourself "what is the opposing team going to expect us to do"? If I'm an opposing coach and it's 4th and one, I'm defending Logan up the middle or a HB dive. That's what Clemson did and they stopped us. The Tigers scored on that next possession.
At this point, Billy Hite shouldn't be on the sidelines. Or, at the very least, let's not consult with him on 4th down attempts.
Virginia Tech Football Tickets |Virginia Tech Jerseys | Virginia Tech Apparel
Virginia Tech Sweatshirts | Virginia Tech Hats | Virginia Tech Home
Although I'm in the mega-minority here, I believe that Bryan Stinespring is a capable offensive coach. But, he's never had the training to be a successful Offensive Coordinator. He's never spent time under a Pete Carroll, a Nick Saban, or a Steve Spurrier. He's been employed at Virginia Tech since 1992. His only other experience came at Patrick Henry and Lexington High Schools.
I would truly hate to lose Stiney because of his recruiting prowess and his dedication to the program. Plus, bringing in an outside Offensive Coordinator could backfire if say, that coach leaves after two years for a Head Coaching job elsewhere. In fact, I would love for Stinespring to take over as Offensive Line coach this off-season on a full-time basis and keep him as Co-Offensive Coordinator. Stiney was the Offensive Line coach back in 1998 and 1999 when we had, arguably, the best offensive line in the country. Since then, Bryan has been forced to take on other tasks and that diluted the amount of time and focus he was able to give to the offensive line. Thus leading to our struggles in the 2006 and 2007 seasons.
But, we're going to need a new Offensive Coordinator. I don't know how we can stay static on that position going into 2013, especially if Logan Thomas goes pro after the season (I'm hearing there is still a good chance at this). If Thomas goes pro, 2013 would probably be the best time to break in a new coordinator since we'll be replacing a quarterback.
If Frank Beamer truly wants to win a National Title and keep Virginia Tech at an elite level, he'll need to make some tough decisions this January and February. That much is for sure.
_______________________________________________________________________________________

Hokie Fans! Do You Use a Smoker or BBQ for Pork or Beef? Or Do Any Type of Grilling?

Check out this Must Have tool for Handling and Shredding Smoked Pork or Beef.

Alsing Meat Claws
- These meat handler forks make shredding smoked pork or shoulder a breeze.

The folks at Alsing are offering Virginia Tech Fans the chance to get them on Amazon
at a 30% discount with Promo Code 'MEATCLAW'

Their only ask in returns is that you leave an honest review on Amazon once you purchase and use them!
______________________________________________________________________________________
The Players
There was a good post over on VTScoop from a rational poster (not all of them are) about how the attempts of the  Virginia Tech coaches to fire up our players have been met with apparent apathy. I noticed this during the Cincinnati game since I sat behind the Virginia Tech bench, albeit down in the endzone. After a turnover, Shane Beamer went to fire up our offensive linemen but the reaction from the guys on the line was less than stellar. They slowly jogged out in the field the same way a fat kid would slowly jog around fat camp, secretly wishing he were elsewhere.
In a lot of ways, our coaches have failed our players. You have to put your players in a position to succeed and I don't think we've done that this season. In that instance, the main problem is coaching. But, when you have a tight end, in this case Ryan Malleck, run through four, yes count them, four Clemson players and not block a single one, yes, zero of them I don't exactly know what you say in that instance. How are you the lead blocker and you fail to touch a single opposing player?
Maybe that's on the coaching. Obviously, Stinespring has a lot on his plate. He recruits Virginia Tech's most talent-rich area, he's the Co-Offensive Coordinator, he coaches the offensive tackles, and the tight ends. He has four jobs where as everyone else on the team has no more than two.
Maybe in that case, Malleck just hasn't received proper coaching and he's confused on what to do on that play. Then, that's coaching but at some point as a player, even if you block the wrong guy at least you blocked a guy.
To me, the Hokies have talent but I've harped on attrition recently. I do think attrition has a lot to do with our struggles this year. We've lost 10 defensive backs in the last four years; we've had offensive linemen not pan out, running backs leave early, and injuries occur at some crucial positions. That will cripple a program if it happens too often.
The Fans
This is the shortest of the three segments but dear student section please stop sucking. First off, you do not leave a game at the end of the first half, no matter what the score is. Second, Lane Stadium can be extremely loud when you guys yell and scream all game, not just on crucial plays.
I will turn you over to this well written piece of literature on just how much you suck over on The Key Play.
Summary
The Virginia Tech system is broken and the Hokies are in dire need of repair. The best way to fix them is to find a suitable offensive line coach, an intelligent offensive coordinator with a more modern offense, and figure out who's going to coach the offensive line. Get rid of Coach Newsome and Mike O'Cain.
On top of that, the Hokies need to try and compile depth to assist with attrition, especially on defense. That goes back to better scouting in recruiting as well as bringing in more vocal players.
Also, the Hokies need to find a way to get back to playing a physical style of football. Perhaps, go back to having more physical practices or installing more mental toughness in them before spring practice starts.
Let's just hope the coaching staff makes the necessary changes in the off-season. I don't think staying status quo is an option heading into 2013.
Follow us on our Social Media Sites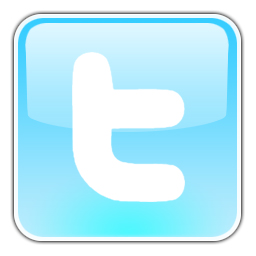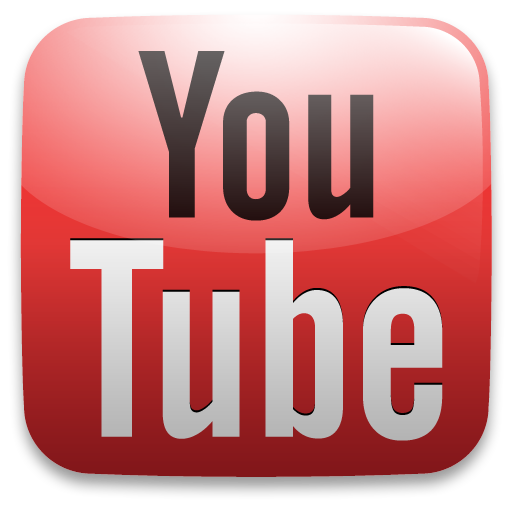 Enjoy this post? Subscribe to our RSS Feed and never miss another! Or sign up to get exclusive VirginiaTechFan.com Sports Analysis delivered straight to your inbox!