Share This Post
Out with the old, in with the new. In a lot of ways, I was sad to see Seth Greenberg leave last April. Greenberg had accomplished a lot for the Virginia Tech Men's Basketball program during his nine year tenure in Blacksburg. But, the growth of the program had stalled and the Hokies had been hit with more attrition than just about every other ACC team. That includes UNC and Duke who, occasionally, have players so good they only stay one year (Worst… Rule… Ever!)
The entire coach swapping process was not ideal. Word leaked out that Greenberg was going to be fired before Jim Weaver actually fired him. Needless to say, that's a little cold and unprofessional on Weaver's part. But, life goes on and I'm sure Seth is enjoying being back up north and working with ESPN.
The coaching search was one that had a lot of possibility. Names like Matt Painter, Shaka Smart, and Steve Prohm lit up Virginia Tech message boards as potential suitors. But, Weaver was content to offer the job to James Johnson, a young energetic coach who had recently departed Greenberg's Virginia Tech staff to take a similar job at Clemson.
Advertise With Us | Buy Virginia Tech Jerseys | Virginia Tech Nike Store
Although some fans complained about the hire, to me it was the only one that truly made sense. If any other coach came in, you would almost have to start over from scratch. Erick Green would have likely gone pro or transferred. Dorian Finney-Smith would have left regardless. Lastly, Marshall Wood would have likely looked elsewhere as well. Tech may have been left with just four or five scholarship players. Talk about an impossible position for a new head coach.
Johnson did his best to curtail the damage by keeping Green and Wood. The Finney-Smith transfer will hurt but I think he ultimately made the best choice for him both personally and financially. He'll receive a lot more NBA looks coming out of Florida than he would coming out of Virginia Tech.
Going into this season, the Hokies will have eight scholarship players. Five short of the NCAA allowed limit of 13. Needless to say, Tech will be at a severe disadvantage every time they step on the court. But, if Tech can avoid injuries (that's a big "if" with this team's history) and have their bench come through in key situations, there's a chance this Virginia Tech team could have a successful season.
I remain cautiously optimistic in that regard but odds are, this team will struggle and teams with depth will overwhelm them, especially in ACC play. Johnson is going to prove this season that he's a good coach but without a usable bench, this team has a fairly low ceiling.
With that being said, let's take a look at who Coach Johnson has at his disposal this season.
The Starters
PG Erick Green: Heading into this season, you can make a case that Green is the top point guard in the ACC. For Virginia Tech to make it to any type of post season in March, the Hokies will need him to be their Superman. Last season, Green scored in double figures in 30 of Tech's 31 games. That's a stat that will need to continue here in 2012. Green will need to improve upon his 15.6 points per game as well as his 2.8 assists per game statistic. As horrific as it sounds, the Hokies will go as far as Green will carry them this season.
SG Robert Brown: Coming off an off-season foot injury, Brown should be ready to assume Dorenzo Hudson's role as the Hokies "2" guard. Brown is a streaky scorer with a nice touch from the outside. His stats from last season are not indicative of his skill level. He'll need to improve on his 36% shooting percentage and his 62% free throw percentage to be effective. He'll also need to show more on the defensive side of the ball, especially since Coach Johnson emphasizes that aspect more.
SF Jarrell Eddie: Perhaps the Hokies best three-point shooter, Eddie was electric at times in the 2011-2012 season. The rising junior made 54 of his 122 three point attempts, good for a 44% average. I don't know how he'll be able to top that this season but if he does, it could definitely help the Hokies earn a few otherwise unlikely wins. Defensively, Eddie needs to become that lockdown perimeter guy that Terrell Bell developed into during his career. His length (6'7") is a huge plus as well.
PF C.J. Barksdale: If there's one huge question mark within the starting five, it would be rising sophomore C.J. Barksdale. The Virginia native only averaged 2.7 points and 2.7 rebounds last year in just 11.8 minutes of action a game. Those are not great stats. But, to his credit, Barksdale didn't enter Virginia Tech in the best of shape and that caused him to struggle a bit. As the season wore on, he became more comfortable with his role. Hopefully with an off-season under his belt, Barksdale turns into that six to eight point a game player he's capable of being this season. He'll be needed more defensively so placing a huge offensive burden on him will not be needed, at least not early on in the season.
C: Cadarian Raines: Although the Hokies struggled down the stretch last season, the lone bright spot of some of those games was the play of Cadarian Raines. Raines is entering his fourth season with the team but he's really only a sophomore experience-wise. Multiple foot injuries derailed his first two seasons and even caused him to redshirt during his academic sophomore year. Finally healthy (knock on wood) Raines could develop into a solid option both offensive and defensively in the post. He has good size (6'9") and good length. If his offensive skills continue to evolve, he could sniff around eight to 10 points per game this season. That would be a tremendous boost to an offense that may struggle to score at times.
The Bench
G Marquis Rankin: The Hokies only experienced option off the bench will be Marquis Rankin, who is entering his sophomore season. Rankin is a smaller point guard, listed at 6'1". But, he showed some flashes last season, especially with his outside shot. With improved mechanics, Rankin will be called on to spell Erick Green and at times this season, he'll spell Robert Brown as well. It wouldn't shock me to see Rankin play starter minutes off the bench with the Hokies severe lack of depth.
F Marshall Wood: The only member of the 2012 recruiting class, Wood has turned heads so far this pre-season. I'm sure that's a welcome sight for our coaching staff. Wood is a versatile youngster with the ability to play the "3" or the "4" position in our offense. He needs to work on his handle but overall, he's a well rounded player. He possesses a nice outside shot and some slashing ability. If he can work on some post moves, he could become one of Tech's better go-to-options in the post. His athleticism will be a problem for some. But, he's a freshman so I'm intrigued to see how quickly Coach Johnson throws him in the fire.
_______________________________________________________________________________________

Hokie Fans! Do You Use a Smoker or BBQ for Pork or Beef? Or Do Any Type of Grilling?

Check out this Must Have tool for Handling and Shredding Smoked Pork or Beef.

Alsing Meat Claws
- These meat handler forks make shredding smoked pork or shoulder a breeze.

The folks at Alsing are offering Virginia Tech Fans the chance to get them on Amazon
at a 30% discount with Promo Code 'MEATCLAW'

Their only ask in returns is that you leave an honest review on Amazon once you purchase and use them!
______________________________________________________________________________________
C Joey Van Zegeren: Trying to develop overseas players here in America is tough. Some work out, some don't. It's too early to pass judgment on Van Zegeren since he redshirted last season. But, he's a guy that could be of some assistance if he can buy the Hokies some time. I could see Johnson using him in situations where Tech may have a small lead so they can give Raines and Barksdale some rest. Other than that, I don't really know what to expect from him this season. He's also been dealing with some tendonitis in practice so he was held out of the Orange and Maroon scrimmage on Saturday.
G Adam Smith: A transfer from UNC-Greensboro, Adam Smith was a coup for James Johnson as that will give him a good scorer in practice. But, due to NCAA rules, Smith must sit out this season. The Hokies could sure use him this year but Smith will be able to redshirt and return as a R-Sophomore in 2013.
PG Marcus Patrick: With only eight scholarship players, I'm guessing you're going to see some walk-ons play a more crucial role this season. One player to watch out for is Marcus Patrick, who attended Rustburg High School with Marshall Wood. If Patrick was three inches taller, he probably would have held a few more scholarship offers. Instead, at 5'9" there's not many options out there on the table unless you have a rare skill set. Still, Parker is a good prospect and someone who will likely play sparingly this season. The reviews on him after last Saturday's scrimmage were fairly positive.
G Joey Racer: Another walk-on with a chance to compete is Joey Racer out of Berryville, VA. Racer is a catch and shoot type with a nice touch from behind-the-arc. He's no J.J. Reddick but if Virginia Tech needed a late three in a game this season, he wouldn't be the worst option out there.
F Christian Beyer: Likely a practice-only type, Christian Beyer has decent size at 6'7" and 200 pounds. But, he's a new walk-on and is listed as a true sophomore. My guess is unless he impresses, he won't see much floor time outside of the few blowouts we have this season.
G Will Johnston: A graduate of Midlothian High School, Will Johnston is another walk-on that will fight the good fight. He may see sporadic minutes this season at either the "2" or "3" position.
Join Our VTF Message Board For More Inside Scoop
The Schedule
Outside of road trips to BYU and West Virginia, the Hokies out of conference schedule should allow this team to enter ACC play with a respectable record. I think anything from 11-2 to 7-6 is possible. However, once ACC play begins all bets are off on this team. With our depth issues, I just don't think we're going to win a lot of conference games. Thankfully, there are no Syracuse or Pittsburgh on this schedule this season (they'll join next year for the 2013-2014 academic year).
Of course, you could make the argument that the Hokies avoid many of the tougher teams in conference, which could inflate their record. The Hokies have home-and-homes with Maryland, Duke, Georgia Tech, Wake Forest, Miami, UVA, and Clemson. They'll play at UNC and NC State while hosting Florida State and Boston College to round out our 18 game schedule.
Overall, that's not as harsh as it could have been, especially since we avoid a two game series with UNC and NC State. Both of which are the likely favorites to win the conference this season.
Still, wins in conference will be hard to come by so getting to five or six wins this season would be a major accomplishment for our staff.
The Prediction
The tournament we're in out in Las Vegas is winnable although to be honest, I have no idea how good somebody like Bradley is this season. With that being said,  I think the Hokies find a way to head into conference play at 9-4 on the season. But, I think we'll struggle to a 6-12 record in conference, giving us a 15-16 record overall.
For this staff and our depth issues, that would not be a bad first season under James Johnson. Anything better than that would be icing on the cake. Really, all I want to see this season is a team that looks like their enjoying the game. We haven't had that in a few seasons so I'm looking forward to getting back to a fun style of basketball.
Go Hokies!
Follow us on our Social Media Sites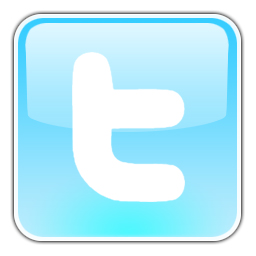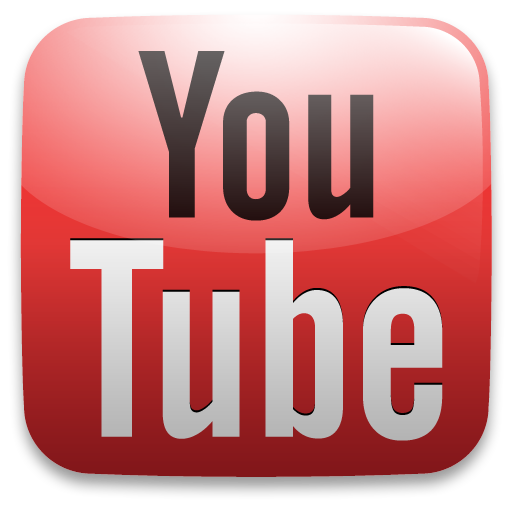 Enjoy this post? Subscribe to our RSS Feed and never miss another! Or sign up to get exclusive VirginiaTechFan.com Sports Analysis delivered straight to your inbox!