Share This Post
At some point in the 2nd half, I think HokieNation came to a realization that nobody wanted to face: This Virginia Tech team is just not that good. There are no playmakers on either side of the ball. The defensive line that we all predicted to be dominant looked pitiful against a stout North Carolina offensive line. That secondary we thought would progress this season couldn't cover UNC's athletic wide receivers. Then there's the offense that just cannot run the football effectively.
It's hard to pull any positives out of this game. Giovanni Bernard torched Bud Foster's defense for 262 yards rushing, the most ever allowed by Virginia Tech in their 100 plus year's of football history. Bryn Renner delivered bullet after bullet into our secondary, often to open receivers.
In fact, Virginia Tech was extremely lucky the outcome of this game wasn't worse than what it was. UNC hurt itself consistently with self-inflicted wounds. If they played sharper, the Tar Heels could have given West Virginia a run for their money today in the amount of points that were there for the taking.
We're through six games this season and we stand at 3-3 overall and 1-1 in the ACC. Sadly, the Hokies do still control their own destiny but it's hard to take that statement seriously when it's been a month since we beat a team that was worth a damn. At the end of today, I'm starting to question what the rest of this season will bring. By this point, I thought the defense would be progressing back towards a typical Virginia Tech defense and I thought the offense would be serviceable enough to put up just enough points to win games. Neither of those two things has happened.
I am less disappointed in the offense today than I thought I would be. Honestly, I thought our offense played well albeit inconsistent at times. On that side of the ball, we're as talented as we're going to get this season. Logan Thomas needs to play well and throw the ball efficiently for us to have a chance. He did that today. Thomas threw for 354 yards and two scores. But, we should never have to throw the ball 49 times in a game like we did today.
The problem on offense is what we've discussed all season; the running game and the offensive line. I will admit I liked Caleb Farris moving to guard. But, it just seems like no matter who we put there, they immediately become ineffective. Farris battled but eventually left the game with a non-serious ankle injury (I've been told he is fine). Like we've all debated, the Hokies do need to make a change on the offensive line. But, there's nothing you can do until December, at the earliest.
Now, the biggest concern, for me at least, is Bud Foster's defense. I know, I know, we all love Bud Foster. But, I saw a lot of fans posting "fire Stinespring" on Twitter after this game. Which, after this game at least is just silly. We scored 27 points offensively today when you subtract Demitri Knowles 93 yard kickoff return for the touchdown. That's not a great effort but with this group and this offensive line, you can't ask for much more. You can't blame our offensive line and then expect 50 points out of this offense. This isn't NCAA 13 where you can just call four go routes and beat the computer 75% of the time.
My point is Coach Foster needs to adjust his defense and do something that's going to put our guys in a position to succeed. If that means playing Dadi Nicolas over James Gayle, than do it. James is a great guy but he's been a non-factor this year. The same can be said for both J.R. Collins and Corey Marshall, aside from a few plays here or there. The only constant on this defense has been the play of both linebackers but even they have made mistakes. Bruce Taylor's lack of gap control allowed Giovanni Bernard to scamper 60-plus yards on that 4th and one conversion in the 2nd quarter.
At this point, the Hokies are just not a good football team. Now, we'll head back home to play a 5-1 Duke team that just finished off a route of UVA 42-17. I can already tell you that I will not be picking the Hokies to win next week. Duke can throw the ball and we can't stop the pass. They have three running backs and we've struggled against the run as well. I can tell you how next week turns out but you probably won't like it.
Unless something changes, the Hokies are going to experience a season like the Texas Longhorns in 2010. Texas started that season 3-3 but went 2-4 the rest of the season and didn't go to a bowl. Outside of maybe B.C. and perhaps UVA, do you see a win on this schedule? Clemson, nope. Miami, no way. Florida State, hell no. Duke, I can't even say yes here right now.
Sadly, if Virginia Tech wants to ever be an elite team this streak of ten win seasons needed to come to an end. This coaching staff is at a stalemate. Frank Beamer has been able to use this 10 win shield to avoid taking that next step as a program. It's cost us in recruiting (that Travis Hughes forced fumble was a huge kick in the balls, huh Frank) and now it's costing us on the field.
Now, I'm not for coaching changes unless it's absolutely necessary. Mainly because the typical football fan doesn't know all the hardwork that goes into making recruiting connections. Often times when a coach leave, so do the connections you had to a certain school. But, baring a miracle, the Hokies need to make some drastic changes on offense.
Aside from that, the Hokies need to get back to recruiting players who fit our scheme. We need quick and aggressive defensive linemen. Not 6'4" guys with NFL size who can't run. I'm also for rebuilding our defense before we try to keep guys on offense. That means Trey Edmunds should move to defense as should Joel Caleb. Both players have extremely high potential on that side of the ball. At least if we suck on offense, we'll have a defense that's worth a damn to bail us out like in 2007.
For the rest of this season, I just don't know what more our coaches can do to fix our current issues. We can't trade for better linemen nor can we pickup a free agent at running back. We have who we have and unfortunately, that may cost us a bowl trip here in 2012.
Ok, I'm done. Feel free to sound of in our comments section below.
Follow us on our Social Media Sites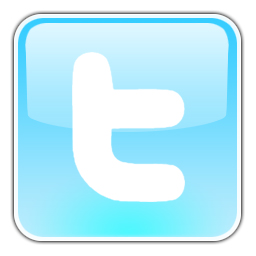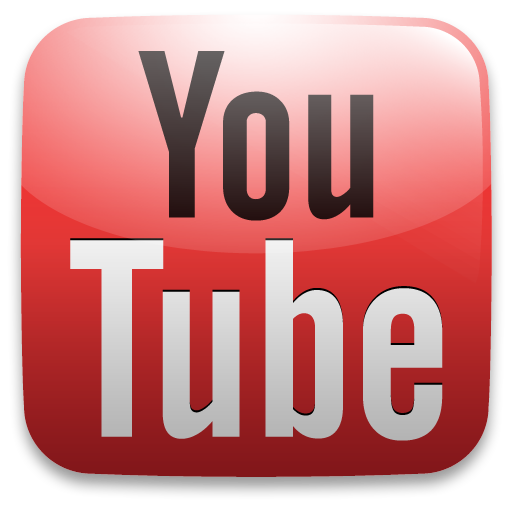 Enjoy this post? Subscribe to our RSS Feed and never miss another! Or sign up to get exclusive VirginiaTechFan.com Sports Analysis delivered straight to your inbox!