Share This Post
In my post game analysis article, some of the readers of our site brought up some great points as to why our team is struggling. A few pointed towards our coaching staff and a few pointed towards personnel. Overall, the two go hand in hand. But after some research, if you really want to know why this team is struggling just take a look at the 2008 and 2009 recruiting classes. The 2008 class would be this year's 5th year seniors while the 2009 class is either 4th year seniors or 4th year juniors.
For the purpose of this article, we're going to remove the coaching aspect and just look at recruiting. Our 2008 class was 31 players full. It was one of our most highly regarded classes and one that featured a lot of depth at key positions. Overall, it was supposed to be a great class yet this group was extremely hit or miss. To simplify it, I broke this recruiting class down into stars, contributors, and non-contributors. Here's how the 2008 class fared.
Stars: WR Jarrett Boykin, WR Marcus Davis, WR Dyrell Roberts, LB Bruce Taylor, RB Ryan Williams
Contributors: OT Nick Becton, WR DJ Coles, TE Randall Dunn, LB Jeron Gouveia Winslow, RB Tony Gregory, LB Lyndell Gibson, DT Antoine Hopkins, TE Eric Martin, OT Vinston Painter, OT Michael Via, FS Eddie Whitley
Non-Contributors: WR Ben Barber, WR Xavier Boyce, QB JuJu Clayton, WR Austin Fuller, DE Isaiah Hamlette, LB Jake Johnson, DE Joe Jones, DE Leon Mackey, WR Derrick McCoy, LB Quillie Odom, ATH Kendrick Presley, DB Peter Rose, LB Allen Stephens, DT Dwight Tucker, DB Lorenzo Williams.
Whenever you go back and analyze a past recruiting class, you never want that bottom group to be bigger than either of two top groups. In this class of 31, 15 of those recruits never made an impact. Nearly 50-percent. Of course, that is used a little lightly in this case. JuJu was our backup for a year, Boyce did play sparingly as a freshman, Hamlette saw some snaps, Jake Johnson was a starter for a few games, and Tucker saw some snaps. But none of those guys stayed through graduation and remained a part of the team.
Even if you take the contributors of that class, most of those guys didn't contribute until late in their careers. Becton has been a career backup until this season, same with Painter. Gregory has been injured most of his career, Dunn has been slow to develop, and Coles spent the first two years of his career buried on the depth chart. Now, he's out for the season to rehab his knee further.
What was once thought to be a great haul for the Hokies has turned into a rather lackluster class. Yes, Ryan Williams was great and Bruce Taylor, when healthy, rivals Vince Hall for the title of best linebacker since 2000. But, a recruiting class should produce stars and depth. This one was very light on both.
For comparison's sake, here's how our 2009 class turned out.
Stars: QB Logan Thomas, RB David Wilson, DE James Gayle, DB Jayron Hosley,
Contributors: LB Tariq Edwards, WR DJ Coles (part of both 2008 and 2009 class), RB Tony Gregory (part of both 2008 and 2009 class), DE J.R. Collins, DB Antone Exum, K Cody Journell, OC Andrew Miller, TE Duan Perez-Means, OG David Wang, DE Tyrel Wilson
Non-Contributors: LB Telvion Clark, TE Tyrell Edwards, OL Kory Gough, DB James Hopper, DB Theron Norman, RB Nubian Peak, DT DeAntre Rhodes, DB Jerrodd Williams
The 2009 class possessed better overall balance. We had better "stars" and our contributors are also a stouter group than in 2008. Out of 22 commits in 2009, 14 of them went on to become either contributors or stars. That is a success rate of 64%, which is a solid rate in recruiting.
That 2009 class held up the end of its bargain but really our two biggest disappointments as far as recruiting classes go has to be 2008 and 2010. 2008 was a spectacular class with 31 recruits. We received a lot of commitments from guys our coaches liked but only a handful of them panned out like we thought.
In 2010, we recruited a lot smaller number with 19 total commitments. How did that class rate? See below.
Stars: CB Kyle Fuller, DT Derrick Hopkins
Contributors: OG Matt Arkema, DB Detrick Bonner, OC Caleb Farris, OG Laurence Gibson, QB Mark Leal, DL Zack McCray, OT Mark Shuman, DE Justin Taylor, LB Chase Williams
Non-Contributors: OL Nick Acree, DB Nick Dew, LB Brian Laiti, TE Jerome Lewis, DB Theron Norman, LB Dominique Patterson, WR E.L. Smiling, QB Ricardo Young.
The biggest problem with the 2010 class wasn't depth; it was the lack of star power. These three classes that I have highlighted makes up our team from our redshirt sophomore class up to our 5th year senior class. The amount of non-contributors that I have highlighted is concerning although it's not unusual for a recruiting class to have at least 30% of the class never play a down.
For Virginia Tech, who prides itself on player development, these three classes were disappointing in a lot of ways. 2009 wasn't as bad but 2008 and 2010 were abysmal.
Just look at the secondary players who never quite made it in Blacksburg.
2008: Kendrick Presley, Petter Rose, Lorenzo Williams
2009: James Hopper, Theron Norman, Nubian Peak, Jerrodd Williams
2010: Nick Dew
Eight busts is a lot for a program to overcome in a three year span. Of course, two of those guys were recruited as athletes (Peak and Presley) but both would probably have been moved to defense.
Overall, these three classes have provided us with some star players (Ryan Williams, David Wilson, Logan Thomas, James Gayle, Jayron Hosley, etc) but we've had a lot of misses. This leads to more of your 2011 and 2012 classes playing before they should and it affects a team in numerous ways.
What bothers me most about these three recruiting classes is that some players left without a need to. Yes, Jake Johnson struggled as a backer but had he stayed he could have continued to be a key role player. Telvion Clark is another player I wish we could have retained, even though he violated Virginia Tech's so many strikes and you're out policy.
There's a lot of talent that never played a down for one reason or another that could have been an asset on our team this season. To me, every problem you have in college football can be traced back to recruiting. It's the lifeblood of your program. If recruiting falters, you're on the field performance falters. Do you think Nick Saban could have taken these three classes to a National Title? No. Not even his highly paid staff at Alabama could win 14 games with this group.
Virginia Tech needs to bring in a higher caliber prospect and surround them with quality role players.  Not everybody we recruit needs to be a highly touted, extremely highly rated prospect.  But, finding guys who are going to stay here and work hard throughout their entire career is a must.  Busts happen and players do transfer and leave occasionally.  But Tech is currently at a low point for star power.  Logan Thomas is our most well known resource but he has played poorly this season.  Kyle Fuller on defense hasn't been much better.   Our 2007 defensive unit with Vince Hall, Xavier Adibi, Macho Harris, Brandon Flowers, and Chris Ellis had more playmakers on one single unit than our entire team here in 2012.  That's a major concern going forward this season.  At this point, players need to step up and make a name for themselves.  We'll just have to wait and see if any of them do. 
Follow us on our Social Media Sites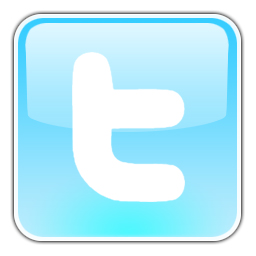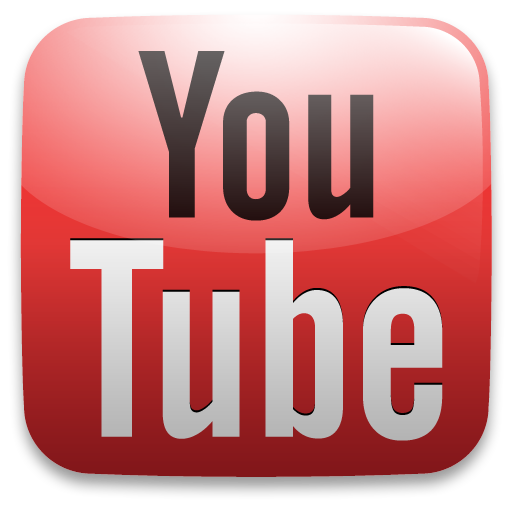 Enjoy this post? Subscribe to our RSS Feed and never miss another! Or sign up to get exclusive VirginiaTechFan.com Sports Analysis delivered straight to your inbox!