Share This Post
Yesterday was a historic game for Virginia Tech. Thankfully, I mean that in a positive way. The Hokies overcame an early 20 point deficit, which is the largest comeback in Frank Beamer's career. JC Coleman ran for 183 yards, the most by a true freshman under Beamer. All of that added up to a 41-20 victory that left Virginia Tech fans feeling relieved of what could have been if the team hadn't rallied in the 2nd quarter.
Last night, as I watched the defensive struggle that was the LSU vs. South Carolina, I was debating on how I would write this article. Yesterday's game was our first true glimpse at Virginia Tech football since Georgia Tech. But, at the end of the day, it was just Duke. Sure the Blue Devils have improved since Coach Cutcliffe took office down in Durham. But, the talent gap on the sidelines was still fairly wide, especially on defense.
As much as I want to write an extremely positive article today, lavishing this team with praise I can't. We beat Duke the way we should beat Duke over the final three quarters. However, we still can't seem to figure out how to start football games. At the end of the first quarter, Duke led 20-7. We gave up 20 points to Duke in the first quarter. Had Cutcliffe actually been a little more aggressive with his playcalling, that score could have been a lot worse. We held them to two field goals. What if those were touchdowns? It could have been 28-7, easily.
Duke also shot themselves in the foot repeatedly in the 2nd half with penalties and poor field awareness; like on that one reception in the back of the endzone that was less than an inch away from being a touchdown. At this point, I think it's time to understand that we are who we are this year. Antone Exum is a liability at cornerback and it scares me that he'll have to defend Nuke Hopkins and Sammy Watkins next weekend. Kyle Fuller is just not 100% healthy and it shows in his ability to tackle or lack thereof this season.
I will admit that our defensive line was phenomenal yesterday. Luther Maddy played his nuts off, as Bud Foster would say. James Gayle finally resembled the Gayle of last season. J.R. Collins and Derrick Hopkins also played extremely well.
Offensively, you have to be ecstatic about our running game finally clicking. J.C. Coleman ran for 183 yards on just 13 carries. That included an electric 86 yard run after a turnover on downs by Duke. Going forward, the Hokies need to use more zone-read with Logan Thomas on the inside and JC on the outside. Also, with Joey Phillips blocking like he did on Saturday, I would be for more I-formation sets as well. We need to get back to being a power running team and that would be a major step in the right direction.
Lastly, Marcus Davis had a tremendous afternoon with five catches, 144 yards, and two touchdowns. Both touchdown receptions came from 42 and 47 yards out, respectively. With somewhere between five and seven games left this season, Davis is 415 yards away from being our first ever 1000 yard receiver. Not bad Mr. Davis, not bad. Let's just hope his shoulder doesn't end up being much of a problem going forward this season.
Next: Clemson Tigers
Clemson had a bye week this weekend so they'll enter next week's game with two weeks to prepare for the Hokies. Honestly, I'm not expecting a win next week. Clemson's offense is too high-powered and our secondary is as holy as Swiss cheese. That just spells doom, especially since they have a running back that's worth a damn in Andre Ellington as well. If we can keep Clemson under 40, it would be a major moral victory.
_______________________________________________________________________________________

Hokie Fans! Do You Use a Smoker or BBQ for Pork or Beef? Or Do Any Type of Grilling?

Check out this Must Have tool for Handling and Shredding Smoked Pork or Beef.

Alsing Meat Claws
- These meat handler forks make shredding smoked pork or shoulder a breeze.

The folks at Alsing are offering Virginia Tech Fans the chance to get them on Amazon
at a 30% discount with Promo Code 'MEATCLAW'

Their only ask in returns is that you leave an honest review on Amazon once you purchase and use them!
______________________________________________________________________________________
The only way we win is in a shootout but that means we'll actually have to score in the 1st quarter, something we struggle to do. This is just a bad matchup with team that has superior talent at their stadium. Plus, they're coming off a bye week with extra time to prepare. I'm never one to count out our team but our guys will need to play balls deep to win next weekend.
The ACC Chase
With Miami's loss to UNC on Saturday, it's actually put the Hokies in great shape to win the division. Miami may be without starting quarterback Stephen Morris for a few weeks due to an ankle injury. The Hurricanes next two opponents are Florida State and Virginia Tech. Both games are home games for the Hurricanes. But, without Morris they'll have to depend on Ryan Williams, the transfer from Memphis, to be accurate and lead this offense.
Morris struggled mightily yesterday so who knows how much of a blow the loss of Morris could be. But, if Miami loses to FSU, the Hokies just need to beat Miami, BC, and UVA to go to Charlotte. UNC is ineligible and Duke will lose a few more games this year. UNC can go 6-2, technically win the division, but 5-3 Virginia Tech would go to Charlotte.
Then you're in a one game playoff to play in a BCS bowl, which means anything can happen (the Atlanta Braves proved this).
So while beating Clemson or FSU would be nice and helpful, neither is a must win game at this point. Beating Miami this year is a must because they're the only other team that has a chance at this point. You also don't want to rely on UVA or Duke (Miami's last two opponents) to have to beat the Hurricanes. Neither of those teams are trustworthy, although both could upset the Canes given the opportunity.
Follow us on our Social Media Sites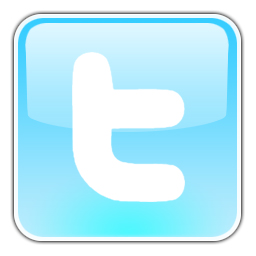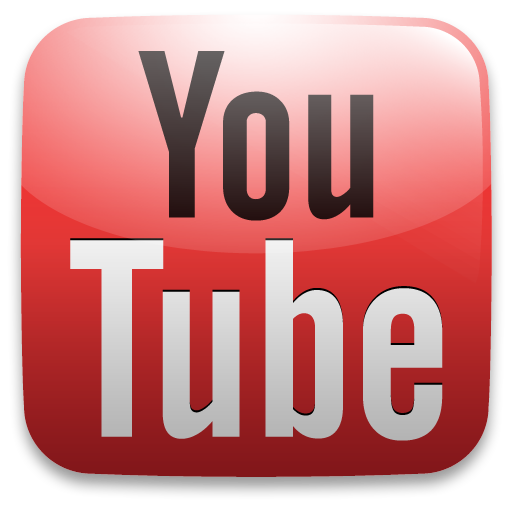 Enjoy this post? Subscribe to our RSS Feed and never miss another! Or sign up to get exclusive VirginiaTechFan.com Sports Analysis delivered straight to your inbox!