Share This Post
In the 2013 class, the Hokies will likely sign two quarterbacks in February.  Bucky Hodges is a 6'5", 220 pound dual-threat quarterback with a good arm and good mobility.  He's similar to Logan Thomas in size but Hodges is much more athletic when it comes to moving in the pocket.  He's quick and agile, similar to Bryan Randall, only about three inches or so taller.  Carlis Parker is a dynamic lefty with great speed but average mechanics.  He's a tremendous athlete with sub 4.4 40 speed.  At the very least, Parker will be a good wide receiver for the Hokies.  But, he'll have the first say in this multiple year QB battle since he'll enroll in January to compete in spring practice. 
So, what does that mean for this 2014 class?  Well, the Hokies do not need a quarterback in this class.  But, taking a QB/ATH, maybe similar to Parker in 2013, would give the Hokies a few options.  Below I will outline a handful of players the Hokies are pursuing or might pursue.  Obviously, these are not all the names that Tech is recruiting.  I don't have any insider access to the staff to have those names. These are guys who have VT offers currently or I have discovered from watching countless hours of YouTube high school film. 
William Crest - 6'2", 195 - Baltimore, Maryland
If Virginia Tech wanted to bring in a top notch QB, Crest (pictured above) is probably the guy at the top of the list.  However, he does hold a good amount of offers already with more on the way.  As it stands, Maryland, Ohio State, UTEP, UVA, Virginia Tech, and West Virginia have already offered.  From an evaluation standpoint, Crest is more of a pro-style QB with the ability to move in the pocket.  He'll never be a scrambler but he does have decent, likely 4.7ish 40 speed.  From a passing perspective, he has a good arm, good mechanics, and good footwork.  His ability to move in the pocket and keep his eyes downfield is also a huge plus, especially since I'm watching sophomore film.  Very few sophomore QB's can run and look downfield to find an open man. The knock on him, from those who have seen him play, is his decision making, which is tough to gauge on film. 
Right now, I think Ohio State and maybe West Virginia are in the best shape in his recruitment.  But, Crest hasn't taken a whole lot of visits yet.  Hopefully he makes it down to Blacksburg for our Junior Day after the season. 
Caleb Henderson - 6'3", 223 lbs - Burke, Virginia
If the Hokies wanted to stay in-state in 2014, their best option would likely be Henderson out of Northern Virginia.  Henderson attended Tech's summer camp in July and overall, I thought he was a solid QB prospect.  He's not a guy that's going to impress you with his physical tools but he does standout when you see him throw the ball.  He has a good arm, good vision, and good accuracy.  He looks more like a game manager who could make some plays in his upperclassman years. 
As far as recruiting goes, I don't know where Henderson is leaning.  Right now, neither in-state school is looking like a quality destination.  Both schools are bringing in quarterbacks in 2013 and UVA signed a four star in 2012 as well.  But, I think Virginia Tech has a shot if they actively recruit him.  The depth chart may be a tough sell but no local school can offer immediate playing time, which helps. 
Wilton Speight - 6'6", 217 lbs, - Richmond, Virginia
Speight was originally a 2013 recruit but he reclassified to 2014.  Honestly, that was a good move since he'll be able to play a full season before turning 19 years old, which is the cutoff in the VAHSL.  After viewing his film above, I like Speight as a potential quarterback option in next year's class.  He's good in the pocket, possess a quick release, and he makes good decisions.  Overall, he's a good prospect.  What's going to hurt him is his his lack of strength in his arm.  He just doesn't put a lot of "umph" on the ball, if you will.  That's certainly a concern since the Hokies last two quarterbacks, Tyrod Taylor and Logan Thomas, have rockets for arms. 
If the Hokies do offer, Speight would commit on the spot.  He's a VT fan and it's clear that the Hokies are his number one.  But, Speight may have to wait awhile on an offer just because of the quarterback situation we have. 
Trace McSorley - 6'0", 185 lbs - Ashburn, Virginia
For Virginia Tech, this may be a bit of a reach.  But, McSorley already holds a Boston College offer and he's clearly a good athlete on film.  The block he throws at the 48 second mark is just terrific.  Obviously, Trace probably isn't a quarterback in college unless he plays at the FCS level.  To me, he looks like a slightly more athletic Trey Gresh.  But, he could be a fantastic safety or slot receiver with the right development. 
I don't know where Virginia Tech stands here but the Eagles seem to be the early favorite.  Of course, they're the only ones who have offered so far according to Rivals.com. 
_______________________________________________________________________________________

Hokie Fans! Do You Use a Smoker or BBQ for Pork or Beef? Or Do Any Type of Grilling?

Check out this Must Have tool for Handling and Shredding Smoked Pork or Beef.

Alsing Meat Claws
- These meat handler forks make shredding smoked pork or shoulder a breeze.

The folks at Alsing are offering Virginia Tech Fans the chance to get them on Amazon
at a 30% discount with Promo Code 'MEATCLAW'

Their only ask in returns is that you leave an honest review on Amazon once you purchase and use them!
______________________________________________________________________________________
William Ulmer - 6'1", 190 lbs - Washington D.C.
Of everybody on this list, I think Ulmer might be the best fit for the Hokies.  Later on we'll discuss DeShone Kizer, who is maybe 1.b. in this category.  Ulmer is out of Washington D.C. and is more of a dual-threat type.  Although, he's not a run first quarterback.  He does have good mobility and seems to have great control of the offense.  The only knock I can find on him is his overall size.  At 6'1", he roughly the same size as Tyrod Taylor and Bryan Randall.  That doesn't really affect us but it may cause other teams from showing a lot of interest. 
Ulmer has already picked up offers from Boston College, Maryland, North Carolina, and Syracuse.  A host of other teams, including Virginia Tech, have shown interest. 
Jalen Brady - 5'11", 213 lbs - Grand Ledge, Michigan
This is a way longshot but after watching Brady's film, I like his poise as a quarterback.  He's not a scrambler, running a 40 in 4.85 seconds.  But, he moves well in the pocket, can find the open man, can sling the rock, and shows good accuracy.  He reminds me a little of Russell Wilson although he's just not quite as athletic.  Virginia Tech doesn't recruit Michigan so I doubt there's been any contact here but Brady is interested in UVA so you know distance isn't a major factor.  I doubt VT will pursue for multiple reasons but Brady could be that Mark Leal type who ends up being a backup QB for somebody for a few years before grabbing the reins as a starter in his junior or senior year. 
DeShone Kizer - 6'4", 215 lbs - Toledo, Ohio
If I could call up Shane Beamer and tell him to offer anybody on this list, Kizer would probably be my pick.  He's very similar to Bucky Hodges in the way he plays quarterback.  He has the arm strength you want, the mechanics you want (although his motion is a little elongated but it can be corrected), and he has the mobility we desire in our quarterbacks.  This kid would be a tremendous fit in our offense.  I wish I had more film on him than the minute and a half bit that's listed above.  But, just from that piece you have to be impressed with his physical skills.
As far as recruiting goes, Kizer holds offers from Boston College, Bowling Green, Illinois, Louisville, Nebraska, Syracuse, and Toledo.  He'll likely earn a lot more by this time next year. 
Jason Driskel - 6'1", 185 lbs - Oviedo, Florida
If that last name sounds familiar, Jason is the younger brother of Jeff who is currently the starting quarterback for the Florida Gators.  So, obviously, anybody who recruits him will have their work cut out for them if the Gators start snooping around.  I really don't expect the Hokies to get involved here even though Tech did offer Jeff Driskel in high school.  Jason doesn't quite have the same skill set and right now, he's about two inches shorter than his older brother.  But, he does look decent on film and could be a guy you monitor for a few months until your QB situation sorts itself out. 
Chivarsky Corbett - 6'5", 190 lbs - Tampa, Florida
A sleeper that some teams will monitor this season and next is Chivarsky Corbett out of Florida.  He's a dual threat quarterback with good length and good mobility.  He also has some of the most annoying animations in his film that I've ever seen but I won't hold that against the kid.  Overall, he seems to have good potential but he's a guy that would need to put on some weight at the college level.  He's just too thin right now.  Also, he'll need some time to strengthen his left arm before he could see any meaningful playing time.  Going forward, I would like to see VT evaluate him just because he has the size to play either QB, WR, or Safety. 
Follow us on our Social Media Sites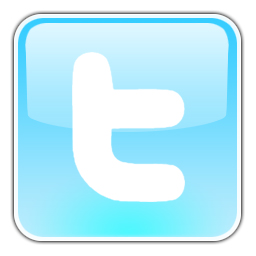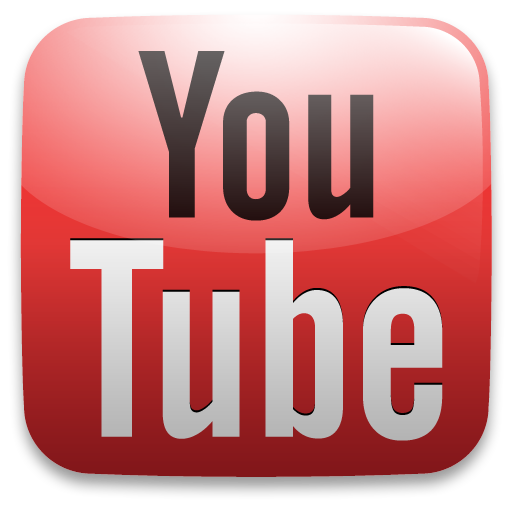 Enjoy this post? Subscribe to our RSS Feed and never miss another! Or sign up to get exclusive VirginiaTechFan.com Sports Analysis delivered straight to your inbox!