Share This Post
The Hokies enter their first true road test of the season 2-0 while the Panthers have hobbled their way to an 0-2 start.  Still, Pittsburgh is a talented team despite their lackluster offensive output so far this season.  As week three commences, we return with our 3rd installment of our Virginia Tech Fan Roundtable series.  This week, we are joined by Chris from Gobblercountry.com.  A big thanks to Chris for helping us out this week.  If you don't mind, please give him a follow on Twitter and of course check out his blog over at Gobbler Country.  Alright, let's talk Virginia Tech football.
1. Even though the Hokies beat Austin Peay by 35 points, is there any reason for concern after a lackluster performance against a cellar-dwelling FCS team?
HokieG: Not yet.  These first 2 games involved some unusual scheduling, quirky opponents, and frankly the Hokies have looked good on defense and mediocre on offense – exactly what we expected.  Logan Thomas hasn't been as sharp as we expected but considering his new supporting cast I think we still need to give him a few more games of slack before we worry.
Remember we lost to the FCS team 2 years ago so a 42-7 win is not the end of the world.  This weekend's game vs Pitt on the road will be much more telling.
JustinC: I really don't think we should dwell on the negatives too much in this case.  Rewind back to 2010 when Virginia Tech lost to JMU on the same short-week deal.  A lot of HokieNation was in panic mode but that team bounced back to win the ACC Championship.  While I would have liked to have seen some dominance on Virginia Tech's part, just to get the backups some extended reps, I don't think you should put a whole lot of stock in this performance alone.  If Tech struggles in the same area this weekend then yea, there will be some major concerns going forward.
Bryan: I definitely don't think there is a reason to panic, however, some things in the Austin Peay game are a concern. We need to settle on an offensive line. Offensive line plays needs cohesion. I realize Miller was injured but we need to settle on a right guard. The running game will eventually take off. The two young running backs are fine.
Chris: Yeah, I think there is some legitimate reason for concern. For those of us who watched the game, it was a painful affair. Even though the Hokies won by 35, they weren't truly dominant for most of the game. Offensively, the line got very little push in the run game. There were some mistakes defensively (missed tackles and blown coverages). The play-calling at times was as bad as Hokies remember it being several years ago. The worst thing is the appearance that we played to the level of our competition, something we've seen twice already in two games this year, and many times in the past. I think that those are all legitimate concerns going forward. But it's not all gloom and doom. We haven't breezed through it, but we are 2-0, and at the end of the year, the only thing that counts is your record...oh, and that you play in the SEC.
Virginia Tech vs. Bowling Green Tickets | Virginia Tech vs. Cincinnati Tickets
Virginia Tech vs. Duke Tickets
2. Now that the Hokies have completed 1/6 of their regular season, what offensive or defensive units have exceeded your expectations?
HokieG: The safeties – Keyshoen Jarrett and Detrick Bonner - have probably exceeded mainly because they jump off the screen with playmaking.  But they really haven't been tested with a good passing defense.  Jack Tyler would be the other guy that has exceeded my expectations.  I'm also bullish on A.J. Hughes the punter, as long as you block out his dropped punt early in the GT game.
JustinC:  I don't think any unit on offense has succeeded expectations so far.  Logan Thomas has been good in spots, albeit a tad inconsistent at times.  The wide receivers have shown some flashes, the running backs have looked good when given the opportunity to succeed, and the offensive line has done OK for the most part.  Defensively though, I really like how our linebackers have played.  Jack Tyler is just a tackling machine at MIKE linebacker and I think he'll keep the starting job even if Tariq Edwards makes his way back from injury this season.  I'm still waiting for the defensive line to have a breakout performance but to their credit, our first two opponents were extremely run heavy offenses.  We'll see what that group can do against Pittsburgh this weekend, as the Panthers will likely throw the ball 25-plus times on Saturday.
Bryan: On offense, Corey Fuller of the wide receiver corps has been the most pleasant surprise. No one was expecting him to step up and have to contribute this much but he has and now he is an indispensable part of the offense. On defense, I have to say linebacker. With two starters (Edwards and Taylor) missing time, Jack Tyler has been his usual reliable self. Chase Williams has gotten an opportunity and performed well. The biggest boost for this unit: senior Jeron Gouveia-Winslow. He has finally put everything together and become a good player. The potential was always there but you were always left feeling they could improve the position with someone else. He is flying all over the field this year and an important part of the defense.
Chris: I guess the most complimentary thing I can say about this team is that they defended Georgia Tech the best I can remember them doing since Paul Johnson stepped on campus. That and Logan Thomas is clutch. He is unfazed by pressure. The plays he makes in crunch time are proof positive that he's exactly the kind of quarterback you want. Also, this isn't an entire unit, but if Corey Fuller were in fact a unit, I would say he exceeded my expectations. The other receivers? Not so much. They've been average. But Fuller all by himself has been our second-best offensive player to date. I think that's pretty amazing considering there were doubts about whether or not he could be our FOURTH receiver coming into the year. He's answered that question emphatically. He went from a no-name to a legit NFL prospect (according to NFL scouts at the GT game) in one game.
3. Through two games, Virginia Tech is 74th nationally in rushing. How much of a concern is it that the Hokies haven't established the ground game yet?
HokieG: This is probably my biggest worry.  Michael Holmes passes the eye test for me.  J.C Coleman is going to be a great player but is green and had that early fumble Saturday.  The whole 'run game operation' hasn't kicked into 100% efficiency yet (offensive line, tight ends, running backs) and Virginia Tech isn't successful without a good run game operation.
There is still time and promise that it will come together and don't think we should panic yet.
JustinC: Our whole offensive philosophy is based on our running back being able to pickup yards on the ground.  Now, before we panic, Michael Holmes and JC Coleman have been productive at running back but neither has seen a whole lot of reps.  Holmes has just 22 carries this season through two games.  Coleman only has 10.  Both have shown some flashes but I would like to see a more consistent effort from those guys and our offensive line.  I think this is another one of those moments where we, as a fanbase, just needs to be patient and wait for these guys to "click."
Bryan: This is a concern. While the days of being a primary running team are gone, after all, football is a passing game now. But the Hokies thrive off running the ball to set up the pass. As talented as Logan Thomas is, they need to throw first to set up the run. That is a strength, use it. Be flexible. Part of the running game's problem is the offensive line. The more they play together, the better the running game will be. It did seem lackluster last Saturday against an inferior opponent, though.
Chris: Huge. I think that is the biggest concern to date. I can't for the life of me understand why we didn't try to run the ball into the ground against Austin Peay. I understand we had limited success, but we really needed to establish Holmes and Coleman, and allow them to get comfortable for when we'll need them later. We've heard so much about a feature back in the last few days. I don't really care if it's one guy, two, or even three, as long as they're moving the chains and doing enough to threaten another team with the run game. But to do that they've got to get carries, and this was the perfect opportunity to do that. So I think our biggest issue is two-fold: 1. The concern about our run game and how effective we can be, and 2. The concern about calling enough plays for the young running backs, and calling ones that will work.
4. Pittsburgh is 0-2 on the season but the Panthers hold a three game winning streak over the Hokies. Is there any reason for concern heading into this weekend's matchup?
HokieG: The reason for concern is memories of all the beat downs we took from the Pitt back in the Big East days.  For whatever reason, playing Pitt always made me nervous, even more so than playing Miami.  One of my personal worst losses in VT history was when we lost at Pitt in 2004 24-17 the week after beating #2 Miami at home 31-7.
But putting the past aside, I think Pitt is a better team than their results have show the first 2 weeks.  They had some bad breaks that killed drives against Youngstown State (which is probably a pretty good FCS team) and then had a short week road game vs Cincy.  They aren't void of talent and if the Hokies come out inept on offense the game could be close.  I'll be living my Big East Pitt nightmares all over again.
JustinC: Whenever you're playing another BCS school, there's always reason for concern.  But, Pittsburgh has struggled mightily this season.  They've lost to an FCS opponent in Youngstown State and Cincinnati beat them in very similar fashion to how we beat UVA last year.  The Panthers are better than their 0-2 record but I just don't think they have to horses to beat us this weekend.  Could they keep it close?  Yes, but I just don't see Tech losing this game unless we turn the ball over a lot and just really play some bad football.
Plus, Pittsburgh's pass protection is pretty poor and the strength of our defense is in the front seven.  You know Bud Foster is going to try to force Pittsburgh to pass, which eliminates their power running game.  If our offense can score a few touchdowns, VT should emerge with a 3-0 record this weekend.
Bryan: Bud Foster said it best, Pitt is a wounded animal. And they aren't bereft of talent. They have talented players. Coaching turnover has been an issue there. They have just enough weapons of offense to concern you. Pressure Sunseri early and the game is over. He gets rattled way too easily. Traveling to Pittsburgh has always been tough, Saturday will not be an easy game.
Chris: Yeah, I think there is one concern with Pitt, separate from the concerns I've listed above. If the Hokies don't take Pitt seriously, they could very easily lose. I think those of us that are realists understand that Pitt isn't as bad as they've played over the last two games. Likewise, the Hokies haven't played as well as many projected in the pre-season. So as Bud Foster said this week, they are like wounded animals, and the Hokies need to watch out. The Hokies are certainly the better team, and no one will argue that, but it's all about what you do when you hit the field. If that wasn't the case, sports wouldn't be any fun.
5. Lastly, what's your prediction for this weekend's Virginia Tech vs. Pittsburgh game?
HokieG: Fairly close game.  VT 20 – 10 Pitt.

JustinC:  The weather in Pittsburgh on Saturday should be beautiful with a high of 72 and light winds.  So, I think this will turn out to be somewhat of an offensive game.  I'm taking Virginia Tech by 14 and guessing 34-20.
Bryan: Hokies 24 - Pitt 9
Chris: I went back and forth between 27-10 and 27-17, but I'll go with the latter. Tech will play just well enough to win and the the Panthers will show they're not the worst team in the universe, contrary to the popular opinion on Twitter.
Follow us on our Social Media Sites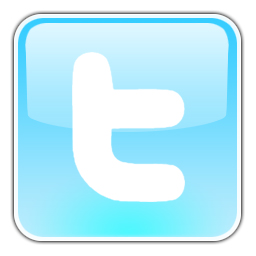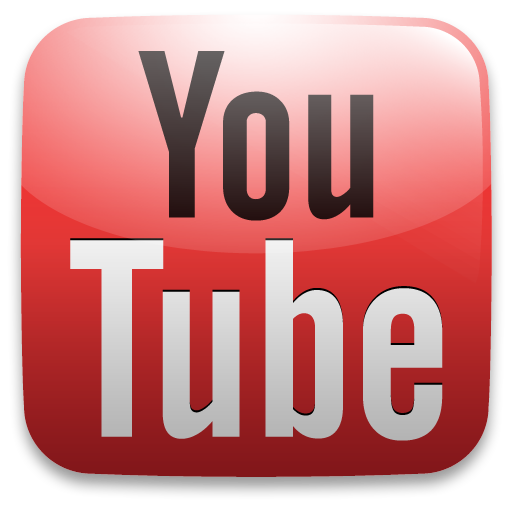 Enjoy this post? Subscribe to our RSS Feed and never miss another! Or sign up to get exclusive VirginiaTechFan.com Sports Analysis delivered straight to your inbox!