Share This Post
Last week's loss to Pittsburgh was disappointing on a number of levels.  It ends Virginia Tech's road victory streak and our perfect record over the Big East since joining the ACC is gone as well.  But, every team is due for a bad game so it's up to Virginia Tech to bounce back and take care of business this week agaisnt the Bowling Green Falcons.  Joining us this week on our weekly Roundtable Q&A are two bloggers from the Virginia Tech blog "The North Endzone."  Take a minute to visit their website and feel free to follow them on Twitter as well.  Now, let's get to the questions!
1. In last week's Q&A, everybody picked the Hokies to beat the Panthers. So, how shocked are you that the Hokies were physically mauled in this loss?
HokieG: I wouldn't call it shocked, but surprised. I alluded to it last week, I've seen Virginia Tech go to Pitt so many times over the years and come back with a spanking, that part of me saw it coming. Some teams just don't match up well with others (for example, I've always thought we've had Miami's number).
But I think this loss didn't have much to do the program's history. More to do with the Hokies completely overlooking an 0-2 team with decent BCS conference caliber talent that really didn't want to be 0-3.
I re-watched a lot of the game last night, and it really is surprising how many things Virginia Tech did poorly, and that is what is surprising. The 4 turnovers, the woeful offensive line, Logan Thomas's play, the invisible RBs, and the porous defense – any one of those things would have been a surprise. But the Hokies were bad everywhere in one game.
JustinC:  Honestly, this was a trap game for us.  Pittsburgh entered the game 0-2 while the Hokies were coming off a virtual bye week against Austin Peay.  The Panthers needed a win and they played at their absolute best while the Hokies sleptwalked their way through the first two quarters.  Still, Tech is the better team and it was disappointing to see so little effort from a defensive group that prides itself on being a bunch of blue collar players.  I would say I was more disappointed than shocked.  Pittsburgh is much better than their record indicates.  Who knows, Virginia Tech and Pittsburgh could play again in the Orange Bowl if the cards fall right.  A two or even three loss team could win the Big East this year.
BryanM: Yes. The biggest surprise was the Hokies getting dominated up front on both sides of the ball. We knew Pitt wasn't as bad as some thought, however, they shouldn't have beat Virginia Tech up on each of the lines. That is definitely a concern as we move forward.
C Gally: At the time, we were very shocked. We didn't just lose that game: we got outplayed in every sense of the word. BuIn retrospect, our season feels like an M. Night Shyamalan movie. If you go back and watch our first two games, you feel pretty stupid for not figuring out how it ends.
BDubs: Very. There is no excuse for losing to a team that previously lost to Youngstown State and got blown out by Cincinnati. I blame Notre Dame. Those jerks jump conferences and then it's beat down by the Big East on the ACC. But in all seriousness, I am surprised about the defense - Bud's boys just don't do that. Offensively? Definitely not surprised. It's been a bigger letdown than a sneeze that goes away at the last second.
2. After throwing three interceptions and completing just 45% of his passes, how concerned should we be with Logan Thomas's accuracy and mechanics at this point?
HokieG: Well, I'd say I'm starting to get concerned. If it was 1, maybe 2 games it could be overlooked. But 3 games now he's looked shaky in terms of accuracy and mechanics, which is really surprising.
I think one of the posters below said it best (somewhat tongue-in-cheek): I want to see the credentials of that off-season coach Logan worked with. Obviously it's not all Logan, he's getting pressure, there's no running game to lean on (besides himself), and Jarrett Boykin and Danny Coale are gone. Hopefully things will turn and start to click, but yes I'm concerned.
JustinC: I don't think it's a major concern yet because the mistakes he makes are easily correctable.  The footwork is something that will improve through reps in practice and he just needs to continue throwing to all of his receivers.  But, if Logan struggles again this weekend against Bowling Green, I think it's time to put our finger on the panic button.  We need him to be superman this year for our offensive to excel and if he's not, we may wind up back in the 100's in total offense again.
BryanM: Each week it becomes a bigger concern. The rust issue isn't applicable here. He had all spring and summer to work with these WRs. Miscommunication is not always at fault either. Thomas just keeps missing wide-open WRs. He proved last year he can bounce back from a miserable game. He needs to start his turnaround this weekend. The Hokies need to build some positive momentum before the schedule gets tough and stays tough.
C Gally: I'm not a breaker-downer of tape or anything, but I'm not that worried about his actual mechanics in the pocket. What concerns me is how his mechanics change when he is under pressure. Throwing off his back foot or accross his body. Not stepping up in the pocket. It becomes an issue when he's hurried, and he doesn't seem to have the precense of mind to correct it.
BDubs: I think everyone was expecting way too much out of the Tank Engine in his second season. He lost his top two receivers and a first round pick running back. Bottom line: I think he is just trying to do too much right now because he feels the pressure is on him to carry the offense. And rightfully so - it really is because we don't have those same play makers. Last year, he didn't throw this wildly, so I fully expect him to rebound. He just needs to stop thinking too much and put the ball where it needs to be and make smarter decisions when under pressure.
3. What's your overall confidence level going forward this season? Can the Hokies get back to 10 wins or will this be another season like 2003?
HokieG: Based on where we sit right now, I don't feel confident about 10 wins just looking at it logically. Assuming we lose to FSU and Clemson (of course we could win one of those, but not counting on it), that leaves 7 remaining regular season games. Now there are a lot of bad teams in that remaining 7, but the Hokies would need to sweep those then get a ACC Championship win or bowl win to get to 10.
Pretty tall order, but we've seen Virginia Tech rally before and turn seasons around.
JustinC: I agree with HokieG, 10 wins looks unlikely but you should never say never with this team.  10 wins looked unlikely in 2010 after our loss to JMU and that team turned it around and won 11 straight.  But, this team has a lot of work to do before we can begin to even think about winning 10 games for a 9th straight season.  Let's get by Bowling Green and see where we stand.
BryanM: Can the Hokies get back to 10 wins or will this be another season like 2003? I don't think this season will be a free-fall like 2003, but I do look at this team and see an 8-4 regular-season record. Just a lot of holes and inconsistencies. Hopefully they start correcting some of that in the coming weeks.
C Gally: Confidence is lower than any time since '03. Again, we didn't just lose the game. We got exposed as a football team with issues everywhere except the waterboys. We can certainly get to 10 wins if we get a few breaks and win a bowl game (a very big stretch, I understand). We've come back from early season losses before, but this one felt different. It wasn't close, and we have a long way to go.
_______________________________________________________________________________________

Hokie Fans! Do You Use a Smoker or BBQ for Pork or Beef? Or Do Any Type of Grilling?

Check out this Must Have tool for Handling and Shredding Smoked Pork or Beef.

Alsing Meat Claws
- These meat handler forks make shredding smoked pork or shoulder a breeze.

The folks at Alsing are offering Virginia Tech Fans the chance to get them on Amazon
at a 30% discount with Promo Code 'MEATCLAW'

Their only ask in returns is that you leave an honest review on Amazon once you purchase and use them!
______________________________________________________________________________________
BDubs: Our schedule is soft enough to where we can get 10 wins. The ACC (sans FSU and Clemson) is a joke, so there is plenty potential to reach 10 wins. However, I am not confident about ANY game at this point. We could just as easily lose to teams like Bowling Green, Duke, and UVA. It's a toss-up at this point and to be honest, I'd rather we not win 10 games because then it reinforces Frank's complacency (another story entirely!).
4. Switching gears, what would you like to see this weekend against Bowling Green both offensively and defensively?
HokieG: Offensively, pretty simple – running game. Got to get it cranked up, both offensive line and running backs. We need that operation geared up.
On defense, well I'd like to see the defensive line really be dominant. The LBs and DBs have depth issues, and should play better than last week. But the D-Line was supposed to be dominant and they were handled last week by Pitt. They need to turn it up this weekend and take over the game.
JustinC: I want to see effort and execution on both sides of the ball.  We really haven't had either for two weeks now.  Plus, we need to find our identity on offense.  Can we run the football consistently?  If not, then we need to find a way to use the passing game more to help open up some lanes.  We've always been a team that utilizes and lives off of play action.  When we can't run the ball, those play-action passes are useless. You can't transform an offense overnight but tweaking some of the routes and utilizing more quick passes may help open up the running game.
Really, I just want to watch a football team that appears to be worth a damn.  That's what made week one fun.  Since then, not so much.
BryanM: I'd truly love to see a blowout. A blowout from the start. Like to see Thomas hit some big throws down the field and help jumpstart this running game. And I'd love to see Foster unleash hell on the opposing offense. Let's give that defense some of their swagger back.
C Gally: Offensively: Better... everything. The o-line has to be better. Logan Thomas needs to get his head straight. The receivers need to catch the ball (usually a prerequisite to becoming a receiver). And the running backs need to step it up. Oh, and I'd like to see the entire offensive coaching staff replaced by the end of the game.
Defensively: Turnovers. Clearly, they change the game, and we need to start forcing them. If anything, just to get the defense off the field for 4 plays.
BDubs: On offense, we need to see some life from our offensive line. I have no idea how those guys are graded, but it must be on a curve because all but one of them graded above 80 vs. Pitt. I'm not even sure how that's possible. So, I want to see some unity and some ANGER from them (but since Newsome coaches them, I doubt it happens). It would also be nice to get our running backs more than 8 carries in the game and try and develop a running game. It's pretty obvious that if you develop a running game then the passing lanes open up - just ask Pitt! Defensively, I want to see some big hits, turnovers, and to hold Bowling Green's RB to under 100 yards. I have faith that Bud's defense will right the ship this week and hold Bowling Green to under 300 yards.
5. What's your prediction for the Virginia Tech vs. Bowling Green game?
HokieG: Virginia Tech 23 – 10 Bowling Green. Looking at the schedule, Bowling Green looks like one of the tougher games left.
JustinC: Bowling Green is a good football team.  They don't have the athletes we do but they're experienced and they gave Florida all they could handle earlier in the season.  I got Virginia Tech 24, Bowling Green 20.
BryanM: I think Bowling Green is a much better opponent than Austin Peay. That being said, they aren't as good as they were several years ago when they had Urban Meyer. I believe the Hokies win this 38-7 and dominate from the start.
C Gally: The game is going to be closer than anyone wants, which is probably expected right now. 21-14 Hokies.
BDubs: 3-0, Hokies. Only kidding...but it wouldn't shock me. In all seriousness, we are back in Lane and our boys will be hungry. Remember this team was tough against Florida. I expect a 24-6 win for the Hokies.
6. Bonus Question. Who wins this Saturday's Clemson at Florida State matchup?
HokieG: Going with the 'Noles, but mostly happy to see the ACC in the spotlight. Florida State 31 – 20 Clemson.
JustinC: I've thought about this a lot this week and I think Clemson pulls out and upset on Saturday.  Florida State is good team this season but let's not get carried away with the National Championship talk just because of a blowout win over Wake Forest.  Clemson has been disrespected all season so I think they leave Tally with a big W on Saturday.
BryanM: I believe FSU wins. I think they have more talent on defense than Clemson. Offensively, they are close, but I think Clemson is a little better there. On defense, FSU will do enough to slow down the Tigers and that will be the difference.
C Gally: Clemson. Because I hate Florida State slightly more.
BDubs: FSU. Because I hate C Gally and want to pick against him.
Follow us on our Social Media Sites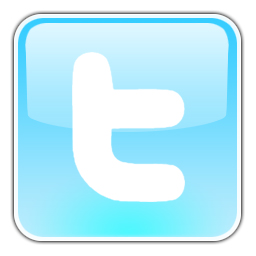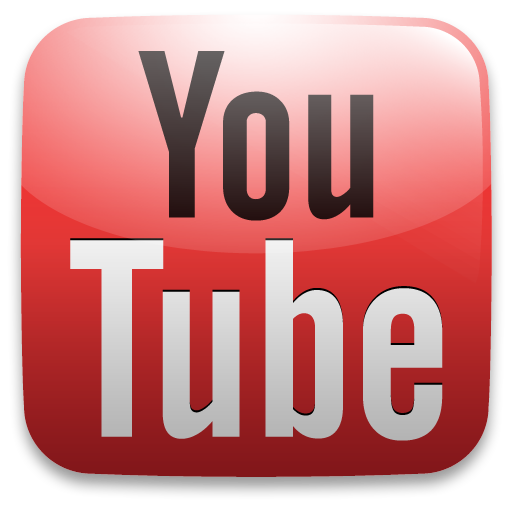 Enjoy this post? Subscribe to our RSS Feed and never miss another! Or sign up to get exclusive VirginiaTechFan.com Sports Analysis delivered straight to your inbox!