Share This Post
It wasn't pretty, it wasn't crisp, but it was a much-needed victory. Those were my thoughts as I was walking out of an electric Lane Stadium last night, listening to the echoes of "Let's Go… Hokies" echo throughout the underneath concourse. This was a game the Hokies could not afford to lose. USC, Boise State, Alabama… sure those losses were tough but none of them put the Hokies at a disadvantage in their own conference. This one, however, would have.
Let's face it, whoever won this game has about a 90-percent chance of being the team that represents the Coastal Division in Charlotte this December. We all know the statistic; the winner of this game has gone on to play in the ACC Championship game every year since the ACC first installed a Championship game in 2005. This one was crucial and with 44 seconds left in regulation, Georgia Tech appeared to have this game well in hand.
But, the Hokies marched down the field thanks to a big catch by Corey Fuller on 1st and 10. Cody Journell was able to redeem his earlier missed 38 yard opportunity and just like that, we're headed to our first ever overtime game in Lane Stadium history. In overtime, Kyle Fuller was able to pick off Tevin Washington on a 3rd down pass play. All the Hokies needed was a field goal, which they got after a few failed Logandozer attempts up the middle at the one yard line. Just like that, the Hokies had come back to win the game after Georgia Tech had us bleeding and on the ropes with 44 seconds remaining.
Unlike a few past seasons, starting this year out 1-0 is sweet and it came at the expense of a division rival. As it stands, the Hokies and the Miami Hurricanes are tied atop the Coastal Division at 1-0. Miami beat BC on Saturday to give them a bit of a leg up in conference as well.
Now, the Hokies will have four straight out of conference opponents before facing North Carolina down in Chapel Hill on October 6th. With Tech's offensive ineptitude for two quarters, the Hokies will need to use those 16 quarters wisely.
Logan Thomas 4th Quarter Heroics
All in all, Logan had a rough first outing. His final numbers were 21-38 for 230 yards and two touchdowns. But, the real story behind those numbers were very 1st and 4th quarter heavy. He was borderline awful in the 2nd and 3rd quarters. But when it mattered, the real Logan Thomas stood up and went 9-12 for 140 yards in the 4th quarter.
This was his third come from behind in the 4th quarter victory. He did it against ECU and Miami last season and now Georgia Tech this season. When it mattered, Logan Thomas was at his best.
Running Backs Need Work
I really didn't know what the title this part of the article because our running backs didn't play horribly last night. They just lacked any explosive plays. Some of that praise needs to be attributed to the Georgia Tech defense though. Although, Al Groh has a lifetime 1-11 record against Frank Beamer now, he certainly new how to attack our offense, even with a few starters out due to suspensions and injuries.
Michael Holmes led all rushers with 54 yards on 13 carries. Those aren't horrible numbers and in a way, I think Holmes is a running back that gets better with reps. By the 4th quarter, he seemed dialed in. Hopefully, we can give him some more carries against Austin Peay so he can improve his confidence a bit.
J.C. Coleman was electric but at times, especially on that one pitch in the 4th quarter. He's shifty, he's smooth, and he's going to bust a few big plays this year. But, Coleman isn't the type of running back you can give 20 carries to in a game. He's just not consistent enough yet. Plus, he's more of a change of pace guy that can use his speed to take the defense by surprise.
I do like our stable of backs this year but they just need reps.
Offensive Line Lives Up To Expectations
You really have to give our offensive line a lot of credit last night. Minus one missed assignment by Michael Via, who started at right guard, the line as a whole played very well. Thomas had plenty of time to throw and our line did manage to open up a few holes for our running backs. Honestly, I think you have to be very pleased with this group through one game.
A Fuller Family Affair
Vincent Fuller was in town last night and was honored after the first quarter for his excellence at Virginia Tech and in the NFL. So, it was only natural that both Corey and Kyle Fuller make two very crucial plays in this game. We'll start with Corey. With Marcus Davis and D.J. Coles limited by injuries, Corey came through with a five reception, 82 yard performance including a clutch 22 yard reception on that final drive in the 4th quarter. Overall, Corey looked like our best receiver last night, matching Marcus Davis in yards (Davis had six catches though).
On defense, Kyle was his usual sure-tackling self until overtime. On a 3rd and six from the Virginia Tech 10 yard line, Tevin Washington heaved up a wounded duck to the corner of the endzone where Fuller came down with the interception. That was the only turnover of the night and it all but sealed a Virginia Tech victory.
Where do we go from here?
I'm a huge advocate of taking the season one game at a time. It's easy to get excited about Clemson or FSU down the road but none of that matters if we poop the bed against Austin Peay. So, focusing on this week's opponent is top priority. Let's worry about other opponents when they appear on our schedule.
Obviously, Austin Peay shouldn't be able to matchup with us on Saturday but we've seen this short week affect us before. So, hopefully our guys come ready to play on Saturday and we can mop the floor with Austin Peay. I would love for a lot of younger players to see 20-30 snaps on Saturday. We need to get those guys some experience.
After last night's heroics though, I truly feel like anything is possible this season.
Follow us on our Social Media Sites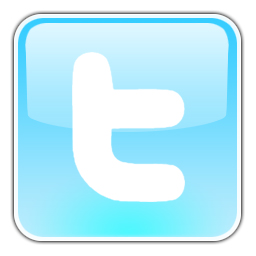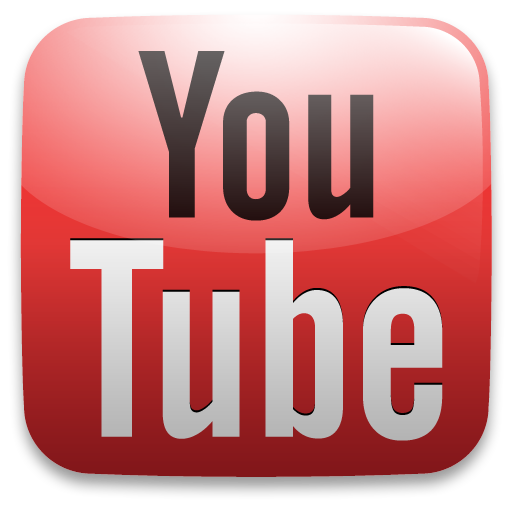 Enjoy this post? Subscribe to our RSS Feed and never miss another! Or sign up to get exclusive VirginiaTechFan.com Sports Analysis delivered straight to your inbox!