Share This Post
Frank Beamer often mentions how a football team should improve the most from week one to week two.  For the Hokies, that development may have been delayed a week due to playing two week one games.  So, if that old coaching adage holds true, us fans can expect to see the most improvement from last week to this week.  Honestly, this is a perfect week three game for Virginia Tech.  Not only is Virginia Tech on the road for the first time this season, it's good primer for some of the teams coming up over the next few weeks.  Plus, this game is in an NFL stadium, which should give VT a nice warmup before they'll play as many as four other games in NFL stadiums this season (Cincy at FedEx in DC, Miami, ACC Championship Game in Charlotte, and a Bowl Game).
Like our Blog? Feel free to follow us on Facebook and on Twitter. Also, feel free to sign up for our email alerts on the right side of the page for special VTF deals sent directly to your inbox.
Pittsburgh's new head coach is Paul Chryst, who just recently left Wisconsin to take over for Todd Graham, who is now the head coach at Arizona State.  Overall, Chryst is a good offensive coordinator but he doesn't have a whole lot to work with right now.  Plus, with so much coaching turnover in the last three years (four head coaches in 3 years), the Panthers haven't signed very many highly touted recruits.  But, that's why this weekend is important for the Panthers who have started this season on a two game slide.  5 star offensive tackle Dorian Johnson will be in town and he could be a major pickup for the Panthers if he chooses to stay close to home.  But, the Hokies are in this battle as well and I'm sure a blowout in Tech's favor could keep Johnson from committing this weekend.
The Panthers, as described by Bud Foster this week, are a wounded animal.  They have enough talent to win this game on Saturday but you have to wonder how much confidence they'll have if the Hokies can strike early.  Another week and another deficit; eventually it will just get to you as an athlete.  If the Hokies can strike early, I'll really like their chances in this one.
The Offense
QB Tino Sunseri - The Pittsburgh offense is going to begin and end with redshirt senior quarterback Tino Sunseri this season.  Despite a tough outing against Cincinnati last Thursday, Sunseri's stats are surprisingly pleasant.  Through two games, he's thrown for 517 yards on 43-67 passing with two touchdowns and one interception.  Those aren't great numbers but that culminates in a 135.86 QB rating.  For a team that's 0-2 and has only scored 27 points, you would expect a lower rating.  Still, Suneri is far from being the best quarterback the Hokies will face this season.  He has a good arm but tends to arc too many of his passes.  If the Hokies can get pressure (Pitt is 92nd in sacks allowed with three per game) then Suneri will have a rough outing on Saturday.
RB Ray Graham - At first look, the 5'9", 190 pound senior doesn't look like much of a running back.  But, Graham is a homerun threat out of the backfield.  Of course, Graham is still trying to work his way back from an ACL injury that derailed his season in 2011.  His 87 yards per game production is severely lower than what it used to be.  Still, Graham is an effective runner and his 5.3 yard per carry average proves that.
RB Russell Shell - Although Graham is Pitt's featured running back, true freshman Russell Shell will receive some carries on Saturday.  Shell was a very highly touted back out of Pennsylvania last year and he's the Panther's future in the backfield.  So far, he's been semi-unproductive with only 34 yards on 8 carries.  Still, Shell has a ton of speed and if the Hokies let him slip through a hole in the defense, it could easily lead to a touchdown.
WR Devin Street - I bet Pittsburgh's gameplan this Saturday is to try and match Devin Street up with VT cornerback Antone Exum as much as possible in the passing game.  Street is of NFL caliber in skill, plus he has a 6'4" frame and extremely long arms.  However, Street has only caught nine passes so far this season but a lot of that can be blamed on an average offensive line and an inconsistent quarterback.
WR Mike Shanahan - The Panther's leading receiver so far is 6'5", 225 pound Mike Shanahan.  The redshirt senior's speed isn't overly great but his tall and lanky frame makes him a perfect target over the middle.  So far, he's caught 11 passes for 113 yards.  His longest catch of the year is just 20 yards so look for him to be used on some short crossing routes.
The Defense
DL Aaron Donald - Named to Fox Sports All-American team last season, Aaron Donald is one Pittsburgh's best pass rushers.  He finished tied for 7th nationally in sacks with 11 total.  Donald doesn't have a great frame, as he's listed at just 6'0" and 275 pounds.  But, he has a tenacious will about him.  Donald is still without a sack this season, perhaps that's due to his recent move back to defensive tackle in Pittsburgh's new 4-3 scheme (they ran a 3-4 last season under Todd Graham).  But, Donald is a talented lineman and the Hokies need to be aware of him on Saturday.
LB Nicholas Grigsby - Just by looking at the depth chart, this Panther's team is fairly experienced.  You really only see a few freshmen sprinkled in amongst the two-deep.  One of those freshmen is WILL linebacker Nicholas Grigsby, who is currently 2nd on the team in tackles.  Grigsby isn't a big guy, listed at just 6'1" and 220 pounds.  But he's the type of player that will grow during the course of his career and he's a good blitzer off of the edge.  He'll be used a lot in run defense on Saturday.
LB Shane Gordon - The Panther's middle linebacker, Shane Gordon, also isn't overly impressive physically.  He too measures in at 6'1" and 220 pounds.  But Gordon is a hitter and he leads the team in tackles with 17.  He's also the only Panther to record a sack thus far this season.
CB Lafayette Pitts - Other than having a unique name, Lafayette Pitts will have the tough task of guarding Virginia Tech's receivers all day.  This will be Pitt's third game in a Panther's uniform after redshirting last season.  So far, he hasn't made much of an impact with just four tackles and two pass breakups.  My guess, is Pitts will be one of the Panther defenders that the Hokies go after on Saturday.  He's young, inexperienced, and he'll give up some size to these Virginia Tech wide receivers.
FS Jarred Holley - The last line of defense in the secondary will be Jarred Holley, who is 3rd on this team in tackles this season with 16.  He's been active as a safety and you'll occasionally see him sneak up close to the line of scrimmage to try and bait the opposing team into throwing down the field.  Holley isn't a great pass defender but he does a good job managing his side of the field.  He was named to the All-Big East team last season and is in his 3rd season as a starter.
The Specialists
PK Kevin Harper - A 5th year senior, Kevin Harper has looked solid on his two field goal tries this season.  He's made both of them with the longest being 37 yards.  So far, Pitt has been anemic offensively so the Ohio native hasn't seen much action.  But, Harper is a very capable kicker.  He made 21-31 attempts last season, including a 52 yarder, which tied the record for longest in Heinz Field history.
P Matt Yoklic - Matt Yoklic is a 4th year junior who averaged 41.6 yards per punt last season.  He's a consistent punter so I doubt you see any shanked kicks from him on Saturday.
Follow us on our Social Media Sites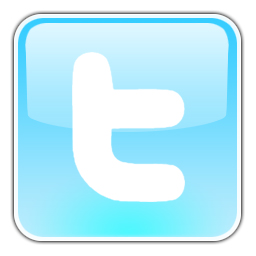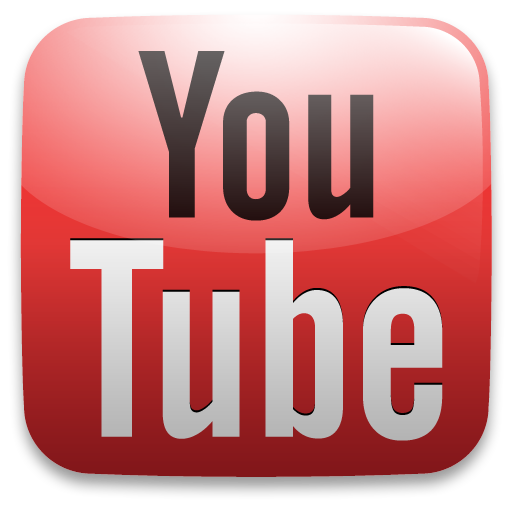 Enjoy this post? Subscribe to our RSS Feed and never miss another! Or sign up to get exclusive VirginiaTechFan.com Sports Analysis delivered straight to your inbox!