Share This Post
For those worried about our rushing attack going forward, don't be. Thanks to some early departures, we were left a little thin at running back this year. But, that problem will solve itself by next season. As it stands, the Hokies will have four 4* running backs on roster when fall camp opens up in 2013. They are JC Coleman, Drew Harris, Trey Edmunds, and our newest commitment, D.J. Reid. That is a lot of talent.
Obviously, I'm leaving out Michael Holmes and Chris Mangus, who will be listed on the depth chart as well. Those are six very talented players who will all need to work hard this off-season to secure a role in the backfield if they don't want to slide to another position.
Last night, Reid finally decided to call his recruitment and commit the Hokies. For those of you who follow this blog or are subscribers of some of the paid recruiting sites out there, this commitment was not a surprising one. Reid has long favored the Hokies and without another major offer, Tech was clearly where he was going to end up.
I'll breakdown Reid a bit more below but I like this pickup for a number of reasons. First, it all but secures four star safety CJ Reavis, who also attends Thomas Dale High School and is a 2014 recruit, for the Hokies. Reavis is a heavy VT lean and I think a commitment from him could come at any time. Second, Reid is a versatile guy with a great burst. He could play a few different positions on offense and if all else fails, could be a dynamic guy on defense. Lastly, it proves that Virginia Tech still owns the state of Virginia; no matter how much effort Mike London is putting into recruiting the Tidewater.
Player Breakdown
Height: 6'0"
Weight: 202 lbs.
40: 4.55
Year:  2013
Location:  Chester, Virginia
High School:  Thomas Dale High School
Offers:  Virginia Tech, North Carolina, South Carolina, South Florida, Temple, and UCF.
Recruiting Rankings
Rankings Reliability: Medium
For some reason, ESPN has never reviewed DJ's film so they don't have him ranked in anything.  Overall, I think 247's ranking is the most accurate.  You have to factor in his versatility as well as his ability to be a punt return and kick return guy.  I can't remember what camps Reid attended this past spring so it's hard to say which of the recruiting services have actually seen him in person.  All I know is our staff liked Reid a lot and with our past history with running backs, that should just about say it all.
Excitement Level: High
Whenever you land a four star prospect, there's a reason to celebrate. Reid is an outstanding athlete and he should have a good career here at Virginia Tech. Plus, the Hokies needed at least one running back in this class and they landed one of their top prospects on the board at that position. Hard to be disappointed by that.
Highlight Film
Prediction Based on Film Evidence
I had a comment on my blog and a few tweets sent to me last night asking if Reid could move out to wide receiver due to his lack of an elite top gear. After watching his film again today, I think there's a good chance Reid could develop into a good collegiate wide receiver. But, his ceiling is the highest at running back. Reid has a natural burst, he hits the hole hard, and he can make guys miss. He shows good pad level when running and he has a knack for knowing where the hole is going to open up. To me, he has a little Ryan Williams in him.
Obviously, the lack of a true top gear does limit his value a bit. If he was a 4.4 guy as compared to a 4.55 guy, I think Reid would be one of the highest ranked running backs in the country this season. He has just about every other tool he needs to be successful. But, you don't need that top gear to be a successful running back. Darren Evans didn't have it but he had a tremendous season for us back in 2009. You could say the same thing about Lee Suggs, who had a fantastic career here back in the early 2000s.
Speed isn't everything and Reid shows that in his film above. His ability to change direction is great, he possesses quick feet, good hip swivel, and at his size he could really develop into a bruising tailback at this level. He's already around 200 pounds. He'll likely play at 220-plus here in Blacksburg.
Overall, I like Reid a lot. I have him as the 11th best player in the state of Virginia according to my rankings. This was a great pickup for the Hokies. You can never have too many talented running backs.
Other Notes
In a Hopewell News Article written about a month ago, the writer mentions that Reid has been clocked in at a 4.39 40.  Just judging by his film, I doubt that is correct or at least that's probably a wind aided time.  I don't see DJ as a sub 4.4 guy.  Now, if he works at it he can certainly get there.  But I think Rivals.com's time of 4.55 is more accurate. 
His coach offered a good comparison for Reid:
"He runs like Rudi Johnson, but he has the size of Ken Oxendine," Tucker said. "You have the best of both worlds when you see this kid move."
For those of you who don't remember, Ken Oxendine was a Thomas Dale Knight back in the day.  So, the Hokies have had some success at this school in the past.  Rudi Johnson also played there before going to Auburn and eventually being drafted by the Cincinnati Bengals. 
Reid's father is Army E9 Command Sgt. Maj. Daniel Reid.  His mother is a local area school teacher.
Reid has ran the 100 meters in 11.05 seconds. 
The four star prospect broke his game down in a Chesterfield Observer article back during the spring
"I think of myself as a slasher," said Reid. "The big thing, though, is vision – seeing the field … vision is the difference between a 15- yard gain and getting into the end zone."
Follow us on our Social Media Sites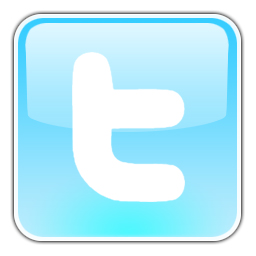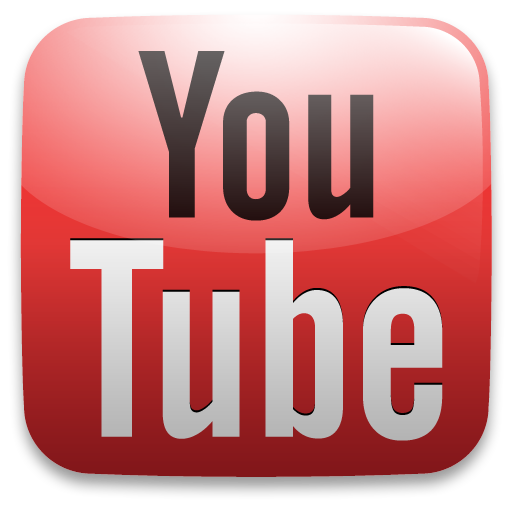 Enjoy this post? Subscribe to our RSS Feed and never miss another! Or sign up to get exclusive VirginiaTechFan.com Sports Analysis delivered straight to your inbox!