Share This Post
Before I dive into these rankings, I want to admit that I have seen only one or two of these guys in person so most of these rankings are based on insider reports and film review. With that being said, I tried to be as fair as possible when assembling this list. If you're wondering, this is an updated list from my Commonwealth of Virginia Top 20 article I posted back in the spring. If any updates are needed after the season, I'll post my final version then.
So, let's take a look at the best prospects in the Commonwealth this year.
30. S Michael Parker (pr. NR)
If his grades were in order, Parker could have been one of the first members of the Virginia Tech recruiting class here in 2013. Instead, he may look to prep for a year and go through the recruiting process once again in 2014.
29. WR Zack Jones (pr. NR) – University of Virginia
Jones is a good recruit with good speed. But his lack of size and the limitations that come with it is the reason he's lower on my list.
28. LB Andrew Motuapuaka (pr. NR) – Virginia Tech
Most recruiting services don't have Moutuapuaka in their top 30 but I'm including him because of the fit. The Salem linebacker is a near perfect fit for the WHIP linebacker position at Virginia Tech. Plus, after seeing him in person, my concerns about his size have vanished.
27. WR Kwamane Bowens (pr. NR)
It's amazing how stacked Salem High School is this year with Bucky Hodges, Bowens, Moutuapuaka, and James Church who just narrowly missed making this list. Bowens is a good receiver with good ball skills. He belongs in more of a spread attack and I have concerns about his ceiling. But, if he does end up at West Virginia that would be a good fit for him.
26. OL Eric Tetlow (pr. NR)
The Hokies had a good look at Tetlow at their June recruiting camp and decided to pass on the Virginia native. So, I'm hesitant to list him ahead of too many recruits. But I do like his frame and with over 10 scholarship offers in hand, I'm not alone in that sentiment.
25. S Malcolm Cook (pr. NR) – University of Virginia
As a safety prospect, I like Cook a lot but he could eventually outgrow the position and have to move closer to the line of scrimmage. Plus, with a lack of scholarship offers and no real film to go on, he ranks in at 25th.
24. CB Deon Newsome (pr. NR) – Virginia Tech
Newsome is another legacy recruit for the Hokies, as he follows in his father's footsteps and heads to Blacksburg. Newsome has good speed and good maneuverability. He'll be a starter down the road.
23. DT Donta Wilkins (pr. 16) – University of Virginia
Some of these guys are hard to rank and Wilkins falls in this category. I would like to see Wilkins change his body a bit and work on increasing his upper body strength while decreasing his amount of body fat. If that doesn't happen he may have to make a switch over to offensive guard in the future.
22. WR David Prince (pr. NR) – Virginia Tech
I'm going to try and catch a few of Patrick Henry's games this season so I can get a better handle on what to expect out of Prince. According to a scouting report I got from a local high school coach, he's one of the quickest players that have come out of the Roanoke Valley in awhile. The downside is he'll have to make a transition from high school quarterback to college wide receiver, which could take some time.
21. DT/OT Tanner Hartman (pr. NR) – University of Maryland
Credit the Terps here because they got an extremely underrated individual. Hartman was set to camp at Virginia Tech in July and if he did, he might have left with a scholarship offer. Instead, the Terps pushed for a commitment and got Hartman to commit just a few days before the Hokies recruiting camp. As for his potential, I actually like him as more of an interior defensive lineman at this point.
20. QB Corwin Cutler (pr. 18) – University of Virginia
Turtle is his nickname so I would suggest reading the rest of this little write-up with a Crush-like accent from Finding Nemo. Cutler is an accurate passer and he shows poise in the pocket. However, it will be interesting to see how he fares at an already crowded quarterback position at UVA.
19. OT Parker Osterloh (pr. 19) – Virginia Tech
Osterloh measures in at 6-foot-7 and close to 290 pounds. There's no doubt that Coach Newsome is going to rely on Osterloh to be one of our offensive tackles of the future once he enrolls in January.
18. CB Charles Clark (pr. 13) – Virginia Tech
Without much film to go on, I have a hard time ranking Clark. However, with Virginia Tech's excellence in finding talented defensive backs, I'm almost afraid to rank him too high. Plus, 247sports seems high on him so a ranking of 18th seems just.
17. QB Ryan Burns (pr. 11) – Stanford University
Burns has the size you want in a quarterback but he'll need to improve upon his arm strength if he wants to be a starting quarterback in the PAC 12. Overall, he's a solid quarterback prospect but he's much closer to Corwin Cutler in potential than Christian Hackenberg.
16. DB Anthony Shegog (pr. 17) – Virginia Tech
Shegog is a talented safety prospect that will likely end up at rover when he arrives on campus next year. He's rangy, quick, and seems to have a knack at finding the football.
15. LB Doug Randolph (pr. 14) – Stanford University
_______________________________________________________________________________________

Hokie Fans! Do You Use a Smoker or BBQ for Pork or Beef? Or Do Any Type of Grilling?

Check out this Must Have tool for Handling and Shredding Smoked Pork or Beef.

Alsing Meat Claws
- These meat handler forks make shredding smoked pork or shoulder a breeze.

The folks at Alsing are offering Virginia Tech Fans the chance to get them on Amazon
at a 30% discount with Promo Code 'MEATCLAW'

Their only ask in returns is that you leave an honest review on Amazon once you purchase and use them!
______________________________________________________________________________________
For most followers of this blog, Randolph will be a name few are familiar with. For whatever reason, the Hokies don't recruit Woodberry Forest. At least it doesn't appear that way. Randolph is a good outside linebacker recruit. He moves well laterally and can assist in pass coverage. With some work in Stanford strength and conditioning program, it's easy to envision him as a multi-year starter for them.
14. ATH DaeSean Hamitlon (pr. NR)
One of the top in-state players left on the board is Hamilton, who will likely decide between Virginia Tech, UVA, Illinois, and a few others. Hamitlon is a shifty wide receiver prospect that could develop into a playmaker in a few years.
13. OL Braxton Pfaff (pr. 15) – Virginia Tech
The Hokies did well recruiting the offensive line in-state, earning commitments from the top two offensive linemen in Virginia. Pfaff is a versatile player who could play just about any position on the offensive line. With the Hokies severe lack of offensive tackles, I'm guessing he'll likely start out his career at either left or right tackle.
12. CB Cequan Jefferson (pr. 20) – Virginia Tech
After watching Jefferson go through 1-on-1's at Virginia Tech's recruiting camp last month, he skyrocketed up my rankings. Jefferson is in the mold of most of Tech's former corners. He's a little cocky but backs it up with tremendous cover skills and technique. It wouldn't shock me if the coaches decided to play him next year.
11. RB D.J. Reid (pr. 12) - Virginia Tech
Reid is a sensational athlete that could develop into a big-time homerun threat if he continues to develop as a running back. As it stands, Reid seems to be down to USF and Virginia Tech. A decision is not expected soon though.
10. DB Tim Harris (pr. 9) – University of Virginia
Harris is more of a natural safety, in my opinion, who could start out his career at cornerback. My one concern is his hips. At 6'2", he'll need to learn to stay low and swing his hips to stay with receivers in coverage. Still, Harris is arguably the top cornerback in state. The Hoos got a good one here.
9. LB E.J. Levenberry Jr. (pr. 6) – Florida State
The Seminoles don't often recruit the state of Virginia but with the inside track on Levenberry, this was almost a slam dunk for them. Levenberry is a good interior linebacker prospect although I think FSU may start him off at one of their OLB positions.  I really like his ability to pursue sideline to sideline.  Plus, he's a guy that plays downhill.  It's a shame EJ was so set on FSU because he would have been an excellent fit at Virginia Tech's backer position.
8. RB Derrick Green (pr. 7)
Rivals has Green ranked as a 5 star and one of the top running backs in the country. I agree that he's talented but I think 247's ranking of him his a little closer to reality. Green is a big body with good speed and good vision. There's no denying that. But, with his size and frame, I have to wonder how close he is to his ceiling physically. Could he get too heavy in college? Or will he maintain his speed in a college S&C program? Plus, he really only fits a downhill, power offense. Meaning that his two best options on the table are Michigan and Virginia Tech.
7. LB Matt Rolin (pr. 5) – South Carolina
Honestly, it pains me to move Rolin down to number seven because I think he's a top five player in-state. But, when you have seven guys who could be top five players, two of them are going to get bumped out. Rolin is a physical linebacker that will be an asset as either a tight end or linebacker for South Carolina. He's a tremendous athlete.
6. RB Taquan Mizzell (pr. 4) - Virginia
It's not a well kept secret that Mizzell is going to end up at UVA when he commits here soon. When he does commit to the Hoos, it will give them one of their better running back prospects in over a decade. Mizzell is more of an all-purpose back. He might even be a better receiver than runner at this point. He does have good quickness and he'll be an explosive player in UVA's offense over the next four years.
5. QB Bucky Hodges (pr. 3) – Virginia Tech
Quarterbacks are so crucial in today's game so finding one that fits your system is crucial. Bucky is every bit 6-foot-5 and 220 pounds. His frame is similar to that of Logan Thomas and I do think he'll play at around 245 or 250. But, where Bucky needs to improve is in his mechanics and decision-making. I'm hoping for a big senior year from him.
4. QB Christian Hackenberg (pr. 8) – Penn State
I don't see Hackenberg ending up at Penn State, which means Alabama, Florida, or Miami may be getting a little bit richer in this class. The reason I have Hackenberg rated over Bucky Hodges and the rest of this year's QBs is that he's just further along than all of them. He's college ready as a 17 year old and that's rare. He understands defenses and he has that dual-threat ability. It would take a fantastic year by one of the other quarterbacks on this list to unseat Hack at the top.
3. DB Holland Fisher (pr. 10) – Virginia Tech
One of the biggest movers on this list is Holland Fisher and there are a few good reasons for that. First of all, Fisher looks like he's already played college football for about two years. He was easily the most "shredded" player at Virginia Tech's July recruiting camp. Secondly, he's versatile. The Hokies are slotting him at rover but he could easily develop into a WHIP linebacker or Backer. Lastly, he just looks like I guy I would not want to have tackle me.
2. DE Wyatt Teller (pr. 1) - Virginia Tech
I went back-and-forth on the top two and eventually settled on Teller as number two. Teller has the best film of anybody in the state. He is a monster on the defensive line and he has the versatility I like as well. Not only could he play either defensive end or defensive tackle but he could develop into a killer on the offensive line. Still, defense is where he belongs and that's where he'll end up if he comes to Blacksburg.
1. OLB Jonathan Allen (pr. 2) – University of Alabama
Allen is a freakish athlete who will thrive in Alabama's 3-4 defense. The only concern I have about the state's new top prospect is his frame. If he's truly up to 245 pounds like 247 says, then I'm a little worried that he might be a little too heavy too soon. I think he has the frame to play at 250 but he shouldn't enter at that weight. Other than that, he is a mean pass rushing machine.
Come debate this article on our VTF Message Board
Follow us on our Social Media Sites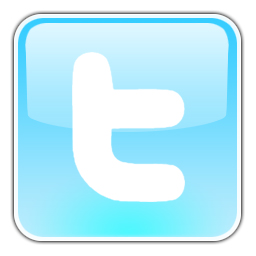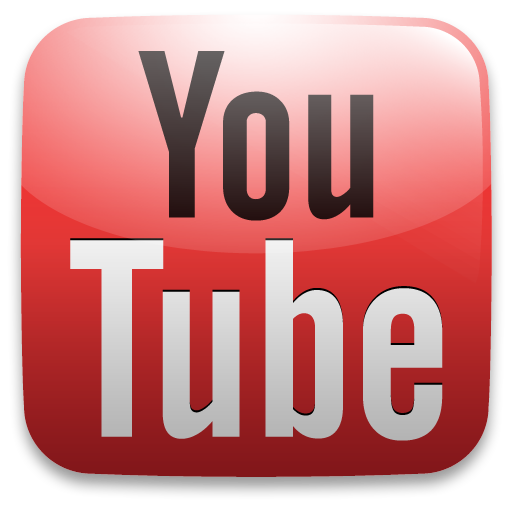 Enjoy this post? Subscribe to our RSS Feed and never miss another! Or sign up to get exclusive VirginiaTechFan.com Sports Analysis delivered straight to your inbox!