Share This Post
Time to take a breath… or a few thousand breaths. This past year in recruiting has gone about as well as our coaching staff could have hoped. Let's flash back to January 1st of this year. Since then, the Hokies have added four star Ken Ekanem, four star Joel Caleb, five star Kendall Fuller, four star Holland Fisher, four star Wyatt Teller, four star Bucky Hodges, four star Charles Clark, and a host of other recruits who deserved to be named here as well. We'll get to some of those other guys in a bit.
This has been a fun last eight months. Honestly, it's refreshing. When I first started to follow recruiting, Melvin Alaeze was one of the top prospects in the country. That was way back in 2005. Of course, Alaeze is in jail now and looking back, I'm glad he committed to Maryland and not us. But, I digress. These last seven years have been rocky to say the least. I've seen decommitments, heartbreaks, and surprises.
Here in 2013, most of our recruiting battles have ended with Virginia Tech being the victors. It's a nice change of pace from the heartbreaking 2011 class and the unmentionable 2006 class. Both of those years had extreme potentially only to fall completely on it's face.
This 2013 recruiting class is impressive from top to bottom. 247Sports and Rivals.com ranks it as the 17th best class nationally. That would be the Hokies highest ranked class to date on either site. Oddly enough, ESPN has us as the 16th best class in the country. Touche ESPN, even though your rankings can be a little "out of whack," to quote a great football coach, at times.
Overall, it's hard to be any more satisfied than I am right now. If the Hokies want to win more games in the future, it starts with winning some of the big recruiting battles. They've done a good job of that since the recent staff shakeup that added Shane Beamer to the staff. If the Hokies can continue this momentum into 2014, where the top two prospects in the country (DaShawn Hand and Andrew Brown) are out of the state of Virginia, who knows what can happen.
Now, let's take a look at this class and see what we're getting in each and every player. Also, I'll take a look at who's left on the board for this year. Yes, this article is going to be a doozy.
CB Kendall Fuller – Arguably the top prospect in this class, Fuller is a lockdown cornerback that will likely see immediate playing time next fall. Unlike his older brother Kyle, Kendall is built with a thicker frame but seems to move just as well. He doesn't have great speed but he's quick enough and savvy enough to win most one-on-one battles with elite wide receivers. Enjoy Kendall for the next three years because I'm not sure he stays for his fourth.
ROV Holland Fisher – After seeing Fisher in person at the July 14th camp, I now understand why Bud Foster and Torrian Gray wanted him so badly. He looks like a junior in college physically. Fisher covers well but he did struggle some in the one-on-ones. Then again, for a player his size, I don't expect him to cover like a cornerback. He's a perfect fit for our rover position and that's where I'm predicting him to start off when he enrolls next July. Also, Fisher is on the right track to enroll on time. Just have to keep our fingers crossed that he gets the grades he needs to enroll.
QB Bucky Hodges– It seems like the expectations for Hodges is to become Logan Thomas 2.0. I don't think that's a fair assessment but the potential is certainly there for Hodges to develop into a three year starter here at Virginia Tech just like Logan. His frame is impressive. At 6'5" and 225 pounds, he's a big body that can move well. He will need to fine-tune some of his throwing mechanics but that's what spring practice is for.
DE Wyatt Teller – Honestly, I didn't expect Teller to be on this list as many as two weeks ago. I thought he was UVA bound. Instead, he commits to Virginia Tech and I'm happier than a dwarf at a midget convention. Teller is built like a Greek God and he's only a rising senior. With four or five years of work in Tech's strength and conditioning program, who knows how dominant Teller could be as a junior or senior. To quote a local high school coach, "he's the most dominant defensive lineman I've ever seen." That's high praise.
RB Drew Harris – 247Sports lists Harris amongst Tech's commitments (but not Woody Baron or Thomas Smith… odd) so I'll discuss him as well. Harris is a power back with good open field speed, great vision, and tremendous toughness. Harris will play on the post-grad team at Fork Union this fall and should enroll in January if he gets the grades he needs.
CB Charles Clark – To be honest, I still haven't seen film of Clark so I don't have a whole lot to add here. 247 lists him as a four star while Rivals has him as a three. I think both sites want some senior film on him before they finalize a ranking. According to some local reports, he's a dynamic athlete King Fork's High School. If any of you readers out there are going to attend one of his games this season let me know.
CB Brandon Facyson – It's been a few years since the Hokies had a cornerback listed over 6'1". Facyson measures in at 6'2" and 180 pounds. I did see him up close at the spring game and that seems like an accurate measurement. He has a good frame to work with. On film, he's a balk hawk and a good tackler. Facyson is one who I could see spurning a redshirt year next fall even with the expanding depth at cornerback.
OG Braxton Pfaff – Pfaff is the Hokies top rated offensive line recruit on 247Sports. He has a grade of 87, which is just a few points shy of four star status. Overall, Pfaff is a recruit who could play a few different positions at Tech. I think he'll likely start out at right tackle with the possibility of moving inside if he doesn't play well in space. The Lynchburg native shows a lot of promise on film but like most offensive linemen, he'll need to go through a two year development period before he'll play.
WR David Prince – If all goes to plan, I'm going to try to take in Patrick Henry's opener against Hidden Valley on Friday. But, I'm having my car worked on this week so those plans are up in the air at the moment. Prince has been described to me as a player with elite quickness. He's not shifty, like a Tyrod Taylor or Michael Vick, but he has a very quick first step. However, he's a quarterback for Patrick Henry so Prince will need a year or two to adapt to the wide receiver position in college.
CB Deon Newsome – Myron Newsome was a great defensive back for the Hokies during the 1990's. Now, it's Deon's turn (his son) to make his mark on this program. Deon is a good recruit and he has potential on both sides of the football. In fact, he too may start out at wide receiver but that could be short lived. Newsome is a defensive back in my book and I think he has the skills to be a very good one under Coach Gray.
QB Carlis Parker – With no junior season, thanks to an ACL injury, Parker might be one of the better athletes in this class. Prior to the injury, he was a sub 4.4 guy with the ability to elude defenders in the pocket and rocket down the sideline. As a strong-armed, left handed quarterback; Parker may remind some Virginia Tech fans of a certain former Hokie with the last name Vick. Carlis has a ways to go as a passer but he is a dynamic athlete. If he goes off this season he may get a bump to four star status on one or two of the recruiting services.
OG Kyle Chung – Newsome isn't the only recruit in this class with a father who played under Coach Beamer. Go ahead and add Kyle Chung to that last as well. Eugene Chung played for the Hokies back during the early 1990's as well and now it's his son's turn. Kyle is a little on the light side right now but at 6'3" 260 pounds, he'll grow into a right or left guard here at Virginia Tech.
OT Parker Osterloh – I guess the Virginia Tech coaching staff decided to take a play out of the Boston College playbook and start recruiting 6'8" offensive tackles. Osterloh is a mammoth of a human being and he could be the Hokies starting right tackle in a few years. With a mountain of a body, if Osterloh can work on staying low and maintain leverage, he has the potential to be a very high draft pick one did with his size. He's has some work to do to get there but there's a lot of potential here.
CB Cequan Jefferson – My sleeper of this class so far is Jefferson. At the July 14th camp, he was the best cornerback there by a fairly wide margin. Jefferson has elite quickness and his ability to change directions is very Jayron Hosley like. He will need to work on his back pedal and technique some but he'll get all of that down next fall.
FS Anthony Shegog – If you don't like my sleeper pick and want to go with another player then Shegog would not be a bad selection. Blessed with a lot of raw athleticism, the Virginia native has the potential to be a big-time player from either the free safety or rover position. I don't know if Shegog will play immediately but after a redshirt year, I think he'll find a spot on the depth chart.
LB Jamieon Moss - With Trey Edmunds starting out at running back, Tech may need to develop one of their 2013 linebackers fairly quickly. Moss is a player who could play either the backer or the MIKE position, depending upon how he develops. Both positions are similar but it comes down to skill set. Moss is used in a lot of blitz packages at his high school in Elizabeth City, NC so MIKE LB might be a more natural fit.
LB Andrew Motuapuaka – After seeing Motuapuaka in person last month, I'm impressed with how big he is. When he first committed to the Hokies back during the spring, I was concerned with his height. To me, he looks about 6'0" and 200 pounds. Odds are, he'll end up at WHIP linebacker or if he gains too much mass, at MIKE linebacker. Either way, Motuapuaka is a good tackler and blitzer. He knows how to knife his way through the defense.
Who's Left on the Board?
The Hokies have 17 commits, if you include Drew Harris who is prepping this semester. At the most, I see 20 names in this class. Tech still has to make room for Woody Baron and Thomas Smith, who are prepping alongside Harris at FUMA.
After going through that list, it's easy to see that the Hokies do need a few more names on the offensive side of the ball in this class. The last few classes have been heavy on defense so finishing up with a couple more playmakers on the offensive side of the ball is key.
Below are a few names that the Hokies are still actively pursuing to my knowledge.
OT Dorian Johnson – The Hokies will lose three offensive linemen after this year and they have three committed and ready to enroll. Depending upon your view of our offensive line depth, Tech doesn't really need to bring in another offensive lineman in this class. But, Johnson is a five star recruit and our coaches are doing everything in their power, legally, to get him to take a visit this fall. No date has been set in stone but look for the Hokies to try to get him on campus for either the Florida State or UVA game later on in the season. Johnson is down to Ohio State, Pitt, and Virginia Tech right now. The Hokies have never landed a five star offensive lineman before.
RB D.J. Reid – Obviously, the Hokies are stacked at running back but it would never hurt to add another versatile player to the mix. Reid has long been considered a Virginia Tech lean but he seems to have put recruiting on the backburner for now. Reid may wait until January or even February to decide although the Hokies will likely be the favorites all the way until the end. Reid is a three star recruit on Rivals.com and a four star on 247 sports. His top two are Virginia Tech and South Florida. Reid is former teammates with VT safety Desmond Frye and walk-on Quinton Taylor.
WR DaeSean Hamilton – As this preseason progresses, it's become more apparent that our wide receiver class from 2012 is - and I'm quoting the great Benjamin Franklin on this - "sick!" Hamilton is a natural wide receiver recruit with a lot of playmaking potential. He's not the biggest target measuring in at 6'1" and 185 pounds. But, he's shifty and he's a tough player to tackle in the open field. Hamilton is tough to read but Virginia Tech and Illinois seem to be his top two at the moment. My money is still on Virginia Tech but Hamilton isn't in a hurry to decide. He too may choose to wait until January to commit, which may allow a team like UNC or UVA to sneak back into the mix.
RB Derrick Green – The Hokies are committed to taking only one running back in this class so it will likely come down to which one of Green or Reid commits first. Neither one seems close to a commitment (although you never know with Green) so Tech will continue to recruit both. Green recently visited Auburn and now has them listed as his leaders just ahead of Michigan. Judging by his recruitment, he seems to list whichever school he just visited as his leader. If Green does visit Virginia Tech again for an official visit, Tech will likely inherit that top spot. I've seen a few recruits who are like this and they all tend to end up somewhere close to home, which is good news for the Hokies. Green is a big body and a perfect fit for our downhill, rushing attack. Hopefully Shane Beamer can work his magic on Green and the Hokies can steal one come Signing Day.
OL Joshua Outlaw – Recently, Outlaw decomitted from Florida and will look to take some official visits this fall. It's unclear if Virginia Tech will pursue the four star offensive tackle or will wait to see if he makes contact with them. Either way, I look for Outlaw to stay somewhere in the south. If Florida still isn't the favorite then watch out for Georgia in this race.
WR MarQuez North – Tech has recruited North for awhile but North has never visited Blacksburg. He does seem interested in Virginia Tech but location may prevail here with North Carolina being so close to his hometown of Charlotte. If he visits this fall, we may have a shot but I think he stays semi-close to home and heads to UNC.
DT Greg Gilmore – Virginia Tech wanted one defensive lineman in this class and they got him in Wyatt Teller. Gilmore seems LSU bound and has for some time. I don't think the Hokies will continue to actively pursue Gilmore.
DE Alquadin Muhammad – A month or so ago, Muhammad reached out to Virginia Tech but it seems interest from both sides has declined since. Tech is short on spots and we need a wide receiver, offensive lineman, or a running back more than another defensive end at the moment. If Muhammad visits that may change but I doubt he will.
ATH Michael Parker – I've been asked about Parker frequently and to be honest, I have no idea what's going on with him. His grades must be horrible for every school to turn down his commitment. Just based on that, look for Parker to end up at Hargrave or Fork Union next year. If he does, Virginia Tech and UVA might start recruiting him again.
OL Justin Evans – From what I can gather, the Hokies are going to monitor Evans throughout this season and may offer him a grayshirt offer if they like his senior film. He does not have an offer though from Virginia Tech. That offer was contingent upon him performing well at Virginia Tech's summer camp and according to some of the on-lookers who were there, he didn't show as well as some had hoped.
DB Mike Tyson – This is an interesting situation. Tyson is at Hargrave and seems to be very close to a few of Virginia Tech's 2013 commits and 2014 targets. If his grades improve, it wouldn't shock me to see the Hokies make a move. Tyson would be a good fit at our backer or rover position; depending upon how much weight he can add. He was at our July 14th camp and Tyson is already thick in the upper body.
K Dillon Christopher – With Virginia Tech so light on scholarship offers, Christopher probably isn't going to receive one from the Hokies. However, it would shock me if Beamer didn't reach out and give him a preferred walk-on offer, guaranteeing him a scholarship if he wins a starting job as either the kickoff man or starting place kicker.
Follow us on our Social Media Sites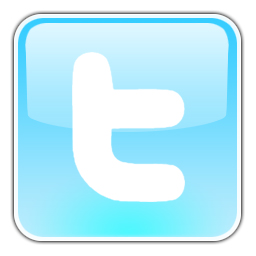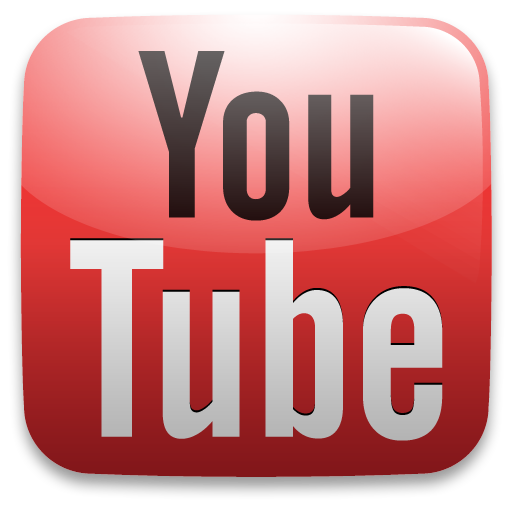 Enjoy this post? Subscribe to our RSS Feed and never miss another! Or sign up to get exclusive VirginiaTechFan.com Sports Analysis delivered straight to your inbox!