Share This Post
If you're willing to sleep on the Duke Blue Devils this year, I honestly can't blame you. Ever since David Cutcliffe took over the head coaching vacancy in 2008, the rest of the ACC has been waiting for Duke to finally get over that five win hump and make it to a bowl game. If you're going on recent history, there's not a lot here to suggest that the Blue Devils will win six games this year unless there are improvements on both sides of the ball.
The Blue Devils were able to eek out a three game winning streak last season, the longest in Coach Cutcliffe's tenure at Duke. However, that win streak was bookended by a two game losing streak to open the season and a seven game losing streak to end the season. Not exactly the results you want in year four of a coaching tenure.
The good news for Duke fans is that there is hope here in 2012 and I personally believe that this is Duke's best shot at a winning season since 1994, which was their last. The reason for my optimism lies at the feet of Duke's three capable quarterbacks. Sean Renfree returns for his senior year and is poised to finish with a much better 2012 campaign. Redshirt sophomore Brandon Connette who is returning from a knee injury that caused him to miss all of last season will join Renfree under center. Redshirt sophomore Anthony Boone proved that he is a more than capable backup as well last season.
That three-headed monster will be tough to manager this season since one of those guys will likely be left out of the rotation. My guess is Boone may have to wait his turn until next year when he becomes the likely starter. Still, that is impressive depth for a team who hasn't made a bowl in almost 20 years.
The rest of the offense is questionable outside of wide receiver Connor Vernon. The Blue Devils still don't have a proven running back and Cutcliffe will need a few new targets to step up with the loss of Donovan Varner and Cooper Helfet.
On the defensive side of the ball, I doubt a whole lot will change this season. Duke still needs more playmakers on defense to become a true threat in the Coastal Division. I just don't see much improvement in this group especially with the loss of All-ACC safety Matt Daniels.
Why They Should Be Higher
Duke has won three games in each of the past two seasons. So, why should they be higher on this list? If you remember back to 2010, Duke was able to defeat UVA and nearly beat Wake Forest do to the assistance of backup QB Brandon Connette. While Renfree is a solid passer, the added dimension that Connette brings with his legs increases Duke's offensive potency. In 2010, Connette rushed 78 times for 321 yards and eight touchdowns. His ability to find a crease in the redzone helped Duke finish as the 77th best scoring offense in the country. Great, no but that's better than the 93rd ranking they had this past season in the same category. If Connette can improve upon those statistics this season then Duke could be a tough team to contend with in ACC play.
Why They Should Be Lower
_______________________________________________________________________________________

Hokie Fans! Do You Use a Smoker or BBQ for Pork or Beef? Or Do Any Type of Grilling?

Check out this Must Have tool for Handling and Shredding Smoked Pork or Beef.

Alsing Meat Claws
- These meat handler forks make shredding smoked pork or shoulder a breeze.

The folks at Alsing are offering Virginia Tech Fans the chance to get them on Amazon
at a 30% discount with Promo Code 'MEATCLAW'

Their only ask in returns is that you leave an honest review on Amazon once you purchase and use them!
______________________________________________________________________________________
No matter how you spin it, this is still Duke we're talking about. They've lost to Richmond three straight times, they still haven't upset a major ACC Coastal foe, and their defense is still vile. Until that changes, they're destined to be in the bottom four in the ACC. While I am a little optimistic for the reason I listed above, It's hard to predict a winning season for the Blue Devils until their defense improves. Duke was 92nd in total defense, 90th in scoring defense, and 94th in sacks in 2011. Those are horrible numbers for a BCS conference member. Until those numbers improve, Duke will be destined to be in the ACC basement.
The Schedule
In all honesty, take out the west coast roadtrip to Stanford and Duke could easily finish September 4-1. Their opener against Florida International will be tough just because Duke tends to struggle in home openers. But the rest of that monthly schedule is winnable. NC Central should be a blow out and Memphis was one of the worst teams in the FBS last season. They cap off the month with a road trip to Wake Forest but even that is a winnable football game.
However, the rest of the conference slate is brutal. Duke has to travel to Virginia Tech, Florida State, and Georgia Tech while hosting UVA, Clemson, UNC, and Miami at home. They avoid the two teams I have ranked below them in this countdown in the Eagles and the Terrapins. That's just a bad break for Duke.
2012 Prediction: 4-8
Duke could be vastly improved from last season but with that schedule you might never know it. In fact, I could see Duke starting out 4-1 or 3-2 and never winning another game until maybe Miami, if the Canes have given up by then. But, then again maybe Duke can pull an upset or two. They've played the Hokies close in recent years and we all know UVA's recent struggles with them as well. So a five wins season is not out of the realm of possibilities but this is still Duke we're talking about here.
Follow us on our Social Media Sites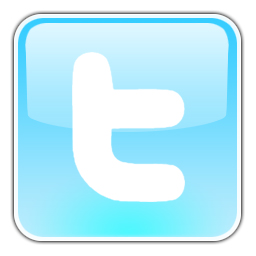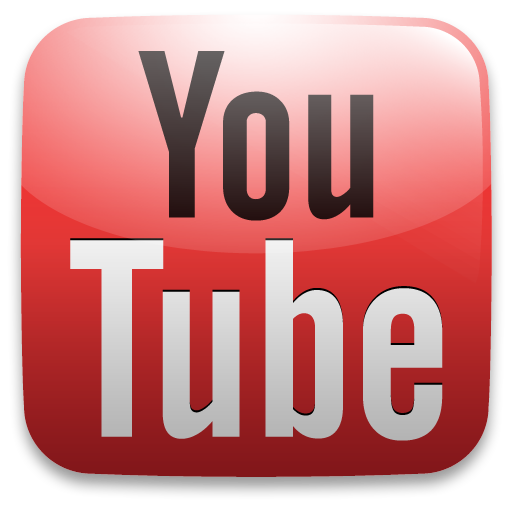 Enjoy this post? Subscribe to our RSS Feed and never miss another! Or sign up to get exclusive VirginiaTechFan.com Sports Analysis delivered straight to your inbox!