Share This Post
Well, that wasn't as painful as I thought it would be. The Hokies slayed the Tigers in one of the most important recruiting battles in recent memory; landing five star defensive back and legacy recruit Kendall Fuller. Thankfully, Fuller decided to commit at the end of July and not in January like he originally envisioned. Could you imagine four more months of this? Yea, I don't know if I could either. Instead, the youngest Fuller bro committed this weekend and decided to follow in his brothers footsteps and enroll here at Virginia Tech.  Welcome to HokieNation Kendall!
Virginia Tech vs. Georgia Tech Tickets | Virginia Tech vs. Cincinnati Tickets
Player Breakdown
Height: 6'0"
Weight: 175 lbs.
40: 4.5
Year: 2013
Location: Olney, Maryland
High School: Good Counsel High School
Offers: Virginia Tech, Clemson, Michigan, Alabama, Boston College, California, Florida, Florida State, Maryland, Miami, NC State, Notre Dame, Ohio State, Oklahoma, Purdue, Rutgers, South Carolina, Tennessee, Vanderbilt, Virginia, and West Virginia.
Recruiting Rankings
Rankings Reliability: Very High
There are over 2000 college football prospects every year so it's tough to give every one of those players an equal opportunity to show off their skills. However, Fuller has attended a ton of camps over the past two years and has even played on ESPN. There might not be a more exposed prospect in this 2013 class. If you need film to watch just go to YouTube, there's plenty there from numerous events.
With Fuller attending all of these recruiting camps, most of the recruiting services have been able to give him a full evaluation. It's clear that he is one of the top three cornerbacks in the country this year. Where in the top three he stands depends on what team you pull for.
Excitement Level: Very, Very High
Kendall was the number one recruiting target in this year's class. Whenever you can land your top prospect, that's big. In this case, it's huge for Virginia Tech, who's last five star commitment was Tyrod Taylor. This solidifies the Hokies as one of the best schools for defensive back recruits and gives our coaches some ammo they can use on the recruiting trail.
Highlight Film
Prediction Based on Film Evidence
Where do you even begin analyzing Fuller's game? Much like his brothers, Fuller is an aggressive, intelligent, and physical cornerback who will fit perfectly in Bud Foster's defense. His tackling ability is top-notch, his technique is sound for a high school prospect, and he has great hands; which is something you don't see from many defensive backs. At least, you didn't use to. Now, it's a little more common.
Judging from all of the camps and 7-on-7 events he's participated in, he's already gone up against some of the best talent in the last two recruiting classes. There's not that concern of how he'll do against elite completion because he's already faced those guys. He went up against one of the top wide receivers in the country out in Oregon at "the Opening" and shut him down. This exposure will only help him going forward.
From an improvement standpoint, I think you would like to see him develop in the weight room. He has a great frame to work with but he just needs to continue to develop there. But, that's not a problem at Tech with our strength and conditioning program. I would like to see him become more of a vocal leader on defense this season. Fuller is a little reserved but with his status, a lot of players are going to look to him for leadership. Same goes for down the road when he becomes a veteran in our secondary.
Honestly, Fuller is the complete package. He's just a really, really good football player.
Other Notes
How close was this race?  Well, it ended up being much closer than most Virginia Tech fans envisioned.  Kendall had this to say about the Clemson Tigers in an ESPN article on Sunday:
"People thought I was playing, but I loved Clemson," Fuller said. "It was a very hard decision. Distance was not a factor, even though my mother did not want me to go too far from home. When we were on our way back from Clemson, she already thought I was going there because it was the first time any of her children talked about any other school. She thought I was sold on Clemson and was going there."
However, the primary factor in his recruitment was his development, not only as a player but as a person.
"As I was driving home from the visit to Clemson, I started thinking about where I was going to develop most as a player," Fuller said. "I just got that feeling that I knew I wanted to go to Virginia Tech. Their defense is so complex that you never know what they are going to be doing. Coach (Bud) Foster and Coach (Torrian) Gray are amazing coaches. They have a track record of great defensive backs that Coach Gray has produced. Just sitting in the room watching film and seeing some of the different techniques, I just felt that the only way I could fail was if I did not work hard."
Fuller is the 5th five star commitment for the Hokies since 2001.  That's pretty special.  The other four consist of Kevin Jones, Marcus Vick, Macho Harris, and Tyrod Taylor.
If you're like me then you're already looking to the future to see who else the Hokies could snag out of Good Counsel High School.  Obviously, none of those players will have the connection to VT that Fuller has but getting a foot in the door at GCHS is big.  This is the same school that produced two top 50 players last year in Stefon Diggs and Wes Brown.  They've done the same feat this year with Fuller and Dorian O'Daniel.
For 2014, GC will have a safety named Kobie Walker to watch out for.  He already holds offers from Wisconsin, NC State, and Hawaii.  At 6'3" and 200 pounds, he has a good frame to work with.  Also, OG Sam Mustipher is a big OL prospect for the same class.  He holds 10 offers from schools like Miami, NC State, West Virginia, Rutgers, and others.  Lastly, Jesse Aniebonam is a big pass rusher at defensive end.  He holds an Auburn offer currently.  It will be interesting to see if the Hokies choose to recruit any of those guys.
Lastly, here is Fuller's interview after he committed at Gridiron Kings.

Follow us on our Social Media Sites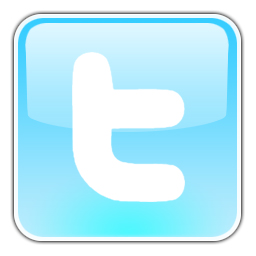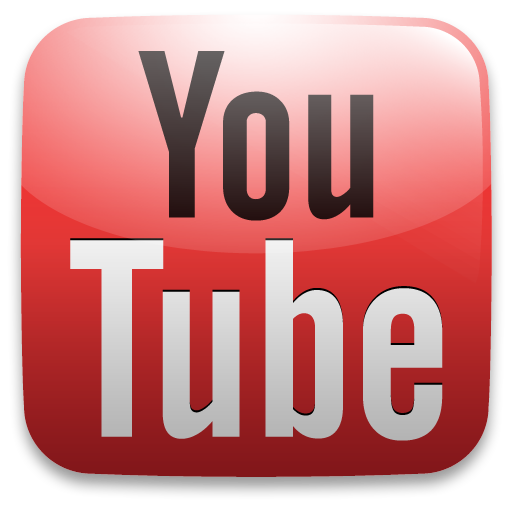 Enjoy this post? Subscribe to our RSS Feed and never miss another! Or sign up to get exclusive VirginiaTechFan.com Sports Analysis delivered straight to your inbox!