Share This Post
Happy Friday Hokies!  If you haven't noticed, we've reached that point in the summer where I've ran out of things to ramble about.  There's only so much you can debate and discuss before these guys slap on the pads. Plus, the countdown we do here on VTF does take up a good bit of the time I set aside for writing.  Since it's Friday and I actually have an afternoon off for once, I thought it would be a good time to take inventory of where we are in the recruiting world.
Today is the Rivals 5 star challenge down in Atlanta so if you have a Twitter, you're likely to run across some tweets or retweets of players who are participating.  I don't have a full list available but most of the top recruits in the 2013 class and 2014 class are there, especially in the state of Virginia.  For those of you with a Rivals account, definitely check it after the event is over for some good analysis by the analysts.  These bigger camps are the one chance to receive a good evaluation of most of the top prospects in the next two classes.
For Virginia Tech, not much is expected to change over the next few weeks.  The Hokies will hold their 2nd invitation only summer camp on July 14th and that is expected to be a star-studded event.  It's a little early for confirmation since transportation issues always seem to keep a few from coming but I would expect Wyatt Teller, Da'Sean Hand, Andrew Brown, Derrick Green, DaeSean Hamilton, Eric Tetlow, Paul Harris, D.J. Reid, Jalyn Holmes, Jamil Kamera, Steven Moss, D'Andre Payne, Marcus Boone, and I'm sure about 50 more to be on hand that day.
Targets Who Have Committed Elsewhere
4* defensive tackle Donta Wilkins committed to UVA yesterday.  The Hokies had shown interest in Wilkins but wanted him as an offensive lineman where as the Hoos have promised to start him off at defensive tackle, his preferred position.
5* and top rated player in the country Robert Nkemdiche (pronounced Kim-dee-chee) committed to Clemson.  The Hokies offered a month or so ago but Nkemdiche never had an interest in Virginia Tech.  I also don't think that this commitment will stick until Signing Day but that's another article all together.
3* QB Anthony Jennings committed to LSU recently.  The Hokies stopped recruiting him after Carlis Parker committed.  But, I do like Jennings and I think LSU landed a good one.
3* wide receiver Carlos Burse committed to Vanderbilt last week.  I don't think he ever visited Blacksburg, which is a shame.  He's a 4 star talent in my books.  Good pickup for the Commodores.
2* tight end Jack English committed to UVA a week or so ago.  The Hokies had offered after camp but English grew up a UVA fan.  Once the Hoos offered him a free ride to Hooville, he committed.
2013 Class
As it stands, the Hokies have 12 commitments in this class with room for about 16-17 to enroll next July.  Those numbers can change based on attrition but I don't see us taking more than 17 regular enrollments.  With two players likely enrolling early and one being borderline gradewise, the Hokies could take as many as eight more in this class not including greyshirts.
So let's take a look at candidates to fill those eight spots.
CB Kendall Fuller:  The nation's top cornerback has narrowed his list to three with Virginia Tech, Clemson, and Michigan standing out.  According to my research, I don't think Michigan has much of a chance.  It will be Virginia Tech or Clemson in the end with the smart money on the Hokies.  It also wouldn't shock me if Fuller committed before his senior season if the recruiting process becomes too overbearing.
WR D.J. Reid: The Hokies need a playmaker at wide receiver in this class and Reid fits that mold.  It's a little surprising that the Thomas Dale star hasn't committed yet but Reid could be waiting for the right time to pull the trigger.  With the July 14th camp coming up, you may finally hear Reid give his pledge to the Hokies then.
OL Kyle Chung:  This Floridian has blown up recently, adding nine scholarship offers in the last month.  But, Chung has a major tie to Virginia Tech and I think that's where he'll end up.  He too could announce his decision sooner rather than later.
DE Wyatt Teller:  The recruitment of Wyatt Teller has me perplexed but that's a good thing for Virginia Tech fans.  Two months ago, I would have bet money on Teller signing with UVA.  Now, I think it's really a 50/50 chance.  The Hokies need to impress him on July 14th if he does travel back down for our camp.  Our coaches also need to impress his parents, which may be much tougher to do.  Still, if Tech can swing one more visit and put a full court press on him who knows.
DB Brandon Facyson:  The Hokies need at least three cornerbacks in this class due to the impending departure of Kyle Fuller after this season.  Outside of the littlest Fuller, Facyson is my favorite defensive back recruit left on the board.  He's rangy and he has the size to play the boundary corner.  I don't know if he has a time table established but it wouldn't shock me to see him commit before the end of August.
WR DeaSean Hamilton:  One recruit who seems to be open still is DaeSean Hamilton.  But, both in-state schools feel confident about where they stand.  Hamilton seems to be enjoying the process but I think he commits to an in-state school eventually, perhaps after his senior year.  He seems content with taking his officials.
RB Derrick Green:  The Hokies have a good chance at landing two five stars this year but their going to need to continue to sway Derrick Green.  Mike Farrell of Rivals.com tweeted earlier today that he feels that Clemson, Ohio State, Virginia Tech, Michigan, and Penn State are the teams to beat.  I would even shorten it to the first three, honestly.  Green will likely take his officials and I've stated previously that the longer this goes the better it is for the Hokies.
LB Oren Burks:  The Hokies need to find a couple linebackers in this class even though they did sign five last year.  With Trey Edmunds and Jerome Wright receiving a look at running back first, that shortens the number to three.  With Jameion Moss already in the fold, Tech will hopefully take a look at Oren Burks for that final spot.  Those who follow recruiting closely know the story.  Burks holds a greyshirt offer from Tech and wants to enroll on time.  If the Hokies don't budge with that offer he may go elsewhere.  If Tech does change the offer, Burks could commit to Tech at any point.  This is a storyline we'll just have to continue to follow.
A few more names may come out during our camp evaluations but as it stands, these are the eight I expect the Hokies to go after the hardest to fill those final spots.
2014 Class
I'm going to keep this part relatively short just because I think it's still a little early to dive into the 2014 class.  But here are two highlights.
The Hokies have offered WR Javon Harrison out of Lakeland, Florida.  He attends Kathleen Senior High School, which was Torian Gray's Alma Mater.  As it stands, the Hokies are his favorite school and seems like they are the team to beat.  Michigan and Virginia Tech are his two lone scholarship offers but he'll receive plenty more by next spring.
Tech has recently offered LB Joe Blue out of Dillon, South Carolina.  It's unclear where the Hokies stand but they are one of five scholarship offers so far.  Florida, South Carolina, Auburn, Georgia Tech, and Virginia Tech are the five who have verbally extended offers to him.
Lasting Thoughts
To sum up this lengthy article, I think the Hokies are in for a fun ride of the next two years.  The 2014 class is shaping up to be historic.  I don't remember ever seeing this much talent developing in one class before.  Also, I wouldn't count out the Hokies on signing a top 15 class for 2013 either.  I think we do land Kendall Fuller eventually and I think we sign Derrick Green next February.  Call me crazy but I think Green will stay in-state.
As for 2014, it's just way to early to get into leaders or favorites because there's still over 20 months until Signing Day.  There's just too much time for things to change, especially since coaches can't even have that much off-campus contact with them yet.
As always, we'll try to keep you updated here at VirginiaTechFan.  So, check back for any breaking news.
Follow us on our Social Media Sites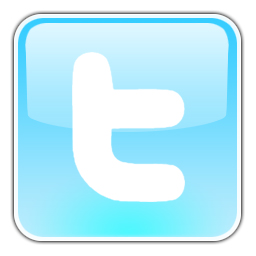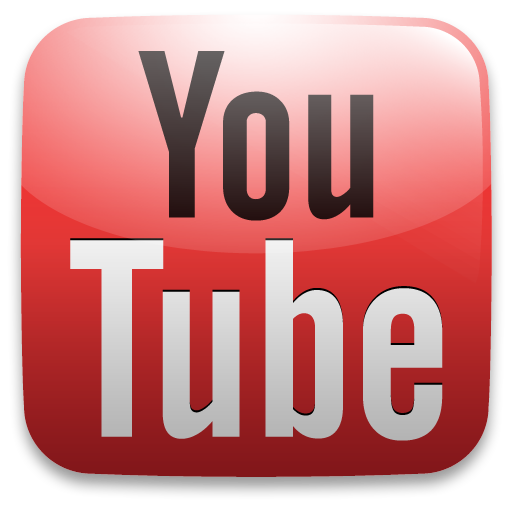 Enjoy this post? Subscribe to our RSS Feed and never miss another! Or sign up to get exclusive VirginiaTechFan.com Sports Analysis delivered straight to your inbox!