Share This Post
As it stands today, the Hokies have 11 commitments in the 2013 recruiting class. That leaves between five and seven spots available depending up attrition, early enrollments, and late enrollments. As we've seen, Deon Newsome and Carlis Parker both plan to enroll early. One or two others could follow suit as well. So, that could alter the amount the Hokies plan to take in this class.
With so few spots left, the Virginia Tech coaching staff has begun to narrow their focus on who they want to add in this 2013 class. Below are a few of the bigger names left on the target board as we head into the summer camp season in June and July.
CB Kendall Fuller
Location: Olney, Maryland
Overview: Fuller is by far the most important recruit left in this class for Virginia Tech. Not only does he have major family ties to Blacksburg, he plays a position where Virginia Tech is known for producing NFL caliber players. Odds are, the Hokies will win this race but if Fuller does wait to January, it leaves the Hokies eight months to second guess themselves.
Still Considering: Virginia Tech, Clemson, Michigan, and Tennessee
RB Derrick Green
Location: Richmond, Virginia
Overview: The Hokies are set to bring in three running backs in 2012 so landing a top flight running back is not of the upmost importance. But, Derrick Green is a potential NFL caliber running back and he's in your best recruiter's district. Even with a loaded backfield, landing Green would be a major coup for the Hokies.
Still Considering: Clemson, Ohio State, and Virginia Tech
WR MarQuez North
Location: Charlotte, North Carolina
Overview: Looking back over past classes, the Hokies have not had much success bringing in four star out-of-state wide receivers. In fact, we've never signed a four star out of state receiver in the Rivals.com era (2002-present). So, odds are MarQuez North will not sign with us in February going on past history. But, North is still open and he's still considering a visit to Blacksburg. If he follows through, anything is possible.
Still Considering: Clemson, Florida, Georgia, North Carolina, Michigan, Virginia Tech, Ohio State, and NC State
LB Matt Rolin
Location: Ashburn, Virginia
Overview: Tech has struck out on a few MIKE linebackers recently so you could make an argument that Matt Rolin is the most important recruit left on the board for the Hokies. As it stands, Rolin seems to be down to South Carolina and Virginia Tech with the rest of the pack well behind those two. The Ashburn native has family ties to both schools with his grandfather being a former Gamecock and his brother currently enrolled at Virginia Tech. With a summer decision looming, this appears to be a 50/50 race at the moment.
Still Considering: South Carolina, Virginia Tech, Florida, Florida State, and Georgia
ATH D.J. Reid
Location: Chester, Virginia
Overview: Honestly, it seems like a matter of time before D.J. Reid commits to the Hokies but they are receiving some stiff competition from USF and UVA. There's also a chance that Oregon could offer in the next few weeks but it remains to be seen if Reid would be open to traveling across the country to play college football. Tech seems to be in good shape for the versatile athlete but I'm sure the Hokies would like to see him wrap it up sooner rather then later.
Still Considering: Virginia Tech, UVA, and USF
DE Wyatt Teller
Location: Bealeton, Virginia
Overview: The Hokies and the Hoos have been locked in some tight battles over the last few years but thankfully, Tech has won a lot of those battles. This, however, isn't going to be one of those victories. Teller seems to be a UVA lean and I don't see us changing his mind unless we can get him back on campus before he commits. If he visits for our June 3rd camp, we'll at least have a punchers chance. If not, he's UVA bound in my opinion.
Still Considering: UVA and Virginia Tech
DE Jonathan Allen
Location: Ashburn, Virginia
Overview: Allen was the surprise visitor during the Spring game weekend but since then, the northern Virginia native has been quiet. Obviously, he still favors Alabama due to his family ties to that area. But, the Hokies have a chance here and Allen doesn't seem to be in much of a hurry to decide. If he decides to hold off until during his senior season or afterwards to commit, Tech will have a good chance at landing the 5 star.
Still Considering: Alabama, Florida, Virginia Tech, Ohio State, and Penn State
DB DeaSean Hamilton
Location: Stafford, Virginia
Overview: With the plethora of defensive back prospects the Hokies already have committed, it's intriguing to see the Hokies still recruiting up to three more. Of course, a few of those guys will prefer to play wide receiver and that may be the reason for the extra room. Hamilton is a name that hasn't been mentioned as much recently but the Hokies are still the leader as long as their willing to take him. I'd watch out for UVA in this race though.
Still Considering: Virginia Tech, UVA, and Miami
DB Brandon Facyson
Location: Newnan, Georgia
Overview: The last defensive back on the list is Brandon Facyson out of Georgia. Facyson is an impressive prospect that is every bit of the 6'2" that he's listed at on Rivals.com. With his frame, it's easy to see why the Virginia Tech coaching staff is saving a spot for him in this 2013 class. As it stands now, it's down to the in-state Yellow Jackets and the out of state Hokies for this three star's services.
Still Considering: Georgia Tech and Virginia Tech
WR Uriah LeMay
Location: Matthews, North Carolina
Overview: Since his arrival in 2006, wide receiver's coach Kevin Sherman has done a good job developing talent and placing six wide receivers in the NFL. That success is starting to pay off on the recruiting trail and Tech could cash in big if they land Uriah LeMay. Right now, Georgia is still the team to beat especially since his brother is a quarterback there. That obstacle is going to be tough to overcome. But, LeMay is open to other colleges and he has been receptive to what Coach Sherman has to say. If we can get LeMay up to Blacksburg over the summer, we'll have a chance.
Still Considering: Georgia, Clemson, Virginia Tech, Auburn, and Florida State
LB Oren Burks
Location: Lorton, Virginia
Overview: If it wasn't for a bit of a logjam at linebacker, Oren Burks might have been a Hokie by now. Instead, the Tech coaching staff has only offered Burks a greyshirt offer and is waiting to see how some of their other targets fall before offering him regular enrollment. Burks is a lanky prospect with plenty of room to grow and pack on pounds. If Tech offers July enrollment, he'll likely commit to the Hokies. If not, watch out for UVA in this race.
Still Considering: Virginia Tech, UVA, Nebraska, Maryland, NC State, and Boston College
Follow us on our Social Media Sites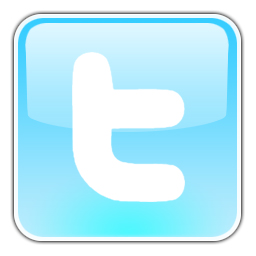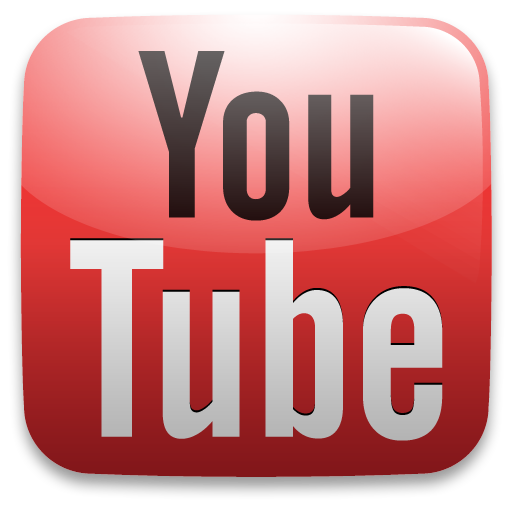 Enjoy this post? Subscribe to our RSS Feed and never miss another! Or sign up to get exclusive VirginiaTechFan.com Sports Analysis delivered straight to your inbox!