Share This Post
The Hokies are not known as a basketball school but head coach Seth Greenberg may slowly be changing the culture here at Virginia Tech. On Wednesday, Greenberg inked his highest touted class ever as four ESPN 100 recruits signed on the dotted line and officially confirmed that they are headed to Virginia Tech.
Obviously, I'm sure the majority of you have read Darryl Slater's blog, which does an excellent job of breaking down each prospect with quotes from Coach Greenberg and assistant coach James Johnson. Also, if you have a TSL or Rivals membership, you've probably read their analysis on the topic. If you have read those articles, then nothing in this article will be that new although I do want to touch a few things those guys failed to mention.
VT vs UVA Tickets | VT vs Miami Tickets | VT at UNC Tickets
VT Sweatshirts/Hoodies Store| Gameday Housing| VT Under Armour Store
The best way to do this is to break each player down individually. So, let's started with the highest touted player in this class in Dorian Finney-Smith.
Dorian Finney-Smith
Small Forward
6'7", 185 lbs
I've been searching for a good comparison for Doe Doe (his nickname) and the best one I've heard so far is Luol Deng. Of course, Deng is a little taller and much more of a power forward than Finney-Smith will be but their skill set is very similar. Deng entered Duke as an overly athletic, yet raw prospect and left after his freshman year to enroll in the NBA. While I don't think we have to worry about DFS jumping after a single season, Finney-Smith is definitely the most talented player we've had in this basketball program in a long time.
Right now, Doe Doe is raw. He'll need to learn to play off the block, as he's a center for his AAU team. However, with his athletic and ballhandling ability, I don't think he'll need much time to adjust to his new role in this Virginia Tech offense. He does have a developing jumpshot, which is a bit of a concern since he'll be playing on the wing for Coach Greenberg. But, he has the capability of being a solid three-point shooter and a very good midrange shooter. At his size, that would be tough to stop at the collegiate level.
My expectations for Finney-Smith are higher than anybody in this class. I think he should become a starter (much like Delaney) by the end of his freshman season and really become a major contributor at the end of year two.
CJ Barksdale
Forward
6'7", 190 lbs
CJ Barksdale and DFS are very similar prospects but I see Barksdale growing into more of a power forward down the road. With a high motor and solid rebounding skills, Barksdale could easily take over Jeff Allen's current role in the offense in a few years. Also, you can't overlook his ability to shoot the three and score from 10-14 feet away from the basket. While his jumpshot isn't going to scare most teams, it's actually an effective shot for him and should only improve over the next four years.
Right now, I see Barksdale entering Tech and going through a development year next season before latching onto a niche role in this offense as a three/four type of player. I don't know if Greenberg will use him as a power forward exclusively next season, especially with Thompson and Chaney (hopefully) returning. But, he should see a lot of minutes and earn a starting job in year two.
Robert Brown
Shooting Guard
6'4", 175 lbs
_______________________________________________________________________________________

Hokie Fans! Do You Use a Smoker or BBQ for Pork or Beef? Or Do Any Type of Grilling?

Check out this Must Have tool for Handling and Shredding Smoked Pork or Beef.

Alsing Meat Claws
- These meat handler forks make shredding smoked pork or shoulder a breeze.

The folks at Alsing are offering Virginia Tech Fans the chance to get them on Amazon
at a 30% discount with Promo Code 'MEATCLAW'

Their only ask in returns is that you leave an honest review on Amazon once you purchase and use them!
______________________________________________________________________________________
Perhaps, the best player in this class is little known Robert Brown out of Florida. Since enrolling at Hargrave this semester, Brown has showcased his skills in front of a wider audience and there seems to be a few coaches out there who are currently kicking themselves for not offering Brown sooner.
Much like Delaney, Brown is a natural scorer who is perhaps a little more athletic than Delaney was when he enrolled at Tech. He has an excellent outside shot and is great at getting to the basket against almost any style of defense. The only concern I have is his defense. Obviously, defense is learned later on in a player's career than his offensive game. But, if he can become just an average defender, he could easily earn a starting job by the end of next season.
Marquis Rankin
Point Guard
5'11", 170 lbs
Rankin has seen his stock go through a roller coaster ride as of late. He burst on the scene as a sophomore and was ranked in the top 25 in the country during that period of time. However, his stock dropped a bit last season when he missed some time due to injury. This year, Rankin seems to be back to his old self at Hargrave and now his stock has increased a bit, back up to being a top 75 player in this class.
Rankin is a tough player to project; especially since he plays great one game then has a terrible game the next. He is similar to Ty Lawson in his speed and shiftiness but he doesn't quite have the scoring ability Ty had at UNC. His shooting ability also needs a bit of work but he has four years to develop that aspect of his game.
What I expect out of Rankin is for him just to become a solid ACC player. With Jarrell Eddie, Finney-Smith, Brown, and Barksdale to pass the ball to, Rankin doesn't need to score that much. He needs to distribute the ball and become an all-around solid point guard at the collegiate level. I expect Rankin to struggle a bit next season due to the pace and size he'll see in ACC play but he should become a major contributor at the point guard position by the end of his sophomore season.
Conclusion
This is by far the best class Coach Greenberg has brought in on paper but only time will tell weather or not it will beat out this current group of seniors who all entered at the same time back in 2007. Of course, this class may not be finished as the Hokies are still recruiting one of the best centers in the country in Adjehi Baru. If Baru goes elsewhere I'm sure the Hokies will still look to bring in a center to round out this class.
Still, if you're a big Virginia Tech basketball fan, this class should excite you. For the first time since we've joined the ACC, we've brought in a class that's almost at the same level as those Duke and UNC bring in. If you want to win this conference then those are the two teams you'll have to compete with every year, right now Tech is on a good streak with a talented 2010 class and now a great 2011 class.
GO HOKIES!
Follow us on our Social Media Sites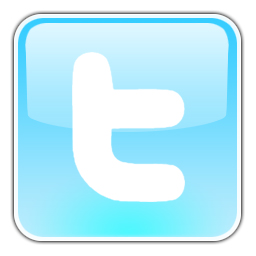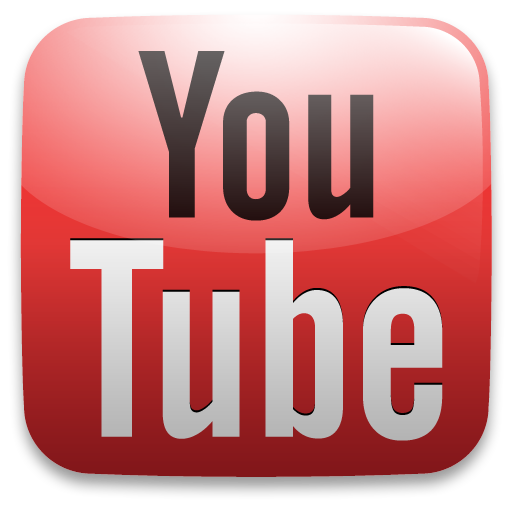 Enjoy this post? Subscribe to our RSS Feed and never miss another! Or sign up to get exclusive VirginiaTechFan.com Sports Analysis delivered straight to your inbox!