Share This Post
Virginia Tech has not started off a season with a 1-3 record since 1991, Beamer's fifth year at the helm.  With a loss on Saturday, the Hokies would have that exact same record in a season in which every major sports analyst penciled them in as a top ten team.  However, thanks to a vintage Hokies defensive performance, Tech snuck out of BC with a 19-0 victory.
There was a lot of good to take away from this game.  The Hokies went on the road, shutout an ACC foe, dominated at times on defense, and walked away atop the Coastal standings in the ACC.  But, there were also some negative things that the Hokies will need to clean up before next weeks rumble in Raleigh.  Most of those things are on the offensive side of the ball.  Surprised?
VT vs NC State Tickets | VT Football Season Tickets | VT vs Duke Tickets
VT Golf Store| Gameday Housing| VT Nike Store
I try to remain as positive as possible when following college football mainly because I've seen teams play horrible the first month of the season only to go on to win their conference and even a BCS bowl in January.  The Hokies are talented enough to win the ACC and win another Orange bowl.  However, they're not there yet.
We have too many mistakes still, too many problems on offense, and we're just not a very good football team.  Or well, as Beamer would put it "we're not where we need to be as a football team."
Today, I made a mental note of a few issues I noticed during today's game.  I want to break a few of those down below.
Lack Of Flow On Offense
The biggest thing that bugs me about this Virginia Tech team is our lack of flow and consistency on offense.  So far this season, we just haven't been able to get into a rhythm on that side of the ball.  While watching the Alabama and Arkansas game, you could just see how an offense (very similar to ours) should look.  The Crimson Tide's offense just seemed to flow from one play to another, picking up a lot of yards on the way.
However, if you go back and watch our game today, you'll notice the lack of consistency this offense has.  You can blame it on Stinespring, the play calling, the lack of execution, and even the talented Boston College defense.  Honestly, all of those played a factor into today's game.  Darren Evans told reporters that it's hard to run the ball when the defense knows exactly what you're going to do.  He's exactly right.
My opinion on this issue is that it seems like every play something different is going wrong.  On one play our offensive lineman will get blown up at the point of attack causing our running back to lose five yards.  The next play, Tyrod will miss an open receiver and scramble out of bounds.  The next play, somebody will miss a block causing Tyrod to get sacked.  It just seems like this happens on every drive.
I don't have enough football knowledge to suggest a fix but we have way too much talent on offense to struggle this much.
_______________________________________________________________________________________

Hokie Fans! Do You Use a Smoker or BBQ for Pork or Beef? Or Do Any Type of Grilling?

Check out this Must Have tool for Handling and Shredding Smoked Pork or Beef.

Alsing Meat Claws
- These meat handler forks make shredding smoked pork or shoulder a breeze.

The folks at Alsing are offering Virginia Tech Fans the chance to get them on Amazon
at a 30% discount with Promo Code 'MEATCLAW'

Their only ask in returns is that you leave an honest review on Amazon once you purchase and use them!
______________________________________________________________________________________
Tyrod's Passing Struggles
So far, Taylor's numbers have been fairly impressive.  He's completed 65-percent of his passes while tossing five touchdowns with just two interceptions.  But, where Taylor has been less than impressive is when the play breaks down and all receives are covered.  Taylor continues to be Tech's leading rusher but I have a hard time believing that every receiver is covered on just about one-third of Tech's pass plays.
I don't know if Tyrod has regressed this season or he really is looking at a bunch of covered receivers.  Although I love seeing Tyrod scramble, it's frustrating to see our passing game struggle so much with upperclassmen skill players.  This was supposed to be the year where Tech took a step forward as an offense and so far, it's not happening.
Bud Foster Deserves His Money
Frank Beamer built Virginia Tech but Bud Foster is the reason this program has remained at this high level.  This was proven again on Saturday when the Hokies, as improbable as it was, shut out the Eagles on their home turf for the first time since 1998 (fun fact: the last team to shut BC out was Virginia Tech).
So, once again, for the Hokies to have a successful season it appears that Tech will need to rely on this young defense to stop people until this offense figures itself out.
Conclusion
Tech took a huge step forward as a team on Saturday, shutting out a quality ACC foe, on the road in a tough environment.  But as I said in my previous articles ("Next Two Games Will Define Hokies Season"), the Hokies will need to head down to Raleigh and leave with a much-needed victory.
The Wolfpack will test the Hokies on both sides of the ball.  If the Hokies were to ever have a breakout game on offense, this would be an excellent time for it.  The NC State defense is good but a lot smaller than that of BC.  If anything, the Hokies should be able to handle NC States defensive line better than they did against the Eagles on Saturday.
With Williams likely back, I could see this coming down to who establishes themselves on offense.  For Tech though, this is a big one.  Win and the Hokies could easily be 6-2 heading into November.  After the start of this season, I would take that record in a heart beat.  I assume the rest of HokieNation would too.
Follow us on our Social Media Sites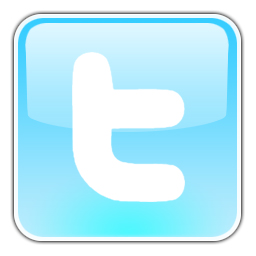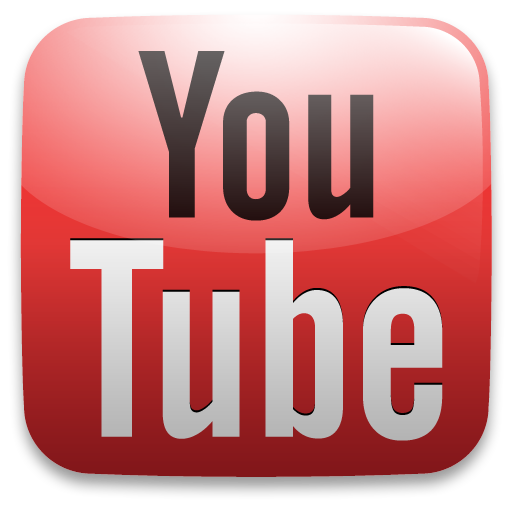 Enjoy this post? Subscribe to our RSS Feed and never miss another! Or sign up to get exclusive VirginiaTechFan.com Sports Analysis delivered straight to your inbox!