Share This Post
I really don't want to write about this game.  I don't.  It's just not one I want to relive or even remember.  The Boise loss was tough but it was understandable.  The Broncos have a good team and they did what they needed to in order for them to win.  However, to think that an underdog JMU team could beat Virginia Tech, I never really gave it one thought.  Why should I?  Even with all of our inexperience, our team is still better than any FCS opponent.
Yet yesterday happened and today it's time to come to terms with what truly occurred on September 11th 2010.  I will admit that I was one of the one's who decided to leave early.  Not because I was giving up on the team I love but because I was cold, wet, and frankly not enjoying what I was seeing in front of me.  Like a man glued to his couch, I simply needed to change the channel.
VT vs. ECU Tickets | VT Football Season Tickets |Virginia Tech Parking Passes
To be honest, I thought for most of the first half; the Hokies played well but were doomed by mistakes and inconsistent play.  Tech opened with a 17-play drive that resulted in a touchdown.  After that I thought the Hokies had this one in hand.  However, after that drive Tech could never finish any of their other four drives off.  Instead, Tech settled for field goals allowing JMU to stay in the game.
Yes, yesterday was real and not an unfortunate nightmare.  Which means it's time to come to terms with the ramification of the loss and try to predict what will happen next for this Virginia Tech Hokies squad.
Where Does the Blame lie?
Look on any Virginia Tech message board and you'll see plenty of disgruntled posters giving their two cents on what they think the problem lies.  The blame goes all the way from Frank Beamer's complacency to Stinespring inept playcalling to Foster's youthful and rather lackluster defense.  People like having only one issue or one thing to focus on.  Fans don't like hearing that it's a combination of factors that led to a loss, they like hearing that it was the offensive coordinator's poor play calling.  That way they can focus on one thing and pinpoint the person who's to blame.
In this case, I think the blame needs to be spread equally throughout every facet of the Virginia Tech program.  First, the coaches need to figure out what's wrong with this team then proceed to fix it.  I know Tech is young but we were young in 2008 and still managed to beat Furman.  Next, the players need to decide whether or not they want to continue playing this year.  To take the field five days after a loss is tough but Tech just didn't come out with the emotion they've had in past years.  There was no workman like quality to yesterday's game.  Instead, they were just a bunch of kids who acted like they didn't want to be there.
That sounds harsh and I guess it is but I say that because once I found my seats in Lane Stadium I didn't really want to be there.  Once I sat down and watched the two teams warm up I just had a feeling that this was going to be a tough game.  It was.  Combine that with the terrible conditions and I can understand what was going through those guys' heads.  This was JMU's Super Bowl but to us, it was barely more than a scrimmage.
Finally, the last bit of blame needs to be placed on you HokieNation.  Yes, you showed up five days after a major kick to the groin only to receive another, even harder, kick to the groin inside Lane Stadium.  However, that's still no reason to leave the stadium looking half-empty by halftime.   Many of the people I sat around left well before or at halftime due to the rain.  For those of you who stayed, thanks.  Somebody needs to thank you since this program very rarely does.
Righting the Ship
By no means is this season over with but there is a long, long way to go to return to the level we've been at the last few years.  Tech will need to fix their offensive line, solve the running game riddle, and patch up the defense all before taking the field again on Saturday against a talented ECU team.
_______________________________________________________________________________________

Hokie Fans! Do You Use a Smoker or BBQ for Pork or Beef? Or Do Any Type of Grilling?

Check out this Must Have tool for Handling and Shredding Smoked Pork or Beef.

Alsing Meat Claws
- These meat handler forks make shredding smoked pork or shoulder a breeze.

The folks at Alsing are offering Virginia Tech Fans the chance to get them on Amazon
at a 30% discount with Promo Code 'MEATCLAW'

Their only ask in returns is that you leave an honest review on Amazon once you purchase and use them!
______________________________________________________________________________________
However, if the past tells us anything it's that Beamer and his staff does their best when their backs are against the ball.  I'll use some real world examples.  In 1989, Beamer's 3rd year in Blacksburg, he faced a daunting task of traveling into Morgantown and playing the 9th ranked Mountaineers.  With a sketchy 2-1-1 record, he upset the Mounties 12-10, which led to the Hokies first winning season under Beamer.
Fast-forward a few years to 1995 when the Hokies started off the season 0-2.  Tech found a way to rebound against the 17th ranked Miami Hurricanes and went undefeated the rest of the way including a Sugar Bowl win over the Texas Longhorns.
In 2006, after losing two straight ACC games, the Hokies dominated Southern Miss at home in a 36-6 route.  That win sparked a six game winning streak that lasted until a disappointing Georgia loss in December.
So, we've had seasons where we've lost two straight games and rebounded back to have solid seasons.  I think that can happen but it will be a slow process.  Thankfully, if Tech can find a way to beat ECU, then it will at least put them on track to potentially start a winning streak this season.
What To Expect Out of Tech This Season
Honestly, I expect the Hokies to get back on track but I have a feeling that this season will go down as a major disappointment.  The good news is that I think this is what the program needs, as crazy as that sounds.  The 10 win seasons and BCS bowls are nice, hell I'm happy with 11 wins and an Orange Bowl trophy.  But, in recent years the National Title phrase has been tossed around too much and I think all of that just needs to disappear.  This program is at it's best when expectations aren't sky high.
If the Hokies can get back to eight or nine wins this year, then I think it will be a success. Anything less will lead to a very long and very strenuous season that will ultimately cause a lot of riveting "who should keep their job" discussion in the offseason.
I guess with this team, we'll just have to take this season one game at a time.  Hopefully the Hokies can find a way to beat ECU and get this team and program back on track.  If not, I'll see you back here next Sunday night for another article trying to explain what's gone wrong.
Follow us on our Social Media Sites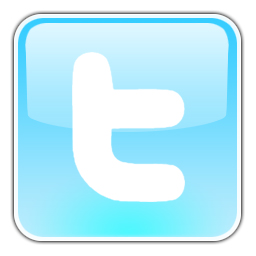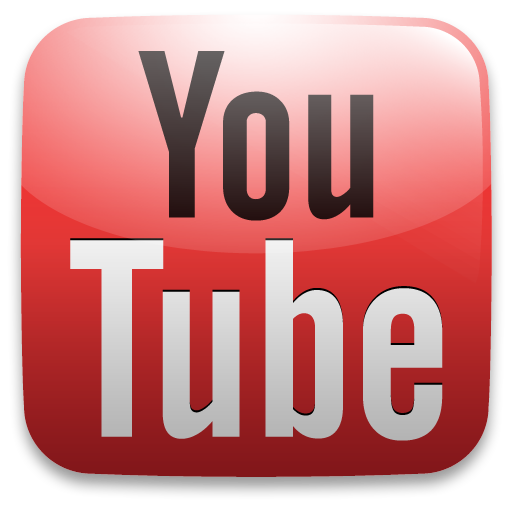 Enjoy this post? Subscribe to our RSS Feed and never miss another! Or sign up to get exclusive VirginiaTechFan.com Sports Analysis delivered straight to your inbox!